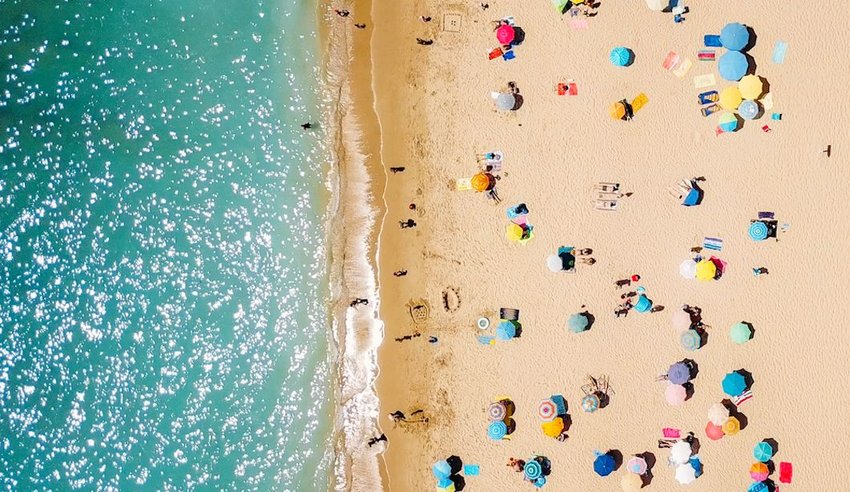 8 Savvy Tips for Beachgoers
In Partnership With

Everybody loves the beach, but no one loves the aftermath involving sand in the car, peeling red sunburn, wet car seats from still-damp clothes, or misplaced items. Towing the essentials to and from the car to maintain your sanity can be a tiring process. Luckily, these eight tips for beachgoers will allow you to breathe in that salty breeze without stressing out.
Pack Versatile Outfits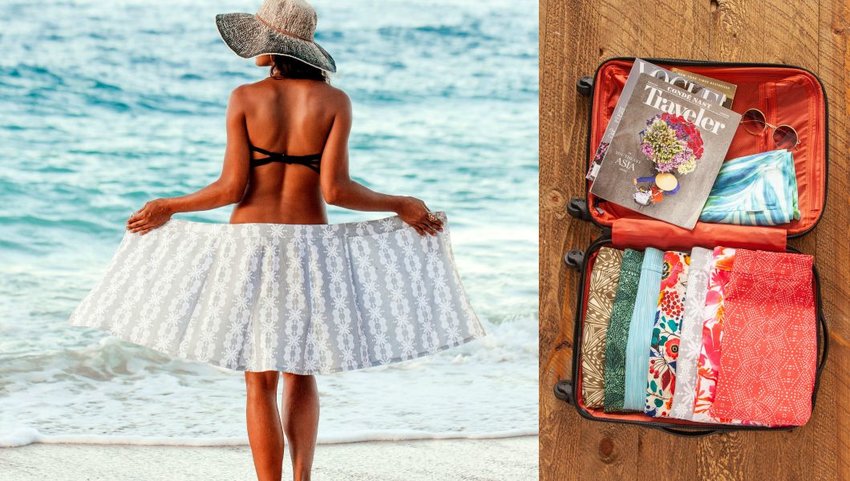 Beach days seem synonymous with extra clothes, don't they? When you need a swimsuit, coverup, nice outfit to wear to dinner, and something to dry off with — it all starts to add up. Be smart with what you pack and select items that are versatile instead. Try the RipSkirt, which comes in an assortment of island patterns and bright colors. You can wear it to the beach or the bar on a night out and since it's water-shedding and quick-drying, you'll never need to carry around damp layers again. It's also not clingy or see-through, so you don't look like you came straight from the beach. It comes in three lengths — one for those who like to show off their tanned legs, one for those who prefer knee length to go out on the town, and one for those who need to stay warmer on tropical evenings with ankle length. No matter what your style preference or body shape, there's a RipSkirt for you!
Hide Valuables in a Sunscreen Bottle
Even on a relaxing day at the beach, you should look out for your belongings. It's easy for someone to take off with your jewelry or cash while you're swimming, so fool potential thieves into thinking there's nothing valuable to take by hiding valuables inside a plastic sunscreen bottle. Empty the bottle and rinse it thoroughly before storing cash, keys, and jewelry inside and tightening the lid. They'll never know to look inside.
Freeze Your Water Bottle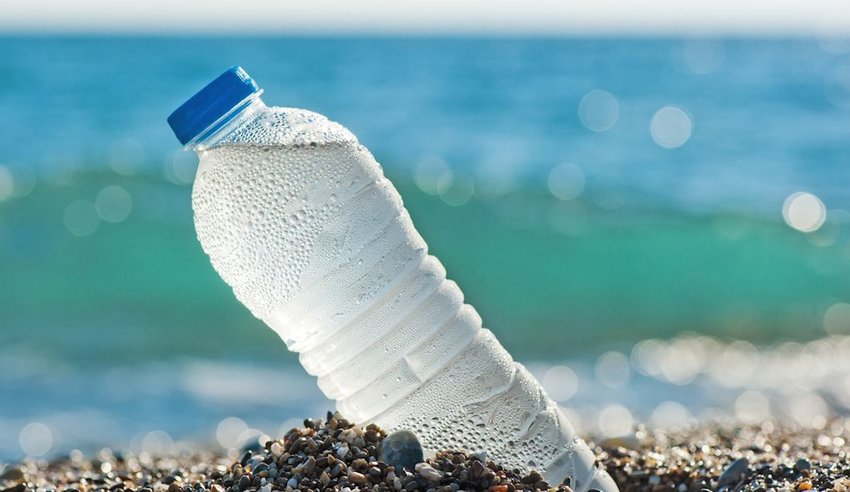 Warm water on a hot day is the worst, so make sure you have a cold drink on hand by freezing your water bottle. Doubling as an ice pack, a frozen water bottle will thaw out by the time you're done swimming and keep your snacks cold inside a cooler in the process.
Use a Fitted Sheet for Sand-Free Playtime
Your baby's chubby hands digging in the sand might seem cute, but after preventing your child from sticking sandy hands in his or her mouth time and time again, you'll be packing up to leave not long after you arrive. Create a sand-free environment instead by bringing along a fitted sheet and placing large, heavy items like a cooler or purse on all four corners to hold it upright. The sheet will prevent sand from getting in and your baby from getting out.
Bring Baby Powder
Got sandy feet with no public shower to rinse them off? Use baby powder. Just sprinkle some on your hands and feet to dry them off and the sand will come off effortlessly. It's a great hack for moms, but will work on adults as well.
Make Aloe Vera Ice Cubes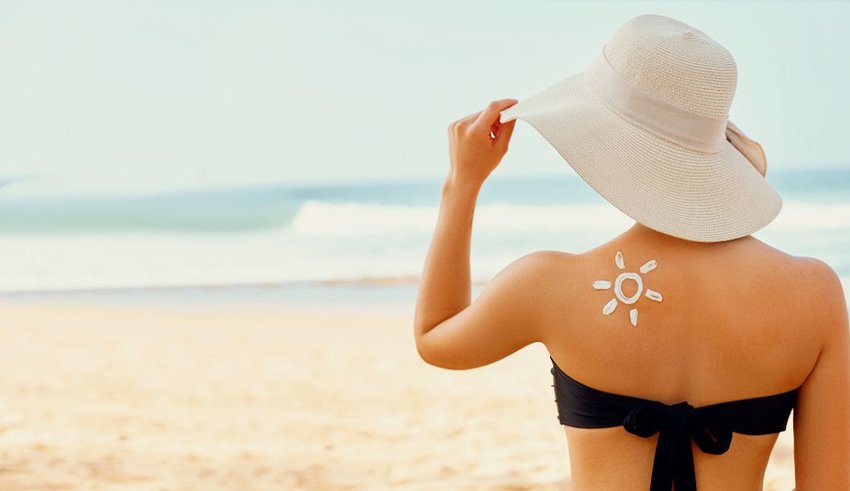 Even if you reapply sunscreen hourly, the sun might still be a little harsh. Sunburn is never fun, but if it happens, come prepared. You can freeze aloe vera in an ice cube tray to create the perfect remedy for burnt, red skin. We hope you don't have to use them, but if you do, it'll be instant relief.  
Carry a Mesh Laundry Bag
Beach toys, shoes, cups, pretty much anything that touches the sand is a pain to collect at the end of the day, and rinsing your items off before you load the car can take some time. Store everything in a mesh laundry bag instead. The mesh lining will naturally rid the bag's contents of any grains that get tucked inside, so all you have to do is shake it out.
Choose Your Towel Wisely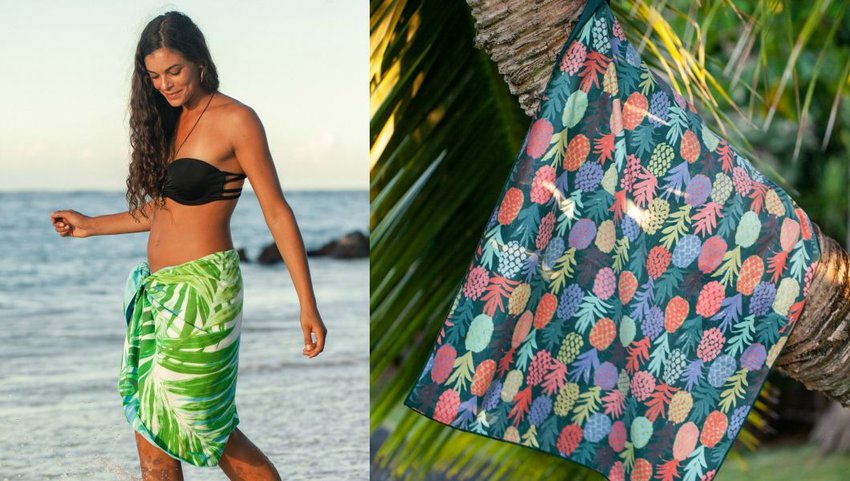 Nothing makes us cringe more than a bath towel at the beach, so make sure you pack wisely and bring along a towel that does more than just dry you off. RipWrap Travel Towels are made with quick-drying microfiber fabric that resists sand, so it's the perfect beach accessory. With a beach-inspired pattern on the front and yoga series or stretch and strength routines on the back, the RipWrap is great for the beach or a quick workout. It even has a Velcro-sealed pocket that can hold your smartphone, keys, and wallet. It's the one thing you shouldn't leave home without before your day on the beach.
Sponsored By:

RipSkirt is the perfect a water-repellant wrap cover-up with no snaps or zippers. Stroll straight from the beach, pool, or spa to a night on the town, while saving room in your suitcase. With three lengths and 17 prints, this versatile skirt takes you from pool to port in no time.
Enjoy this article? Share it with a friend
All featured products and deals are selected independently and objectively by the author. The Discoverer may receive a share of sales via affiliate links in content.
Discover the World's Best Destinations, with your free weekly travel guide sent straight to your inbox.
Welcome to The Discoverer!
We are so excited to fill your inbox with discoveries from around the world! You can expect your first edition to arrive on Monday. Until then, feel free to check out our previous editions.