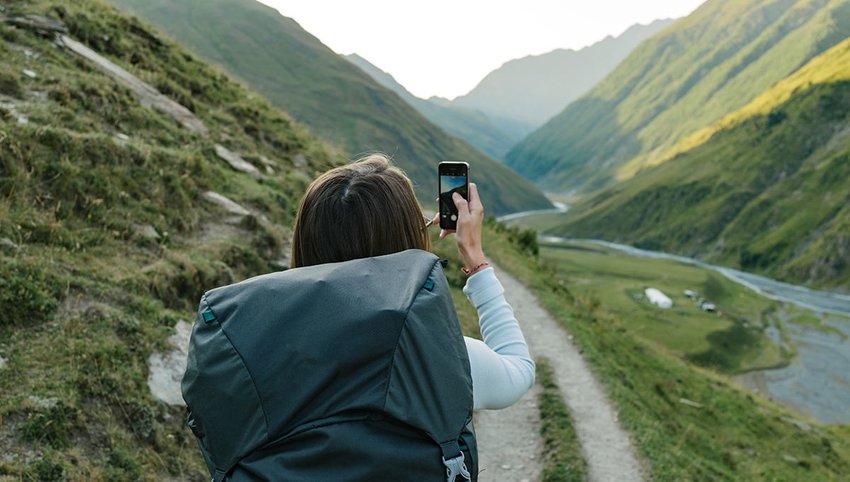 This USB Wall Charger Is Also a Battery Pack, And It's Become My Favorite Travel Accessory
In my recent travels, I've at times forgotten to pack a toothbrush, underwear, socks, and once, even my driver's license. But one thing that's never missing from my suitcase? My Anker PowerCore Fusion.
Greater than the sum of its parts
I submit that the PowerCore Fusion is the ultimate USB charger for travelers, because it's actually a wall charger and a portable battery pack rolled up into one. So when you plug it in next to your hotel bed at night, not only will it charge two gadgets over USB while you sleep; it'll also charge its own 5,000mAh onboard battery pack, so you're sure to have all the juice you need the next day, even if you aren't near an outlet.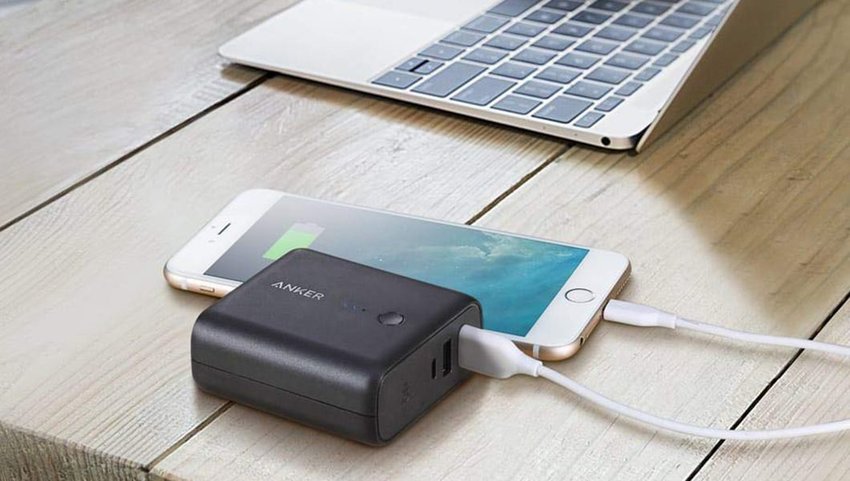 You may be saying to yourself, "what's the big deal? I can just pack a separate battery pack." And you're right; but when you pack an external battery, you don't just bring along the battery: you also have to remember a cord to recharge it (and probably an otherwise useless microUSB cord at that), and an extra USB wall charger to plug that cord into. So really, you're packing three extra things that can get lost, tangled, or forgotten at home.
The Fusion's AC outlet prongs fold up into its body when not in use, leaving you with a pocketable, square battery with two USB ports, and enough juice inside for at least a full phone charge, and as many as two depending on the phone. That's plenty of power for almost any day trip, though sadly, the Fusion lacks modern conveniences like USB-C Power Delivery for larger devices.
If you're one to stay in Airbnbs or at friends' houses on the road, the Fusion can also solve the all-too-common issue of inconveniently placed power outlets. When I'm at my mother-in-law's house, the closest power outlet to my side of the bed is on the other side of the room. So I just keep the Fusion plugged into that outlet during the day, and then unplug it and set it on the nightstand to charge my phone overnight, so I don't have to get out of bed to grab it in the morning.
Travelers have access to an essentially infinite array of chargers and battery packs they can bring with them on the road. You surely already own a few that you're already happy with. But at just $26, the Fusion can make your on-the-go charging kit just a little bit more streamlined, and your whole travel experience just a tad less stressful. After owning a Fusion for several years (and buying a replacement after I left mine on a plane), I think it's worth every penny and more.
Anker PowerCore Fusion | $30 | Amazon
---
Featured Image Credit: Dmitrii Vaccinium/ Unsplash
All featured products and deals are selected independently and objectively by the author. Inboxlab may receive a share of sales via affiliate links in content.
Enjoy this article? Share it with a friend
All featured products and deals are selected independently and objectively by the author. The Discoverer may receive a share of sales via affiliate links in content.
Discover the World's Best Destinations, with your free weekly travel guide sent straight to your inbox.
Welcome to The Discoverer!
We are so excited to fill your inbox with discoveries from around the world! You can expect your first edition to arrive on Monday. Until then, feel free to check out our previous editions.