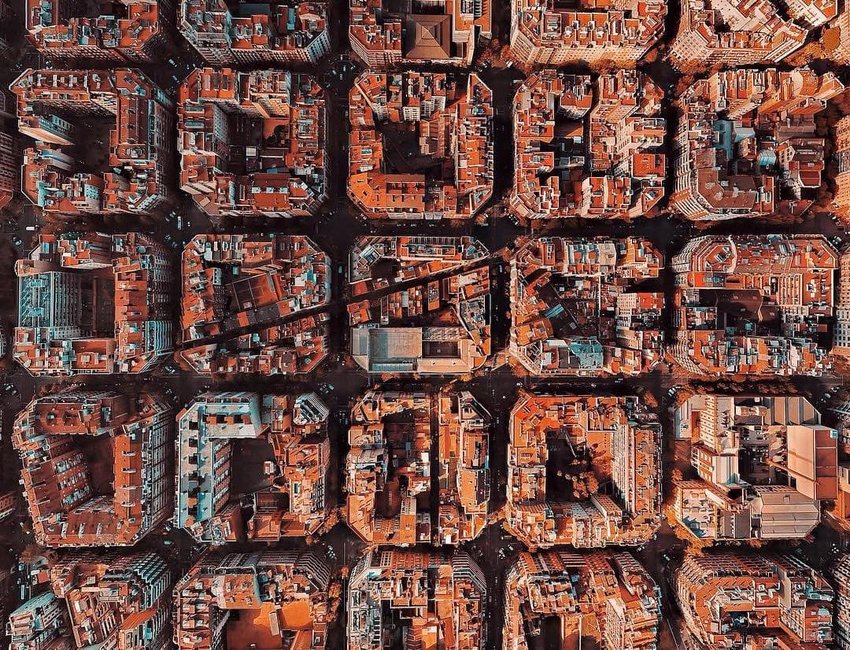 Spectacular Aerial Photos of Your Favorite Cities
We're all familiar with iconic shots of our favorite cities. From the Eiffel Tower in Paris to Big Ben in London, these familiar angles grace the cover of postcards and coffee mugs in souvenir shops scattered through cities and airports. But with the popularization of new aerial technology (read: drones), photographers have begun seeking new perspectives on familiar cities around the world. Here are some of our favorite aerial shots of famous cities around the world.
Hong Kong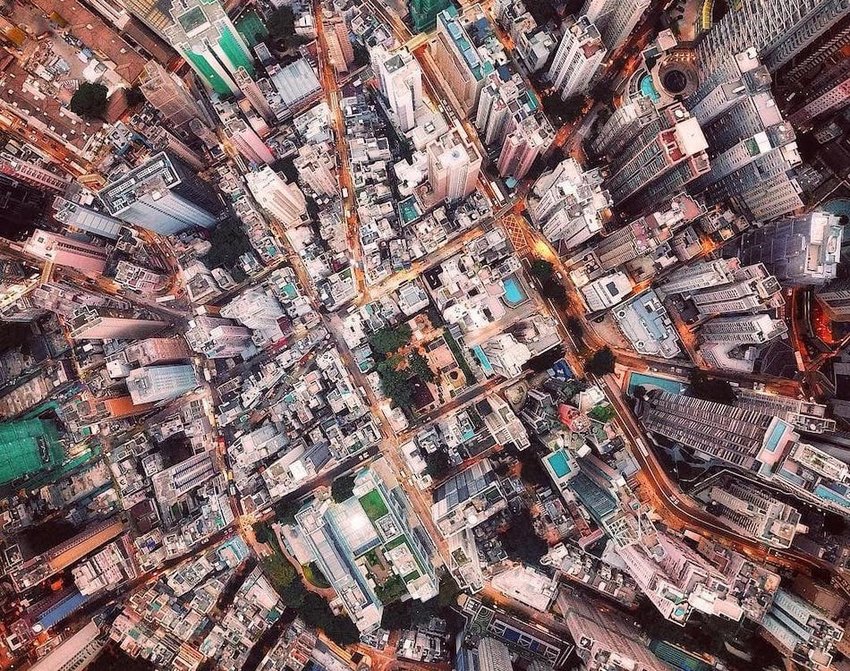 Hong Kong's skyline is littered with glittering skyscrapers, and whether you're enjoying the view from Victoria's Peak or from within one of the buildings themselves, it's a sight to behold. But this a collection of high-rise buildings are often so packed together it's difficult to distinguish between them. It's rare to find a "bald patch" as photographer Bernie Ng puts it, an area of low-rise buildings clustered together. But it's in these quiet (well, quieter) corners that you find the soul of Hong Kong.
Venice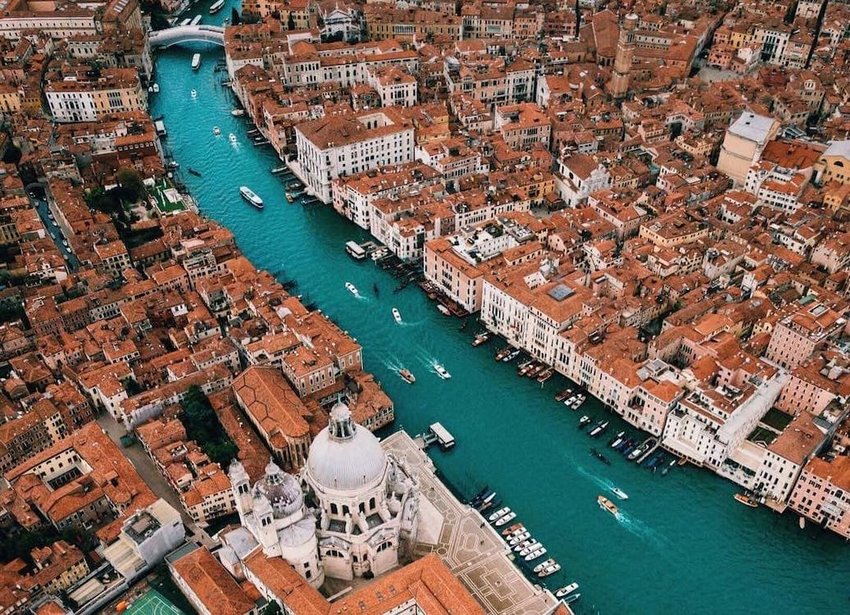 Ever wondered what the famed water passages of Venice look like from above? Red-roof buildings cluster above blue canals filled with gondolas and boats zipping here and there. From this angle, the city is a burst of colors and its crowded alleys and flooded plazas fade away.
Moscow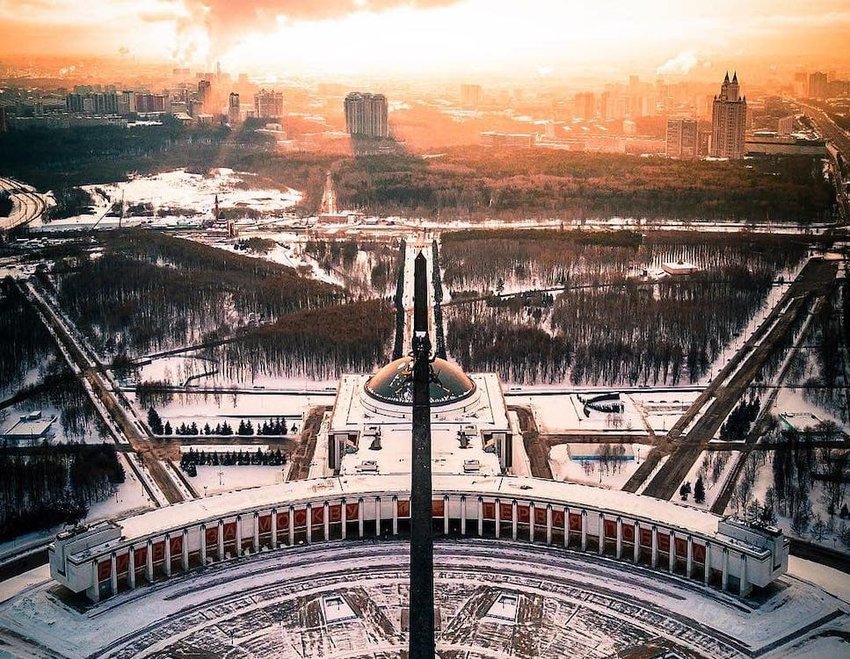 It's almost impossible to tell that Poklonnaya Hill is one of the highest points in Moscow from this angle. Though it was both an important strategic and historical point in Moscow, the Hill is the definition of peaceful from the air. Covered in snow and accented by an orange sunset, this is a side of Moscow rarely on display.
Singapore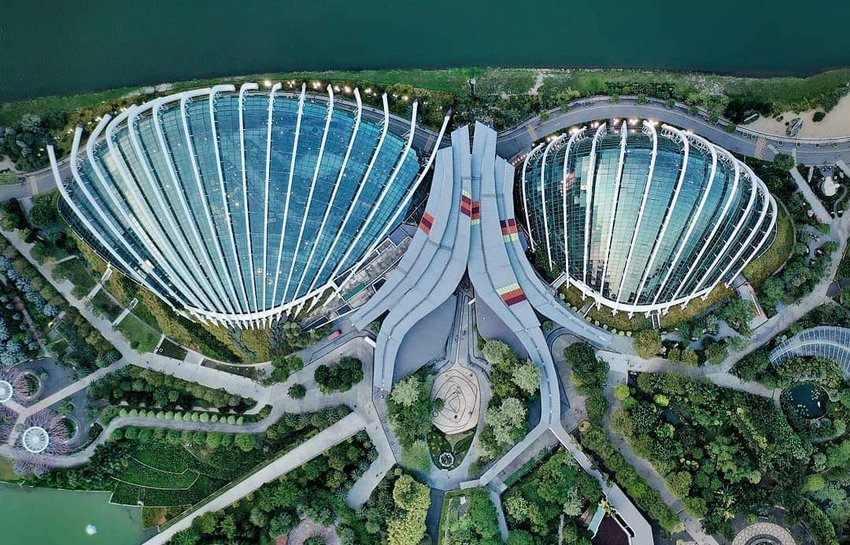 From the inside, the Flower Domes of the Gardens by the Bay in Singapore are nothing less than spectacular. Covered in stunning vegetation and complete with their own waterfalls, these gardens are a marvel to behold. But only from above can you gain a full appreciation for how stunning these gardens are. The full design comes into view, and you can truly appreciate what a feat of engineering this famous site truly is.
Paris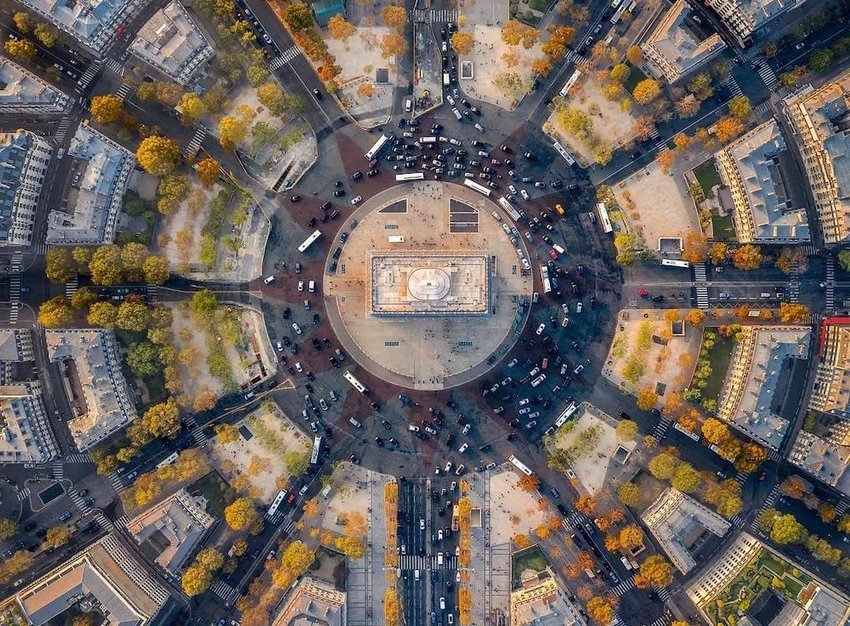 If you thought the City of Lights couldn't possibly be more enchanting, think again. Paris from above highlights the best parts of this romantic city, from its elegant rooftops to its pleasingly symmetrical streets. Arc de Triomphe from above is one of our favorites, bypassing the lines of tourists and honking cars to view the iconic site in peace.
Barcelona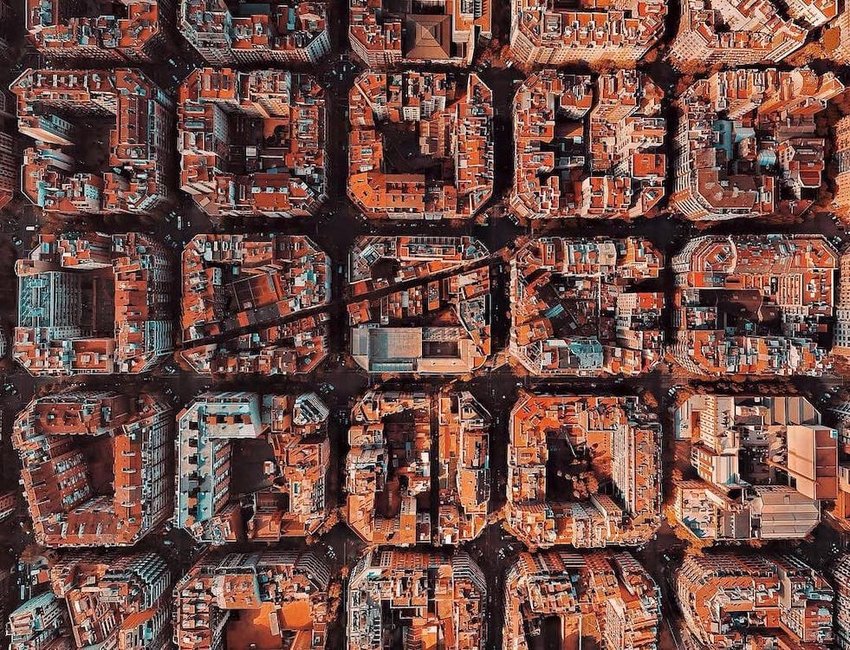 Bright orange rooftops clustered in uniform block formations - not exactly the Barcelona you remember. While structures like Sagrada de Familia and Park Guell dominate Barcelona stock photography, this shot from above reveals the everyday beauty of this city's master plan.
Dubrovnik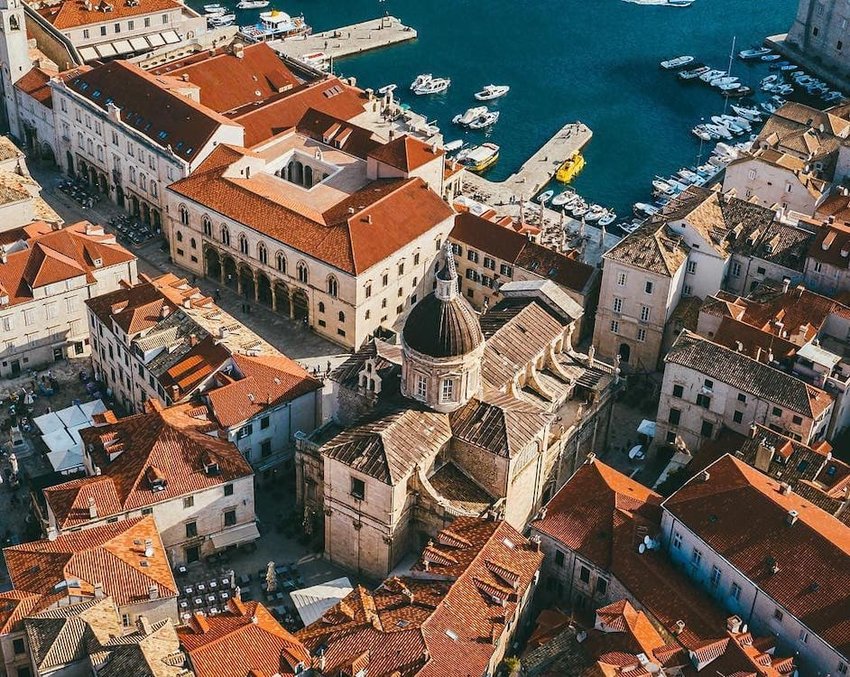 If aerial shots of this European coastal gem seem familiar, it's probably because you've seen it as the set for Game of Thrones' King's Landing. Dubrovnik from above reveals the majesty of this historic center without the crowds that have been plaguing it of late.
Chicago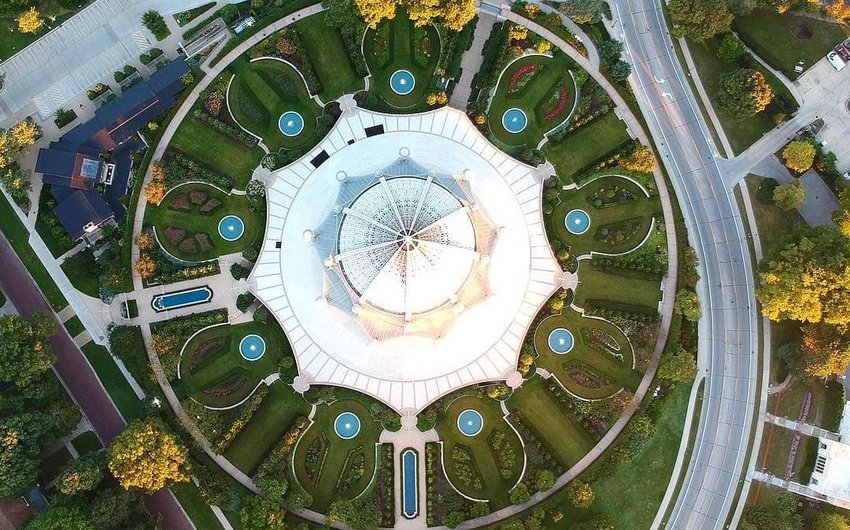 If you expected a picture of the Bean or Wrigley Field, it's time to expand your knowledge of the Windy City. Technically located in neighboring Wilmette, this Baha'i House of Worship is as stunning from the air as it is from the ground.
Enjoy this article? Share it with a friend
All featured products and deals are selected independently and objectively by the author. The Discoverer may receive a share of sales via affiliate links in content.
Discover the World's Best Destinations, with your free weekly travel guide sent straight to your inbox.
Welcome to The Discoverer!
We are so excited to fill your inbox with discoveries from around the world! You can expect your first edition to arrive on Monday. Until then, feel free to check out our previous editions.