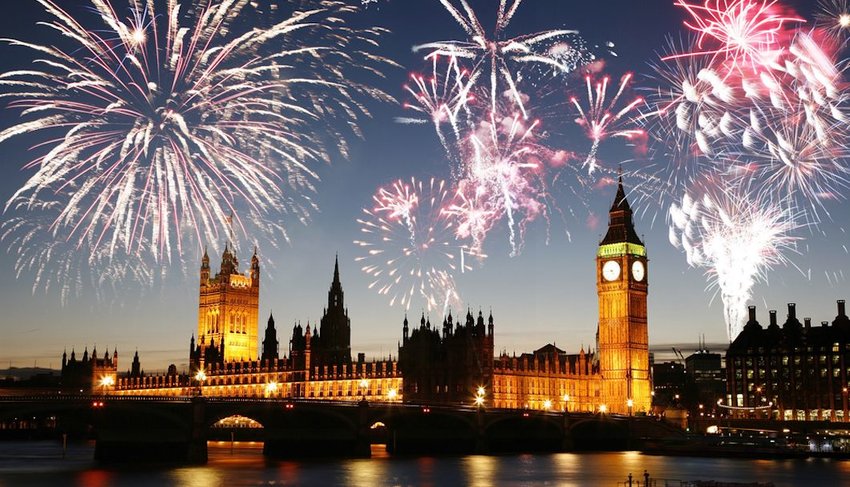 A Guide to Bonfire Night in the UK
Remember, remember the fifth of November,
Gunpowder treason and plot.
We see no reason
Why gunpowder treason
Should ever be forgot!
Ask any Brit about Bonfire Night and you'll quite probably be quoted this rhyme about a man called Guy Fawkes. It recounts the story of events that took place in 1605, which prompted a tradition that has been celebrated in the UK for over 400 years. On the evening of November 5th, or the closest Saturday to it, bonfires are lit across the country and eyes turn to the sky for colorful fireworks displays.
Bonfire Events Across the UK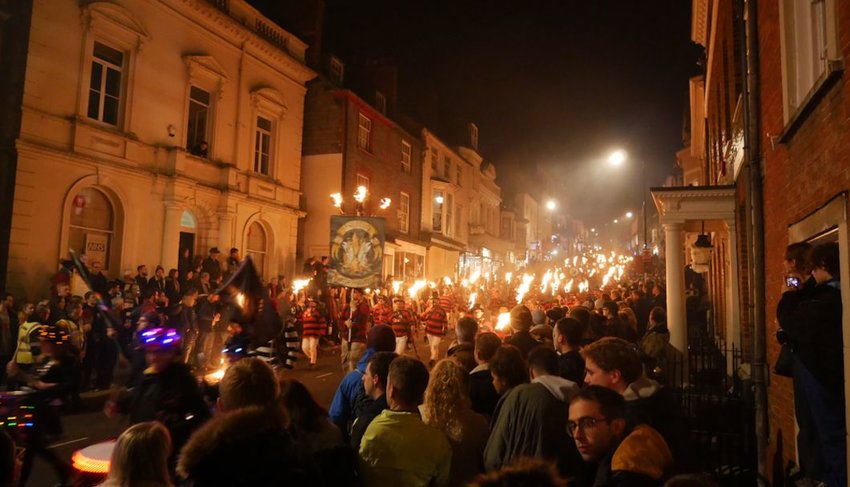 While you can find events in almost every city park and village green, a few places go the extra mile. Lewes, Sussex is widely held to be the Bonfire Night capital of the UK. Members of six separate Bonfire Societies parade through different parts of the town in costume, commemorating not only Guy Fawkes but also Protestant Martyrs that were burnt at the stake the century before. In Edenbridge, Kent, a ten-meter-tall celebrity effigy is the star of a torchlight procession, sharing the limelight with Guy Fawkes.
Visitors to Ottery St Mary in Devon need to be careful. There, the tradition is a whole lot more dangerous – residents carry barrels of burning tar through the streets. There are seventeen barrels in all and as the night wears on, the barrels increase in size, culminating at midnight in a 30kg barrel looping the town square. It's thought that originally it was a pagan celebration aimed at scaring off evil spirits.
The History of Bonfire Night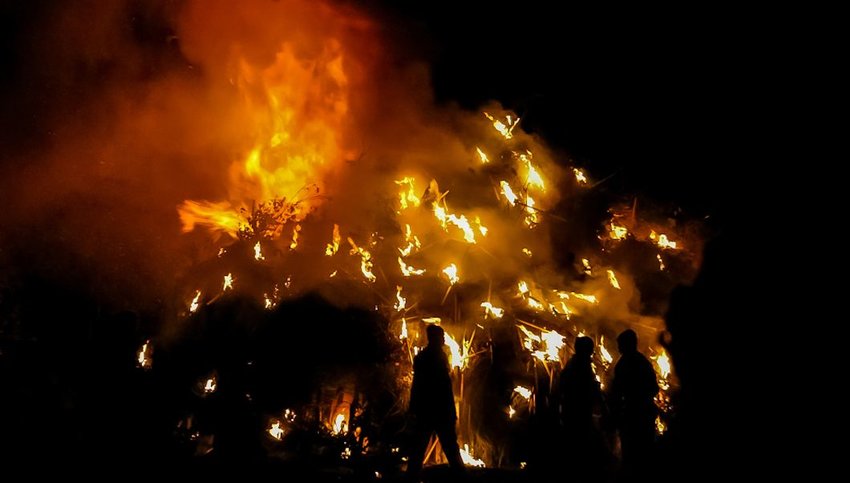 To understand why we Brits mark Bonfire Night, let me take you back to a time when Britain was a very different place. Back then, in 1605, the King of England was James I. Two years before, Queen Elizabeth I had died a spinster, leaving no heir. James was her closest living relative and though he held the title of James VI, King of Scotland, he was the only logical choice to succeed her. And so he became the first monarch to rule over both countries. Although his appointment pleased some, others were not at all happy. He had a dictatorial style and had ruled Scotland with an iron fist. The King was frequently at odds with the English Parliament, which was increasingly reluctant to fall into line.
But there were also those who hated both the King and his Parliament. A band of men led by Robert Catesby met in secret for eighteen months to formulate a plan which, they hoped, would end the persecution of Roman Catholics by the authorities. Queen Elizabeth I had punished Catesby's father for refusing to accept the Church of England. He and his fellow conspirators thought they had found a way to bring down the Protestant government and replace it with a Catholic one.
Among this band of traitors was a man who called himself Guido Fawkes, though he'd been born plain old Guy. Catesby found it easy to recruit Fawkes, an enthusiastic convert to Catholicism. As the Royal opening of Parliament on November 5th, 1605 approached, the plotters rented a cellar under the House of Lords. Fawkes' role was to plant the gunpowder that would blow up the King and Parliament.
They very nearly succeeded.
And then the brother-in-law of one of the treasonists received an anonymous letter, tipping him off. It warned him not to attend the opening of Parliament and, suspicious, he alerted the government. A search uncovered the hidden explosives and Fawkes, who was tortured for information about the others involved. He sang like a canary and all those involved were rounded up and executed. To this day, before the State Opening of Parliament can begin, the Yeoman of the Guard head down to the cellars beneath Parliament and search for explosives. Only when they reappear can the Queen enter and proceedings commence.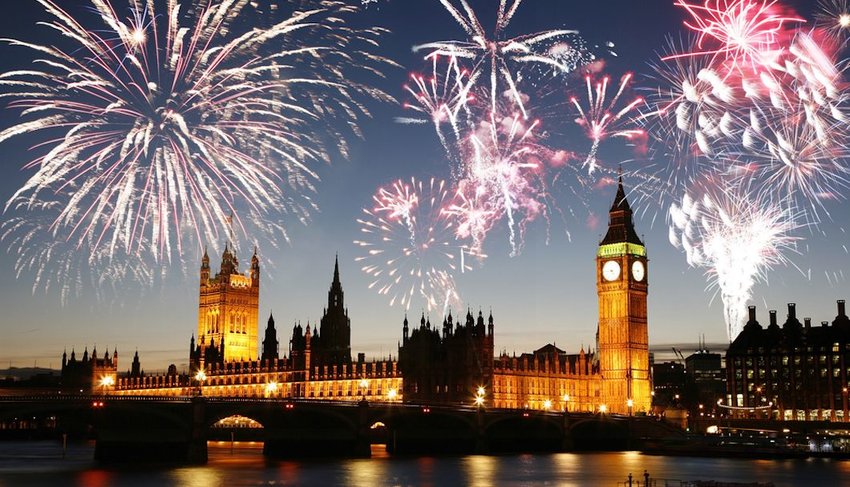 A year later, in 1606, Parliament commemorated their very survival by establishing a new holiday. Guy Fawkes Night, or Bonfire Night as it's more often referred to these days, has been an autumnal highlight ever since. Look closely at those bonfires, for you'll spot something a little out of the ordinary – an effigy of Guido Fawkes, the ultimate fall guy. It's customary to burn his likeness.
Ask your average Joe about Robert Catesby, who masterminded the whole shebang, and you're almost guaranteed to get a blank look. Guy Fawkes was the one dumb enough to be caught with the explosives, so Guy Fawkes is the one whose effigy we expect to see on top of the fire. There is one person who won't forget Catesby's involvement, however: Game of Thrones star Kit Harington, who played the traitor in the BBC period drama Gunpowder, is actually a direct descendant.
But this centuries-old tradition is under threat. Once, kids would have made their own effigy and hawked it round the streets calling out "Penny for the guy". Now, children are more likely to be excited about Halloween and its trick or treat tradition. Animal welfare organizations campaign for a reduction in the sale of fireworks, demanding that their use by limited to public displays. Health and safety legislation has also been tightened up over the years, which of course is no bad thing. But for now, this festival still brightens up a cold, often damp November evening and is an annual reminder that treason doesn't pay.
Enjoy this article? Share it with a friend
All featured products and deals are selected independently and objectively by the author. The Discoverer may receive a share of sales via affiliate links in content.
Discover the World's Best Destinations, with your free weekly travel guide sent straight to your inbox.
Welcome to The Discoverer!
We are so excited to fill your inbox with discoveries from around the world! You can expect your first edition to arrive on Monday. Until then, feel free to check out our previous editions.