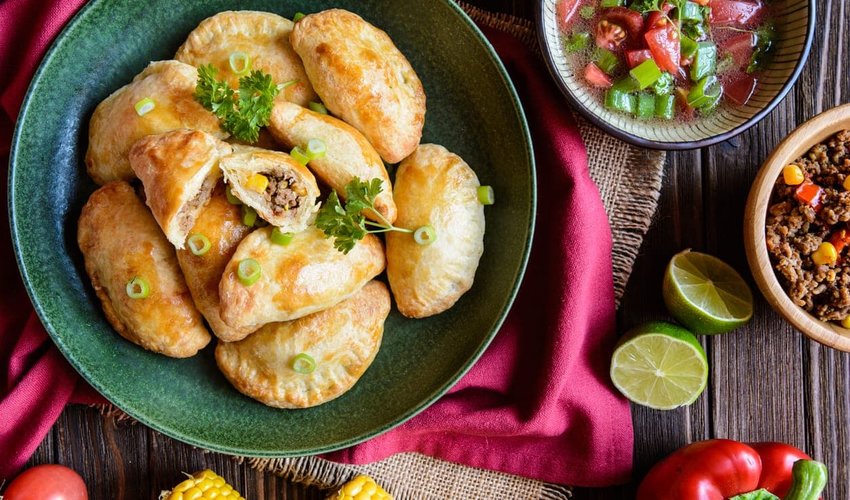 A Foodie's Guide to Buenos Aires
Argentina is a veritable melting pot of cultures and famed the world over for its love of the sensuous tango, feverish soccer matches, tender cuts of steak and fruity, robust red wines. The Armenians, French, Italians and Spanish, among others, have all left their mark on the nation's culinary scene and there's no better place to experience it than in the pulsating capital of Buenos Aires. While the city is somewhat of a carnivore's paradise, there's something for all tastes here.
Buenos Aires Staples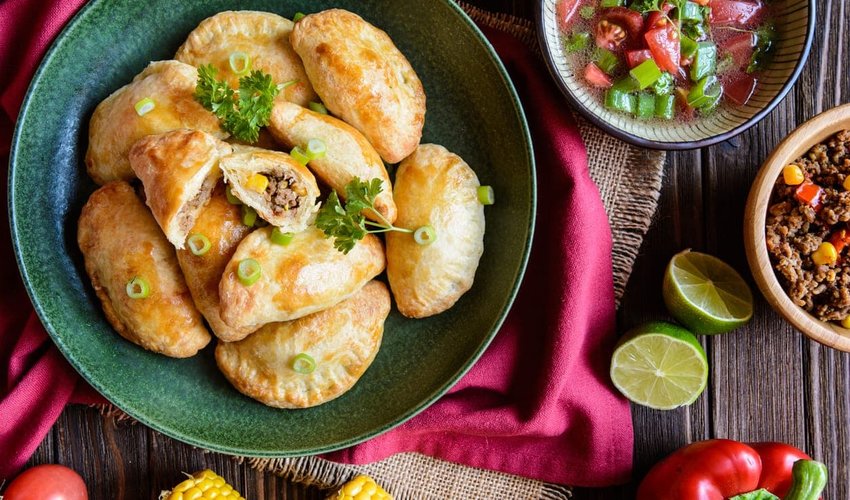 Start the day the porteño way with a coffee to wake you up and a selection of croissant-like medialunas. Order yours smeared in dulce de leche or filled with quince for the complete experience. If you are breakfasting on the move then grab some pastries at one of the billion bakeries in the city.
Empanadas are joyous little handheld pies that are a mainstay of the food scene and can be eaten for lunch, dinner and as an anytime snack. They are cheap, versatile - fillings range from beef to caprese and creamed corn - and available everywhere. Pizza too is a big favorite and often smothered in copious amounts of cheese. Stroll along Avenida Corrientes and you'll find some of the most historic pizzerias serving from noon until the early hours. Get your hands on a fugazzeta, cheese-stuffed pizza topped with caramelized onions invented in the city by a Genoese baker in 1893.
Nothing says Buenos Aires more than the ubiquitous parrilla, which is the name used for both a steakhouse and the grill itself. It's a meat-lovers rite of passage to dive face-first into a juicy slab of bife de chorizo (sirloin), lomo (tenderloin) or ojo de bife (rib-eye). Parrillas range from fine-dining restaurants to hole-in-the-wall establishments; wherever you go we dare you to not drool as the waiter cuts the meat with a spoon.
Perhaps the only way to surpass this is to get invited to an asado (barbecue). Spending the afternoon on a friend's terrace, drinking wine and waiting patiently for them to serve you chorizo, molleja (sweetbread), morcilla (black pudding), provoleta (grilled cheese), meat, meat and more meat is gastronomic bliss.
Looking for more tradition? Then check out the city's bodegones. These atmospheric taverna-style and family friendly restaurants have certain characteristics in common: Abundant portions, Italian and Spanish influences, accessible prices and waiters that look like they have been waiters for centuries and memorize dozens of orders in their heads. This bodegon guide will point you in the right direction.
Culinary Developments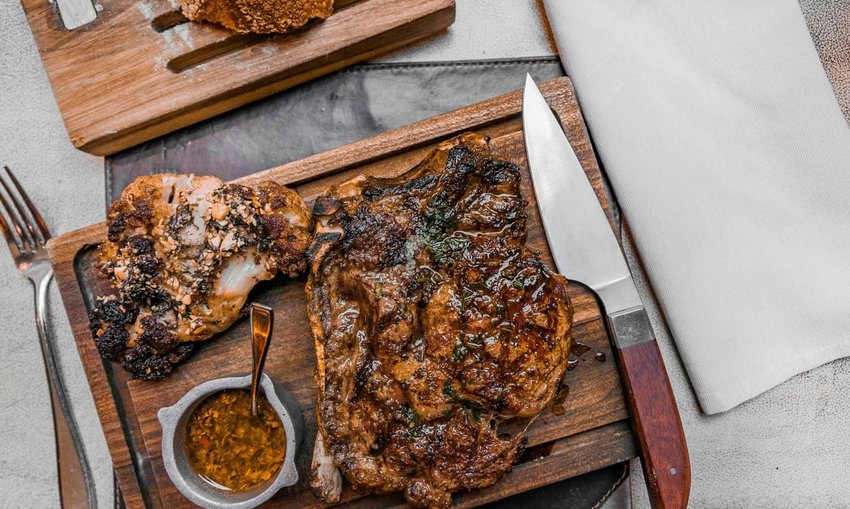 There was a time not so long ago when pastries, empanadas, pizza and meat dominated BA. Fortunately for us discerning tourists, a recent food revolution has seen local tastes evolve. Wander the streets of the popular Palermo and San Telmo neighborhoods today and you'll find Asian-Peruvian fusion food, Cajun cuisine, curry houses, sushi restaurants and shawarma shops. Contemporary coffeeshops are now giving the traditional cafés a run for their money in the same way that low-key wine bars compete with their once snobbier counterparts. The worldwide craze of gourmet burgers and craft beer has also taken the city by storm and microbreweries are opening faster than the beer gets poured.
And for those who want a nicer night on the town, Tegui, with its 8-course tasting menu inspired by culinary customs the length and breadth of Argentina, made it into The World's 50 Best Restaurants 2017.
Food Markets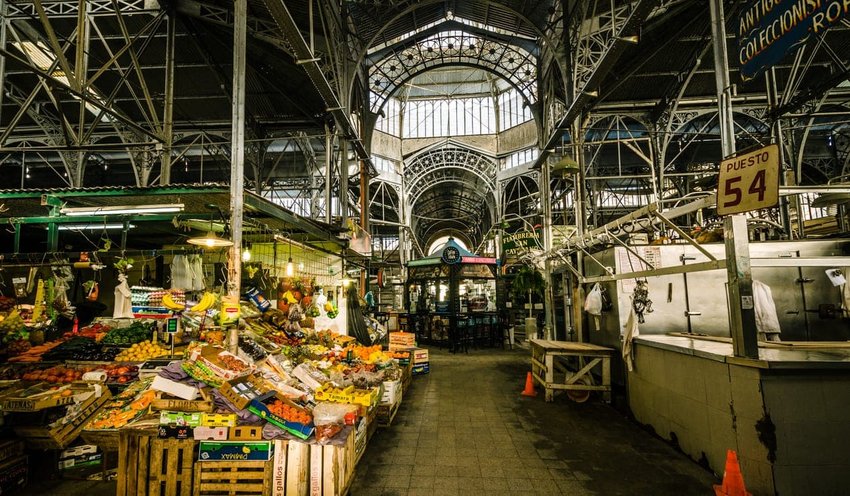 Head over to the Mercado San Telmo to get a taste of the present-day diversity. Among the market's antique sellers, butchers and greengrocers is a burger house, French boulangerie, parrilla and Vietnamese noodle bar. Barrio Chino (Chinatown) in affluent Belgrano is the best place to shop for Asian herbs and spices. And for a taste of Bolivia, the Mercado Andino in the Liniers neighborhood is a riot of aromas and colors.
Food Festivals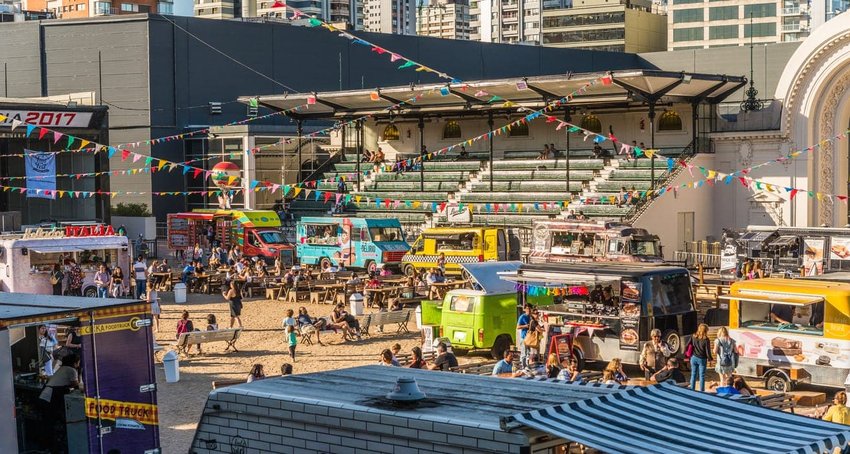 If like us you enjoy to eat, drink and learn at the same time then September's 4-day Feria Masticar is where you need to be. Comer rico hace bien (Eating well is good for you) is the festival's slogan and with hundreds of food stands from around the country and workshops by celebrity chefs, such as Narda Lepes and Fernando Trocca, it's nirvana for foodies.
Earlier in the year, BA Food Week presents two weeks in April when 50-plus participating restaurants put on special 3-course lunch and dinner menus. If you can't wait for either of these, Food Fest BA tantalizes the taste buds once a month.
Enjoy this article? Share it with a friend
All featured products and deals are selected independently and objectively by the author. The Discoverer may receive a share of sales via affiliate links in content.
Discover the World's Best Destinations, with your free weekly travel guide sent straight to your inbox.
Welcome to The Discoverer!
We are so excited to fill your inbox with discoveries from around the world! You can expect your first edition to arrive on Monday. Until then, feel free to check out our previous editions.