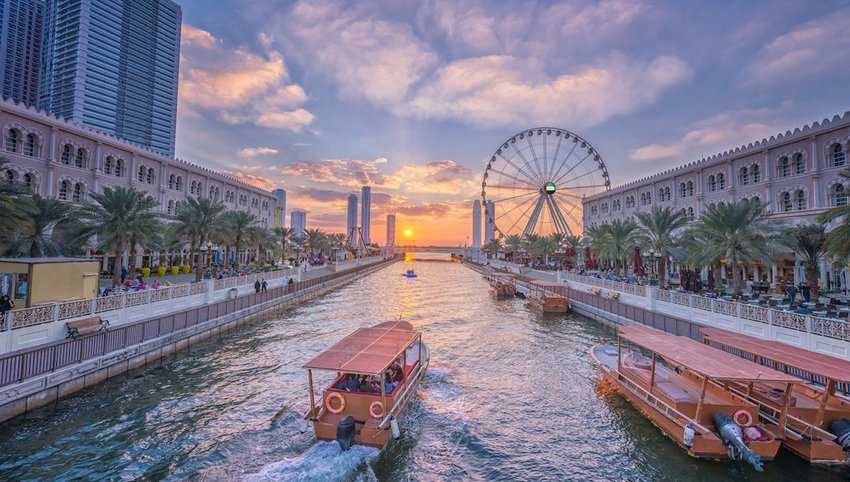 9 Destinations to Get Your Creative Juices Flowing
It's no secret that travel inspires creativity, and some of the dreamiest destinations around the world, like Paris, New York, and Tokyo, provoke a sense of wonder. While these cities are undisputedly inspirational, there are certain destinations that just spark the imagination. Whether it's because of their landscapes, culture, or ties to famous artists, these places are thriving art and culture hubs — and the perfect settings to kickstart your creativity. Which of these cities will be next on your must-see list?
Key West, United States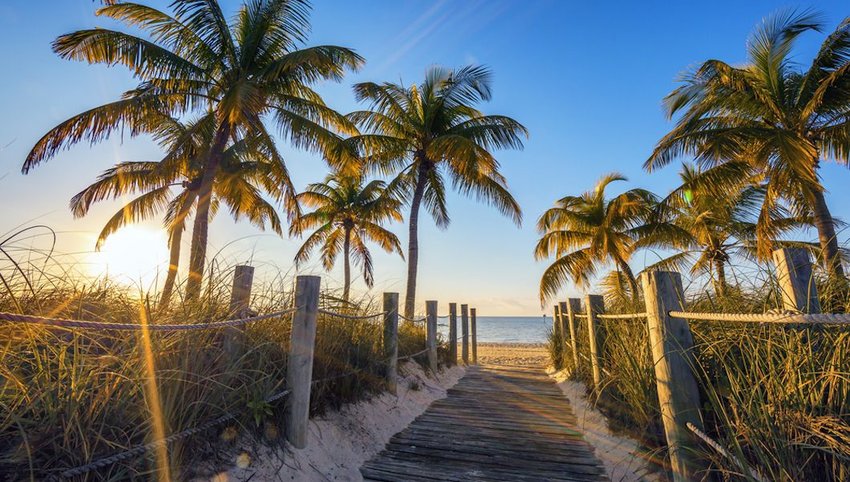 It's not hard to see why the former home of famous American author Ernest Hemingway inspired the author. Surrounded by turquoise ocean waters, Key West is a tiny island on the western end of the Florida Keys and is also Florida's southernmost point. Book lovers can visit Hemingway's former home where the Nobel Prize winner lived and wrote for 10 years. After your tour, immerse yourself into the Caribbean culture of the island with a stroll through downtown before catching a beautiful Key West sunset. With a breezy, laid-back pace and tropical vibes, you'll be sure to gain inspiration from this lush island.
Malaga, Spain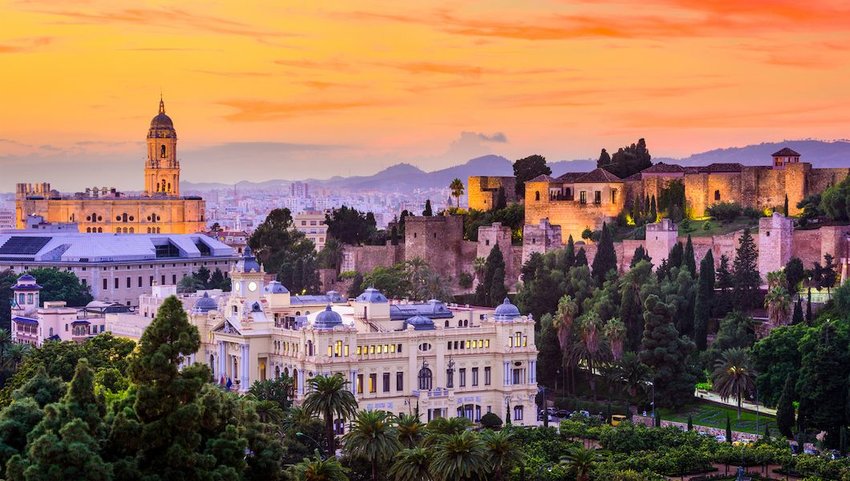 This whimsical city on southern Spain's Costa del Sol is a perfect destination for inspiration seekers. Not only does Malaga look like something out of a storybook, but the one and only Pablo Picasso was born here. Said to be one of the oldest cities in the world, Malaga hosts colorful festivals and parades throughout the year to celebrate its vibrant Spanish culture. The city boasts over 30 museums including a wide range of art galleries, but the Picasso Museum, situated in a 16th-century palace in old town Malaga, is a must-see attraction. Painters, poets, and musicians will find plenty to inspire their creative endeavors in this Spanish city.
San Miguel de Allende, Mexico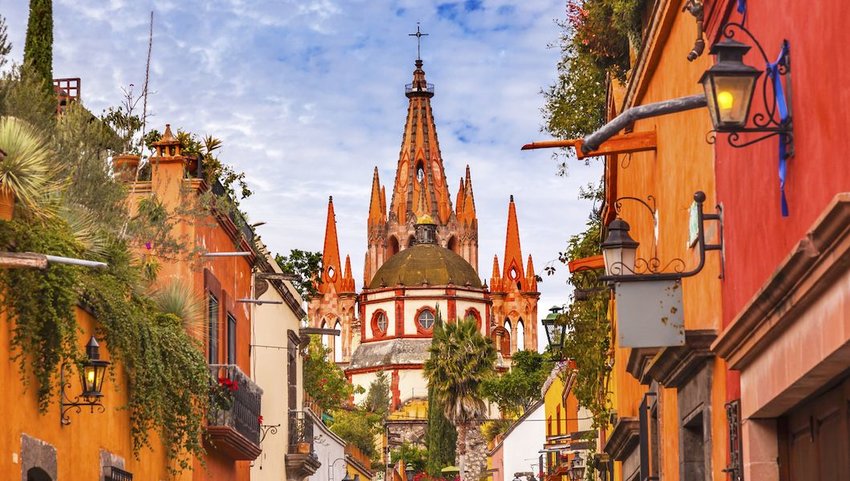 This lively, UNESCO-protected city in central Mexico brings historical flair to its inspiration. The city's architectural heritage provides the perfect backdrop for its thriving arts scene with folk art museums, art schools, vibrant dance and music festivals, and over 100 fine art galleries dominating the local attractions. The city also has ties to a few famous artists and is the birthplace of muralist Diego Rivera, husband of artist Frida Kahlo. For those interested in visual arts, stop by Fabrica La Aurora, a textile mill turned art epicenter that now houses about 40 art studios, galleries, and stores.
Tucson, United States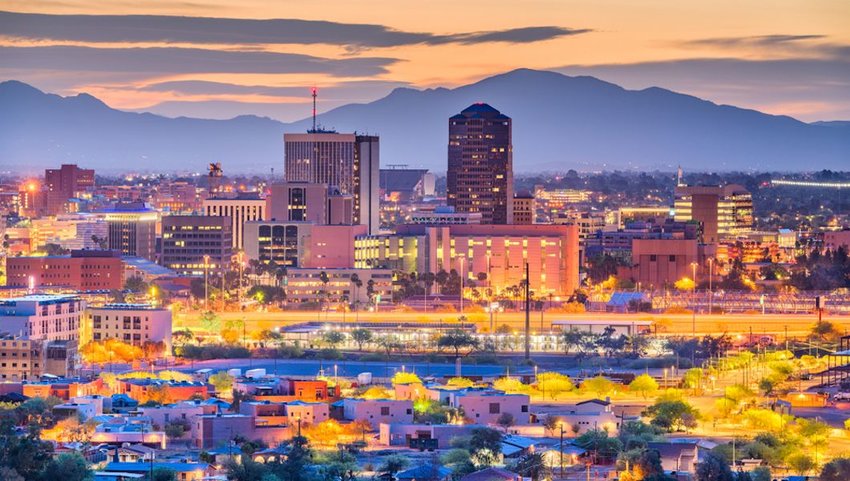 The desert city of Tucson, Arizona labels itself as southern Arizona's "Cultural Oasis," and for a good reason. The city's vibrant arts scene can be witnessed in its many museums, art galleries, and street murals. There are 13 prominent art galleries displaying all types of mediums including the University of Arizona Museum of Art and the Etherton Gallery, a famous photography museum. How did Tucson turn into an art hub of the Southwest? Its quirky combination of desert landscapes, retro downtown vibes, and renovated warehouses has given Tucson the diversity it needed to become a haven for artists in need of inspiration.
Leiden, Netherlands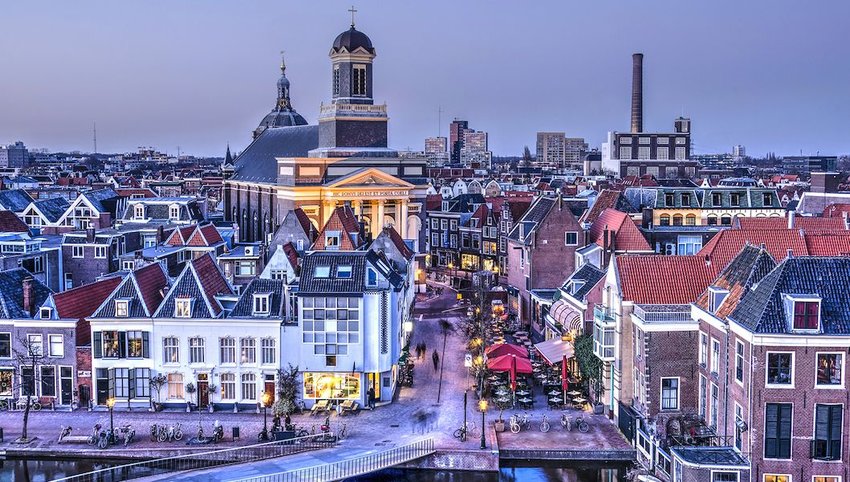 The storybook town of Leiden in the Netherlands was the birthplace of Rembrandt Harmenszoon van Rijn, world-renowned painter and printmaker. Wander the same streets Rembrandt did while enjoying the variety of museums and cultural experiences available to visitors today. Home to the Museum de Lakenhal, which owns many famous artworks from the Dutch Golden Age, you can spend the morning admiring masterpieces and end the afternoon with a coffee by the canal drafting a new project. From its medieval architecture to its windmills and countless waterways, you'll be charmed by this Holland city.
Vienna, Austria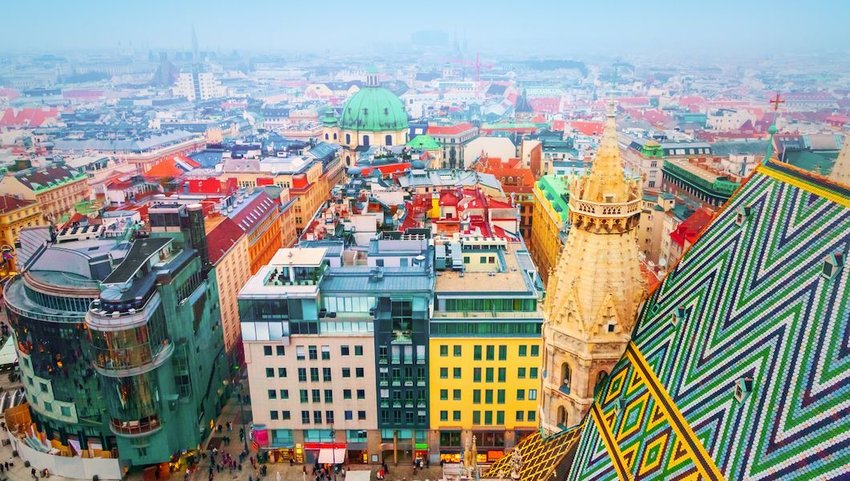 A list of destinations designed to inspire wouldn't be complete without including the former home of Mozart, Beethoven, and Brahms, who all lived and created in Vienna, Austria. Often referenced as the first music capital of the world, this modern city is now home to contemporary opera houses and theaters. See a concert at the famous Wiener Konzerthaus, tour Schönbrunn Palace, or simply take a stroll downtown. Take in the city that helped to create some of the most beloved music in the world. Make sure to check a local calendar before your visit since you might be able to catch one of the many music, film, or art festivals throughout the year.
Kyoto, Japan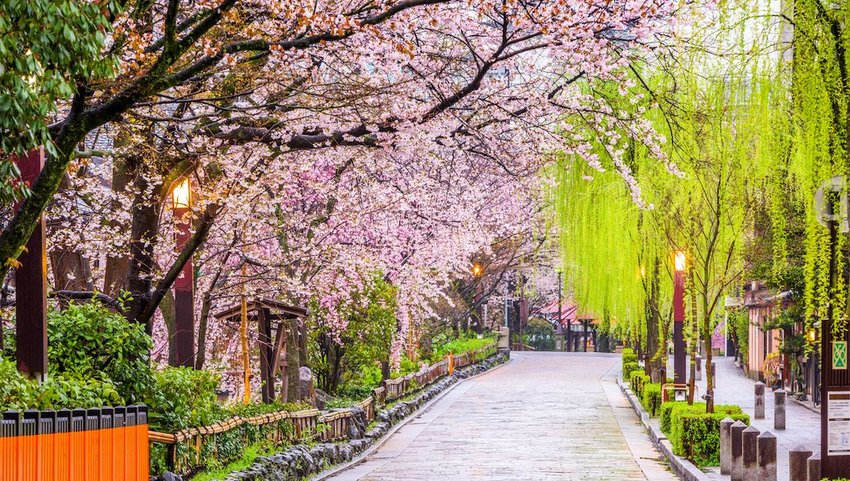 Immersing yourself in the rich Japanese culture of Kyoto is sure to get your brain buzzing. Located on the island of Honshu, Kyoto is home to striking gardens, delicious food, and traditional temples that offer the perfect setting for reflection and contemplation. In addition, Kyoto has its own vibrant art culture, which includes kabuki, a traditional Japanese dance-drama, geisha entertainment, museums, theaters, and art galleries. In the spring and fall, the city's pink cherry blossoms or fall foliage provide a colorful backdrop for aspiring artists.
Berlin, Germany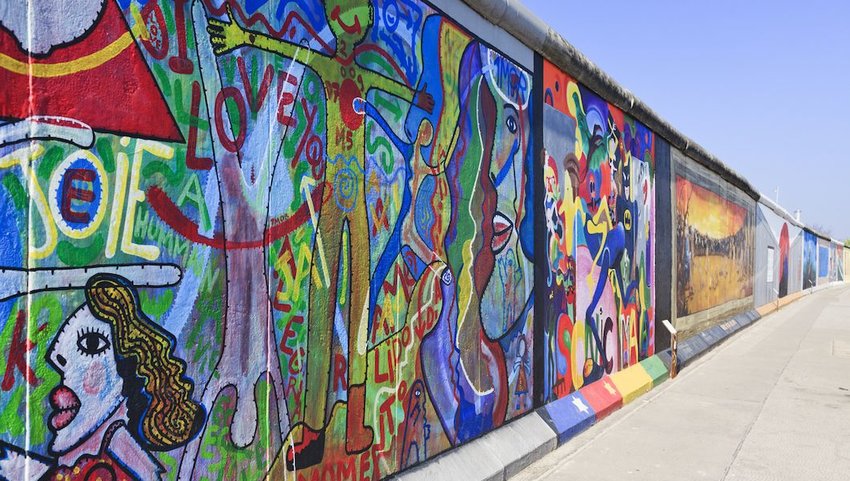 Despite its turbulent history, the capital city of Germany is now an arts and culture mecca. Berlin is home to over 170 museums of all kinds, which provide visitors with endless opportunities to see and learn about the city's artistic history. With classic and contemporary visual arts, theater, opera, street art, and music, creativity is abundant in this city. The self-proclaimed "City of Freedom" has recovered from its polarizing past and used it to create an all-inclusive, welcoming environment that promotes the arts and the community. A physical example of this is the breathtaking street graffiti on the remains of the Berlin Wall.
Sharjah, United Arab Emirates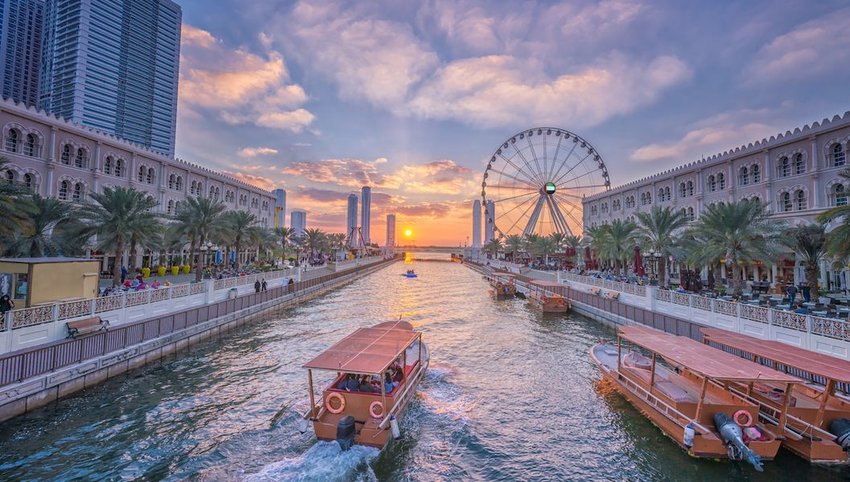 The United Arab Emirates city of Sharjah should be on your radar for travel inspiration. This up-and-coming Middle Eastern metropolis is getting its chance to become an arts and culture hub of the Arabian Gulf thanks to the sheikh's interest in art and poetry. Sharjah's events calendar becomes fuller every day. The Sharjah Art Foundation is working to bring in events such as the Sharjah Biennial for contemporary arts, the Islamic Arts Festival, and numerous film festivals. The foundation also supports artist studios, international residencies, and Al Noor Island with its butterfly house, sculpture garden, and literature pavilion, in an effort to bring more attention and international interest to the city.
Enjoy this article? Share it with a friend
All featured products and deals are selected independently and objectively by the author. The Discoverer may receive a share of sales via affiliate links in content.
Discover the World's Best Destinations, with your free weekly travel guide sent straight to your inbox.
Welcome to The Discoverer!
We are so excited to fill your inbox with discoveries from around the world! You can expect your first edition to arrive on Monday. Until then, feel free to check out our previous editions.