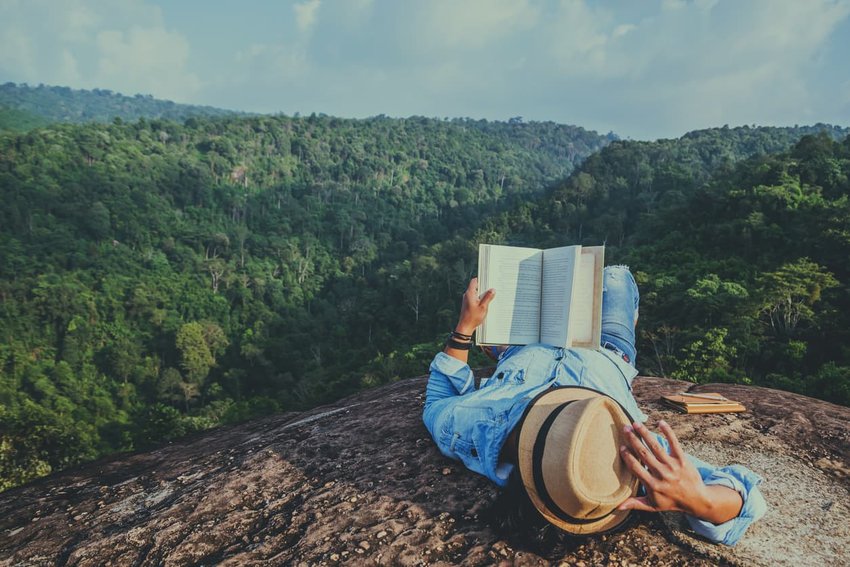 8 Inspiring Books to Read on Your Next Trip
Itinerary? Check. Passport? Check. Travel Guide? Check. A couple of inspiring books to read on your next trip? We've got you. Books can inspire us in many ways. Some will motivate you to choose a new path in life, get in touch with your spiritual self, or make the world a better place. Others will break your heart or make you laugh. Nothing is better than the written word for transporting you to a faraway land or helping you look deep into your soul.
Taking a life-changing trip can be one of the best times to get inspired. We've put together a list of books that are sure to help you reexamine your life on your next trip. So, make room for these books in your luggage and enjoy!
1. The Four Agreements by Don Miguel Ruiz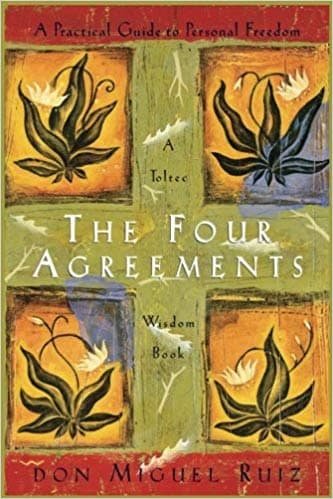 Many self-help books on spirituality can lose your interest after the first few chapters, especially if they offer a complicated method for success. Using a rather simple formula, Don Miguel Ruiz gives you four principles to practice and create love and happiness in your life. In his bestselling book, The Four Agreements, he shows you how to adopt and commit to these agreements in an easy to follow way. Actually living and keeping these four agreements can difficult, but life-changing. And what is travel, if not difficult and life-changing? Use your trip as a chance to reevaluate your life and commit to becoming a better version of yourself.
2. The Book Thief by Markus Zusak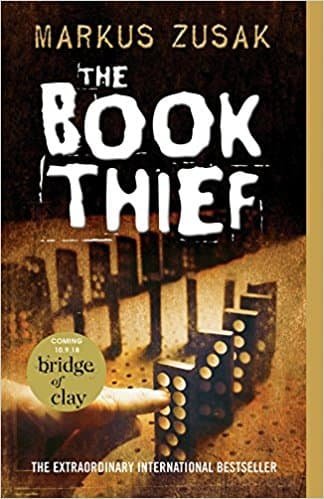 Death narrates this highly original novel with Nazi Germany as its backdrop. Zusak's expansive story focuses on Liesl, a nine-year-old orphan girl who lives with a foster family outside of Munich. Using the Grave Digger's Handbook as a guide, her accordion-playing foster father Hans teaches Liesl to read. This newfound and amazing gift prompts her to steal books from any place she can find them, no matter how dangerous it may be. This novel examines how books have the power to change the world, and with a historic backdrop, this exciting book will have you hooked as you backpack your way through Europe.
3. Make Your Bed: Little Things That Can Change Your Life...And Maybe the World by William H. McRaven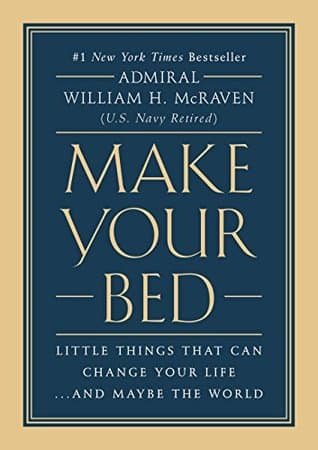 The idea for this book began when Admiral William McRaven addressed the graduating class of the University of Texas at Austin on their Commencement day—a speech that went viral with over 10 million views. He took inspiration from the university's slogan, "What starts here changes the world," and shared the ten principles he learned during Navy Seal training that helped him overcome any challenge. In this inspirational book, McRaven explains how anyone can use basic lessons to change themselves and the world for the better. He gives examples from his own life and from those of people he met during his military service. This book is bound to become timeless and provide you with simple wisdom, practical advice, and words of encouragement. Don't be surprised if you are inspired to achieve more than you ever thought possible.
4. Long Walk to Freedom by Nelson Mandela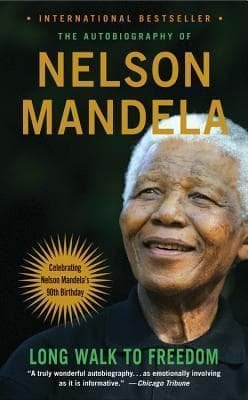 Long Walk to Freedom is an autobiography written by one of the world's greatest moral and political leaders of our time, the late South African President Nelson Mandela. In his own inspirational words, Mandela describes his early life, coming of age, education and 27 years in prison. He was convicted of terrorism by the white-minority apartheid government and jailed on the infamous Robben Island for 18 of those years for his role as a leader of the outlawed African National Congress (ANC). Mandela rose from the ashes of banishment to gain international recognition for his leadership as president and in laying the groundwork for rebuilding the country's once segregated society. His ideas on unity and forgiveness echo around the world and can't help but be a beacon to those who still struggle against social injustice.
5. Eat Pray Love by Elizabeth Gilbert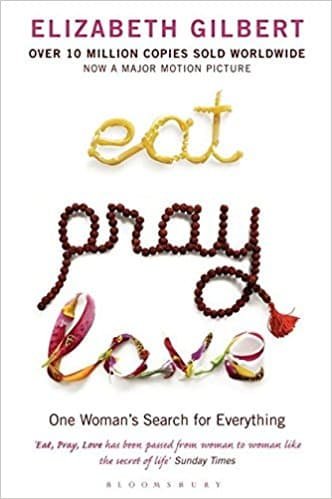 Author Elizabeth Gilbert thought she had it all—or so she thought. She was bright and ambitious with a husband, a house, and a successful career. But a wave of panic, grief, and confusion existed where joy and contentment were supposed to be. She went through a divorce, battled devastating depression, another failed love, and the loss of everything she ever thought she was supposed to be. In an attempt to find what she really wanted, she purged everything—her belongings and her job—and set off alone on a yearlong journey of self-discovery. Eat, Pray, Love is the captivating chronicle of that year and what can happen when you claim responsibility for your own happiness and stop trying to live in the mold of society's ideals. A classic travel novel, the book will inspire you to leave your home behind and explore the world, exposing yourself to new ideas, thoughts, and cultures along the way.
6. The Razor's Edge by W. Somerset Maugham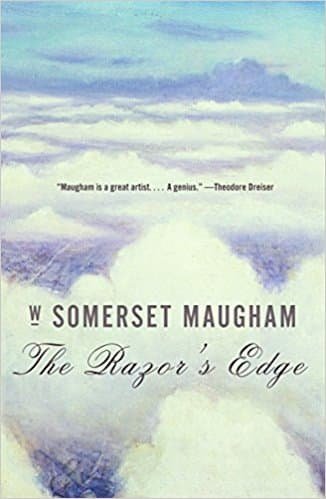 This profoundly moving story is set between the two world wars and follows Larry Darrell, a young American pilot, who has returned from WWI seeking spiritual peace. Haunted by the memories of war, he rejects the comfortable world of his fiancée and sets off around the world. Leaving wealth and loved ones behind, Darrell travels to Paris and India in search of God and the infinite. High in the mountains of India, he experiences Enlightenment. This inspiring novel can move you as well, so enjoy this voyage of search and discovery as you set out on a journey of your own.
7. Unbroken: A World War II Story of Survival, Resilience and Redemption by Laura Hillenbrand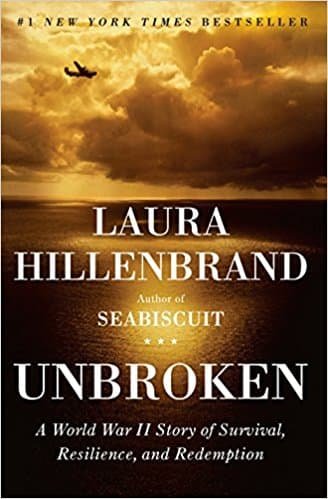 In this story of incredible determination, Louis Zamperini is an inspiration beyond imagination. Louis was a talented athlete whose legs took him all the way to the Berlin Olympics. However, when World War II began, he set out on a journey that led to a fateful flight in May of 1943, when his Army Air Forces bomber crashed into the Pacific Ocean. This remarkable story shows how, against all odds, he survived, adrift on a sinking life raft, driven to the limits of human endurance, only to be rescued and captured by the Japanese. Time after time, he would react to desperation with ingenuity; suffering with hope—all with resolve and humor. You can't help but be inspired after reading this very real story of the resilient nature in all of us.
8. A Gift from the Sea by Anne Morrow Lindbergh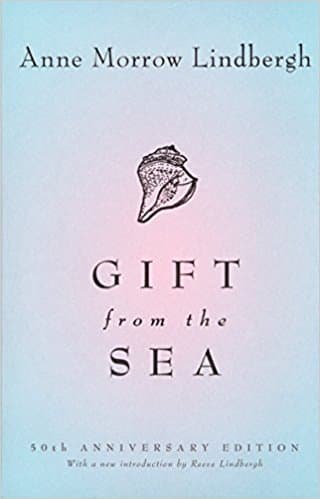 Anne Morrow Lindbergh, the wife of pioneer aviator Charles Lindbergh, shares her reflections on youth and age; love and marriage; peace, solitude and contentment in this elegant and lyrical tale she wrote during a brief vacation by the sea. Her reflections drew inspiration from the seashells on the shore and she casts a hard-biting view on how the modern world threatens to overwhelm us all. She also addresses how multiple commitments can rob you of precious time with your family. In capturing her own thoughts during a brief escape by the sea, her words can help you find space for reflection and creativity in your own life.
Enjoy this article? Share it with a friend
All featured products and deals are selected independently and objectively by the author. The Discoverer may receive a share of sales via affiliate links in content.
Discover the World's Best Destinations, with your free weekly travel guide sent straight to your inbox.
Welcome to The Discoverer!
We are so excited to fill your inbox with discoveries from around the world! You can expect your first edition to arrive on Monday. Until then, feel free to check out our previous editions.