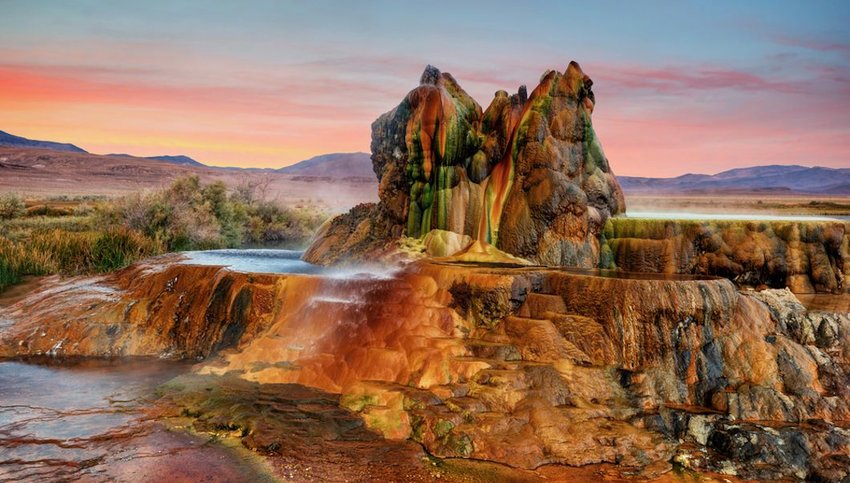 7 Unusual Destinations to Visit in the U.S.
Some travelers just aren't content with the normal, run-of-the-mill vacation destinations. White sand beaches and national parks are great, but sometimes you want something a little unusual to pique your sense of curiosity. If you're looking for a unique location for your next off-beat trip, these seven odd spots are for you.
Punalu'u Black Sand Beach, Hawaii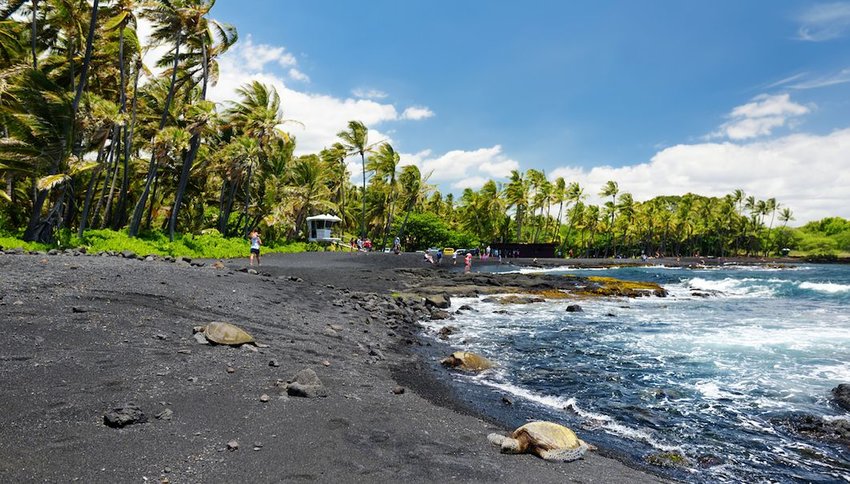 While everyone else is posting pictures of beautiful white sand stretching to meet the blue water, why not visit a black sand beach and take some edgier photos instead? Located on the Big Island of Hawaii, Punalu'u features a long stretch of pure black sand, which is created by lava flowing into the ocean. It's a great place to snap some out-of-the-box summer vacation photos while still getting a good dose of relaxation.
Winchester Mystery House, California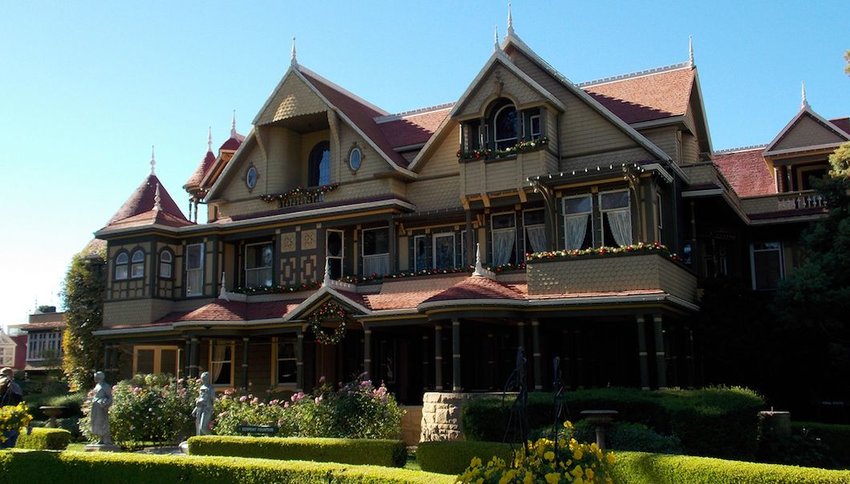 This eclectic, meandering house might give you a case of the heebie-jeebies. The Winchester Mansion in San Jose, California, purchased by Sarah Winchester in 1886, underwent renovations for 36 years. The house eventually had over 160 rooms, 10,000 windows, and 2,000 doors (some that led to 15-foot drops). Mrs. Winchester was said to be tormented by ghosts and allegedly slept in a different room every night to keep them at bay. The house is now so well-known that a movie titled simply Winchester about the home was released in 2018. You can tour the house for $20-$39.
Fly Geyser, Nevada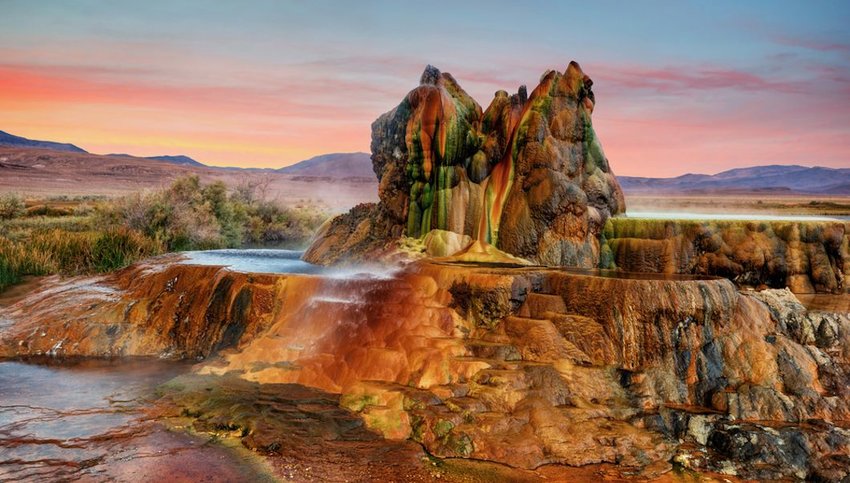 The Fly Geyser is a manmade geyser in Nevada that's one of the most colorful places in the U.S. A geothermic energy company drilled a test well and found geothermal boiling water that reached 200 degrees Fahrenheit. The well was re-sealed, but didn't hold — creating a geyser spewing water into the air. Fly Geyser has only continued to grow during the last several decades and the thermophilic algae on its exterior adds to its strange appearance. Though it's located on private property, three-hour guided walking tours of Fly Geyser and its surrounding environment are offered throughout the year on select days of the week.
Dog Park Bark Inn, Idaho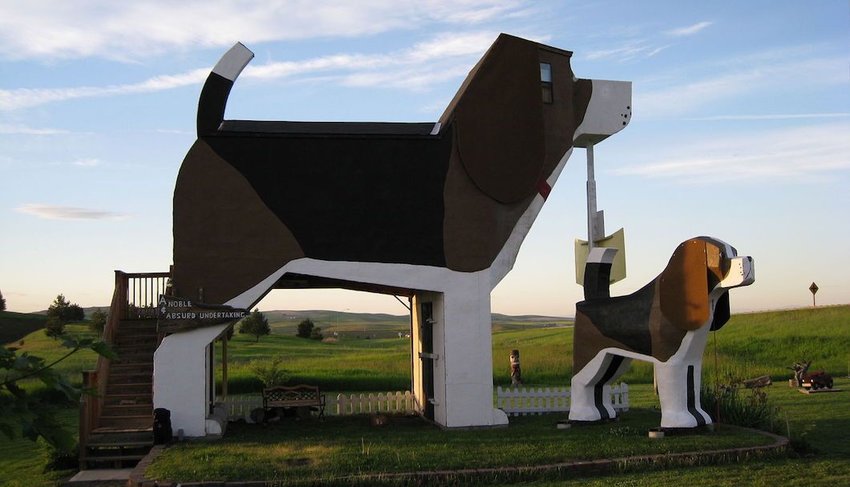 In Idaho, you can visit the World's Biggest Beagle — and also sleep there. The two-bedroom bed and breakfast is filled with furniture made by chainsaw artists and guests enter from the deck on the second story. The unique hotel features WiFi, a continental breakfast, air conditioning, and more. It's an odd place to spend the night, but is also lots of fun, especially for canine lovers.
Roosevelt Island Smallpox Hospital, New York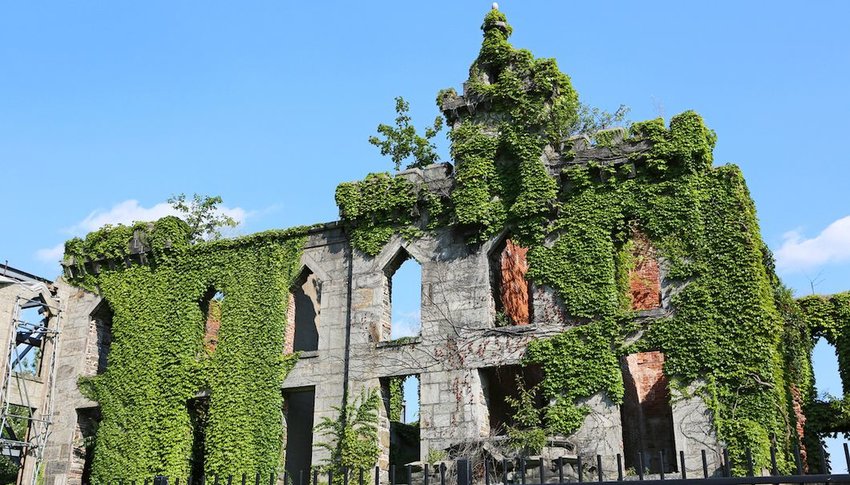 The smallpox vaccine wasn't discovered until 1796, and until its discovery, this disease killed thousands of people. Many cities built hospitals just for smallpox victims in order to quarantine them from other patients. In New York, Renwick Hospital on Roosevelt Island treated 7,000 patients a year in the late 1800s. The city abandoned the hospital in the 1950s, but it was then declared a city landmark in 1975. Although the hospital is not open for tours, you can still visit the ruins. To get there, take the ferry to Roosevelt Island and walk south along West Road to E Road.
Salton Sea, California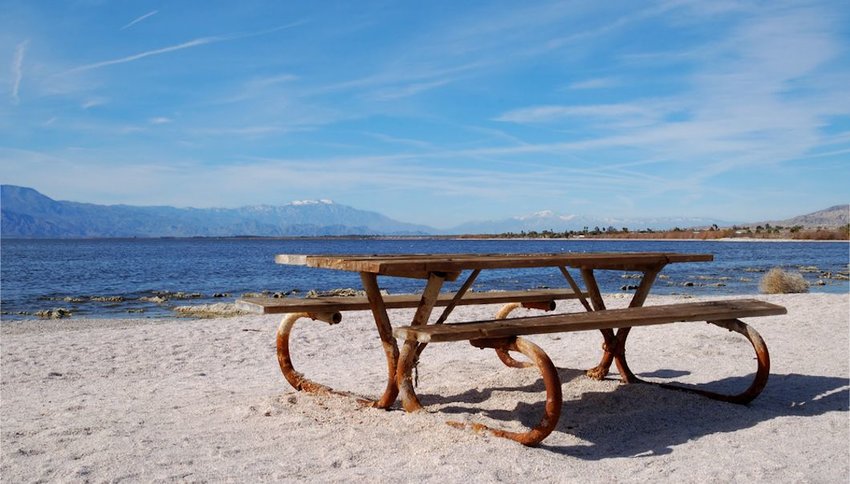 Once a thriving resort town in the 1950s and 1960s, today the Salton Sea is a barren wasteland, a collection of abandoned buildings and rusted remnants of civilization. The inland lake is found in the middle of the Colorado Desert, and while it was once a sunny paradise for frolicking families, pollution and economic woes turned it into a poisoned wasteland. With fish skeletons littering the beach, the area was abandoned. Today, Bombay Beach is home to around 250 residents, and visitors who trek here come for the apocalyptic photo opportunities, rather than glitzy resort life.  
Enjoy this article? Share it with a friend
All featured products and deals are selected independently and objectively by the author. The Discoverer may receive a share of sales via affiliate links in content.
Discover the World's Best Destinations, with your free weekly travel guide sent straight to your inbox.
Welcome to The Discoverer!
We are so excited to fill your inbox with discoveries from around the world! You can expect your first edition to arrive on Monday. Until then, feel free to check out our previous editions.