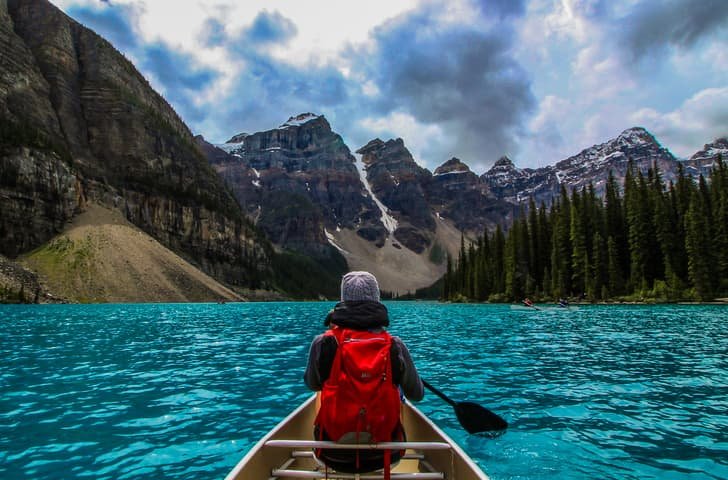 7 Travel Videos to Give You Wanderlust
Have you ever been browsing YouTube and happen to come across the most incredible travel video that makes you want to book a ticket literally anywhere? Well, thanks to social media, we're able to witness remarkable travel stories and videos from people who have dedicated their life to travel. We've put together a list of our top picks for videos that are guaranteed to give you enough wanderlust to last a lifetime, so brace yourselves!
Jay Alvarrez and Alexis Ren
Known as the king and queen of travel videos, Jay Alvarrez and Alexis Ren are first on our list. The duo became known as the ultimate travel couple as they documented their wild and extravagant lives traveling the world. Sadly, the couple has since split but their legacy lives on in their impeccable videos - like this one of their envy-worthy summer travels.
Louis Cole (FunForLouis)
Louis Cole wasn't originally a standard "travel vlogger" -- he found his audience on YouTube by filming himself eating every odd delicacy he could get his hands on. Years down the line and his channel has morphed into one of the most-followed travel vlogs on YouTube, inspiring his viewers to always "live the adventure".
Mr. Ben Brown
Though Mr. Brown doesn't consider himself strictly a travel vlogger, his "Visual Vibes" series has inspired the masses. The series showcases some seriously stunning travel cinematography that will leave you breathless. An expert storyteller, his vlogs are partly filmed from his perspective, giving you a first person experience of destinations like Botswana and Maldives. Whether skiing, motorbiking, or hiking, you'll feel like you're moving with him during his incredible journeys.
High On Life
This amazing travel vlog channel takes inspiring travel to a whole new level. In this epic travel montage, High On Life packs 3 years of travel into a 3-minute video. The narrator urges the viewer to remain present while traveling in order to really take in your surroundings and appreciate where you are. The visuals are eye candy and the message will make you want to book a flight instantly.
Hey Nadine
As the current reigning queen of travel on YouTube, Nadine Sykora has cracked the code on how to inspire her viewers. Her channel infuses her travel lifestyle with a creative flair of fashion, fun, food, and entertainment. She includes practical videos with advice on packing and itineraries, alongside some incredibly inspiring montages. The interesting combination of elements has you waiting every week on the edge of your seat to see what place she is discovering next.
FollowMeTo
Murad Osmann and Nataly Osmann captivated the world on Instagram with their #followmeto movement. Posting videos of them exploring incredible destinations while holding hands, they launched a thousand copy-cats, and for a while it became the go-to travel picture style. Their YouTube channel is no less inspiring, offering incredibly beautiful and artistic videos of their exploits around the world.
The Discoverer Launch Video
Just over a year ago, The Discoverer hit the ground running. And to introduce the world to our brand of inspiring discovery, we released our launch video! Since then, we've released more videos in our Discovery Series, highlighting incredible destinations around the world.
Enjoy this article? Share it with a friend
All featured products and deals are selected independently and objectively by the author. The Discoverer may receive a share of sales via affiliate links in content.
Discover the World's Best Destinations, with your free weekly travel guide sent straight to your inbox.
Welcome to The Discoverer!
We are so excited to fill your inbox with discoveries from around the world! You can expect your first edition to arrive on Monday. Until then, feel free to check out our previous editions.