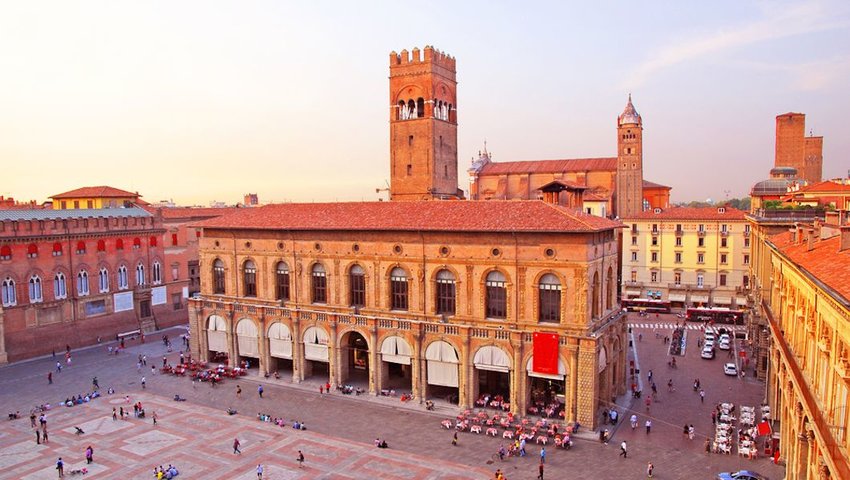 7 Delicious Culinary Cities in Europe
It's common knowledge that Paris and Florence are among Europe's great culinary cities. If a visit to either has given you the taste for an alternative foodie adventure — maybe somewhere that's not primarily associated with its cuisine — you'll love these seven delicious culinary cities in Europe that will inspire your appetite.
Krakow, Poland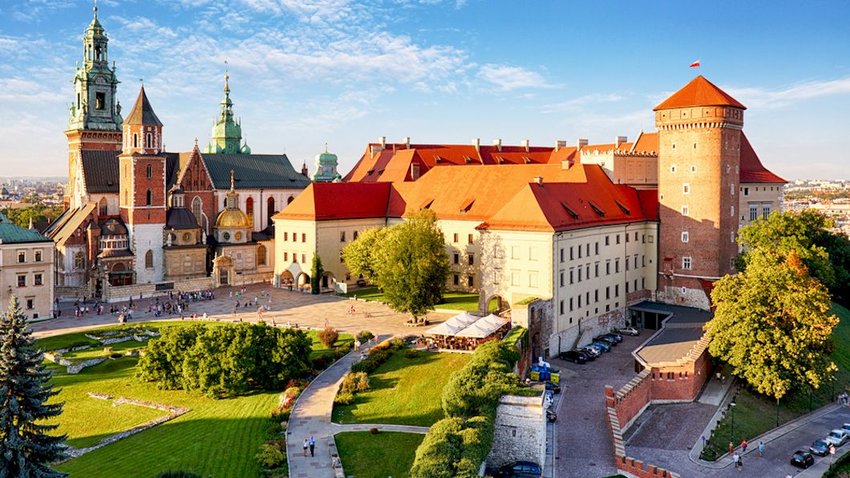 Meet the Polish pierogi. These little dumplings are served either boiled or fried and are made of unleavened dough with a range of fillings, from potatoes and cabbage to ground beef. Although you can order them all over Poland, the city of Krakow is one of the most characterful places to base yourself if you're hoping to try this delicious dish. The city is littered with pierogarnias or restaurants specializing in preparing pierogi, but you'll also find them at the Maly Rynek (Small Market Square) during Festiwal Pierogów, the annual dumpling festival that takes place in August. Krakow also shares the limelight at the Christmas Market that occupies Rynek Glówny with slow-cooked ham hocks and crispy fried potatoes.
London, England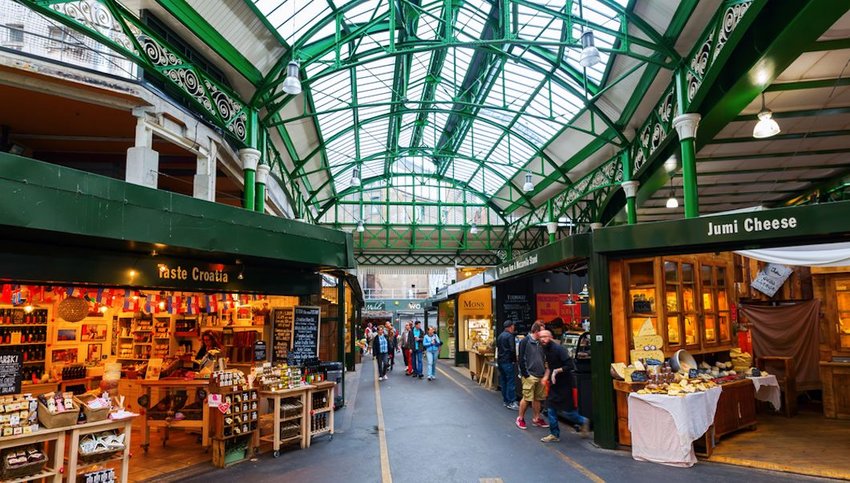 London's cosmopolitan nature brings people from across the world to live in its neighborhoods and open restaurants and cafés that remind them of home. But one of the city's great joys is its diverse array of markets. Best known for food is Borough Market near London Bridge on the south side of the River Thames. Crammed full of artisan producers selling everything from specialist breads to regional cheeses, it's easy to find the makings of a picnic to take to one of London's Royal parks. Don't miss Haward's oysters brought in each morning from nearby Mersea Island on the Essex coast. The family's been in the oyster business since 1792 and specializes in the cultivation of Colchester Native and Kelly Gigas oysters.
Lyon, France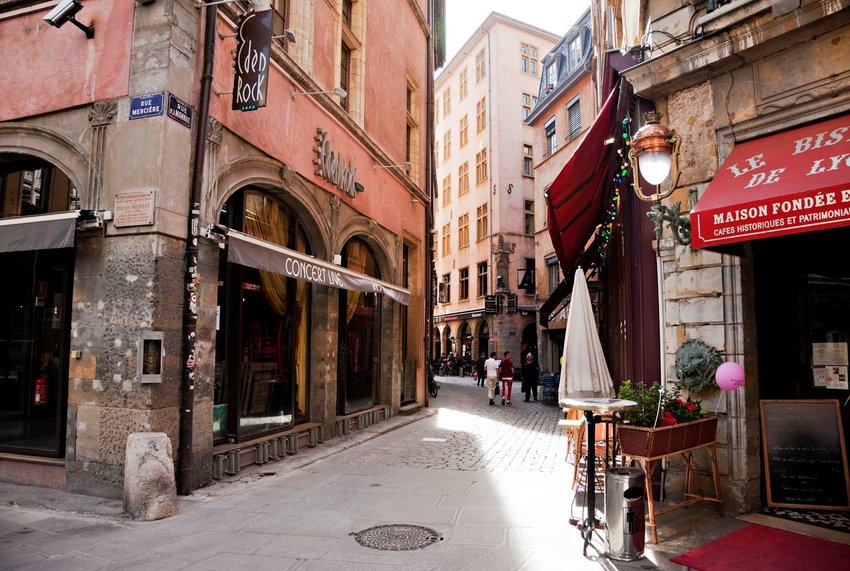 Foodies should take note of Lyon. The third-largest city in France has one of the highest concentrations of restaurants per capita in the country. It has long been dubbed France's "capital of gastronomy." Centered around mouth-watering roasted meat cuts and cooking with fat, Lyon is not the place to come if you seek haute cuisine. Instead, you're sure to find an authentic culinary experience in one of the city's traditional bouchons. Try quenelles, which is creamed fish shaped like an egg and poached, or Saucisson de Lyon, a hearty sausage made from minced beef and diced bacon.
San Sebastián, Spain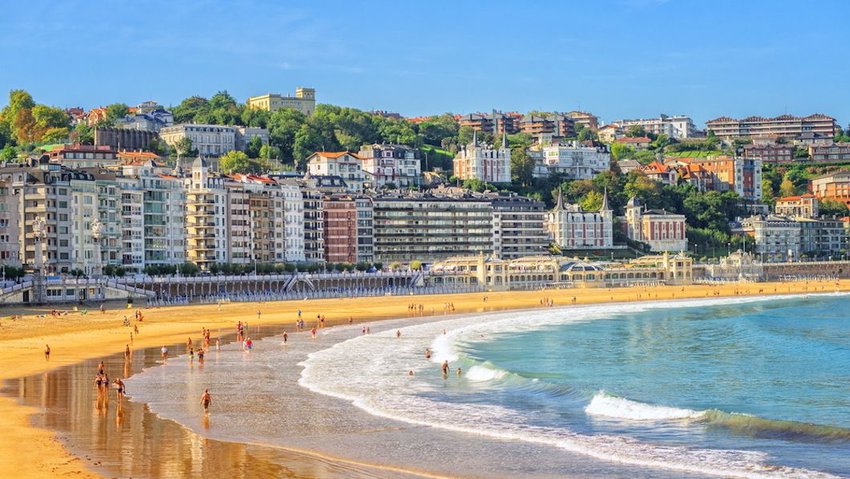 San Sebastián on Spain's northern coast thoroughly deserves its reputation as one of Europe's great foodie destinations. It boasts a trio of restaurants awarded the coveted three Michelin stars and eight restaurants with one or two stars. This is the place to try pinchos (don't let the Basques hear you call them tapas). Tender beef cheeks, salty anchovies on crusty bread, and shrimp oozing with garlic are bite-sized morsels guaranteed to have you coming back for more. Save room in your luggage as you're sure to be tempted by what's on sale at San Sebastián's colorful markets and gourmet food shops.
Copenhagen, Denmark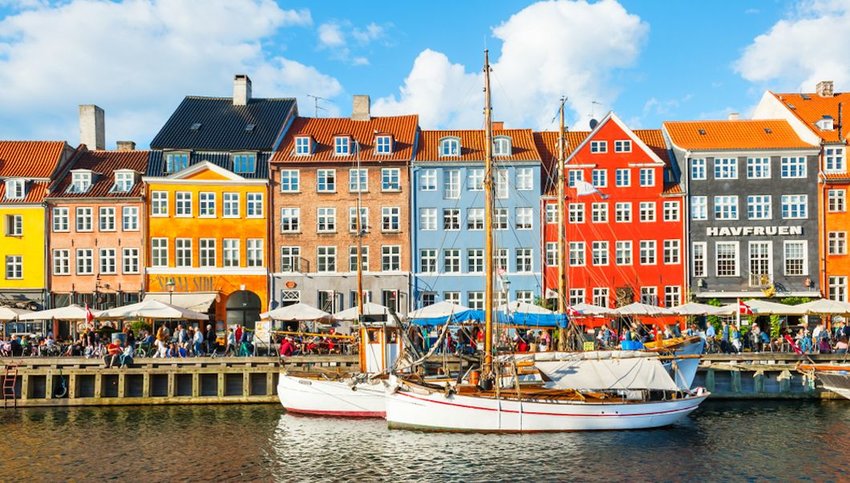 Copenhagen is the epicenter of the New Nordic Cuisine movement and is an irresistible choice for those craving a culinary experience in Europe. This ethos of serving fresh, local, and seasonal produce in inventive ways has been a hit since its inception in 2004. Noma, the world's second-best restaurant, has reopened and is as innovative and influential as it ever was. But you don't need to dine on a Michelin-star budget to enjoy good Danish fare. Make a booking at historic Schønnemann, which first served herring and beer to hungry diners in 1877. These days, it's in a class of its own when it comes to smørrebrød, the typical rye bread open sandwich topped with meat or fish.
Istanbul, Turkey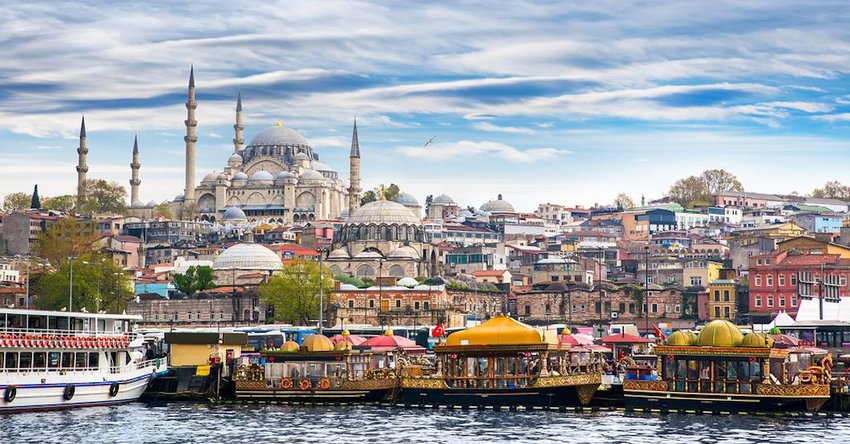 Istanbul straddles the border of Europe and Asia, so if you're looking to add an eastern influence to your European culinary break, then this is the place to go. Fishing rods line the Galata Bridge. The weathered, lined faces of those who watch over them are a giveaway that this is the day job and not a part-time hobby. The impeccable seafood is reason alone to make the journey. Istanbul's also known for its sweet treats. As well as the obligatory Turkish Delight, seek out a sticky piece of baklava, which has been popular since Ottoman times. Layers of filo pastry dripping with honey are sandwiched with a generous layer of chopped green pistachios, making this dessert a feast for the eyes as well as your tastebuds.
Bologna, Italy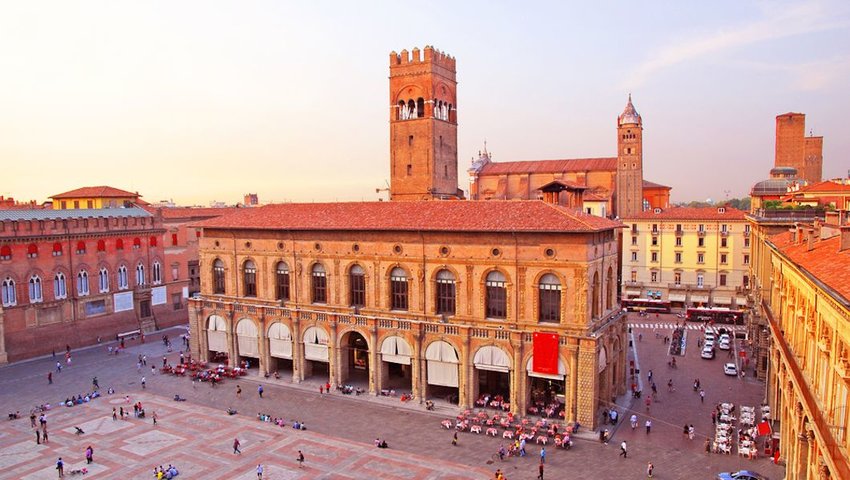 When a city's nickname is La Grassa, which translates to "The Fat One," you know you're onto a good thing when it comes to its food scene. Bologna gave its name to spaghetti bolognese, but if you plan to visit, you'll be laughed out of town if you try to order it. Instead, ask for tagliatelle al ragù, the city's signature dish. Check out the delis surrounding the Quadrilatero, a market district where the street names are often a clue as to what was originally sold there ⁠— for instance, frogs along the Vicolo Ranocchi. One of the best ways to sample some of Bologna's culinary treats is to indulge in the passeggiata, Italy's evening stroll, and finish up in one of the many downtown bars where you can sample the city's answer to tapas accompanied by an Aperol Spritz, a citrusy Italian cocktail.
Enjoy this article? Share it with a friend
All featured products and deals are selected independently and objectively by the author. The Discoverer may receive a share of sales via affiliate links in content.
Discover the World's Best Destinations, with your free weekly travel guide sent straight to your inbox.
Welcome to The Discoverer!
We are so excited to fill your inbox with discoveries from around the world! You can expect your first edition to arrive on Monday. Until then, feel free to check out our previous editions.