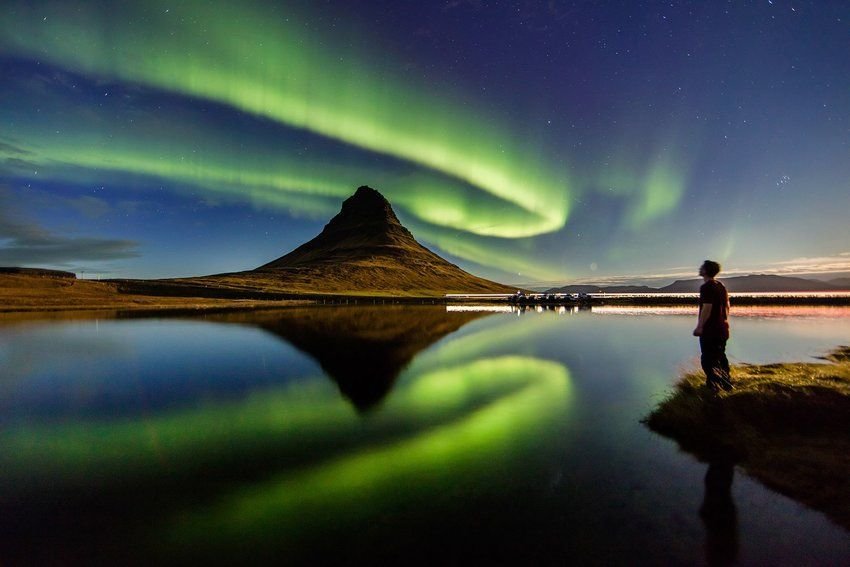 7 Reasons to Visit Iceland in the Fall
Iceland's a beautiful place — no doubt about it. But word's been out for some years now and the country's attractions are no longer a secret. As more and more travelers discover its charming people and breathtaking landscapes, peak season has become synonymous with traffic, high prices, and a hint of irritability on the part of the locals when visitors aren't quite as respectful to the countryside as they should be. All of this makes traveling later in the year a sound proposition. Here are seven reasons to visit Iceland in the fall instead.
Crowds Have Thinned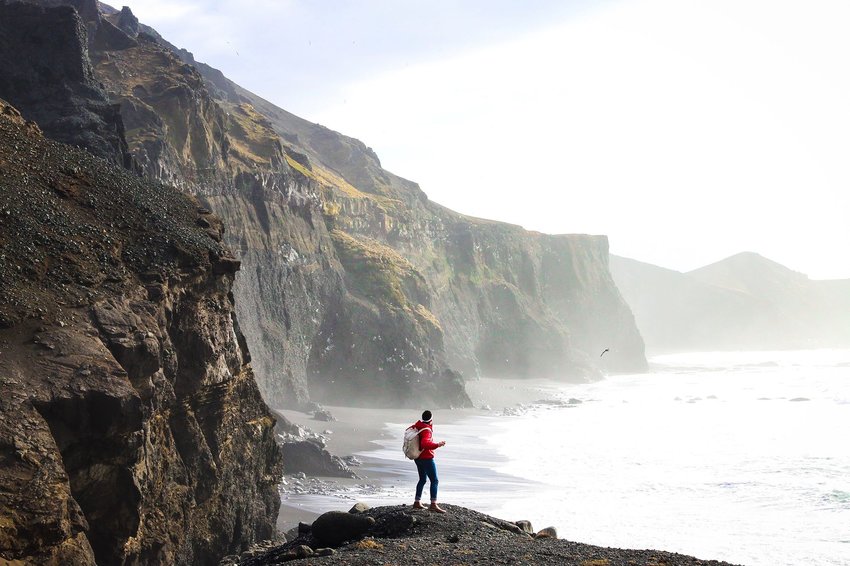 Summer in Iceland means one thing — lots of people. If you're planning a trip that encompasses the capital Reykjavik plus the must-sees sights along the Golden Circle and the glaciers of Jökulsárlón, you'll be glad you waited until after the Europeans have gone back to work or school. Most foreign visitors to Iceland come during the summer months, but winter is a close second for tourism. Traveling in autumn makes sense if you don't want to jostle for a position every time you'd like to photograph one of the spectacular sights that Iceland has to offer.
Similar Weather to Summer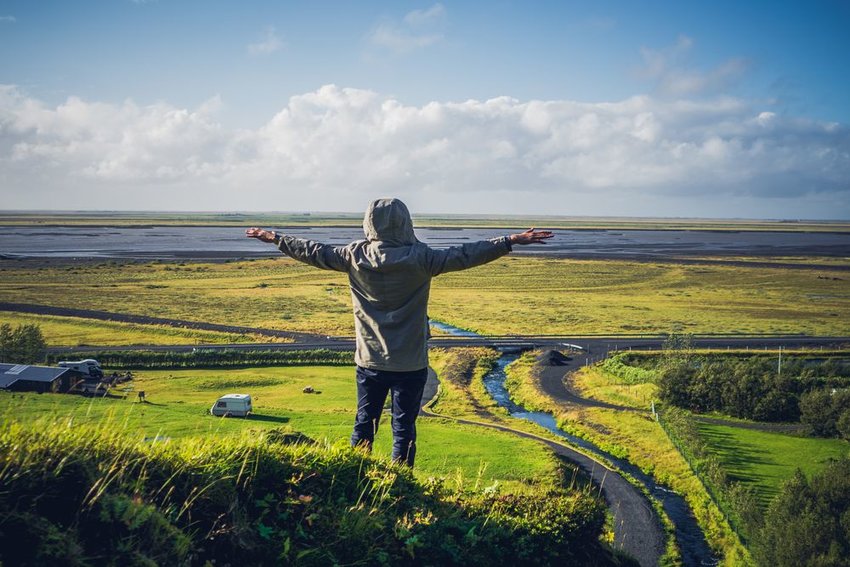 Let's face it. No one comes to Iceland for the weather. Even in summer the temperatures would be described as mild rather than warm. There's a slightly less chance of rainfall, but no sane traveler is going to arrive without a windproof jacket and some kind of fleece. There's not much to be gained by visiting in August rather than September — the weather remains pretty similar. Pack for all kinds of weather and remember, in early fall, the days are still relatively long by international standards, which maximizes the potential for sightseeing.
Better Value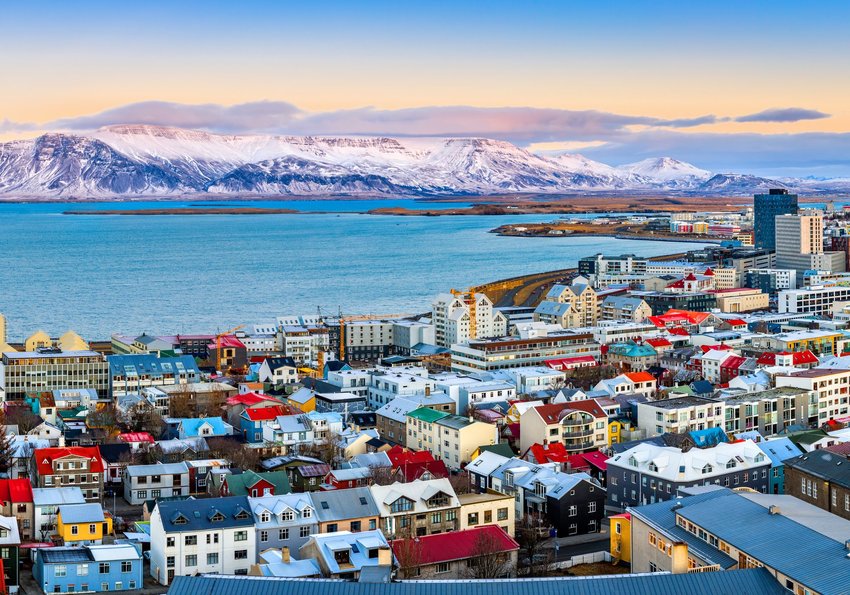 Nothing much about Iceland is cheap, so waiting until after peak summer season is a savvy decision. Flights are in less demand, meaning you can pick up a deal whether you're traveling from North America or Europe. Accommodation options are also more plentiful — meaning you won't have to book far in advance to get an affordable hotel. Car rental agencies will also have more vehicles available, so you're less likely to have to upgrade if what you're after has already sold out.
Good Driving Conditions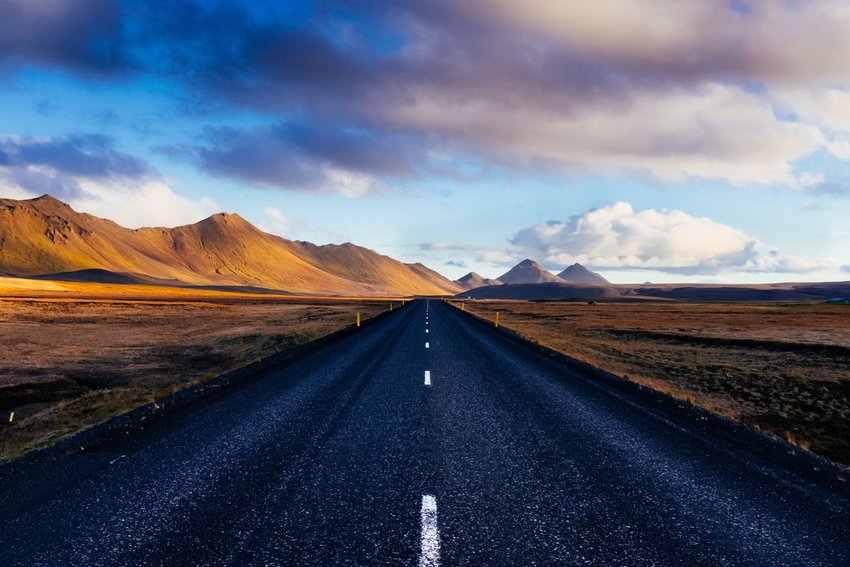 In the fall, there's a good chance that driving conditions will still be pretty good before the winter ice and snow sets in. That's especially the case for travelers timing their visit for early fall rather than later in the season. You're unlikely to have to drive in wintery weather (though that can't be ruled out completely even in summer). And you might still be able to access the mountainous roads of the interior should you wish.
Spectacular Fall Colors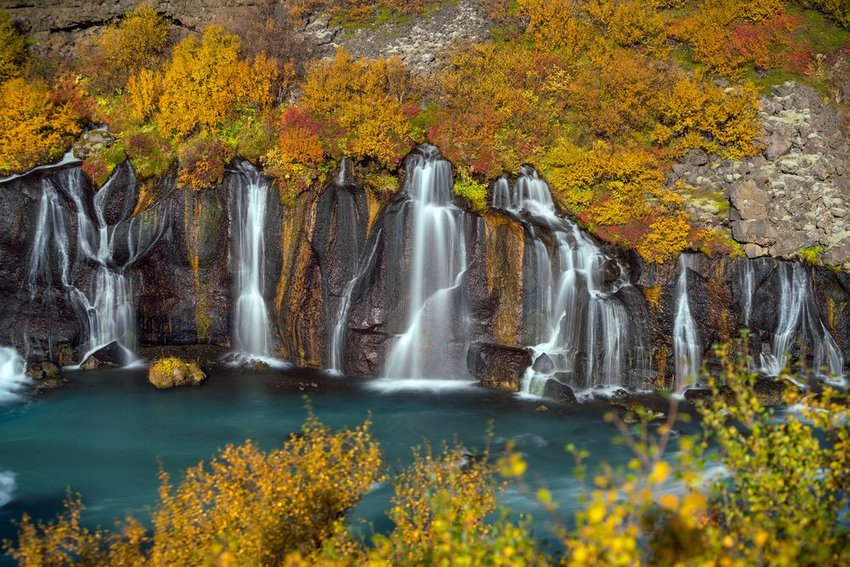 You'll probably associate Iceland with rugged lava fields and open fields. Though such views exist, there are more trees than you might expect. Much of the fall color change shows in the mosses, shrubs, and grasses that are more prevalent. Autumn brings gorgeous shades of gold, orange, and crimson to the countryside and it's a sight worth traveling for. However, you need to remember that due to the colder climate, fall comes earlier than it might at home. Step off the plane in mid-November and you're a couple of months too late for the best displays.
The Northern Lights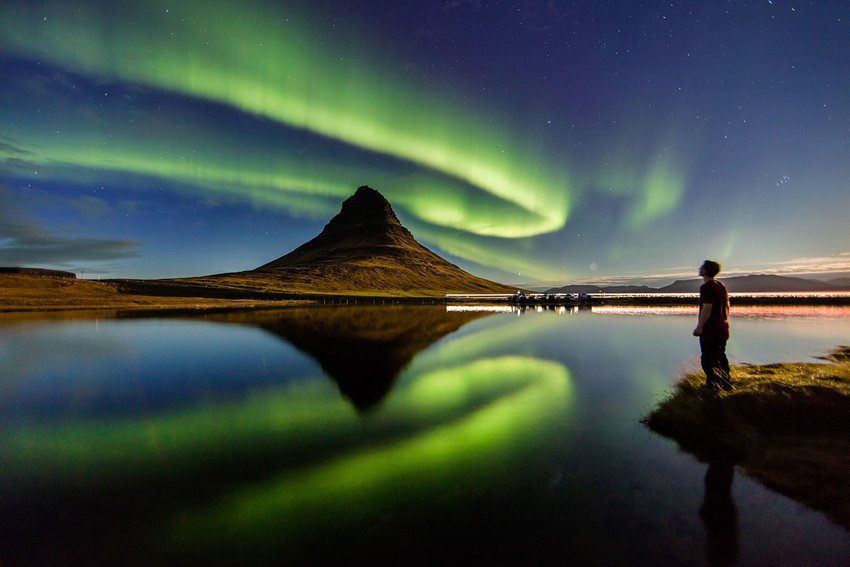 If you're keen to see the Aurora Borealis, then you might be thinking that winter's the only season worth the trip. Think again. The season to see the northern lights in Iceland runs from late August to April and typically hits peak activity around the time of the March and September equinoxes. Regardless of the season, assuming you get clear skies and high levels of activity, the lights are most commonly spotted between 9.30 p.m. and 1 a.m, so winter nights allow more hours of darkness and greater chances to see them. Travel in fall and you won't get quite so cold standing around waiting for them to make an appearance either.
The Sheep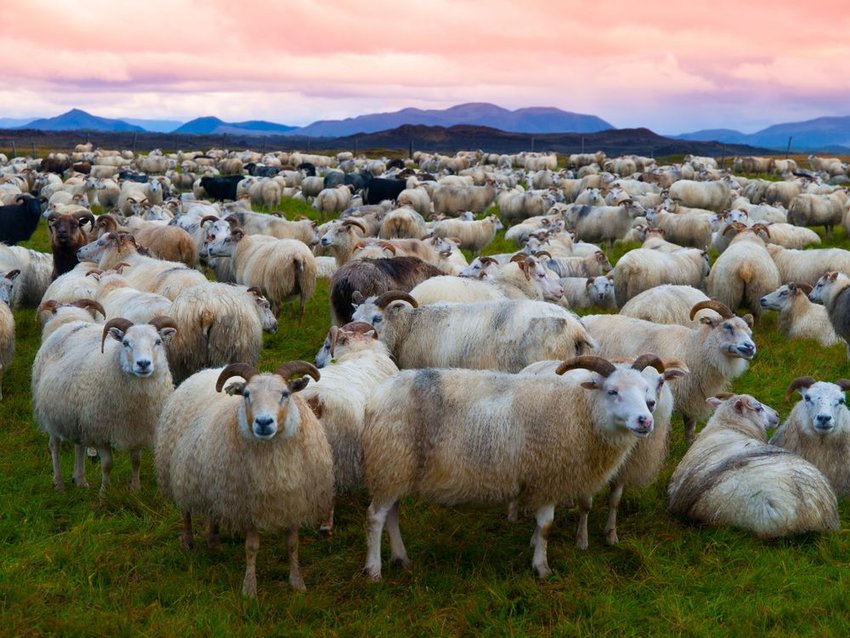 Many mountainous parts of the world traditionally practice transhumance, a seasonal movement when livestock are taken up to higher pastures in summer and brought down to lower ground when the temperatures start to drop. In Iceland, that tradition is called réttir. You'll usually witness farmers bringing their sheep down in the first half of September and it's a glorious sight. The animals are penned into enclosures known as sheepcotes and if someone else has brought sheep down that don't belong to them, that's where the farmer will claim his own animals. Help out and you might just be offered a shot of Brennivín, a kind of Icelandic schnapps, to say thank you.
Enjoy this article? Share it with a friend
All featured products and deals are selected independently and objectively by the author. The Discoverer may receive a share of sales via affiliate links in content.
Discover the World's Best Destinations, with your free weekly travel guide sent straight to your inbox.
Welcome to The Discoverer!
We are so excited to fill your inbox with discoveries from around the world! You can expect your first edition to arrive on Monday. Until then, feel free to check out our previous editions.