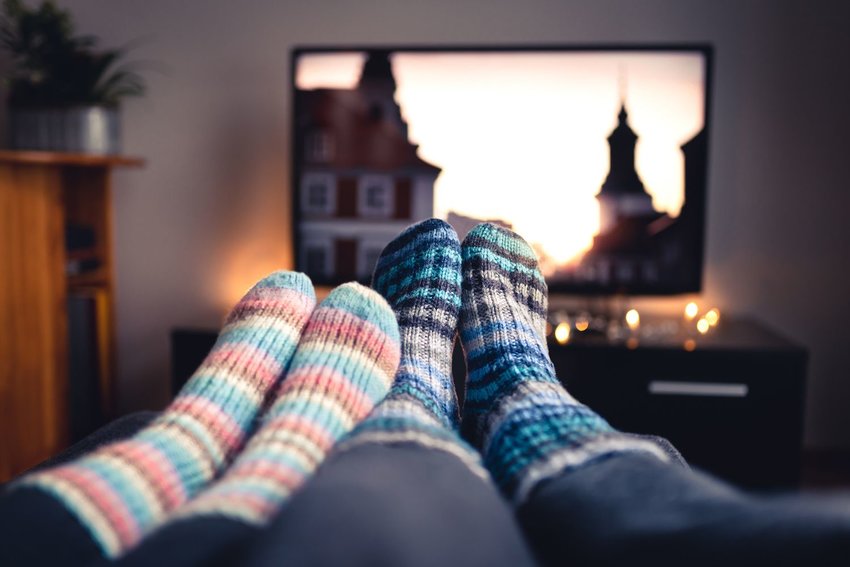 7 Travel Movies to Watch Your Way Around the World
Perhaps more than any other artistic medium, movies have the ability to make you feel as though we are a living part of the story. So if you are looking to trigger your wanderlust through film then you are in the right place. The following movies encapsulate the joys and realities of travel with both heartwarming and heart-wrenching stories shot in stunning locations around the world. And all are available online for you to enjoy from the comfort of your own home.
Dennis Hopper and Peter Fonda embark on motorcycle trip from Mexico to LA and New Orleans in this hedonistic classic. Released the same year as the Woodstock festival, the movie perfectly captures the rise of the 1960s counterculture and hippy scene. Setting off from LA with the proceeds of a drug deal, the protagonists are happy to indulge in anything they can get their hands on and influence everyone they cross. While it doesn't end well for the bikers, they cruise through some spectacular locations in Arizona, California and Louisiana. Songs by Jimi Hendrix and Steppenwolf provide the perfect soundtrack.
Watch it here: Amazon, iTunes, Netflix
Whether you are an avid surfer or simply someone that loves to kick back on beautiful beaches, Bruce Brown's epic will inspire a yearning to travel. At the height of Beach Boys mania, Brown takes his camera on a round-the-world adventure with Californian surfers Robert August and Mike Hynson. Visiting beach towns in Africa, Australia, New Zealand, Tahiti and Hawaii, they chase the sun, surf, drink, and live the blissed-out Cali lifestyle. Brown's cinematography changed the way surfing was viewed, and the film is now considered a pioneer of the surf-and-travel movement.
There's a romance to train travel, and getting around India by train is arguably the best way to see the country. That's exactly what three quirky siblings, played by Adrien Brody, Jason Schwartzman and Owen Wilson, do in Wes Anderson's take on the family road trip. While the movie focuses on the brothers's attempt to rekindle their relationships, it is set against a stunning backdrop of the desert vistas and hilly landscapes of Rajasthan. Visits to temples, encounters with humble villagers, and conversations with fellow train travelers offer an authentic insight into life in India.
Watch it here: Amazon, Hulu, iTunes
Based on the real-life story of college graduate Christopher McCandless (aka Alexander Supertramp), this is a bona fide get-up-and-go tale. After donating his entire savings to charity, McCandless walked and hitchhiked his way to Alaska while seeking a vagabond lifestyle, foraging and sleeping in the wilderness. Scenes shot in mesmerizingly beautiful places, such as Lake Mead, Lake Tahoe and Alaska's Denali National Park, make the nomadic life seem an attractive one. He even found time to run with wild horses and kayak down the Colorado River. It all looks good until--spoiler alert--things take a turn for the worse.
The Camino de Santiago is a rite of passage for pilgrims and backpackers alike. In this fictional drama, Martin Sheen brings its spiritual reverence to light by following the footsteps taken by his recently deceased son. Sensational footage of mountainous landscapes, green valleys, pretty villages and country roads will make you want to lace up your boots and get walking. Along the way, Sheen joins up with colorful characters such as a sensitive Irish travel writer and a bitter Canadian divorcee. Those with firsthand experience of the trail can appreciate how accurate these character portrayals are.
Crossing the Australian Outback accompanied by four feral camels and a dog might not be at the top of your travel bucket list, but it's what Robyn Davidson did in 1977. Adapted from Davidson's namesake book, this is a captivating story of courage, craziness and resilience. Davidson walked 17,000 miles from Alice Springs to Australia's west coast and the film showcases the stark beauty of the Outback landscapes. Images of Uluru (Ayers Rock), the Flinders Rangers and Coffin Bay will have you pining to experience this desolate wilderness.
Before he was turning out hits like Gravity and Roma, Alfonso Cuarón presented this coming-of-age road trip that sees two friends go in search of a fabled Mexican beach with an older woman. On they way they face the challenges of friendship, sex and drug use, and learn a thing or two about each other. Behind the compelling story is a backdrop of Mexico's intriguing cultural and political landscape of the late 1990s. The three cruise through the gorgeous countryside of Oaxaca, and catch glimpses of the prevailing poverty that is usually overlooked in other screen representations of the state.
Photo: Tero Vesalainen/ShutterStock
Enjoy this article? Share it with a friend
All featured products and deals are selected independently and objectively by the author. The Discoverer may receive a share of sales via affiliate links in content.
Discover the World's Best Destinations, with your free weekly travel guide sent straight to your inbox.
Welcome to The Discoverer!
We are so excited to fill your inbox with discoveries from around the world! You can expect your first edition to arrive on Monday. Until then, feel free to check out our previous editions.