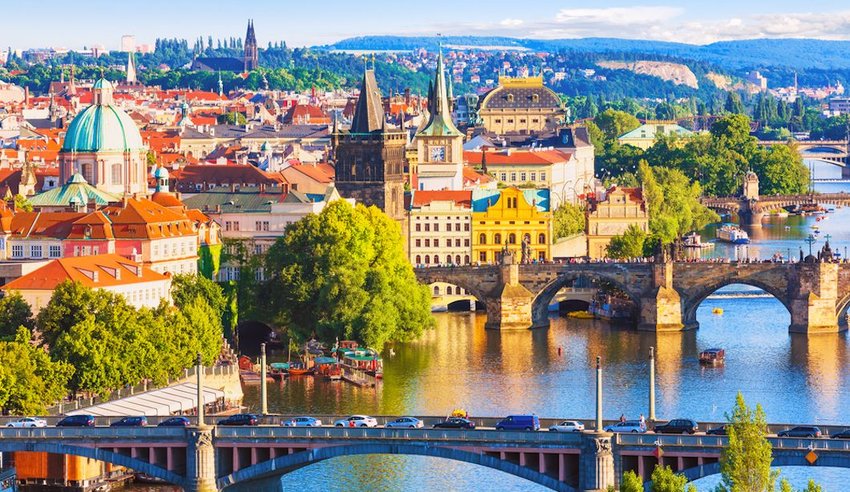 7 Best Travel Destinations for Americans
Let's face it—there's no cure for the travel bug except to just keep traveling. Even when we've depleted our savings in exchange for hotel stays, delectable local meals and tacky souvenirs from abroad, we feel the urge to keep going. Thankfully, satisfying a case of wanderlust doesn't have to leave the wallet significantly lighter, if you know where to go. If you call the United States home, here are some top destinations where you'll get your American dollar's worth.
Vietnam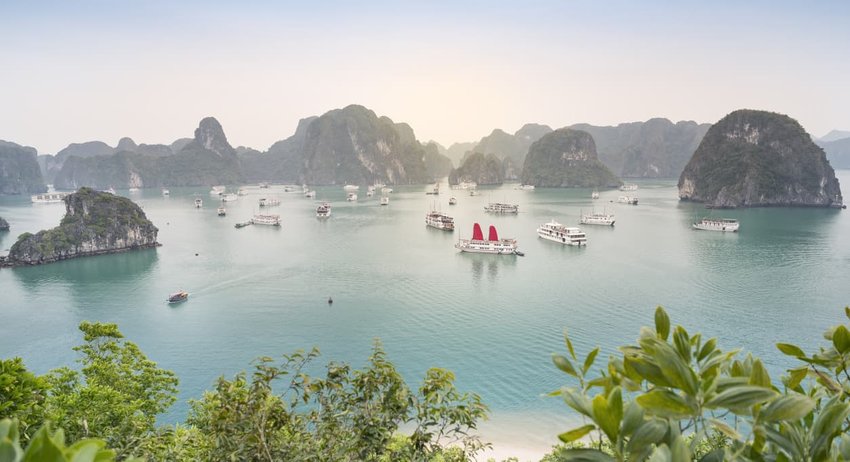 Vietnam has emerged in recent years as the destination for international travelers. Famed for its emerald green rice paddies, sugar white beaches and terraced pagodas. A land of cultural and geographic diversity, you'll discover stark differences in cuisine, language and landscape as you travel from north to south.
Trek through the hill-tribe villages of Sapa, Vietnam's lush north that hugs the southern Chinese border. Then kayak among thousands of limestone islets in Ha Long Bay. Soak in the rich history of Vietnam's past emperors in Hue, and perfect your tan on the powdery soft beaches of Danang and Nha Trang in South Central Vietnam. As you enter the south, witness the local way of life on the mighty Mekong Delta and delve into the tragic history of war-torn victims in Ho Chi Minh, a city that's perpetually on the rise. The best part is that traveling comfortably through Vietnam will only require a budget of $60-80 per day, and you can really make that budget stretch.
From Hanoi in the north to Ho Chi Minh city in the south, this nation proudly embraces its complex history by preserving its elegant French and Chinese influenced architecture, as demonstrated in the Hanoi Opera House and the Notre Dame Cathedral Basilica in Ho Chi Minh City. Vietnam's ties with the French are reflected in the staple items of their cuisine, with baguettes and omelets as regular breakfast items. A warm street bánh mì, the ever-popular sub layered with meats and pickled radishes, will set you back a mere $1.5 here.
Nepal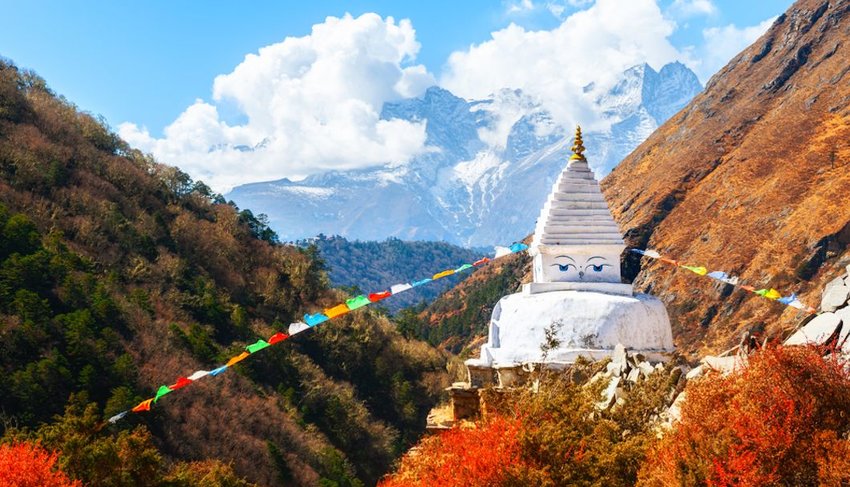 Dotted by Hindu temples, Buddhist monasteries and enveloped by backstreets of hidden shrines, the ancient city squares of Kathmandu, Bhaktapur and Patan pay homage to the nation's two dominant religions. Though the backpacker favorites of Kathmandu's Thamel Square and mountainside town of Pokhara will have you surrounded by Western-style pizzerias, vibrant bars and trekking shops, the Nepali countryside remains attached to tradition, practicing a slower pace of life.
Trekkers head to the nation's epic mountain ranges for days of cozy teahouse stays and sublime mountain scenery. Outdoor adventurers base themselves in Pokhara for camping, rafting and paragliding over Phewa Tal, an experience that boasts some of Nepal's most dramatic landscape. Journey deep into the valley of Chitwan in Nepal's south, and embark on a jungle walk for rare sightings of tigers and rhinos, and observe exotic bird species in the wild. Connect with your spiritual self on a visit to the birthplace of Buddha in Lumbini, a culturally rich journey that will leave you feeling enlightened. In between, fill your belly with hearty plates of dhal bhat, Nepal's staple of lentils and rice, and plates of momo, a meat-filled dumpling for a mere $0.75 per serving.
Depending on what activities you'd like to experience while in Nepal, your budget will get you far — literally. Trekkers who plan on hiring private guides might find themselves spending a little more, but if you're comfortable in a group trip you'll be able to save big and experience all the wonders of Nepal.
Hungary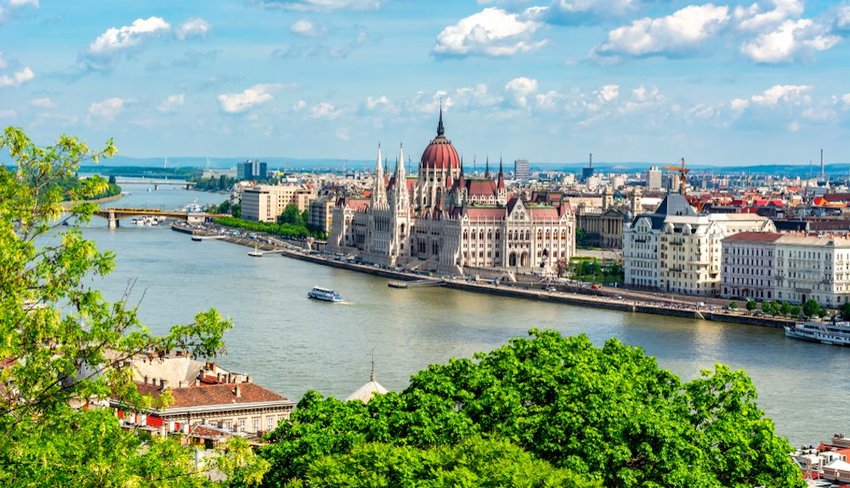 This eastern-European nation's awe-inspiring architecture, 300-odd spectacular thermal baths, and raucous nightlife are a testament to Hungary's historical appeal and vibrant culture. Nestled along the Danube, the charming capital of Budapest is riddled with Roman ruins, art nouveau churches, Gothic style cathedrals and original Turkish bathhouses, providing ample opportunity for architecture lovers to explore without breaking the bank as they would in bigger tourist centers like Rome or Dubrovnik. Come sundown, partygoers head to the city's fabled ruin bars for a chance to experience Hungary's pulsing nightlife in once-derelict buildings.
Venture beyond the nation's cultural epicenter to reveal the alpine-hill-ringed Pécs, its mild climate responsible for the rich reds of this wine growing region. Indulge in pleasant walks along forested trails and charming cobbled streets of Sopron, passing by a myriad of medieval and Baroque buildings in this culture-rich town that straddles the Austrian border.
Feel free to indulge while you're here. Budapest is one of the cheapest cities for alcohol, and a glass of nice wine with dinner won't cost more than $3.
South Korea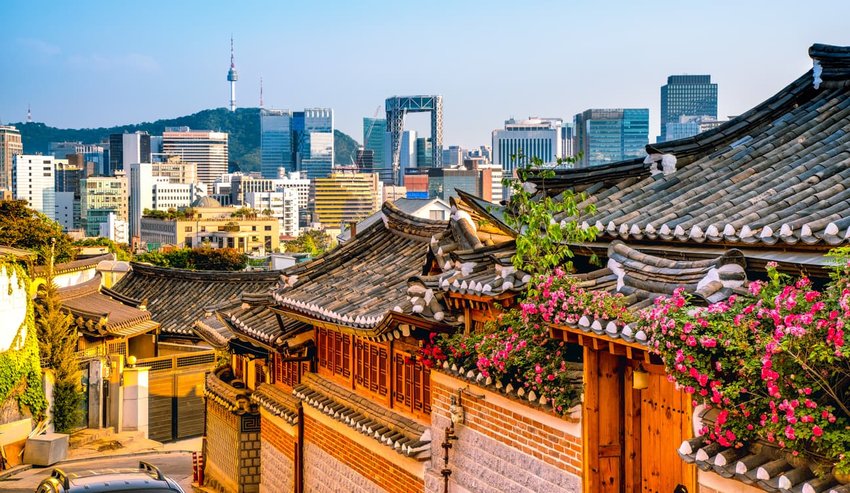 With destinations like the increasingly glitzy capital of Seoul, and the seaside resort-lined island of Jeju, fondly nicknamed Korea's Hawaii, the nation deserves more hype on the international travel circuit. Technology and fashion-forward Seoul is a powerhouse, one of Asia's most dynamic and powerful economies. Yet beyond the steel and metal clad skyscrapers lies a city interwoven with historic palaces and temples, and a city that's proud of its time-honored traditions and customs. The eye-searingly neon lit streets of Seoul offer around-the-clock shopping opportunities and non-stop karaoke fun at noraebangs, a nightly affair that often lasts until the early mornings. Then soak and sweat it out at a jjimjilbang, a steaming sauna and spa, before taking to the streets for a taste of spicy foods and an afternoon snack of honey fried chicken and side of domestic Cass beer. The best news is that this mouthwatering street food is crazy inexpensive, allowing you to fill your stomach for $3. Be warned of the bars, though, as the alcohol can add up in the city.
Trade modern architecture for impossibly green terraced rice paddies and quaint fishing villages on the rustic countryside, a side of Korea that's rarely explored by foreigners. Holidaymakers head south to Jeju Island, where beachfront resorts offer sublime relaxation, and leisurely strolls along the Olle Trail network reward you with views of the island's rugged coastline. Active vacationers conquer misty Mount Hallasan, Korea's highest mountain, and witness fiery sun rises above the volcanic crater of Seongsan Ilchul-bong.
For a posh city, Seoul might inspire you to spend a little more to truly enjoy your vacation. But sticking to street food in the city and heading to the countryside will help you maximize your budget.
Czech Republic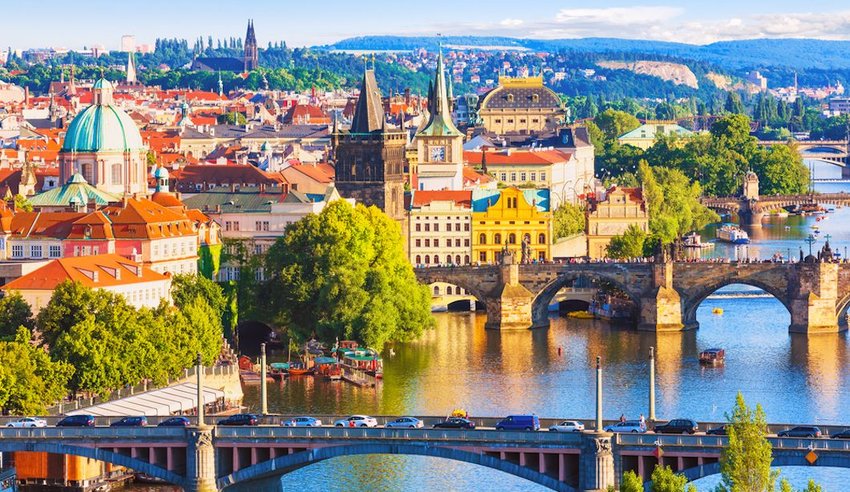 Since the fall of Communism in 1989, this tiny nation in the center of Europe has steadily risen to become one of the continent's most popular destinations. Few who travel to the Czech Republic venture outside the fairytale-esque capital of Prague, a city soaked in a millennium's worth of history. A city tour will reveal a kaleidoscope of classic Baroque, whimsical art nouveau, and stunning gothic style facades, beckoning urban explorers to linger just a little longer. The best part is most of Prague's tourist attractions, like the John Lennon Wall and the 14th-century Charles Bride, are completely free! The graceful spires that tower above the city, and a smorgasbord of elegant palaces and stately Baroque mansions all reveal a historic chapter of the Czech Republic's role in the Austrian Hungarian empire, and you can see it all without paying any admission fees.
Be warned though: If you stick in popular Prague, your expenses are going to rise. This growing tourist attraction is quickly racking up its prices, but getting out of the city will let you comfortably stretch your budget and experience an oft-unexplored side of the country.
Venture south in Bohemia to the picturesque red-roofed town of Cesky Krumlov, a destination crowned a UNESCO World Heritage Site since 1992. With its network of winding alleyways overrun by eager day trippers from Prague, the only way to experience Cesky Krumlov at its most serene is by staying overnight, when talented street musicians invite bystanders for a sing-along or a dance or two. Though the Czech Republic has put itself on the map for some of the world's finest beers, and the best part is their brews are insanely cheap! At a non-tourist bar you can grab a pint for around $1.50.  The nation is also home to some delicate wines in the Moravia region, and travelers to this part of the Czech Republic will be rewarded with views of sloping vineyards and sips of flavorful wine.
Morocco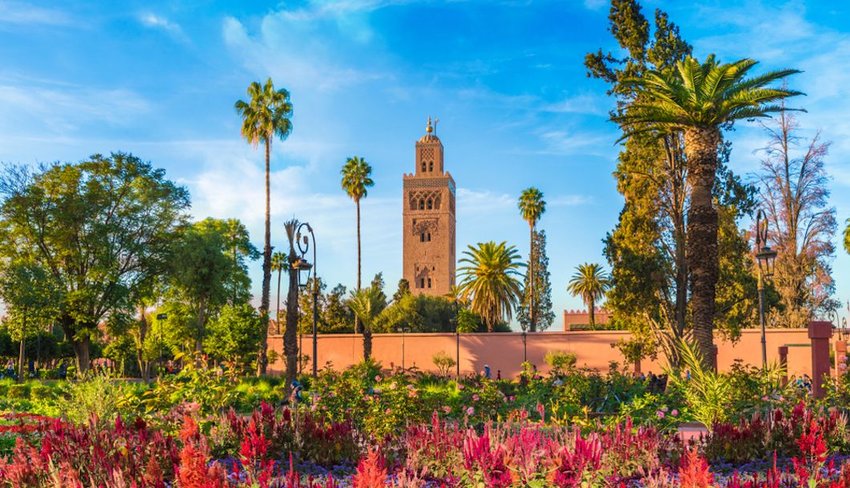 A dizzying whirlwind of sights and sounds, the gateway to Africa is home to some of the continent's most tantalizing destinations. Deeply rooted in tradition yet slowly embracing modernization, Rabat and Casablanca offer travelers a cosmopolitan experience, while the ancient Arab cities of Fez and Marrakech will transport you back to medieval times. Peruse the tiny stalls of richly-colored and intricately-patterned rugs in the labyrinth of alleyways of Morocco's souks, their traditional marketplaces, and lose yourself in the ancient medinas protected by its towering city walls. Then in the evenings, engage in a lively session of storytelling with the locals at the open air market of Djemaa el-Fna in Marrakech, which is always a carnival like affair with snake charmers, musical troupes and curious monkeys.
Discover the blue town of Chefchaouen, covered in delicate shades of blue by Jewish refugees in the 1930s to symbolize heaven. With a stunning physical makeup of majestic mountain ranges like the High Atlas and the Rif, and the sweeping Sahara desert among ancient cities, Morocco offers abundant opportunities to trek, explore the desert by camel and spend an evening under the stars with the Berber, and engage in the nation's favorite pastime of people watching in the company of mint tea. To complete your wholly spellbinding Aladdin-esque experience in Morocco, rest your head at trendy boutique riads for as little as $5 per night.
Guatemala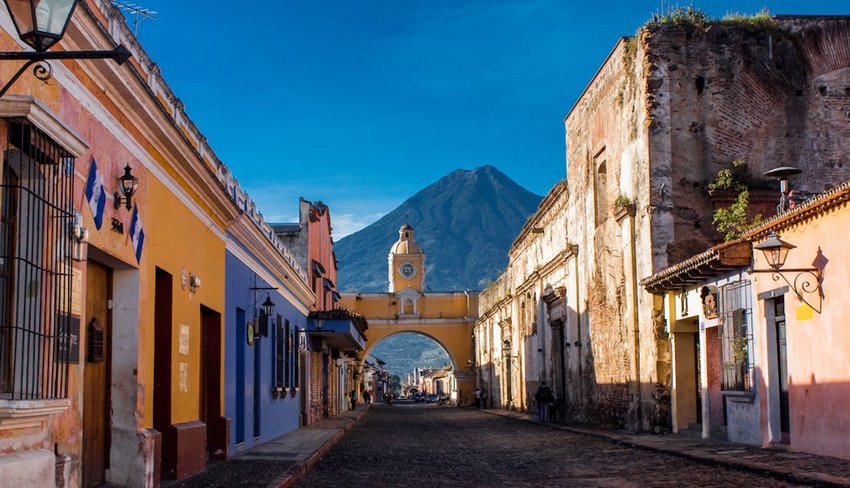 A geological treasure trove, Guatemala has rightfully captured the hearts of travelers for centuries. Antigua remains the number one must-see destination in this diverse Central American nation, its Spanish colonial influences still evident in its church ruins and public buildings. The hum of activity at the spirited plazas and lively outdoor marketplaces make this a vibrant destination on the circuit.
For a taste of pure Maya life, head to the indigenous communities of the Guatemalan highlands, where traditions and rituals continue to thrive in the birthplace of the ancient civilization. Active souls base themselves along Lago de Atitlán, rich in natural beauty and the heart of outdoor adventure. Save money on food and accommodations so you can pack your agenda with thrill-seeking activities like paragliding over volcanic craters, zipping across treetops, and trekking through dense jungles. Then explore the miles of caves and go spelunking in Verapaces. Revel languidly in the masterpieces of Mother Nature by lazing about in a hammock, and marvel at the dramatic backdrop of fertile hills and craggy volcanic peaks.
Enjoy this article? Share it with a friend
All featured products and deals are selected independently and objectively by the author. The Discoverer may receive a share of sales via affiliate links in content.
Discover the World's Best Destinations, with your free weekly travel guide sent straight to your inbox.
Welcome to The Discoverer!
We are so excited to fill your inbox with discoveries from around the world! You can expect your first edition to arrive on Monday. Until then, feel free to check out our previous editions.