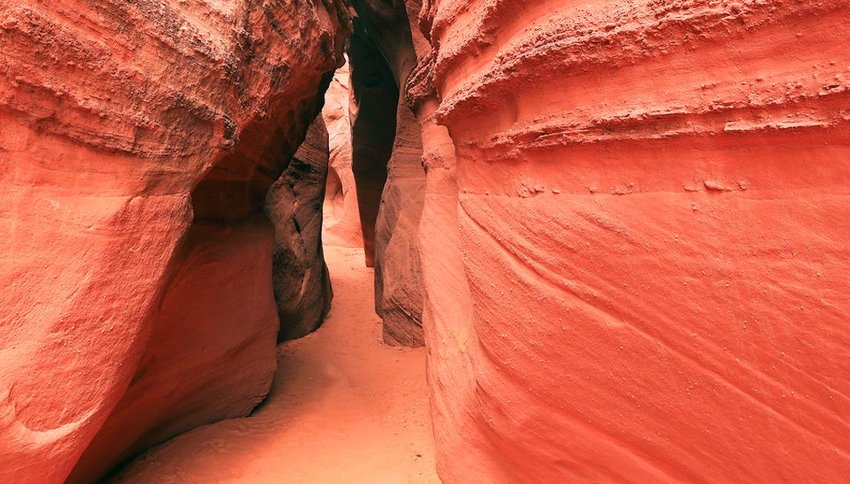 7 Adventures You Shouldn't Try If You're Claustrophobic
Suffering from claustrophobia means that narrow and confined places aren't your cup of tea. The irrational fear of small spaces can rear its ugly head in a huge crowd of people or alone in a tight alleyway and when it strikes, it can trigger severe anxiety and panic. If you're claustrophobic, we suggest you steer clear of these seven adventurous activities that will surely kick your fear up a notch. If you're not afraid tight spaces, you might want to give these adrenaline-pumping activities a go.
Devil's Spring System in Florida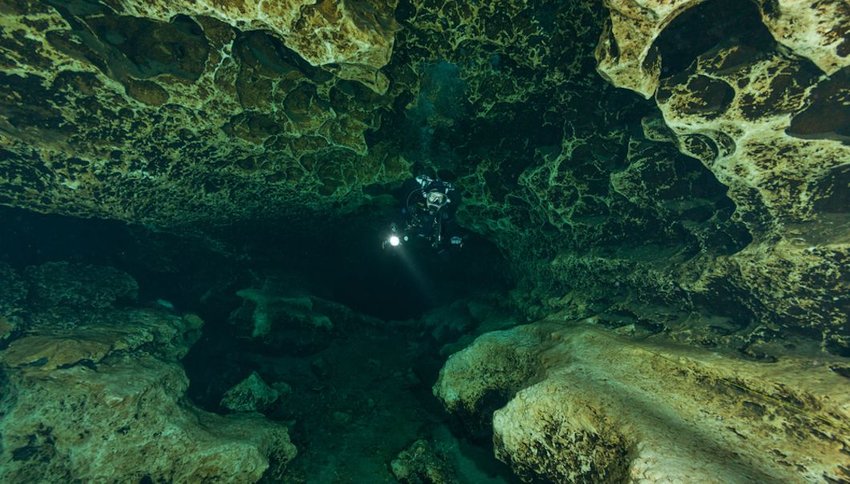 Mexican cenotes steal a lot of the spotlight when it comes to cave diving in North America. However, we've decided to crown Devil's Spring System in High Springs, Florida as the continent's cave diving capital. The freshwater cavern system is nothing short of spectacular and boasts clean, clear water, breathtaking visuals, and heart-thumping excitement. Although none of the three dive sites — Devil's Eye, Devil's Ear, and Little Devil — are deeper than 50 feet, each one rewards the diver with unique characteristics. It goes without saying that this type of adventurous activity is not for those with a fear of enclosed spaces.
Derinkuyu Underground City in Nevşehir, Turkey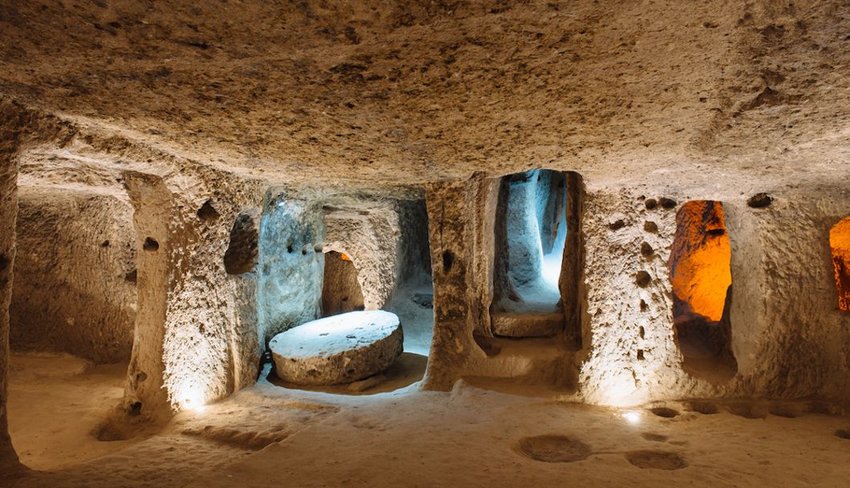 The ancient district of Cappadocia claims 36 underground cities, but the deepest and arguably the most impressive is Derinkuyu. Aptly-named "deep well" in Turkish, Derinkuyu reaches a depth of nearly 300 feet. The multi-level underground city boasts 18 stories thought to have housed around 20,000 people. And this underground city did far more than just provide shelter. Evidence supports it was equipped with air and ventilation shafts, wells, stores, chapels, stables, cellars, school rooms, arsenals, and escape routes. It's believed these dwellings date back as far as 1500 B.C. and were used for a variety of reasons throughout history, including Christians fleeing persecution. Curious visitors should be prepare to get squeezed since some tunnels are so cramped that you might find yourself crawling.
Puerto-Princesa Subterranean River National Park in Palawan, Philippines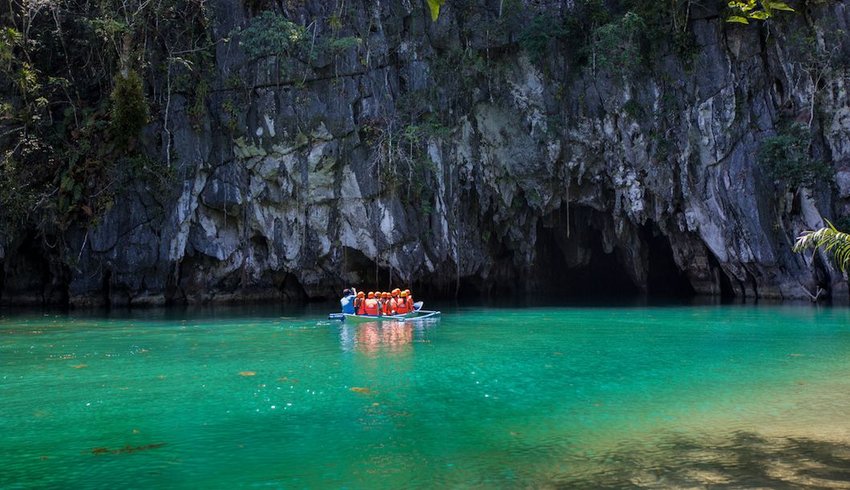 Gliding silently across the water into the mouth of a gaping hole in a mountainside is a chilling feeling for anyone who isn't fond of small, enclosed spaces. Paddling with only the sound of squealing bats and water drops may further push the limits of a claustrophobic. The extended tour of the UNESCO World Heritage Site winds five miles into the underground river system and creates an even more hair-raising situation when the passages become too narrow even for a boat and the explorers are forced to swim from cavern to cavern.
Catacombs in Rome, Italy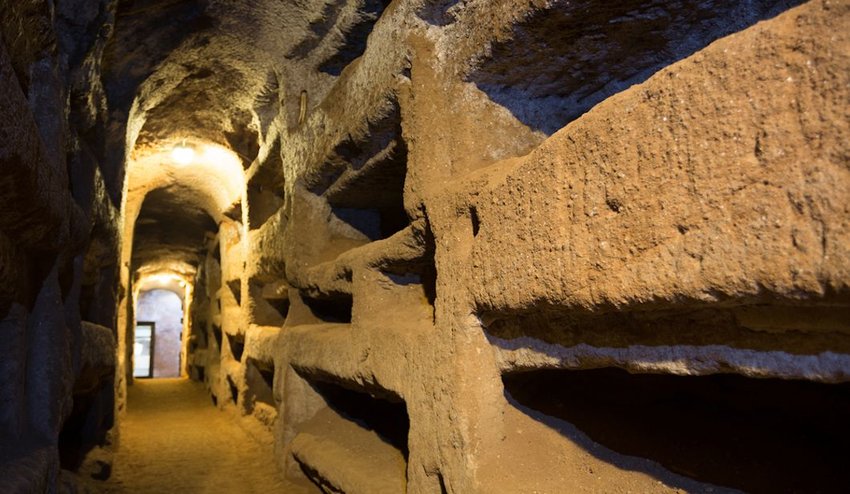 The ancient Roman burial grounds were excavated between the 2nd and 5th centuries and used by Jews and Christians who did not believe in the Pagan tradition of burning the deceased. Sixty catacombs make up hundreds of kilometers of subterranean passageways crisscrossing the city and its outskirts. Only five catacombs are open to the public including the Catacombs of San Sebastiano, Catacombs of San Callisto, Catacombs of Priscilla, Catacombs of Domitilla, and the Catacombs of Sant'Agnese. A visit to any of these involves venturing into a dark, damp gravesite, which makes it not ideal for the faint of heart or claustrophobic.
Actun Tunichil Muknal in Belize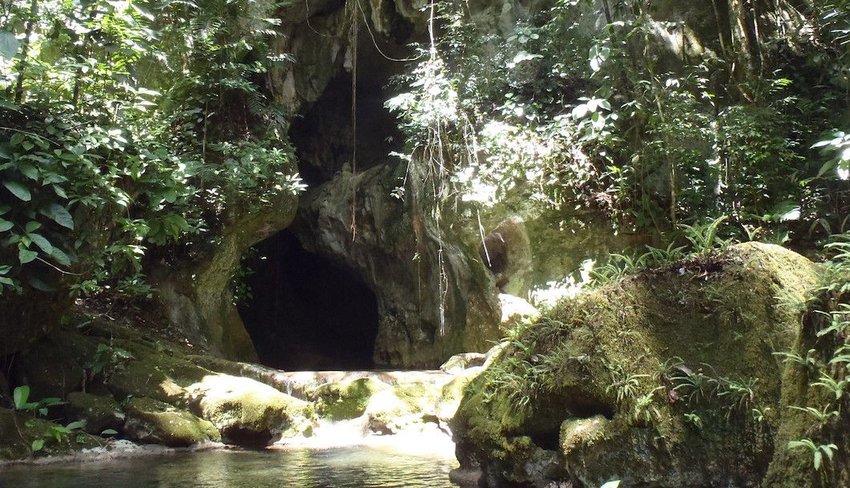 This Mayan Archeological site doesn't present an easy path. It requires a 45-minute jungle trek and a spine-tingling swim through pitch-black water to discover its glory. Some say it's as mandatory as visiting the Giza Pyramids in Egypt or the Great Wall of China, but others would happily remain at their hotel where it's warm and dry instead. Those who dare venture inside the ancient Mayan sacrificial site are privy to an underworld steeped in history. Twisting tunnels and a maze of passageways adorned in stalagmites and stalactites lead the way to the chilling main attraction — a crystallized skeleton of a ceremonial victim.
Spooky Gulch Passageway in Utah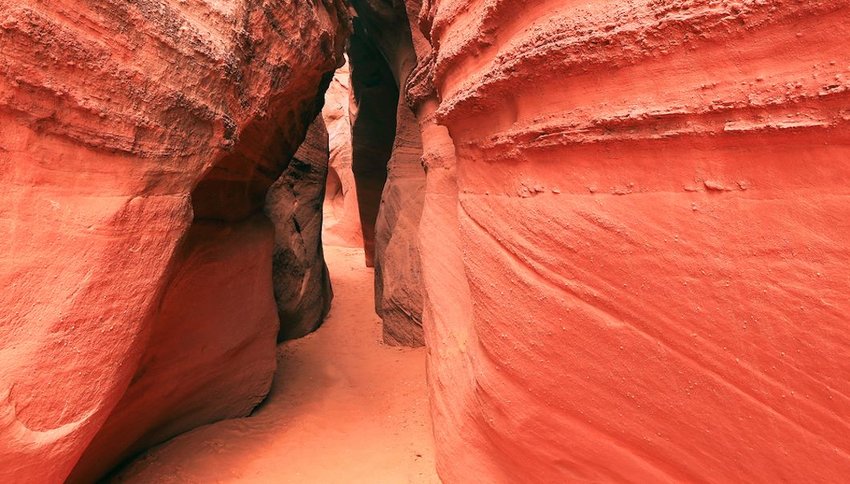 Hiking in Utah can be downright breathtaking, but did you ever think a hike could give you claustrophobia? It can at Spooky Gulch in the Grand Staircase-Escalante region in Utah. The beautifully fluid, burnt-orange sandstone canyon beckons trekkers with its wide entrance, but the walls soon close in the deeper you get. The high canyon walls and the narrow gaps leave even the fearless gasping for air.
Spreuerhofstraße in Reutlingen, Germany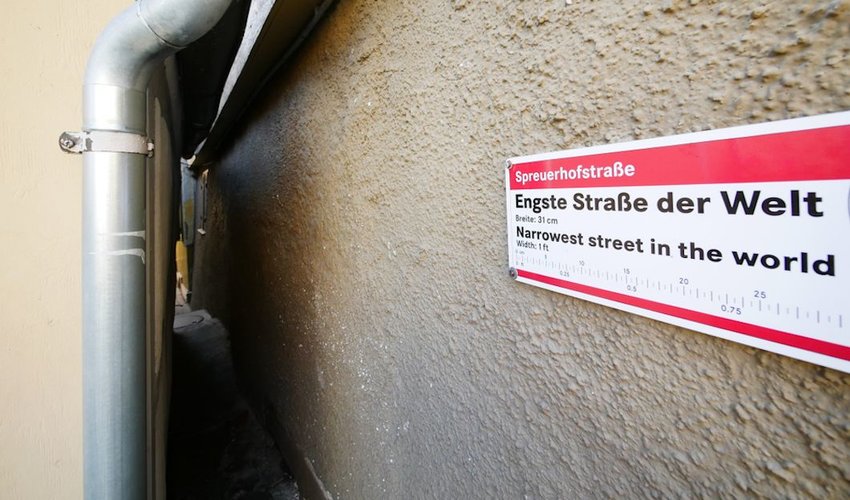 You don't have to retreat to the wild to find some tight spaces. Spreuerhofstraße is billed as the narrowest street in the world according to the Guinness Book of World Records. This tiny alley in Reutlingen, Germany is just 31 centimeters wide at its narrowest point, and passes between to indistinct homes. Visitors aren't really encouraged to try to walk through the street, as it's an easy way to get stuck, but it's still a tight corner if you're interested in one of the world's quirkier places.
Enjoy this article? Share it with a friend
All featured products and deals are selected independently and objectively by the author. The Discoverer may receive a share of sales via affiliate links in content.
Discover the World's Best Destinations, with your free weekly travel guide sent straight to your inbox.
Welcome to The Discoverer!
We are so excited to fill your inbox with discoveries from around the world! You can expect your first edition to arrive on Monday. Until then, feel free to check out our previous editions.