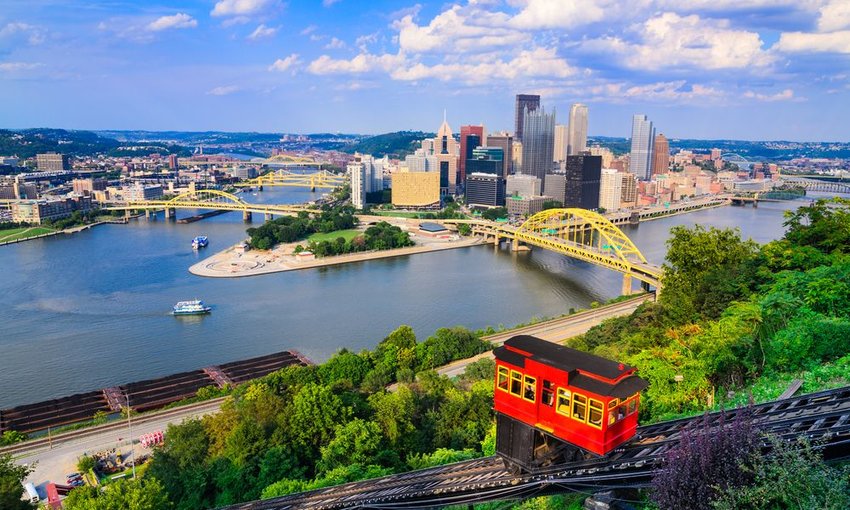 6 U.S. Cities Making a Comeback
As the U.S. economy continues to chug along, many cities shattered by recession are starting to turn a corner. Amidst a fractured national political climate, many smaller cities have focused efforts inward with local, grassroots groups turning their towns around from within. From downtown revitalizations to new, forward-thinking industries replacing long-gone manufacturing jobs, many cities across the country are rebounding in surprising, often ingenious ways. Here are six cities to watch.
Boise, Idaho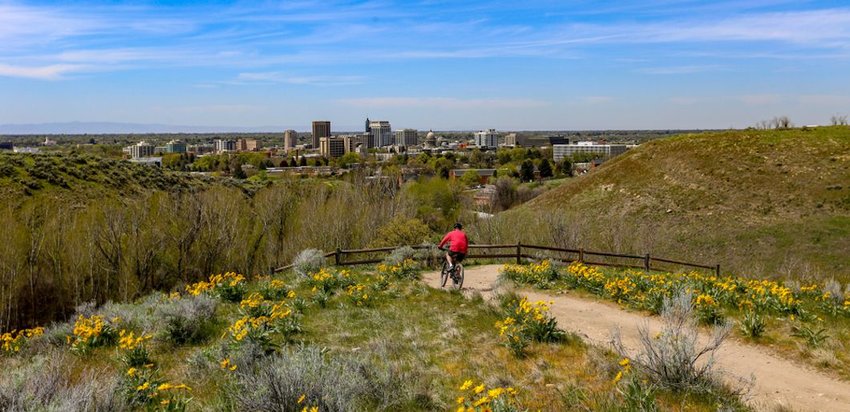 It makes sense that folks are flocking to Boise. Its livability factors — culture, climate, outdoor recreation, food, cost of living, etc. — are off the charts. As Idaho's capital and a college town home to the Boise State University, this smaller city is exploding on both the local and tourism circuits.
New attractions are springing up, drawing visitors who might have otherwise disregarded the Gem State. The Boise River flows right through the city, and the Boise River Greenbelt is a series of tree-shaded trails and parks on the river's banks. Housed in an art deco building downtown, the Boise Art Museum specializes in contemporary art and features an outdoor sculpture garden. Not far away, the palatial Idaho State Capitol Building is an attraction in its own right, with grand sandstone architecture.
Detroit, Michigan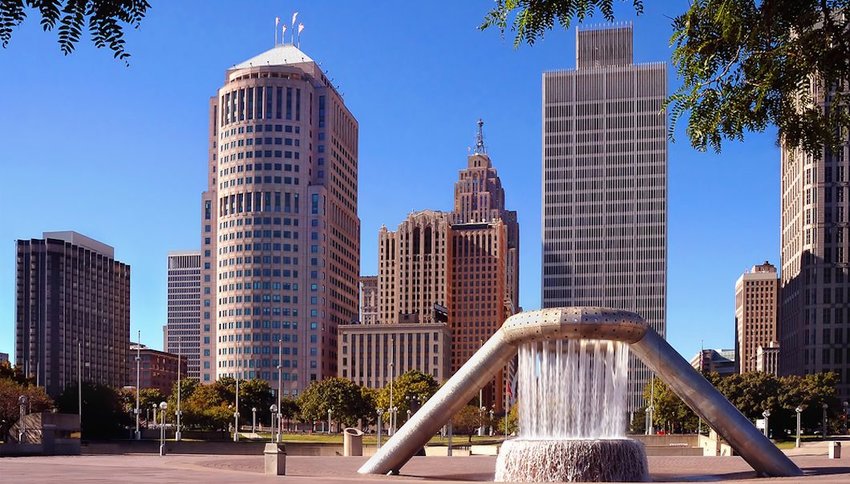 Once at the heart of America's auto industry, Detroit is a large Rust Belt city in recent years able to turn things around dramatically. That's saying a lot, considering the city lost more than 60 percent of its population between 1950 and 2010, according to census data. From its '50s peak of 1.8 million, Detroit fell to just 700,000 by 2010.
Today's turnaround includes massive new downtown development and investment. Still Michigan's largest city, Detroit sits along the Detroit River, which connects Lake Erie and Lake St. Clair, and its prime location means its ready to welcome back visitors. A slew of new cultural attractions and revitalized neighborhoods are bringing the tourists back.
A neoclassical landmark near downtown, the Detroit Institute of Arts houses the Detroit Industry Murals by famed painter Diego Rivera. The large-scale works were inspired by the "Motor City's" auto manufacturing past. Perhaps known now as home to Eminem, Detroit is also the birthplace of Motown Records. The label's history is the focus of displays at its original headquarters, Hitsville U.S.A., as the Motown Museum. Plus stylish new hotels like downtown's Shinola Hotel, are primed for visitors looking for a cool space in a reenergized location.  
Pittsburgh, Pennsylvania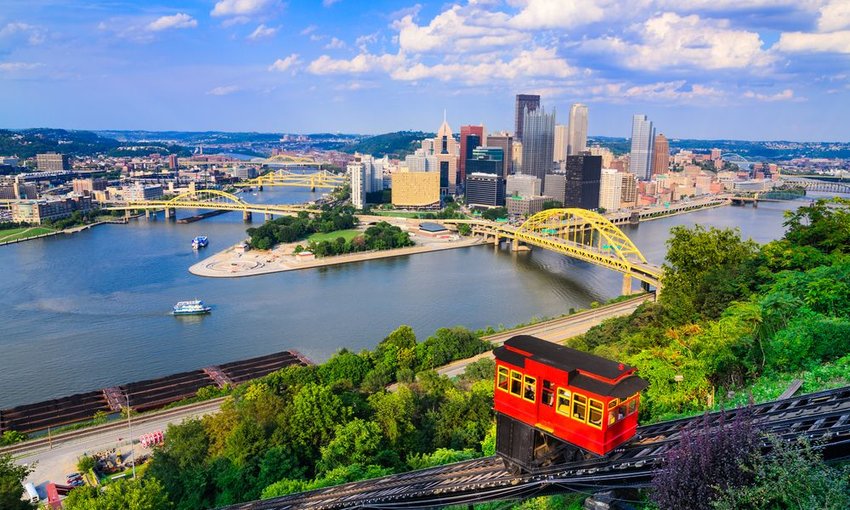 Not all comeback cities are small. With its provenance at the intersection of three navigable rivers, Pittsburgh is a Gilded Age success as a commercial crossroads and an industrial powerhouse near the turn of the last century. Coal and steel played prominent roles in the prosperity, of course, and as those industries waned, the city became part of the Rust Belt.
Long in decline, Pittsburgh has seen a resurgence post-recession, largely owing to the mining and shale-fracking industries. In 2017, the Steel City had the 25th largest GDP of U.S. metro areas. In other words — Pittsburgh is popping.
A thriving arts, culture and sports scenes supports that conclusion. From the Carnegie Museum of Natural History to the Carnegie Museum of Art and the Phipps Conservatory and Botanical Gardens and the Andy Warhol Museum, a whole host of Pittsburgh's iconic artistic and cultural spots are taking back their day in the sun. And with the NFL Steelers' Heinz Field stadium and PNC Park, the home of the MLB Pirates, continuing to bring in sports fanatics, it's no wonder more people are making a pit stop in Pittsburgh a priority.
Bend, Oregon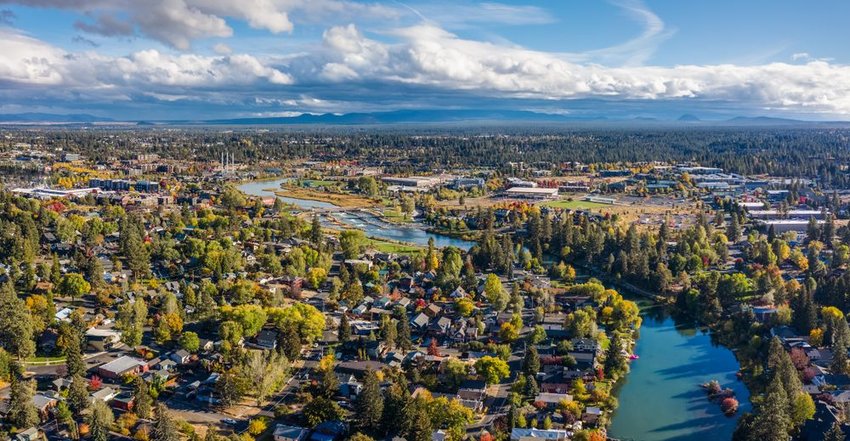 Bend isn't so much undergoing a comeback as going through a cultural and economic growth spurt. Long a small, sleepy town on the Deschutes River in rural Oregon, Bend thrives today with culture and adventure-sports tourism. It also doesn't hurt that the Bend-Redmond metro area scored second in the nation for job growth in 2017.
While visiting Bend, it's easy to see the city's allure. To the west of the growing city are the deep blue lakes and conifer-covered peaks of the Cascade Mountains with numerous nearby ski resorts and multi-use trails. Even within the town, a trail leads up Pilot Butte, an extinct volcano. Further attesting to the region's volcanic past at the nearby Newberry National Volcanic Monument, stairs lead into the Lava River Cave, a massive lava tube. Just to the south of Bend, the High Desert Museum showcases the area's environment through interpretive history displays and live wildlife exhibits.
Greenville, South Carolina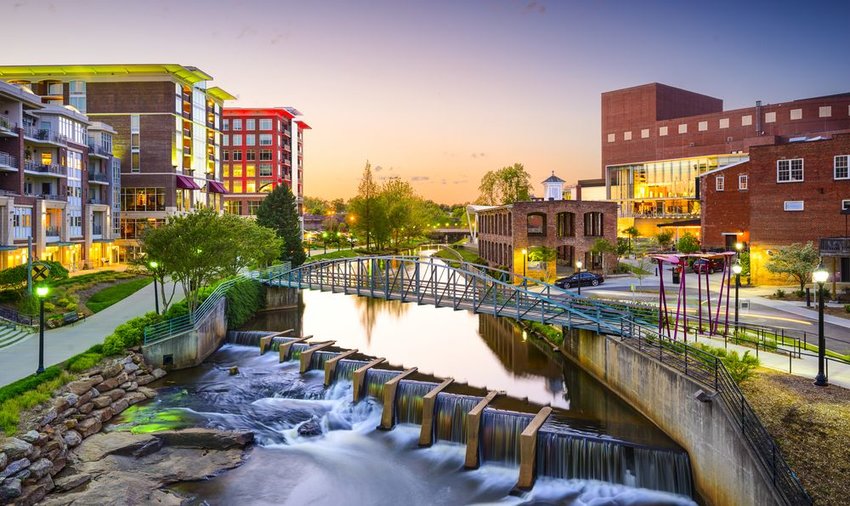 Many cities making their way out of the recession began their recoveries with infrastructure projects to revive their downtown cores. A case in point is Greenville, South Carolina, where an eyesore highway bridge was removed and replaced with a picturesque pedestrian walk along the Reedy River, which now connects a string of parks and cafes.
In addition to its pedestrian promenade along the Reedy — which encompasses the riverside gardens, suspension bridge and waterfall views of Falls Park — Greenville offers plenty of other quality-of-life enticements. Southern artists are the focus of the Greenville County Museum of Art, while interpretive exhibits at the Upcountry History Museum relate the story of upstate South Carolina. To the north of the city, hiking and biking trails snake around lakes and through the hillsides in Paris Mountain State Park.
Columbus, Ohio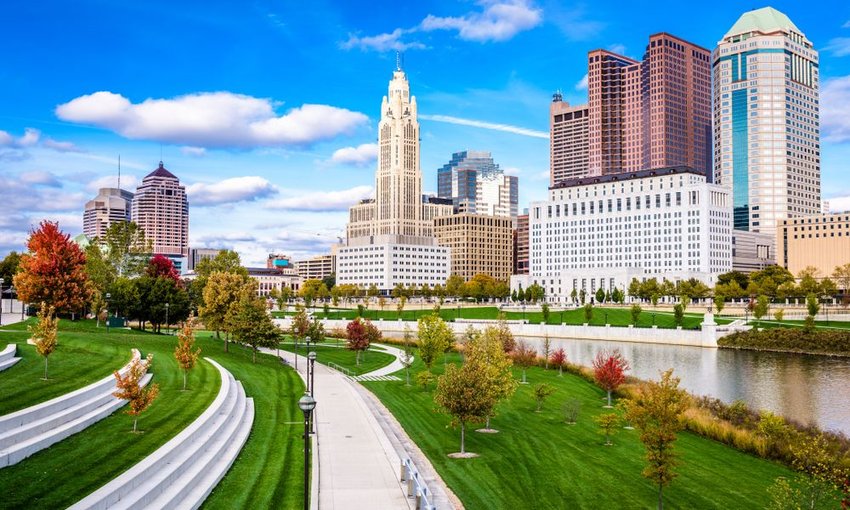 While much of the country was bouncing back from recession, swaths of the Midwest were, unfortunately, stuck in neutral or reverse. Columbus, Ohio, however, is a rare success story in the region. Ohio's capital added some 164,000 jobs in 2018. The employment picture has translated to strong population growth, income growth and rising home prices.
Newcomers will find out what locals have long known about the welcoming Midwest character and quality of life that pervades the city. Bisected by the Scioto River, Columbus takes advantage of the natural beauty with the Scioto Mile, a collection of connected linear parks along both banks that features a huge interactive fountain and an extensive system of recreational trails. In downtown, the Columbus Museum of Art includes American and European paintings, as well as a sculpture garden. Meanwhile, the German Village section of town highlights restored, 1800s brick houses built by some of Ohio's earliest settlers.
Enjoy this article? Share it with a friend
All featured products and deals are selected independently and objectively by the author. The Discoverer may receive a share of sales via affiliate links in content.
Discover the World's Best Destinations, with your free weekly travel guide sent straight to your inbox.
Welcome to The Discoverer!
We are so excited to fill your inbox with discoveries from around the world! You can expect your first edition to arrive on Monday. Until then, feel free to check out our previous editions.