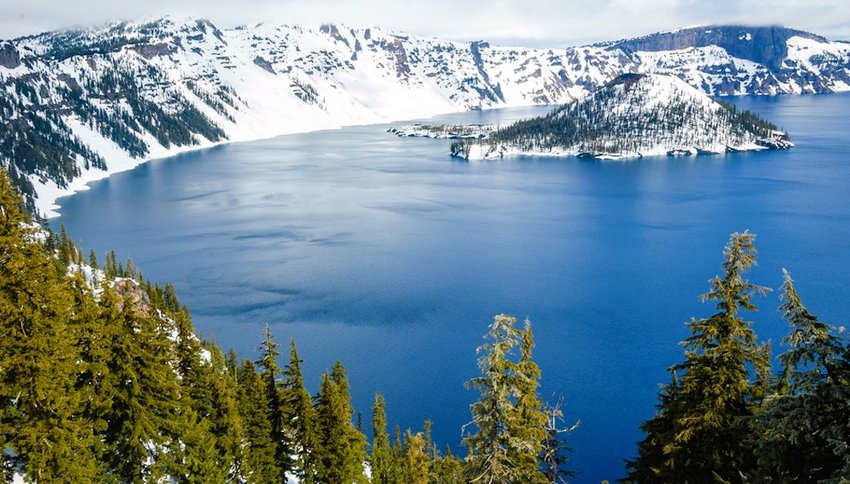 6 National Parks to See Before They Close for the Season
It's that time of year again. Seasons change and temperatures in much of the country cool down. It's a good idea to get your fix of outdoor activities in before the snow starts falling. A great place to do that is at one of the 60+ national parks in the United States. While most parks don't entirely shut down for the winter, many close their facilities and remote areas of the park, limiting visitation until late spring.
Before planning a trip during the shoulder season or off-season, visit the National Park Service for information on facility and road closures at any national park in the country. With a little research and planning, you can make the most of any of these national parks this fall.
Yellowstone National Park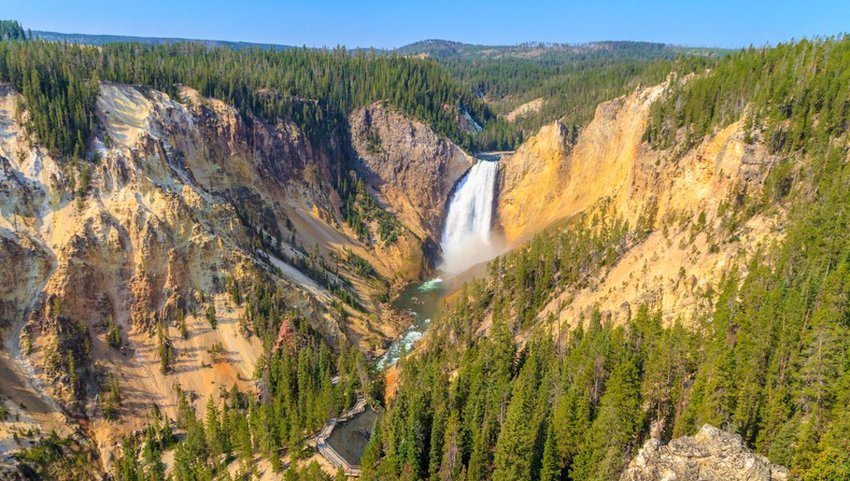 Did you know some facilities in Yellowstone National Park begin closing as early as September? While that might be surprising, the weather can deteriorate quickly in remote parts of the park during the fall. July and August are actually the only months when all facilities, roads, and services are open at the same time.
If you're interested in visiting some of the best parts of Yellowstone, the shoulder season is the perfect opportunity to avoid crowds at popular sites. The best time to visit the Old Faithful geyser is at the beginning of October. During this time there is low foot traffic, and most facilities and lodging don't close until at least mid-October. Due to the limited lodging season, most accommodations book quickly, including the Old Faithful Inn, so start planning early for next year.
Pictured Rocks National Lakeshore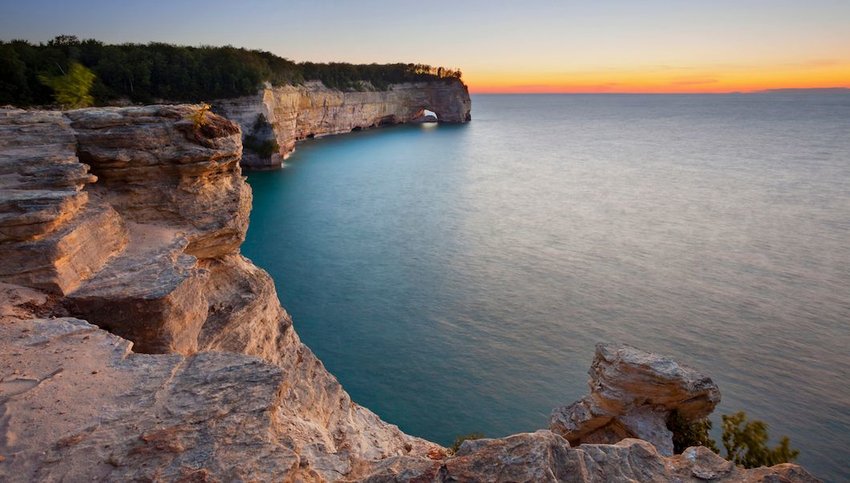 Take advantage of the fall foliage and visit Pictured Rocks National Lakeshore during September or October for unforgettable views. This area is known for its striking sandstone cliffs and rock formations that tower over Lake Superior. Enjoy the cool, crisp breeze off the lake on a fall day while kayaking along the 40 miles of protected lakeshore. If a relaxing nature walk is more your speed, check out the more than 100 miles of hiking trails through the northern hardwood forest. An added bonus — this park never has an entrance fee.
While the entrance to Pictured Rocks is open year-round, both visitor centers close at the end of September. By the middle of winter, most roads are closed with snow, which makes it a good idea to visit earlier rather than later.
Theodore Roosevelt National Park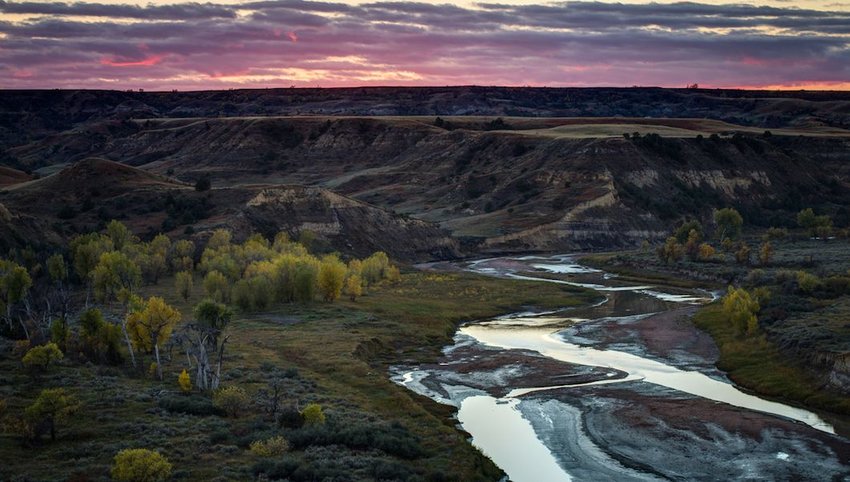 In western North Dakota where the Great Plains meet the Badlands, lies Theodore Roosevelt National Park. Named after President Roosevelt for his efforts in conservation, this craggy landscape is home to bison, elk, and prairie dogs, making it a nature lover's dream.
The facilities at Painted Canyon in the southern part of the park are not open during the winter season, so be sure to plan ahead if this picturesque area is on your list. Primitive campgrounds in the park are technically open year-round, but offer no showers or hookups, so the best time to visit is from mid-May to mid-October when the weather is nicer. Winters in North Dakota get very chilly, with temperatures dropping below zero. During this time the North and South Scenic Drives are subject to road closures due to ice or snow.
Crater Lake National Park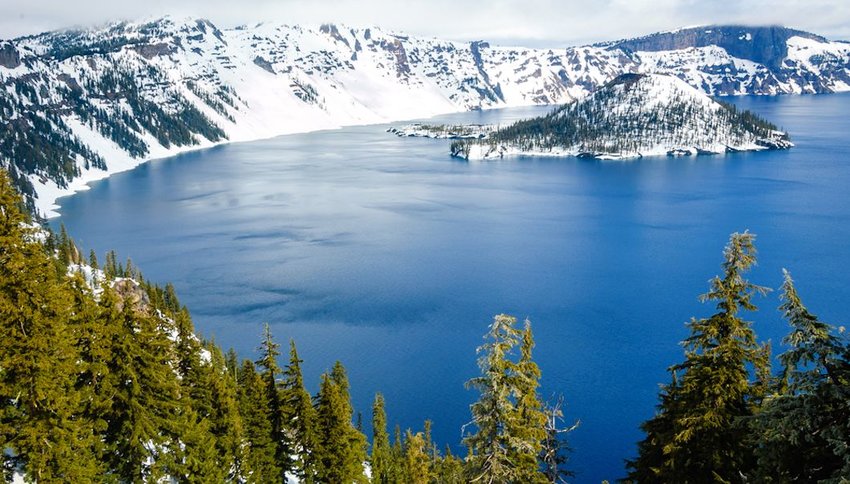 Located in one of the snowiest places in the United States, it's no wonder that Crater Lake National Park is subject to seasonal closures. Tucked away in the Cascade Mountains in southern Oregon, this lake was formed by a collapsed volcano, which left behind a small cinder cone now known as Wizard Island. Today, the park is enjoyed by hikers, boaters, fishermen, and campers and its peak season is from late spring to early fall.
Although the park entrance is open year-round, many roads, facilities, and trails will close from mid-October through mid-April due to heavy snowfall. The popular West Rim and East Rim roads are among those that close every year, so be sure to visit before the snow falls to get the best views of the area. For a map on road closures at Crater Lake, visit the National Park Service.
Katmai National Park and Preserve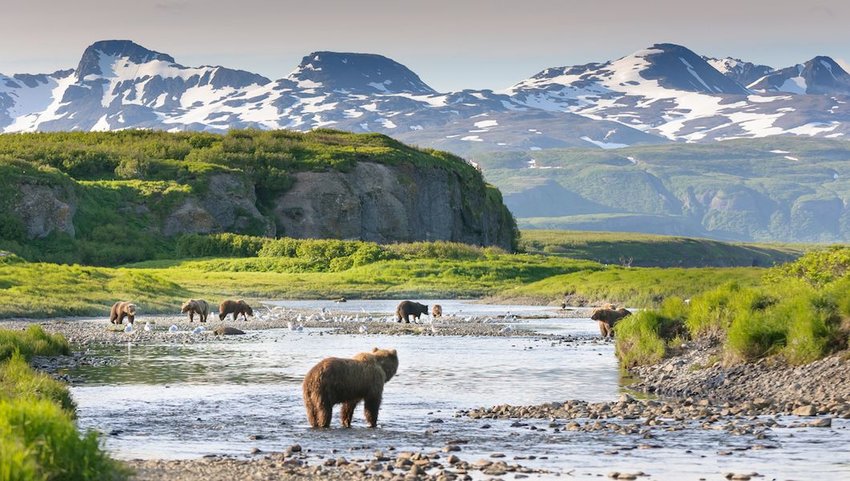 Alaska in the wintertime can be harsh ⁠— even for a seasoned traveler. For a more comfortable trip, visit from June through October to enjoy mild temperatures and an abundance of wildlife. Katmai National Park in southern Alaska is beautiful to witness at the end of summer. Its diverse landscapes from barren tundras to forested mountains and lakes, boast some of the very best sights Alaska has to offer.
At the top of your to-do list should be Brooks Camp, where you are almost guaranteed to see brown bears catching salmon in Brooks Falls. As bear populations around the world decline, visitors from all over the world flock to see them here in their natural habitat. Plan ahead when you visit since services in the area are suspended for the season by the end of September although prime bear viewing months are during July through September.
Glacier National Park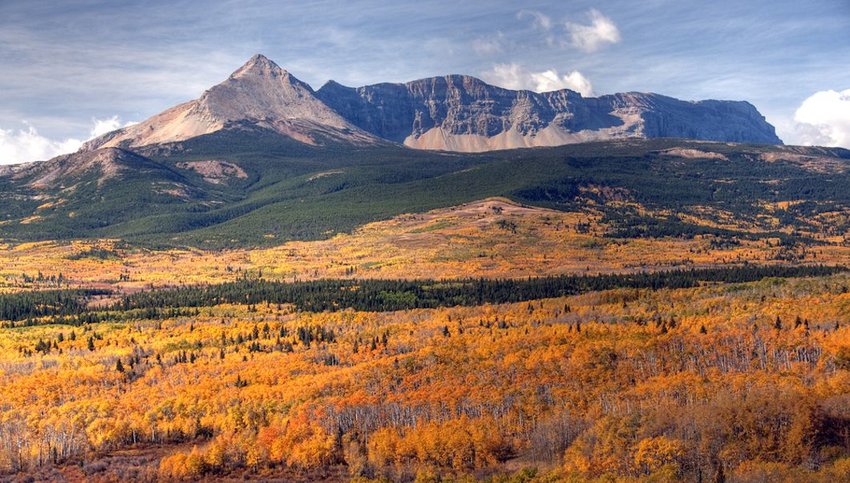 Known for its serene lakes, jagged mountains, and alpine meadows, Glacier National Park is home to endless outdoor activities that are enjoyed well into fall. Here, you'll find the grand Lake McDonald Valley, which was carved out by massive glaciers thousands of years ago. Today, its crystal clear, reflective waters are a photographer's dream.
Not surprisingly, the harsh winter weather in northern Montana dictates when facilities begin to close. Unless you're visiting the park for snow sports, plan your trip before the end of October. This is typically when some visitor centers, lodging, and ranger stations close. Due to heavy snowfall, only a few portions of roads are plowed during the winter, making travel to parts of the park impossible by December. If you do decide to visit during the off-season, the entrance fee is reduced because many park services are suspended.
Enjoy this article? Share it with a friend
All featured products and deals are selected independently and objectively by the author. The Discoverer may receive a share of sales via affiliate links in content.
Discover the World's Best Destinations, with your free weekly travel guide sent straight to your inbox.
Welcome to The Discoverer!
We are so excited to fill your inbox with discoveries from around the world! You can expect your first edition to arrive on Monday. Until then, feel free to check out our previous editions.