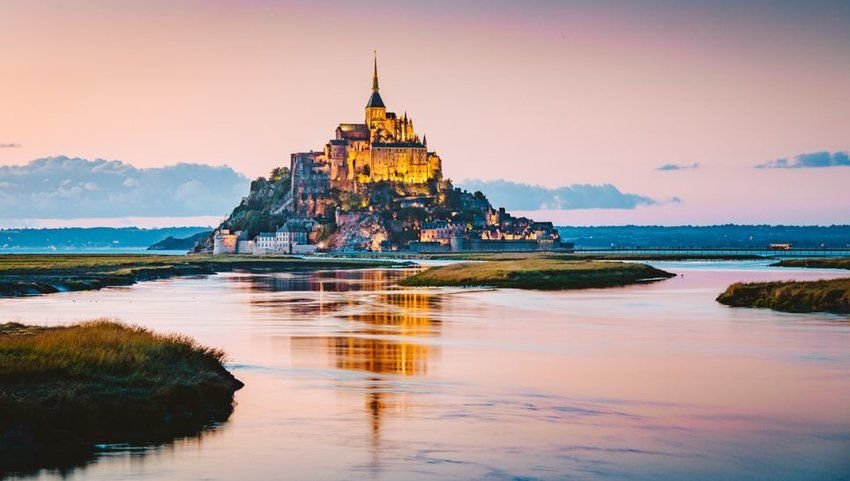 6 Incredible Castles Around the World
WE KNOW THERE ARE QUESTIONS AROUND TRAVEL AMID THE CORONAVIRUS (COVID-19). READ OUR NOTE TO READERS HERE.
There's something about a castle that's wistfully romantic. Not only do castles symbolize the rise and fall of great rulers and and crushing defeats in battle, they offer a glimpse into the fascinating world in which our medieval predecessors once ruled. The world is home to countless breathtaking castles, but we found a few that stand out above the rest.
Český Krumlov Castle
Czech Republic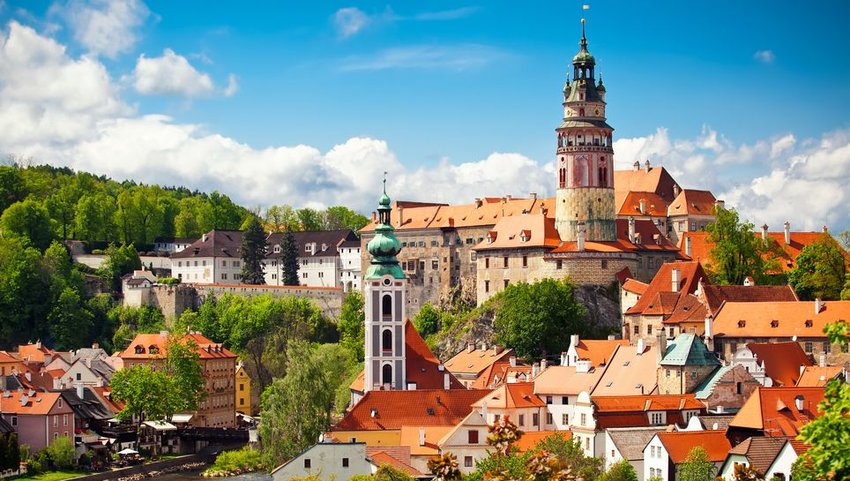 The Czech Republic might be best-known for its quaint, Old-World architecture and beer scene, but the Český Krumlov Castle shouldn't be overlooked. Not only does the 13th-century complex exude a dominating presence over the Vltava river, it's one of the largest of its kind in central Europe. Further propelling the castle into the spotlight is the bear moat between the courtyards. Bears have been synonymous with the Krumlov Castle since the 16th century. Breeding and populating in the moat, they inadvertently provided the castle with a daunting layer of protection throughout history. Today, four resident bears still call the moat home.
Mont Saint-Michel
France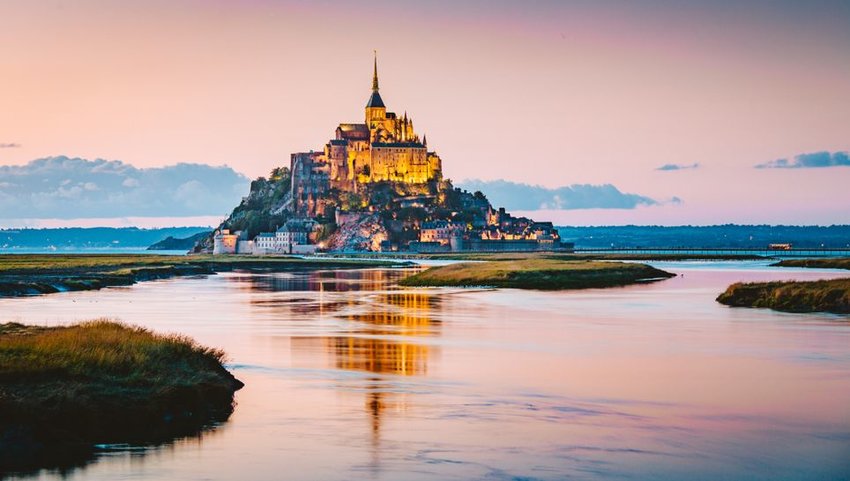 This castle's strategic location on a tidal island was a genius move in self-defense, while the circular fortifications crowned with a skyward-reaching abbey make Mont Saint-Michel one of the most picturesque structures in the world. The castle's perilous beauty quickly made it a sacred religious site and throngs of medieval pilgrims made the trek off the Normandy coast to reach the island. Protected by a massive tidal shift of 46 feet, Mont Saint-Michael (until recently) was only reachable from a causeway at low tide. This natural defense enabled the island to remain unconquered during the Hundred Years' War with England. The French managed to fend off a full attack from the British with just a small cluster of soldiers holding down the fort.
Edinburgh Castle
United Kingdom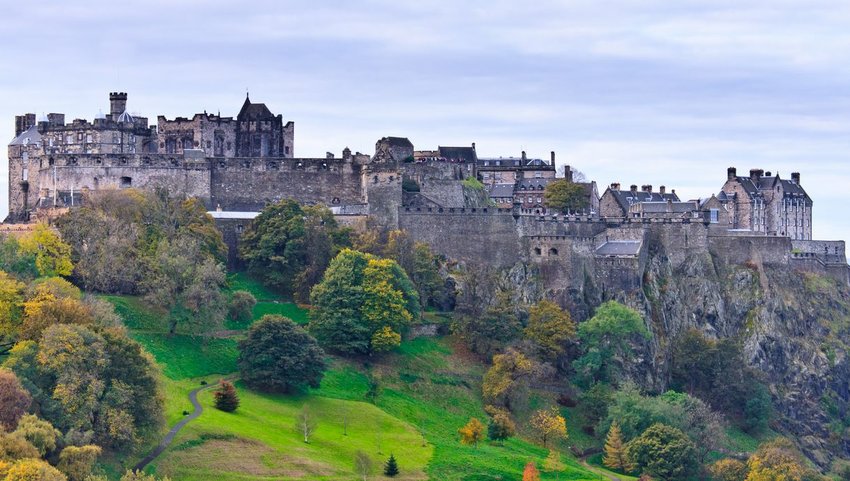 Wearing a handful of hats throughout its defining history, Edinburgh Castle triumphs as one of Europe's oldest and most historically significant sites. Set on Castle Rock overlooking Scotland's capital, the castle we know today was built in the 12th century. However, the hill hosted Scottish royals long before that. The first King of Scotland to reside on Castle Rock was Malcolm III Canmore. After the death of his wife, Saint Margaret's Chapel was erected between 1130 and 1140 and is the oldest surviving building in Edinburgh today. Centuries of royals followed in his footsteps before the castle transformed into a military base during the 17th century, and later, a prison. As the most besieged castle in Great Britain, Edinburgh Castle has truly stood the test of time.
Ksar of Ait-Ben-Haddou
Morocco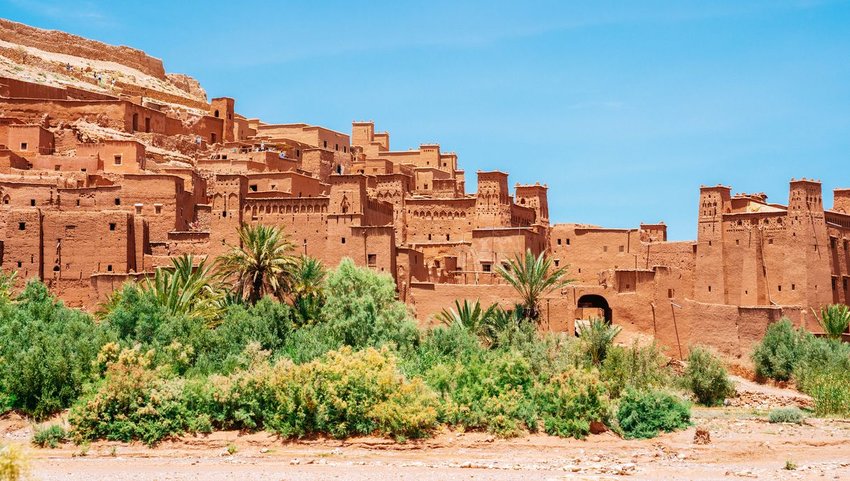 Standing tall in the dusty land between Marrakech and the Sahara Desert, the orange mudbrick fortress of Ait-Ben-Haddou impresses everyone at first glance. Carved inside its layer-cake design, winding alleys and twisting staircases navigate the massive grounds of the 17th-century town. The fortified village seamlessly squeezes a mosque, two cemeteries, a public square, and houses of various sizes within its protective walls. Dubbed Morocco's Hollywood, Ait-Ben-Haddou was even where movies like "Gladiator," "Alexander," and "The Mummy" along with hit TV shows like "Game of Thrones" and "Prison Break" were filmed. Since it's a perfect example of southern Moroccan architecture, UNESCO declared Ait-Ben-Haddou a World Heritage Site in 1987.
Neuschwanstein Castle
Germany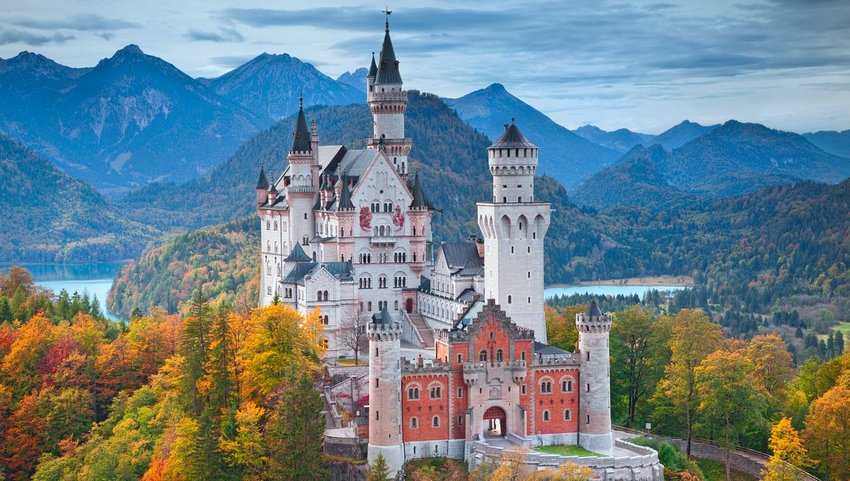 For a true definition of a fairytale castle, Neuschwanstein Castle is a 19th-century masterpiece. Situated on a forested hill in the Bavarian Alps overlooking an expansive valley below, the dreamy castle inspired the one in Walt Disney's "Sleeping Beauty." King Ludwig II commenced construction in 1869 and despite its medieval look, the castle was stacked with luxuries. Toilets were equipped with an automatic flushing system, fresh water was supplied by a nearby spring, and a heating system was installed. King Ludwig died before the completion of Neuschwanstein and ironically, no throne was ever placed inside it. Although the king didn't have a chance to enjoy his pristine palace, throngs of tourists sure do. The castle receives 1.4 million visitors annually.
Amber Fortress
India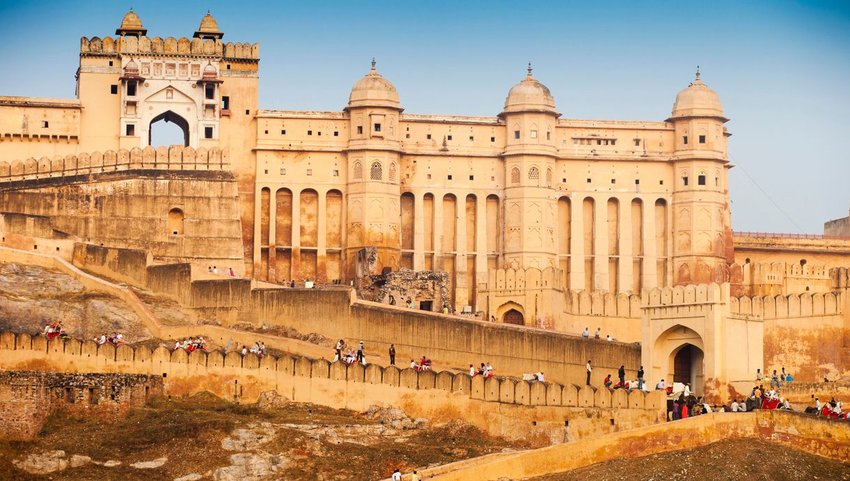 Since it's an absolute visual delight, it's difficult to imagine there's more to Jaipur's Amber Fortress than meets the eye. Architects swoon over the artistic fusion of Hindu and Islamic styles used to design the sprawling former-residence of Rajput rulers. Sandstone and marble unite to create temples, ramparts, gates, courtyards, and royal living quarters — all overlooking the reflective Maota Lake. UNESCO named the Amber Fortress one of India's six Hill Forts of Rajasthan — forever securing its place in the country's history.
Enjoy this article? Share it with a friend
All featured products and deals are selected independently and objectively by the author. The Discoverer may receive a share of sales via affiliate links in content.
Discover the World's Best Destinations, with your free weekly travel guide sent straight to your inbox.
Welcome to The Discoverer!
We are so excited to fill your inbox with discoveries from around the world! You can expect your first edition to arrive on Monday. Until then, feel free to check out our previous editions.