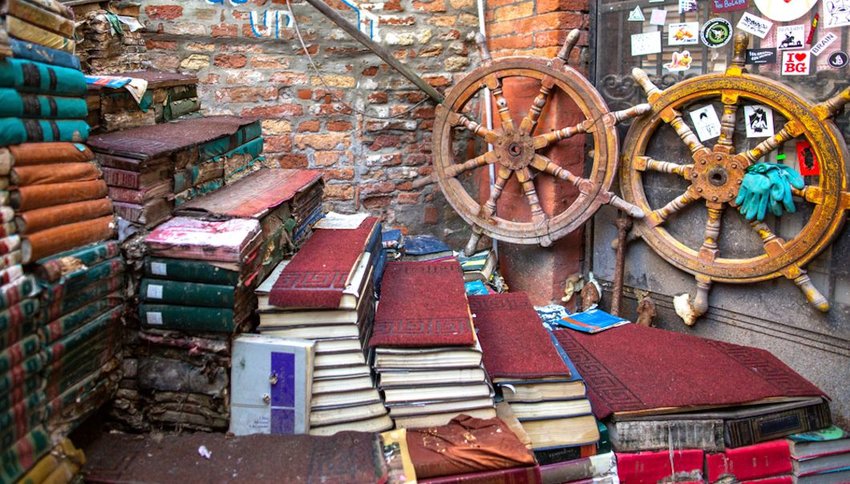 6 Destinations Book-Lovers Will Swoon Over
Oh, the places you'll go! Literary festivals, old-fashioned bookstores and even shops with beds tucked between the shelves – if you love to read, this is the list for you. Everyone knows reading transports you to far-off and even imaginary lands. But if you just aren't satisfied at the end of a book, here are our picks for destinations book-lovers should visit next.
1. Key West, USA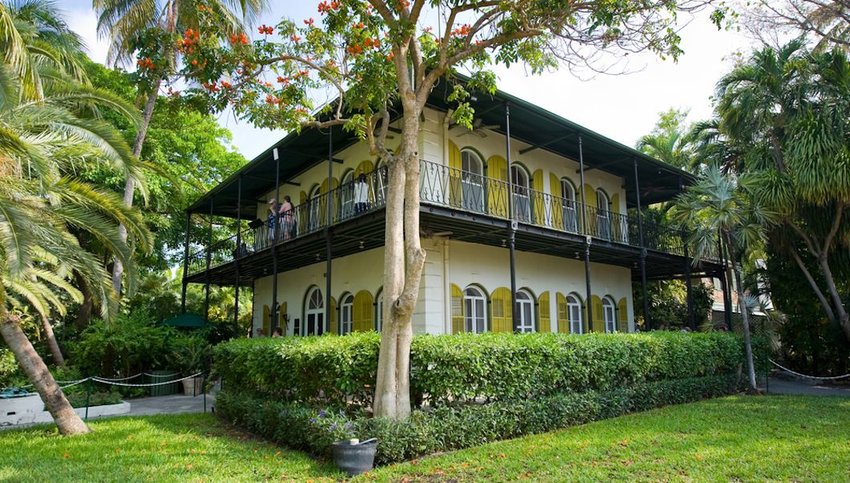 Downtown Key West was a magnet for writers. Ernest Hemingway made his home here at 907 Whitehead Street, and today, the place is furnished just as it was when the great author lived there. The six-toed cats that he adored stayed on when Hemingway left and today, they're as much of an attraction as the house itself. Just around the corner, you'll find the Tennessee Williams exhibit. A community favorite, Williams wrote screenplays rather than novels, but the narratives are as memorable and if you're a book lover, you'll want to make an exception. Learn more about the writers that called Key West home on the twice-weekly literary tour – Shel Silverstein, Elizabeth Bishop and Robert Frost will become part of your reading list too.
2. Hay-on-Wye, Wales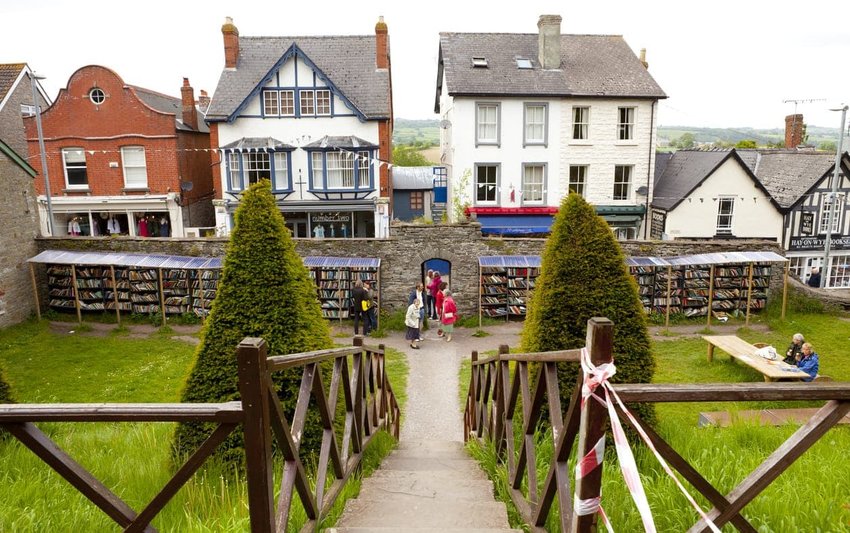 Bill Clinton called it "Woodstock of the mind". The tiny Welsh village of Hay-on-Wye, population 1,598, braces itself for an estimated quarter of a million bibliophiles to descend for its annual literary festival. Writers, reporters and book lovers feast on a smorgasbord of readings, interviews and critiques from the well-known to the just-getting-started. But even when the crowds have gone home, Hay-on-Wye remains a magnet for book lovers. There are more than twenty shops selling every genre from antiquarian to trashy chick-lit. This is a place where the written word is king and reading is revered.
3. La Paz, Bolivia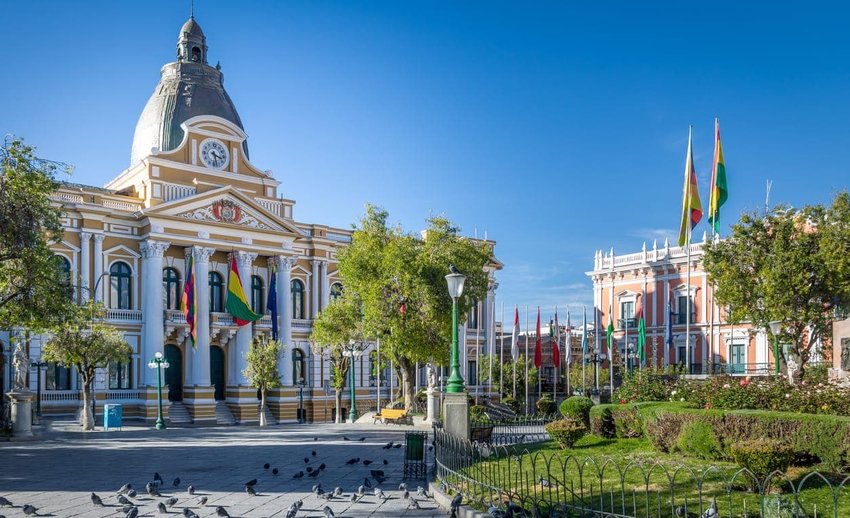 The Bolivian capital might not be your first thought when it comes to destinations aimed at book-lovers. But a block from Plaza Murillo and a world away from the Witches' Market stands Libreria Gisbert. Established in 1922, it's been run by the Gisbert family for almost a century. Step over its stone threshold and the walls are lined from floor to lofty ceiling with books of all shapes, sizes and colors. Wooden ladders slide on rails. Staff climb like nimble monkeys to reach weighty tomes stranded on high shelves. Watching them is a joy. Buying a book to feel like you're a part of this place is a given.
4. Venice, Italy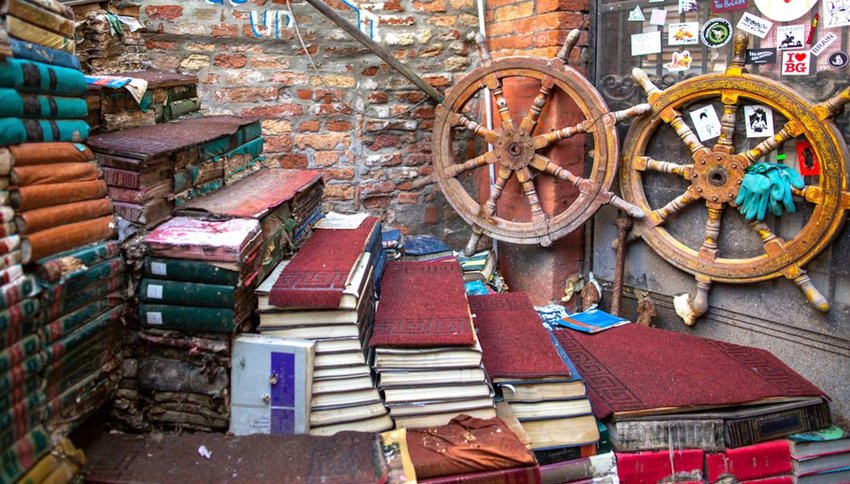 Tucked away at the edge of a quiet piazza in Venice, backing onto a quiet canal, you'll find the Libreria Alta Acqua, a treasure in a gem of a city.  Piles of books balance precariously on aging shelves creaking under their weight. Still more fill redundant gondolas and bathtubs that somehow don't look out of place. The resident cat perches on the cash register for want of space anywhere else. Out back, steps fashioned from tatty books lead to a perch by the water. Sneak outside with a borrowed novel and pretend, just for a minute, that you live here, and this is your backyard. No one will know you don't speak Italian if you look the part. Then duck back in and follow the store owner as he potters, mutters and wheezes amidst his dusty stock, looking for a book long lost in the clutter.
5. Tokyo, Japan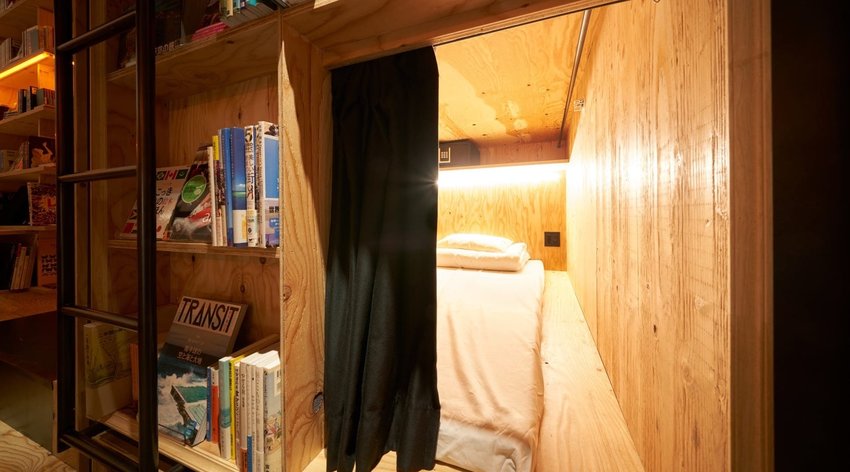 As a kid, did you read late into the night, burrowed under your bed covers in the hope that your parents wouldn't see the light from your flashlight? Yes? Then this place is for you. In Tokyo, there are not one but three hostels that combine bed and book for the ultimate in
bibliophile accommodation, plus another in Kyoto. Comfortable it's not – you'll find no fluffy pillows and cozy duvets. But if you dream of falling asleep with a book still in your hands, you'll find likeminded company here during your waking hours.
6. Springfield, Massachusetts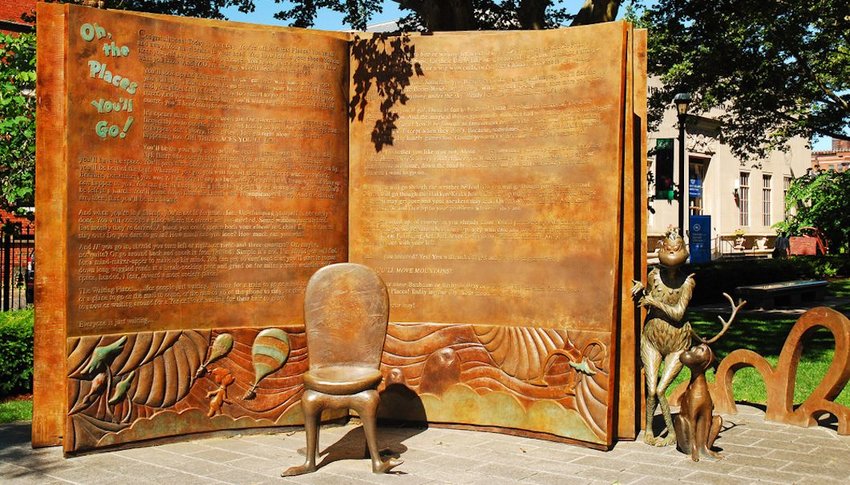 Oh, the places you'll go! Like Springfield, Massachusetts, in search of Dr. Seuss. A little over a year ago, a museum to the wacky children's book author opened in the town, featuring original artwork, family photos and other memorabilia. Theodor Geisel, middle name Seuss, was a Springfield native and his life and work is honored for all to enjoy.
"So... get on your way!"
Enjoy this article? Share it with a friend
All featured products and deals are selected independently and objectively by the author. The Discoverer may receive a share of sales via affiliate links in content.
Discover the World's Best Destinations, with your free weekly travel guide sent straight to your inbox.
Welcome to The Discoverer!
We are so excited to fill your inbox with discoveries from around the world! You can expect your first edition to arrive on Monday. Until then, feel free to check out our previous editions.