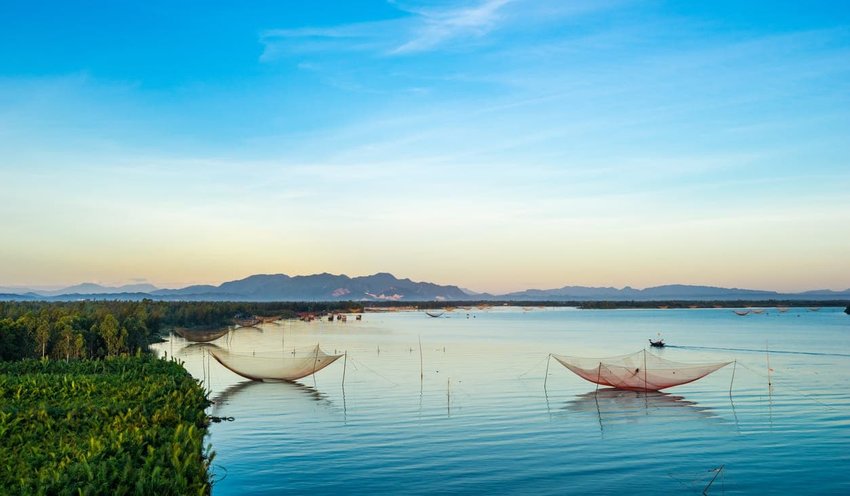 6 Asia Beach Cities You Need to Visit
Exotic, tropical, cheap – words that come to mind when a vacation to an Asian beach city is brought up. The region has certainly been graced with countless white-sand shores, swaying palm trees, and crystal-clear waters. There are so many, in fact, that it can be overwhelming when faced with the decision about where to go.
Many of the best beach cities have plenty of culture, food, and history to round out the beach-bum experience. So, if you're looking for a beach getaway with more to do than lounging on the shores and splashing in tropical waters (although you'll undoubtedly do that, too), check out our top 6 Asia beach cities that can offer you the whole package.
1. Hoi An, Vietnam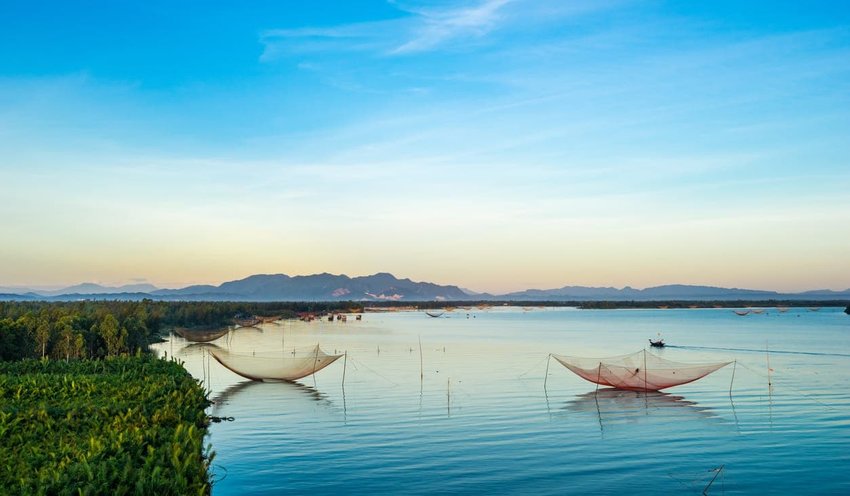 Known among Southeast Asian travelers for its charming Old Town and talented, inexpensive tailors, Hoi An doesn't get much recognition for its beaches. However, just a few kilometers outside town you'll find Cua Dai Beach and An Bang Beach. Both are just a few kilometers apart, boast a wide coast with soft white sand, and are relatively undeveloped and uncrowded. A day lounging on one of these beaches makes one feel like they've discovered their own private piece of Hoi An.
Once you've had enough of the beach, Hoi An has plenty to offer in terms of activities and entertainment. The Old Town is a perfectly preserved example of the city's past with its French-colonial homes, Chinese temples, Japanese-style bridge, pagodas, and the old wooden storefronts. Shop the markets, dine riverside, and visit a tailor for a handmade article of clothing that will always remind you of your stay in Hoi An.
2. Bohol, Philippines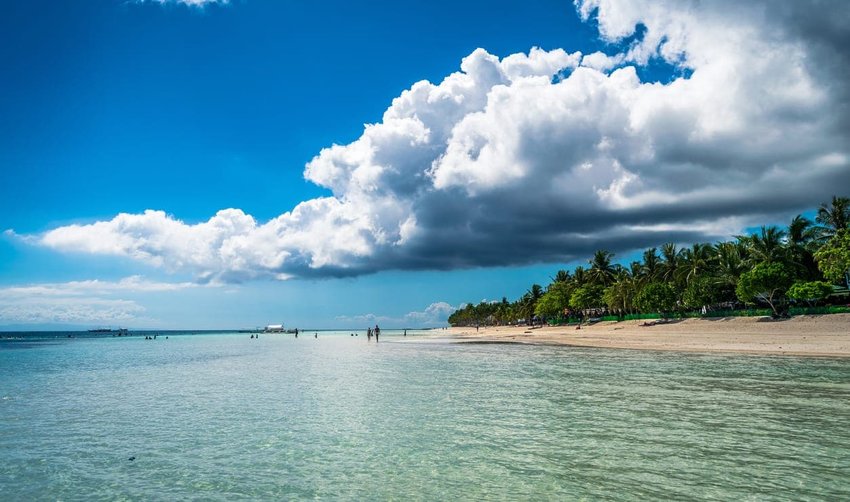 Touristy yes, but Bohol has managed to balance the steady stream of visitors while maintaining the image of a white-sand paradise that's made the Philippines famous. Wind whipped clouds, leaning palm trees, and clear turquoise waters can be found on Bohol's best shore, Alona Beach. What's even better, this beach turns into a food market at night with locals selling their catch of the day straight from their fishing boats. Purchase what you please and one of the restaurants will BBQ it up for you right on the sand.
Bohol's got a lot more to do if you can tear yourself away from the beach. The Chocolate Hills are a well-known attraction and so are the several animal and habitat conservatories. Other activities include paddle boarding down a jungle-shrouded river, trekking to Dimiao Twin Waterfalls, or exploring the Hinagdana Cave. No shortage of ways to spend your time in Bohol!
3. Sihanoukville, Cambodia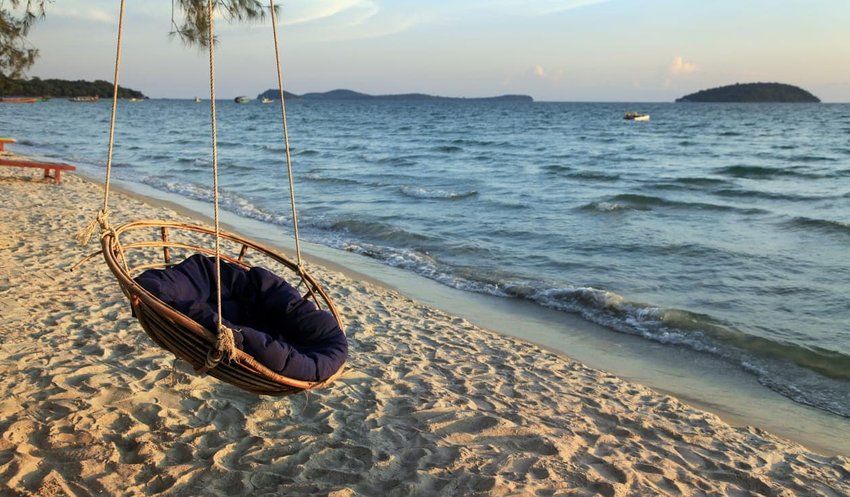 Calling all party people and beach bums – we've found you a perfect escape from reality in southern Cambodia. In the center of the small town you'll find hostels and guesthouses offering cheap rooms and food for budget travelers. A 5-minute walk will find you on Sihanoukville's main strip of sand, Serendipity Beach, lined with beach bars that bump music late into the night. If it's a party you want, it's a party you'll get. A night out here is a great way to meet some fun new people.
Word of warning: the beach hawkers are persistent and will try their best to get you to buy their food, souvenirs, bangles, etc. This beach is okay for lounging on as well, but the real beauty lies outside the town center. Rent a motorbike and take off for the day to more chilled-out locations like Otres Beach. To really escape the crowds, hop a boat to the island of Koh Rong, Sihanoukville's most idyllic location.
4. Matara, Sri Lanka


Want to beat the crowds and find your own secluded paradise? Look no further than Matara, located on the southern tip of Sri Lanka. The plethora of colorful fish just off Polhena Beach is a dream come true for snorkelers. Experienced surfers can head to the end of Matara Bay to catch some very decent swell breaking at Secret Point. And if you really want some alone time, head a few kilometers west of Polhena for an intimate atmosphere at Madiha Beach. Sprawling coastlines aside, the city of Matara is a bustling and authentic piece of Sri Lankan culture. Lively street life, centuries-old historic structures, and Buddhist temples offer a peek into what real Sri Lankan life is all about.
5. Mui Ne, Vietnam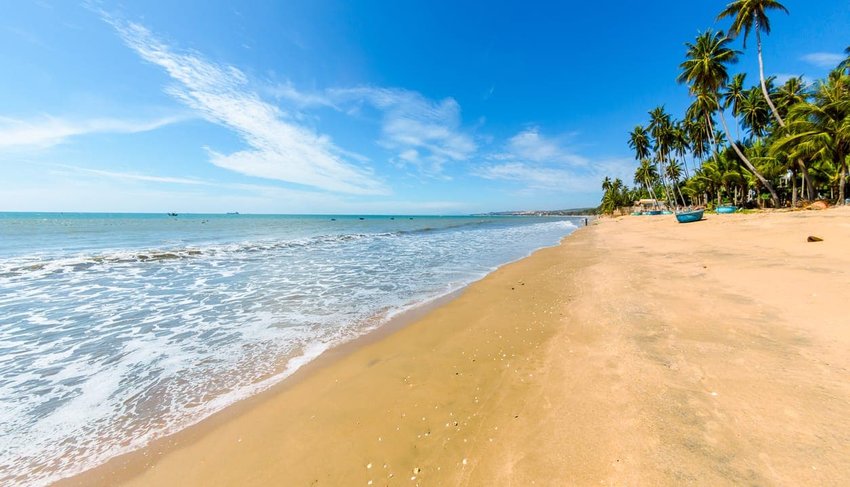 Another Vietnamese city that can't be excluded from this list is Mui Ne, but it's a far cry from Hoi An's peaceful and tranquil shores. Mui Ne is a 12-kilometer long bay known for being an activity hot-spot - both on and away from its beaches. Mui Ne's main beach is a haven for kite surfers who benefit from the often-windy weather. Kitesurfing schools dot the shore and lessons are given right on the beach. Tip: do your online research on kite surfing schools before handing over any money – some are definitely better than others!
Mui Ne also makes the list because it's got so much more to offer than just great beaches. It's famous for its red and white sand dunes. A trip here can include 4-wheeling around the spectacular windswept dunes or sliding down the mounds on a plastic orb! And if you want to get back to nature, a hike through Fairy Stream will leave you feeling satisfied.
6. Jeju Island, South Korea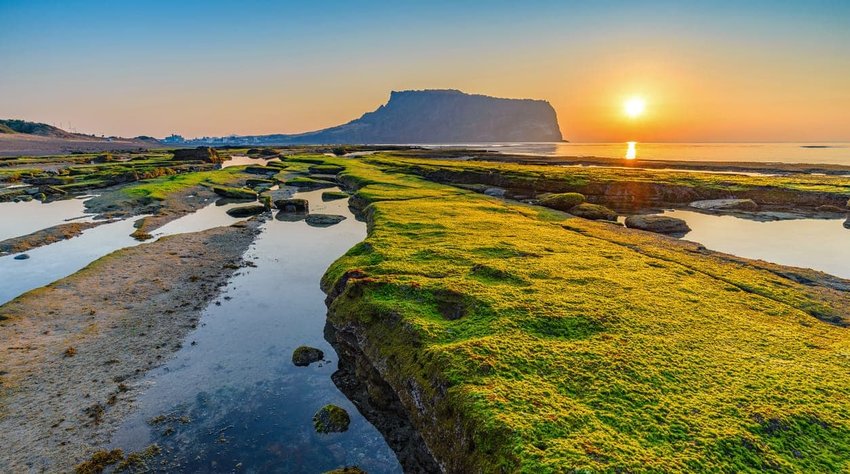 Jeju is super popular among locals who long to escape the intensity of busy cities like Busan and Seoul. This island is much more than the popular beaches of Iho, Jungmun, and Emerald Bay. It's a mash-up of culture, quirky attractions, and stunning scenery. The Olle walking trails showcase the best of Jeju's beauty as it winds its way around the island's stunning coast. Once heavily dominated by 350-plus active volcanoes, the remnants of this can be seen all over the island. Take in a sunrise from an ancient volcanic crater, walk through the creepy tunnels of the Manjang Cave (formed by cooled lava), or hike the highest mountain in South Korea (the dormant volcano, Hallasan). Last but not least are the amazing deep-diving local women aged 60-75 who free dive up to 20 meters for squid, octopus, and clams. They can be seen in action at Jungmun or Seogwipo Beach.
Enjoy this article? Share it with a friend
All featured products and deals are selected independently and objectively by the author. The Discoverer may receive a share of sales via affiliate links in content.
Discover the World's Best Destinations, with your free weekly travel guide sent straight to your inbox.
Welcome to The Discoverer!
We are so excited to fill your inbox with discoveries from around the world! You can expect your first edition to arrive on Monday. Until then, feel free to check out our previous editions.