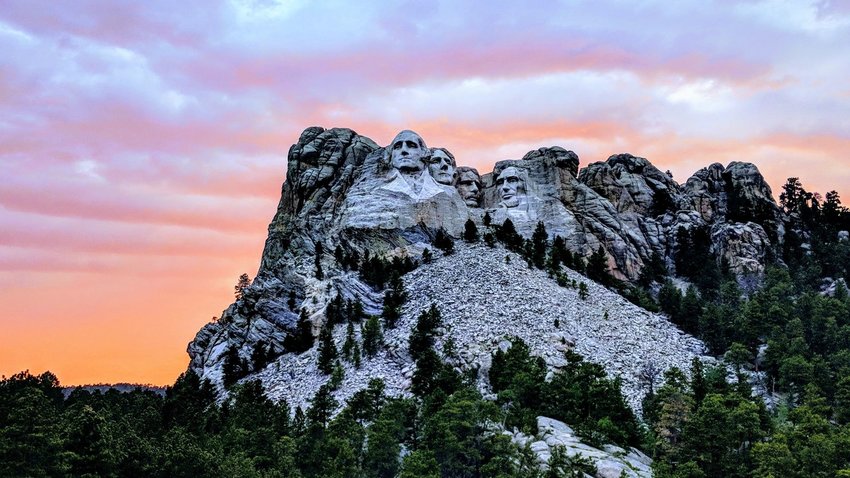 50 Zoom Backgrounds From 50 States
Want to represent your home state during your next Zoom meeting or virtual happy hour? We've rounded up 50 beautiful photos from all 50 states in the U.S., and we even cropped and resized them for you so they'll look as good as possible on your calls.
Alabama
Guntersville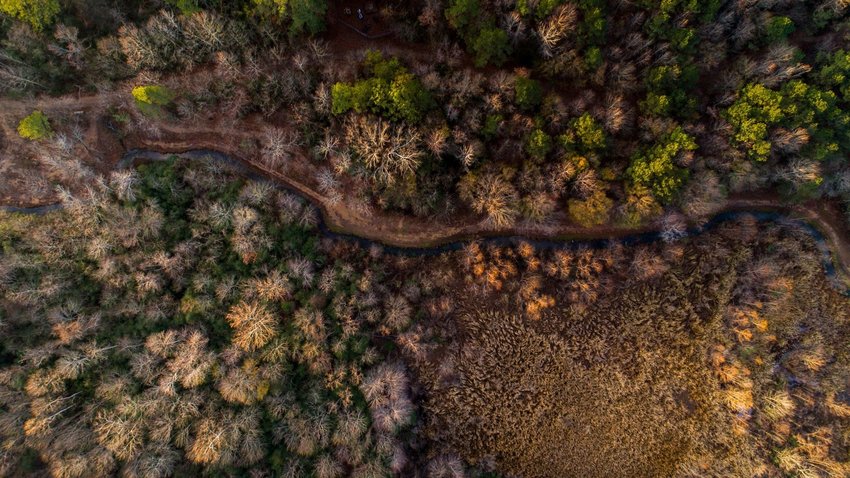 Built on a narrow peninsula surrounded by Lake Guntersville, Guntersville is considered one of the best fishing spots in America, and even hosted the annual Bassmaster Classic competition in 2014.
Alaska
Chugach National Forest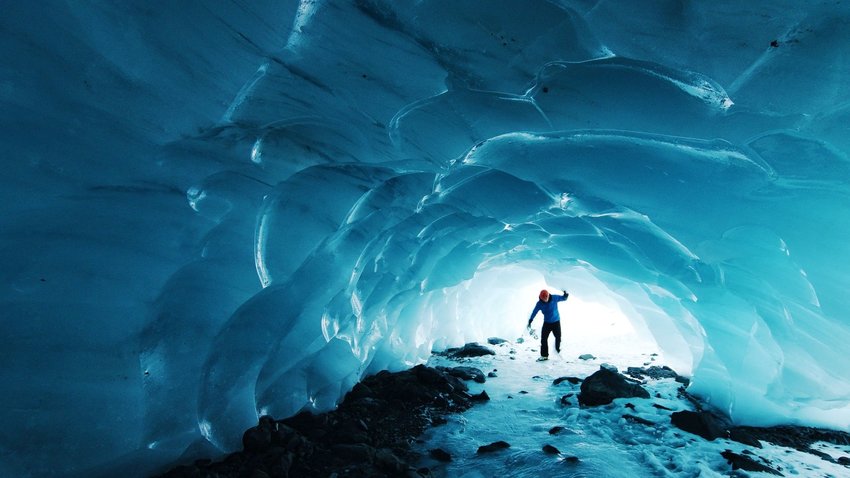 With an estimated 3,000-5,000 birds calling it home, the Chugach National Forest is said to contain as many bald eagles as the entirety of the contiguous United States.
Arizona
Monument Valley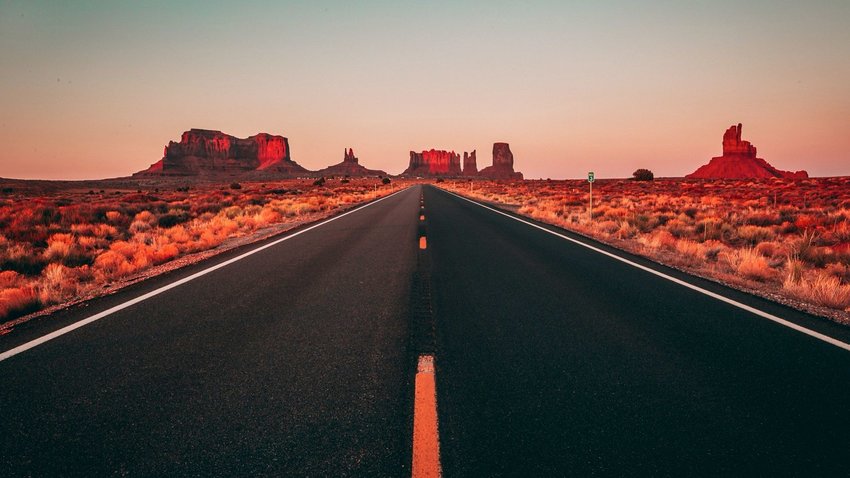 Despite its surprisingly small size (the "monuments" are spread across roughly five square miles) Monument Valley has appeared in over 50 movies, and has become one of the most recognizable landscapes of the American west.
Arkansas
Lake Ouachita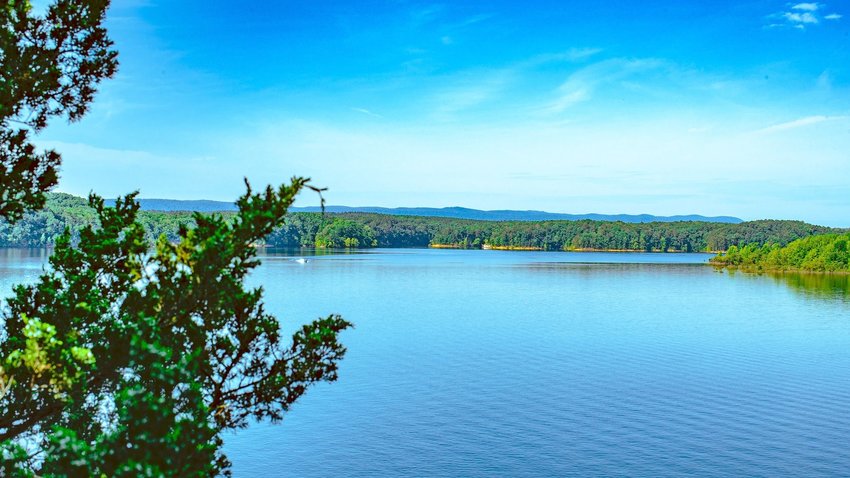 Lake Ouachita, formed by the Blakely Mountain Dam in 1953, features 690 miles of shoreline, or nearly as much as the entire state of Hawaii (750 miles).
California
Joshua Tree National Park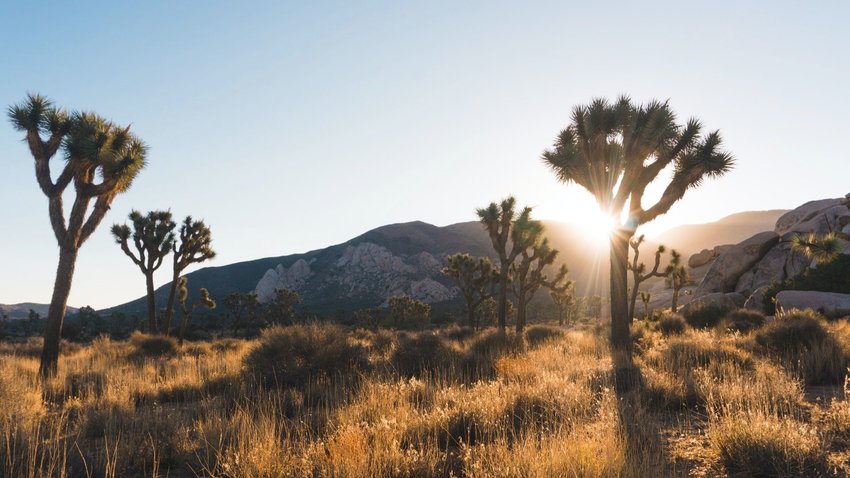 The name "Joshua Tree" was coined by mormon settlers in the 1800s, who believed that the trees' branches resembled the Prophet Joshua pointing toward the heavens.
Colorado
Denver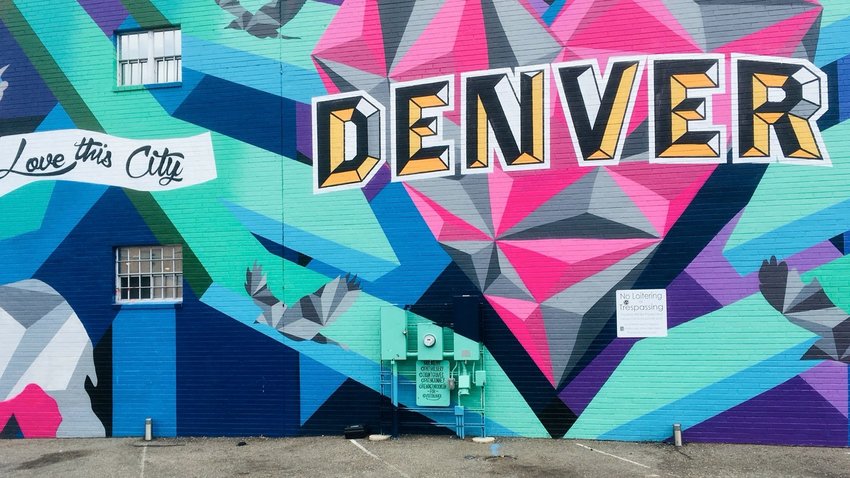 Denver is famous for its vibrant street art scene, and the mural above was created by Pat Milbery, who chronicles his colorful murals on Instagram.
Connecticut
Saville Dam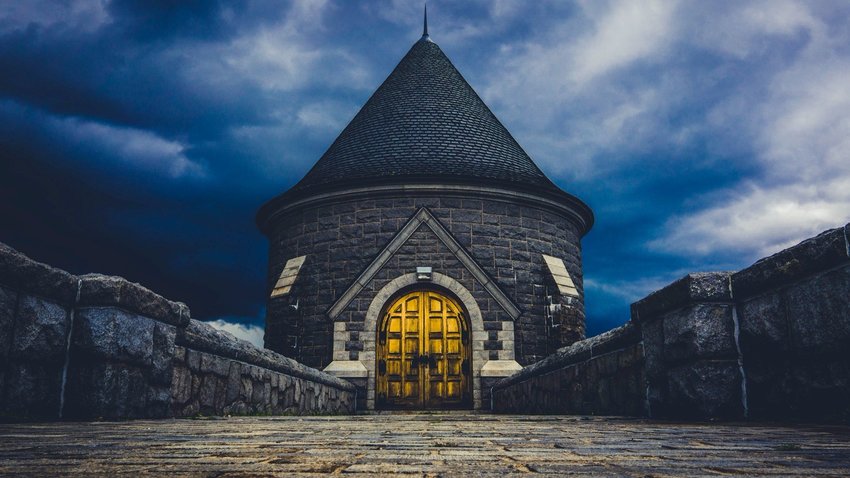 Though only the top of the castle-like gate house is visible above water, the Saville Dam Tower in Barkhamsted, Connecticut actually stands at over 180 feet high.
Delaware
Bethany Beach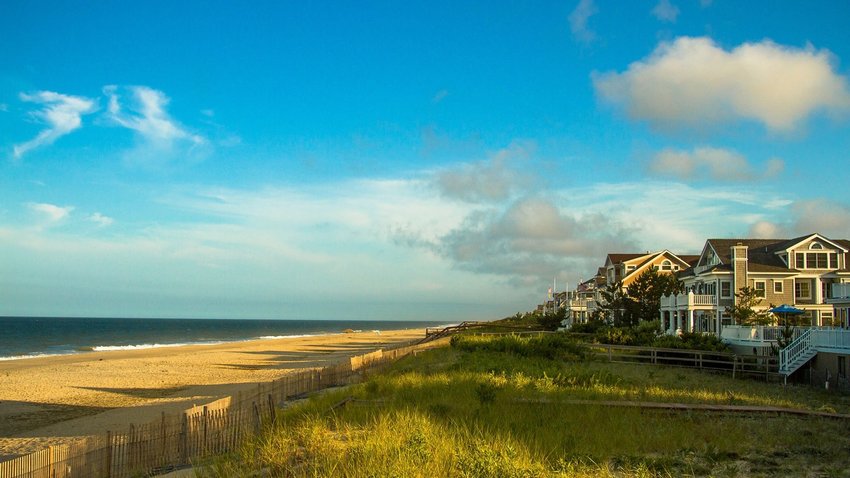 The picturesque town of Bethany Beach has just over 1,000 permanent residents, but swells to over 15,000 in the summers as vacationers from throughout the mid-atlantic flock to its public beaches.
Florida
Miami Beach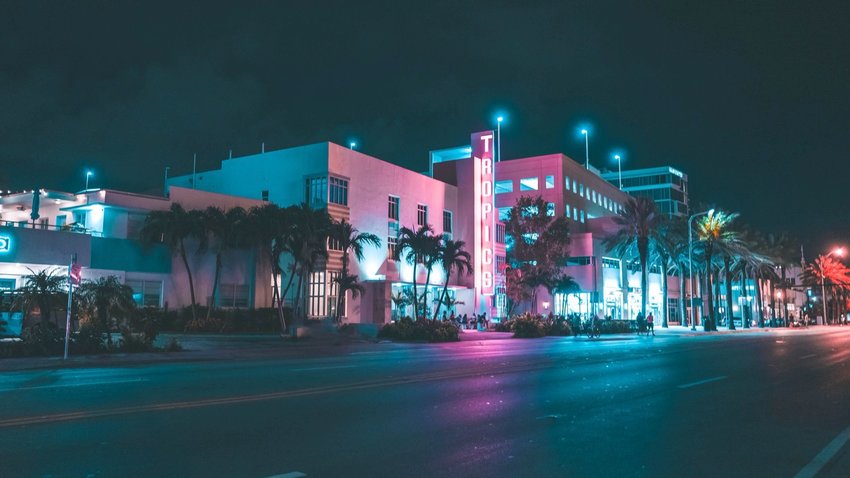 Miami Beach owes much of its distinctive art deco style to architect Henry Hohauser, who designed 19 different hotels, apartment buildings, and other works throughout the area.  
Georgia
Augusta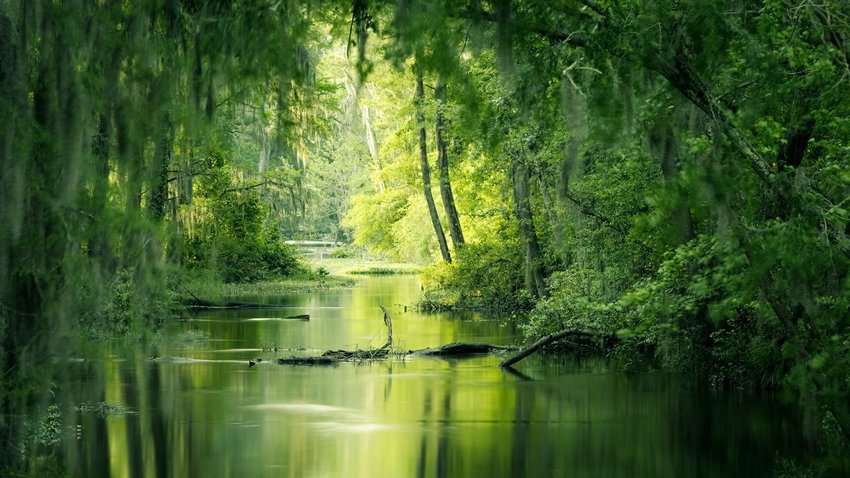 Augusta may be best known for its namesake golf club, but don't miss Phinizy Swamp's 1100 acres of protected wetlands just a few miles away.
Hawaii
Kilauea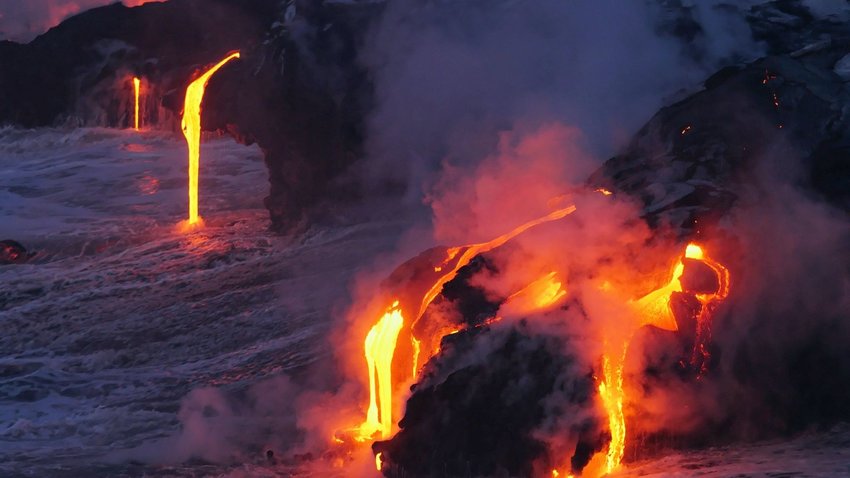 An uncharacteristically violent eruption of Kilauea in 2018 created new land a mile out into the sea off the coast of Hawaii, and brought an end to a continuous eruption that started in 1983.
Idaho
Boise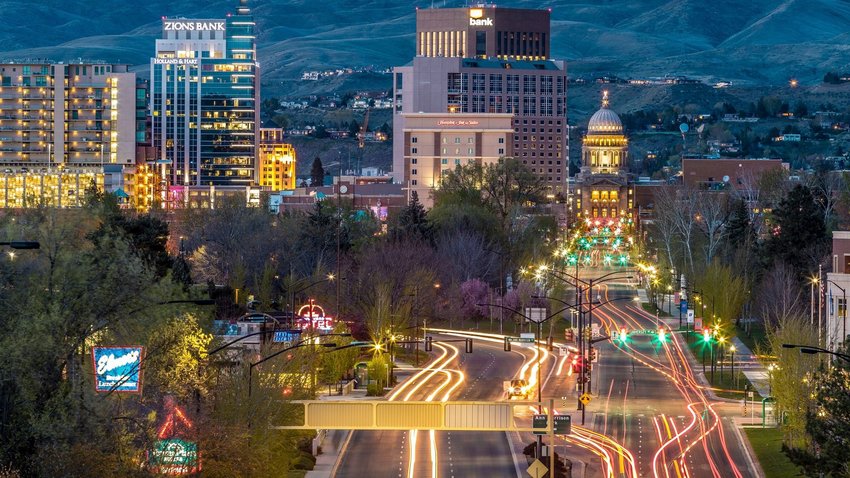 The Boise Public Library in downtown Boise is home to the Anne Frank Human Rights Memorial, the only human rights memorial in the United States.
Illinois
Chicago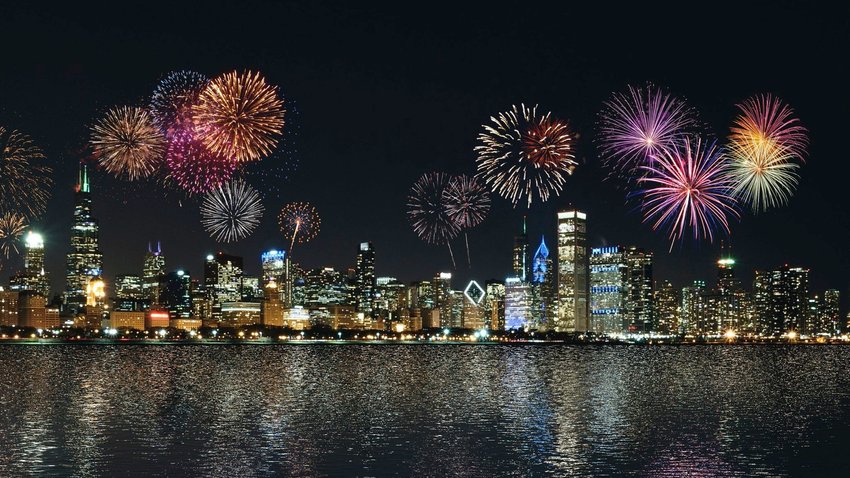 Prior to the completion of the Freedom Tower in New York, Chicago's Willis Tower (formerly Sears Tower) stood as the tallest building in the western hemisphere for over 40 years.
Indiana
Indiana Dunes National Park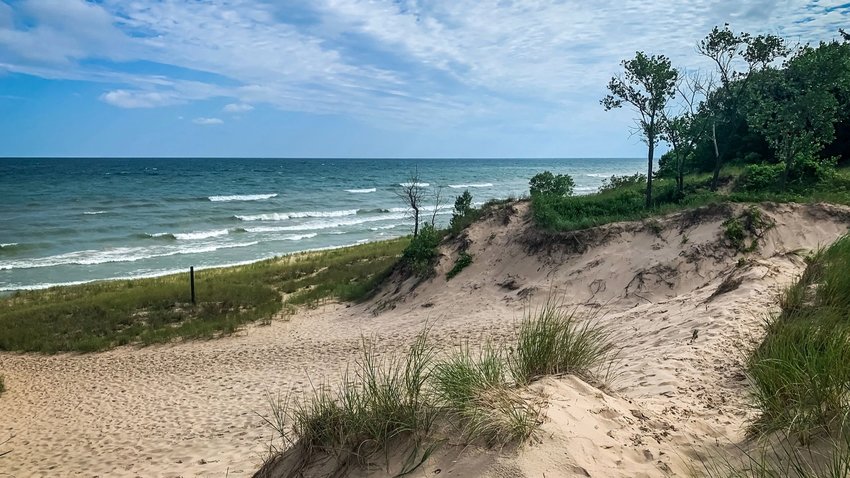 At less than 25 square miles in area, Indiana Dunes National Park is one of the smallest U.S. National Parks. But with over 2,300 catalogued species calling it home, it's also one of the most ecologically diverse.
Iowa
Des Moines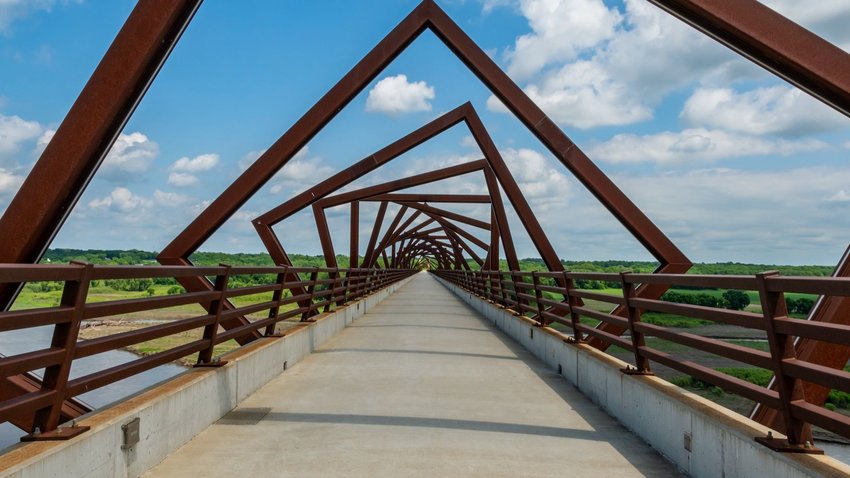 The offset squares of the High Trestle Trail pedestrian bridge in Des Moines are meant to symbolize the "cutting and slicing" forces of erosion that formed the Des Moines river valley.
Kansas
Overland Park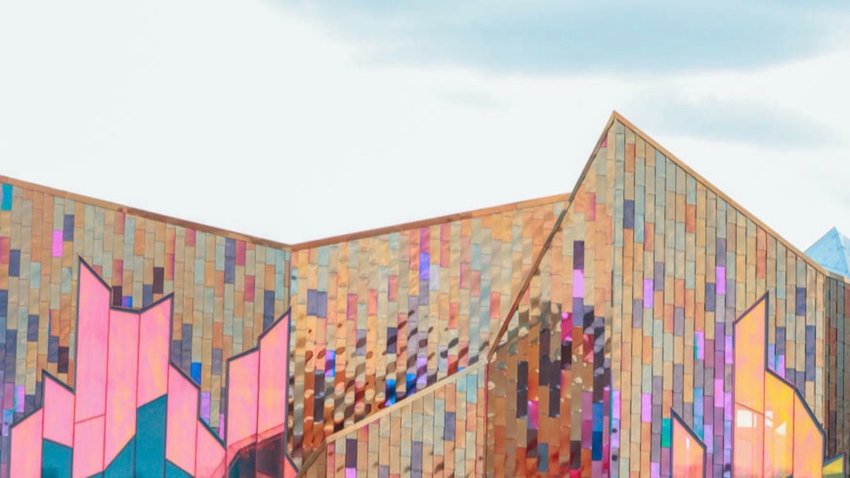 Opened in 2014, the Prairefire museum in Overland Park, Kansas uses color-shifting glass panels set against a stone facade to evoke the sight of a tallgrass prairie fire burn.
Kentucky
Big South Fork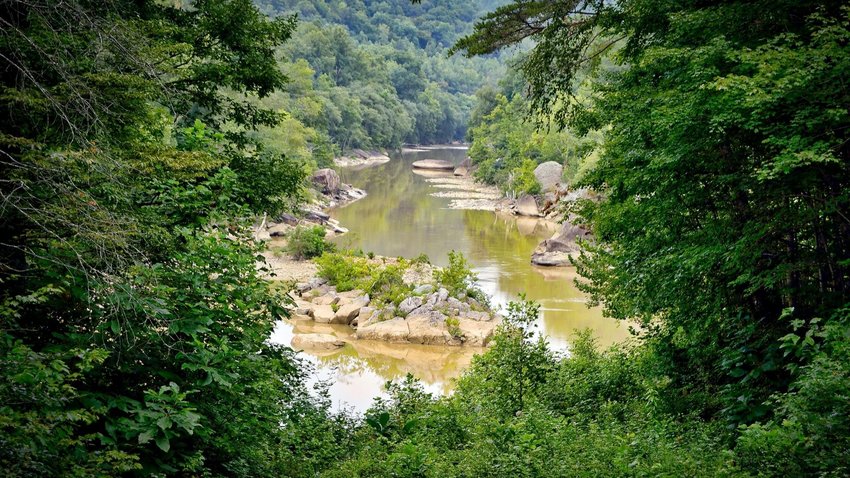 Visitors to Big South Fork can still tour the abandoned remains of Blue Heron, a former coal mining company town that has been restored as a popular museum.
Louisiana
New Orleans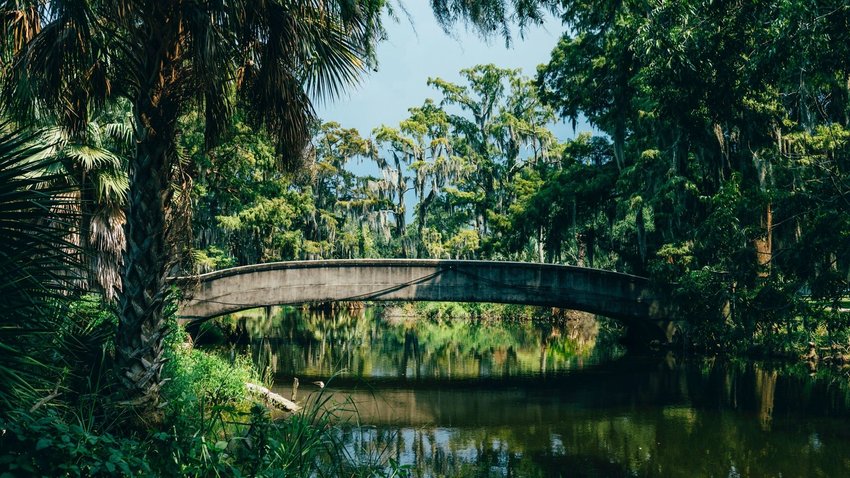 The 1,300 acre City Park in New Orleans, pictured here, is 50% larger than Central Park in New York City, and is home to live oak trees that are believed to be over 600 years old.
Maine
Cape Elizabeth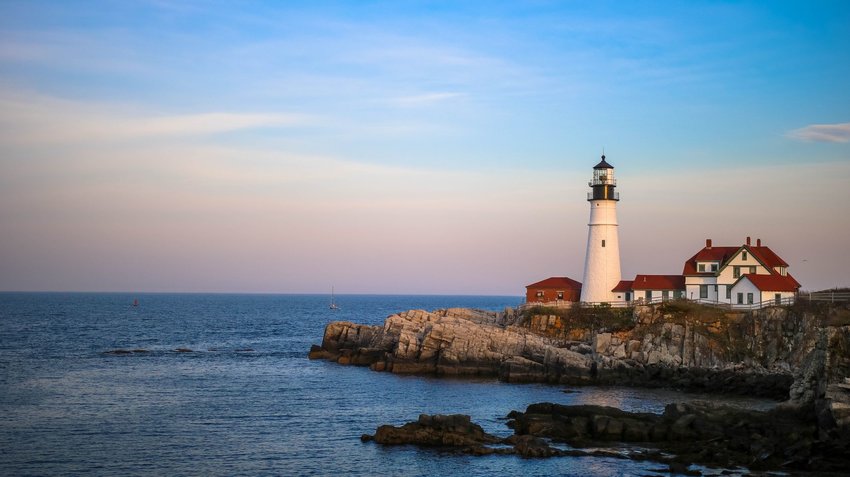 Construction began on the Portland Head Light in 1787 at the direction of George Washington himself, and it's the oldest lighthouse still standing in the state of Maine.
Maryland
Oxon Hill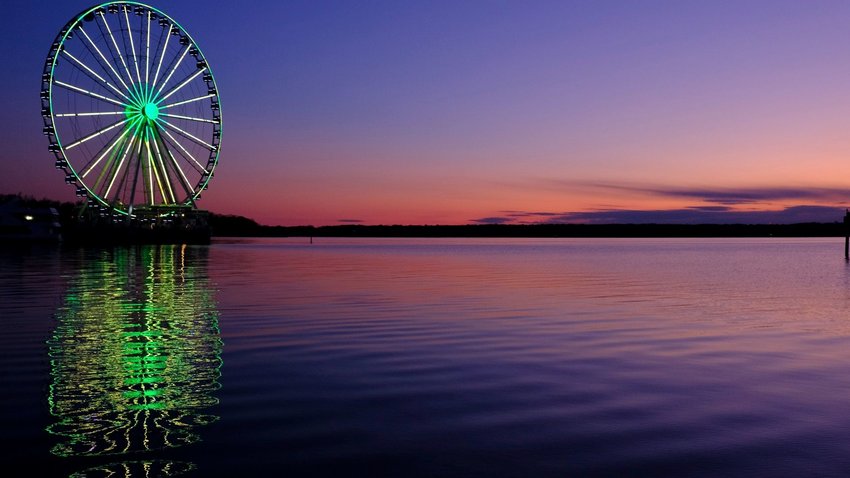 The Capital Wheel opened on the National Harbor in Oxon Hill in 2014, and features over 1.6 million individual LED lights..
Massachusetts
Boston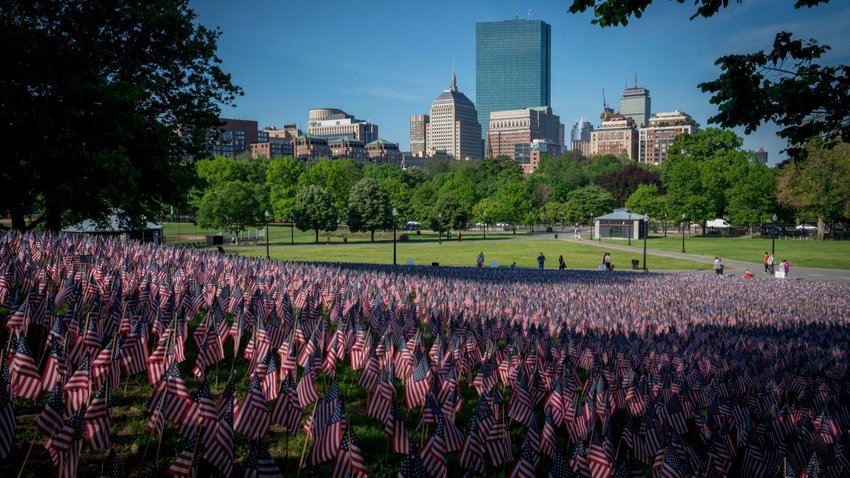 Every Memorial Day, volunteers plant over 37,000 American Flags in the Boston Common, representing every Massachusetts resident who gave his or her life in the armed services since the Revolutionary War.
Michigan
Pictured Rocks National Lakeshore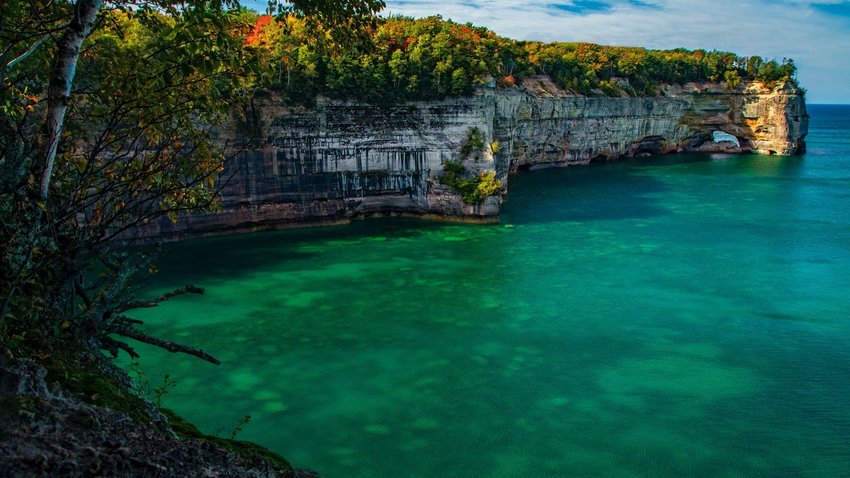 Located on the south shore of Lake Superior on Michigan's upper peninsula, Pictured Rocks National Lakeshore is known for its dramatic, multicolored limestone formations.
Minnesota
Minneapolis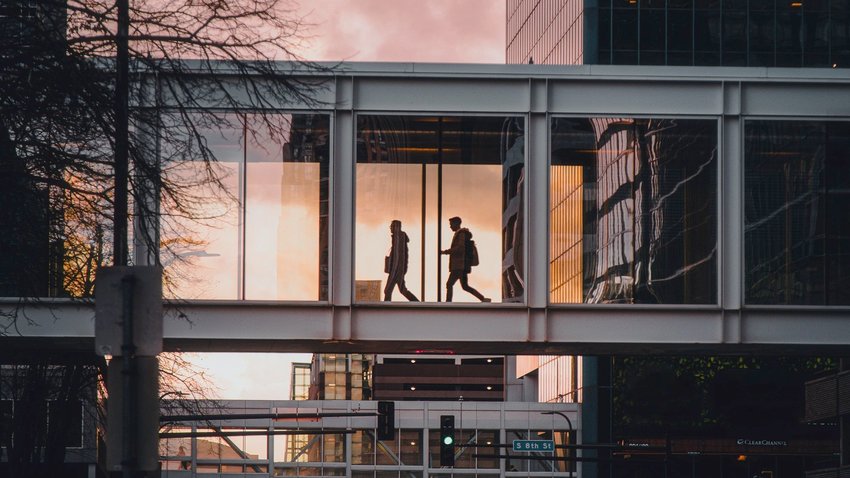 At over 11 miles in length, the Minneapolis Skyway System is the longest continuous, climate-controlled indoor sidewalk system in the world, allowing Minnesotans to walk throughout downtown Minneapolis year-round.
Mississippi
Biloxi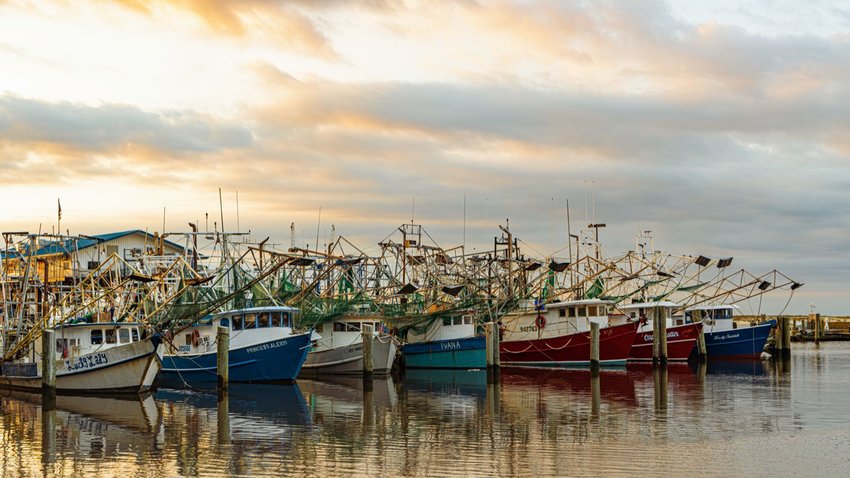 Hundreds of commercial shrimping boats call Biloxi home, and many even run guided tours during the offseason.
Missouri
Camdenton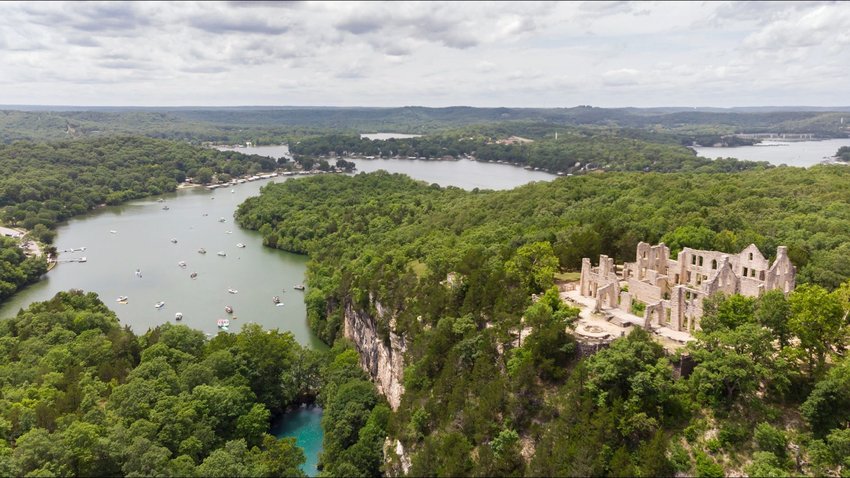 Ha Ha Tonka State Park outside of Camdenton, MO houses the ruins of businessman Robert Snyder's European-style castle, which was completed in 1920, but burned down in 1942.
Montana
Glacier National Park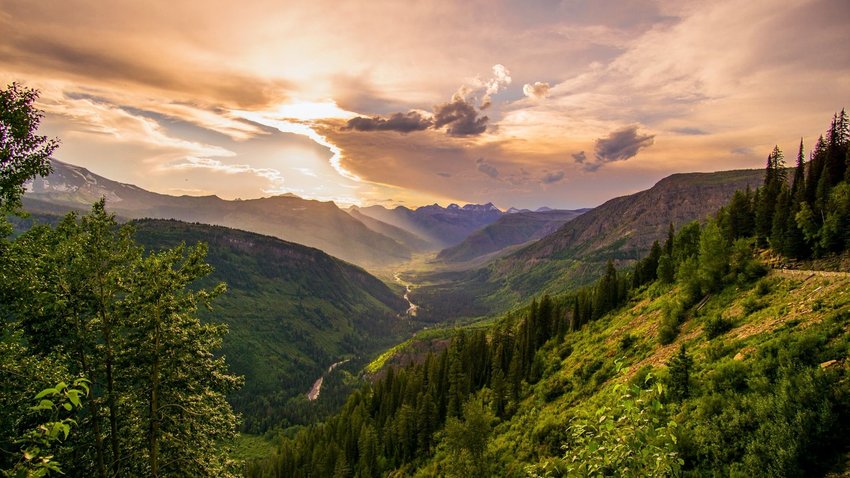 Glacier National Park in Montana borders Waterton Lakes National Park in Canada, and the border-spanning nature preserve was designated as the world's first International Peace Park in 1932.
Nebraska
Chimney Rock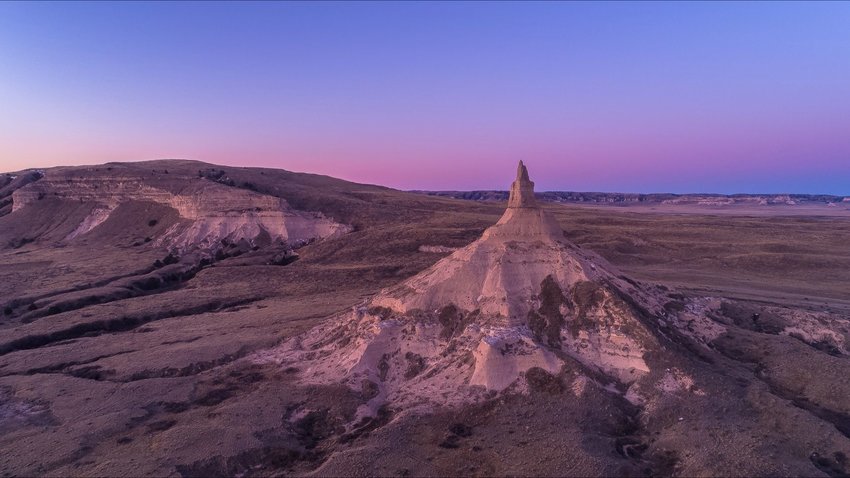 With a peak rising to over 4,000 feet above sea level, Chimney Rock in western Nebraska served as a landmark for west-bound travelers on the Oregon Trail, California Trail, and Mormon Trail.
Nevada
Lake Tahoe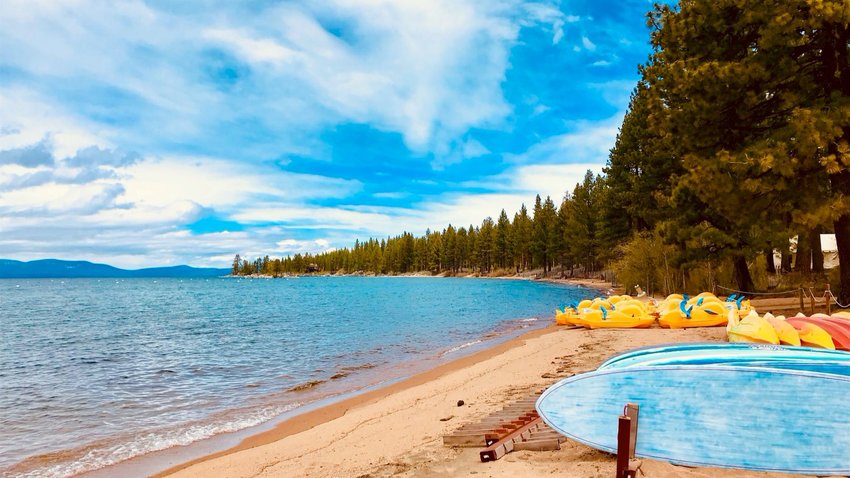 Located on the border of Nevada and California, Lake Tahoe trails only the Great Lakes as the largest body of fresh water in the U.S., by volume.
New Hampshire
Portsmouth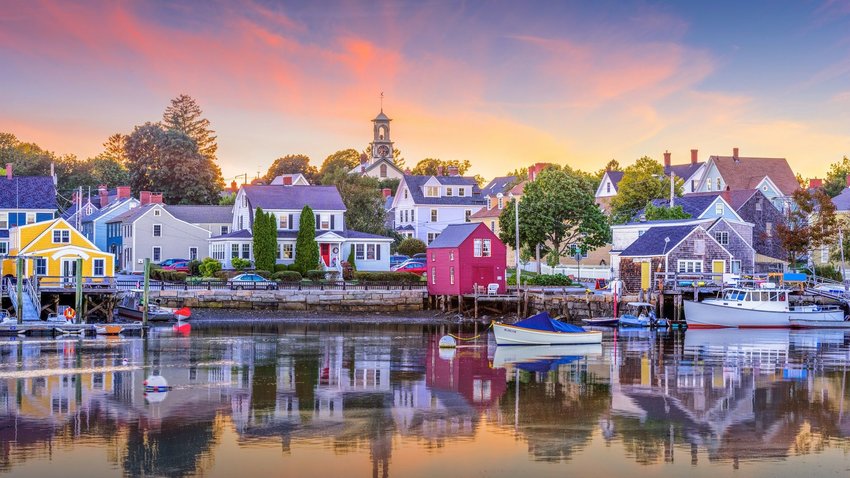 The seaside town of Portsmouth was the original capital city of the colony of New Hampshire, but the seat of government was moved to Exeter during the Revolutionary War to protect it from the British Royal Navy.
New Jersey
Paterson Great Falls National Historical Park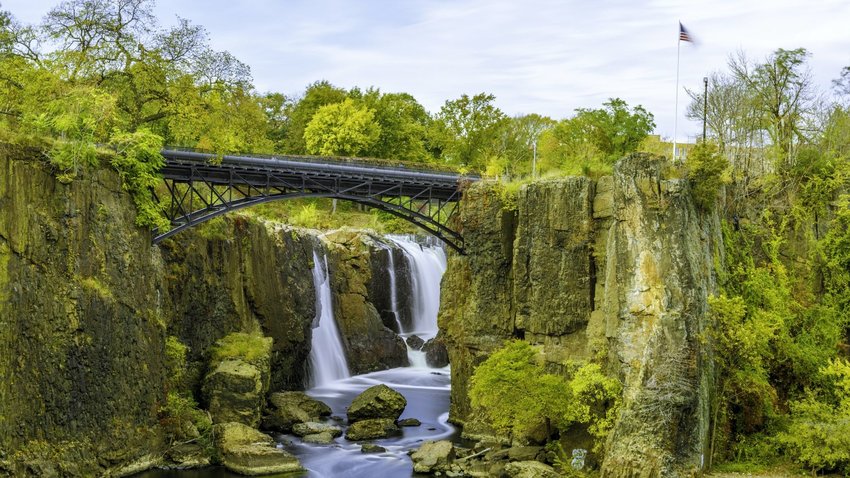 Great Falls was chosen by then-Secretary of the Treasury Alexander Hamilton as the United States' first planned industrial city, or "national manufactory." Its waterfalls and manmade canals powered factories that produced everything from cotton and paper to the nation's first submarine, the U.S.S. Holland.
New Mexico
Tent Rocks National Monument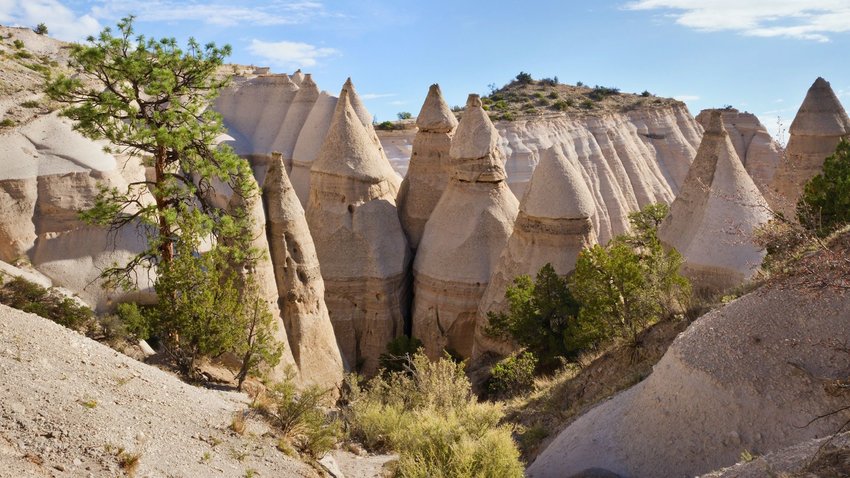 New Mexico's uniquely conical tent rocks were formed from volcanic ash over 6 million years ago, and have been weathered over time into slot canyons that are popular with hikers.
New York
Watkins Glen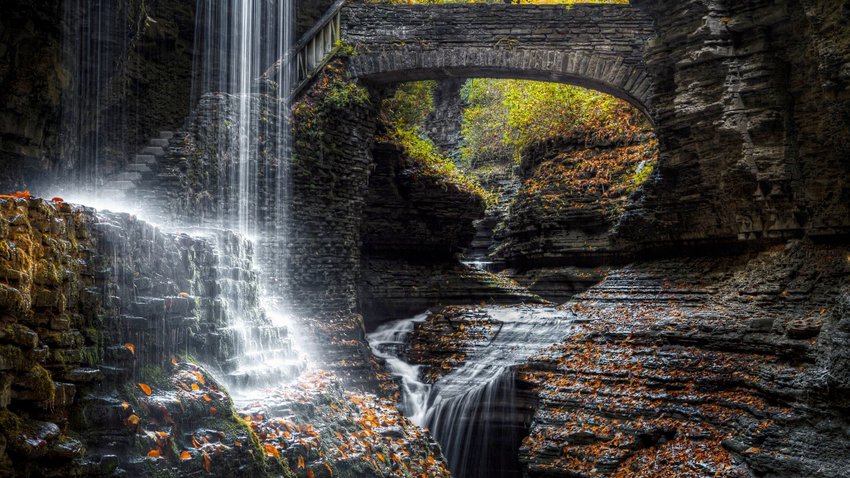 A series of 11 long, skinny "finger lakes" in upstate New York were formed by glaciers, and are among the deepest lakes in the United States.
North Carolina
Outer Banks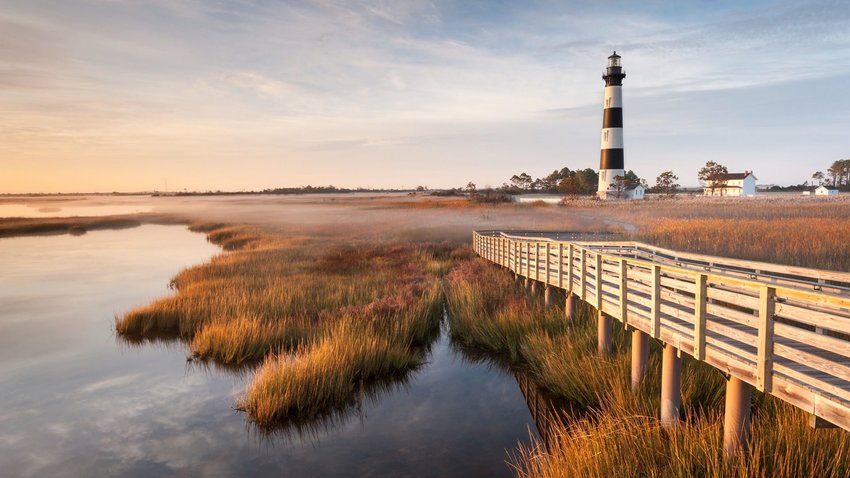 The famous Bodie Island Lighthouse is actually the third lighthouse to stand at the site. The first leaned due to a poor foundation, and was torn down in 1859. The second  was constructed shortly after, and then destroyed by only two years later during the Civil War.
North Dakota
Fargo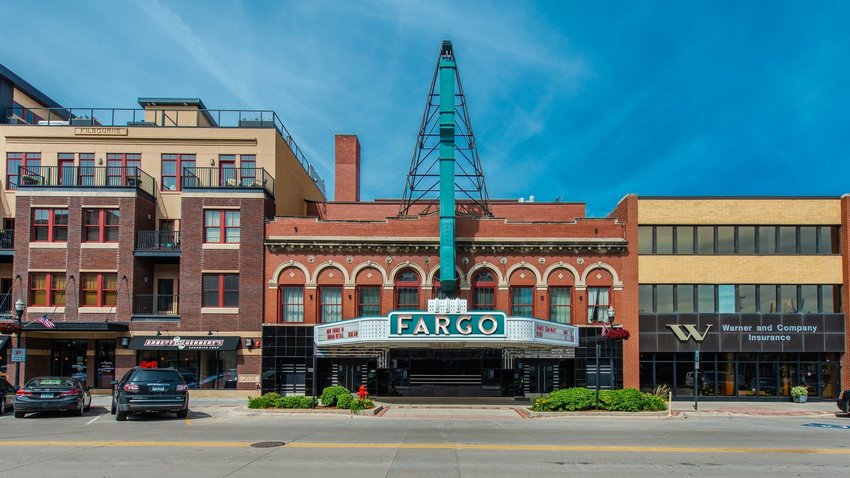 The much-photographed Fargo Theater opened its doors in 1926, and has hosted the annual Fargo Film Festival since 2001.
Ohio
Columbus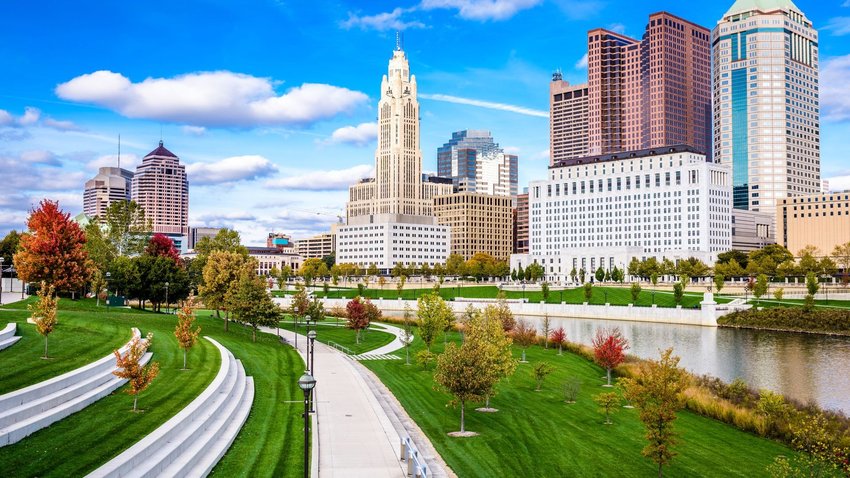 Upon its completion in 1927, the art deco LeVeque Tower in downtown Columbus was the second tallest building in the United States, and the fifth tallest in the world. It was recently converted into a 150 room boutique hotel, operated by Marriott.
Oklahoma
Oklahoma City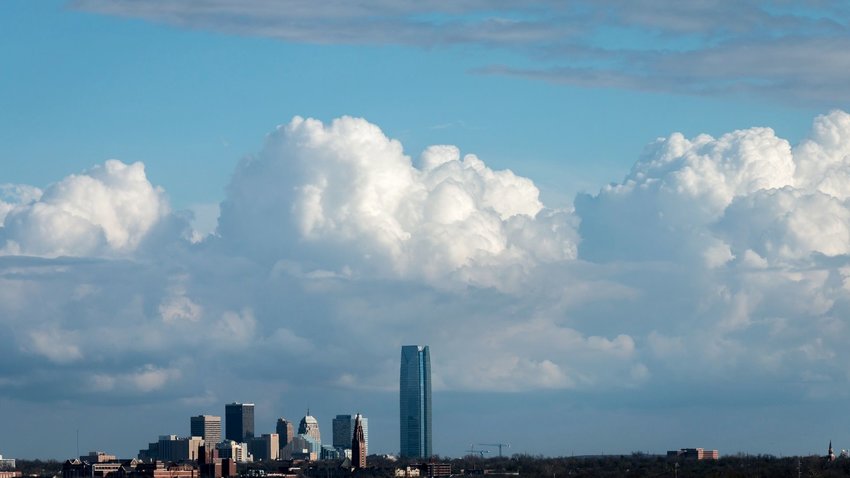 Oklahoma City owes its lopsided skyline to the 844 foot Devon Energy Center. Completed in 2012, it rises almost twice as high as any other building in the city.
Oregon
Ecola State Park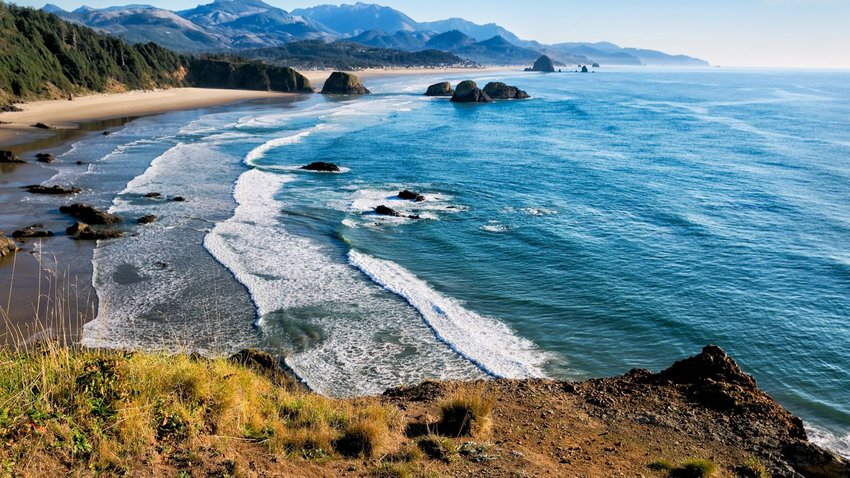 Lewis and Clark made camp for the winter on the Oregon coast after completing their historic trek across North America, and you can visit a recreation of the site today at Fort Clatsop National Memorial.
Pennsylvania
Mill Run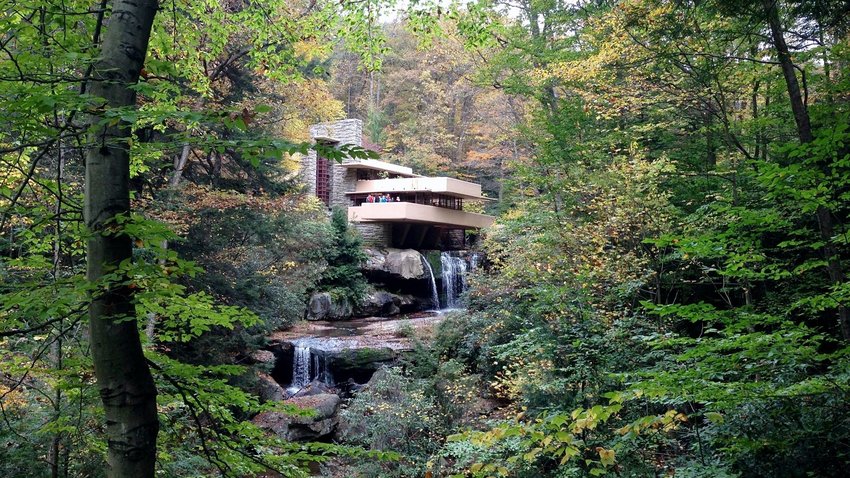 Built over a remote waterfall in rural western Pennsylvania, Frank Lloyd Wright's iconic Fallingwater House has been called the "best all-time work of American architecture" by the American Institute of Architects.
Rhode Island
Newport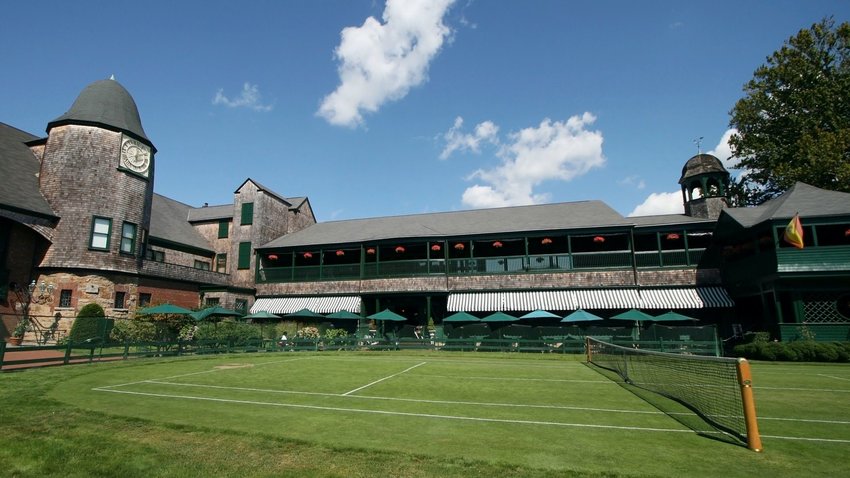 Newport is the home of the International Tennis Hall of Fame, and hosts the only professional grass court tournament in North America, immediately following Wimbledon each year.
South Carolina
Charleston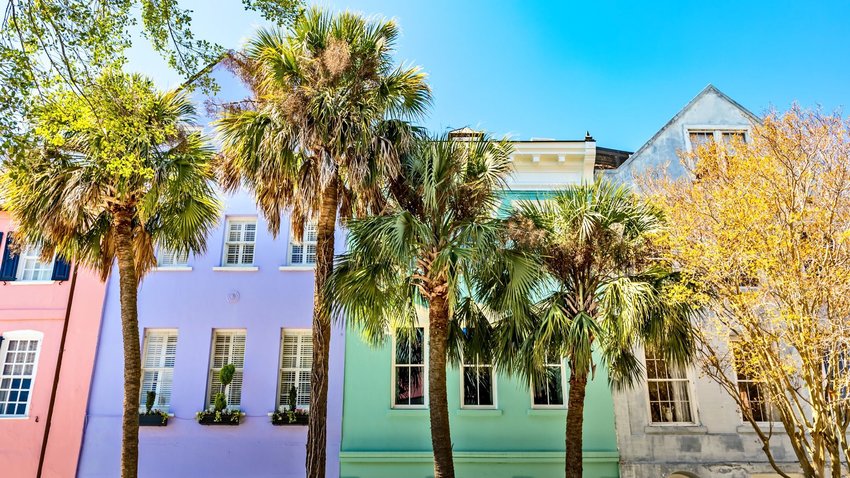 Charleston's Rainbow Row of homes dates back to the mid 1700s, and is the longest continuous strip of Georgian row houses in the United States.
South Dakota
Mt. Rushmore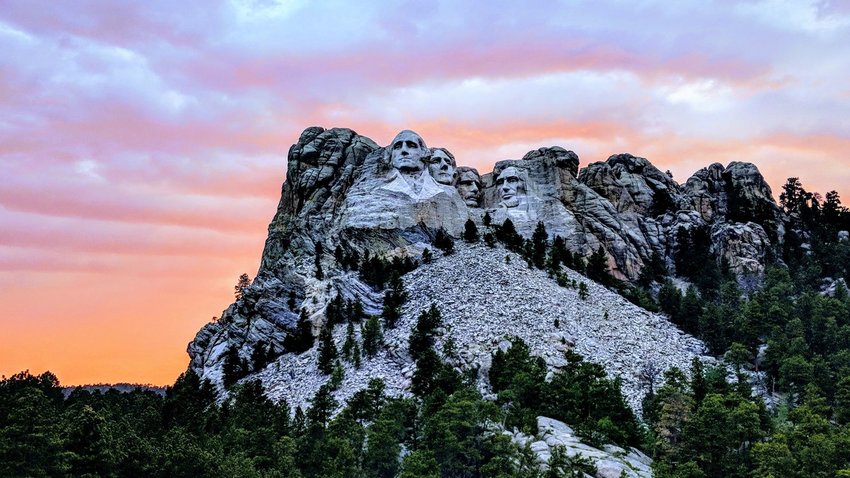 Washington, Jefferson, Roosevelt, and Lincoln were chosen for Mt. Rushmore to represent the United States' birth, growth, development, and preservation, respectively.
Tennessee
Great Smoky Mountains National Park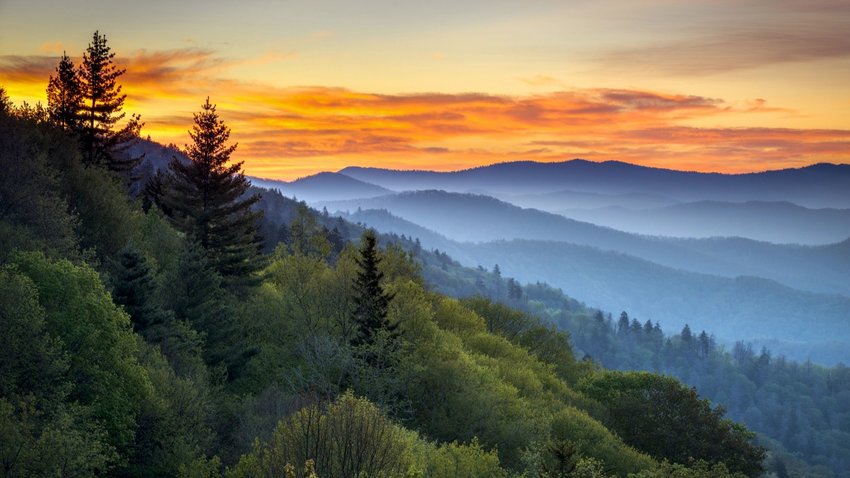 An estimated 36% of the forest in Great Smoky Mountains National Park, or nearly 200,000 acres, are estimated to predate European settlement of North America.
Texas
Austin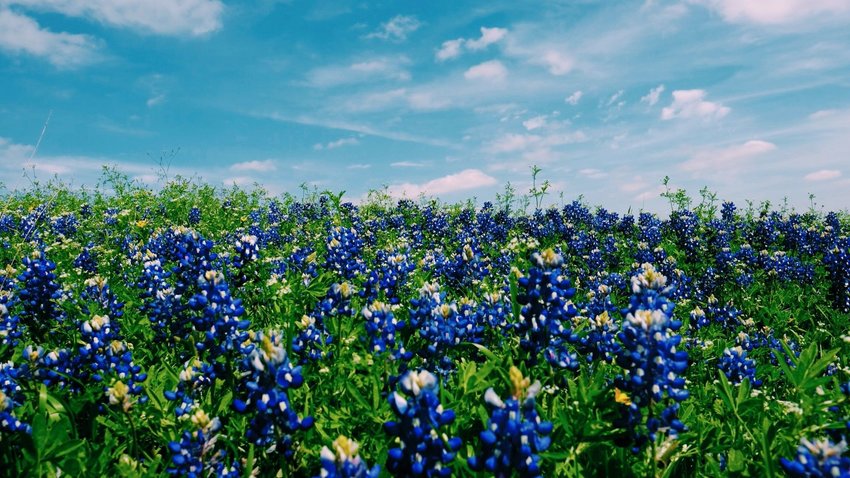 Every spring, millions of Texans stop by the roadside to take pictures among the state's iconic bluebonnet wildflowers.
Utah
Bryce Canyon National Park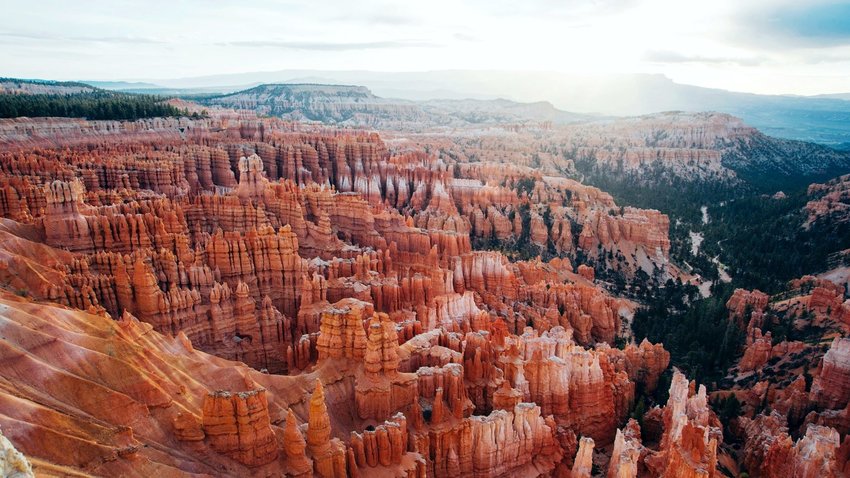 Bryce Canyon wasn't formed by the central flow of a river, and is thus not technically a canyon. Instead, it was formed by headward erosion, where erosion causes the mouth of a river to move in the opposite direction of the stream flow.
Vermont
Montpelier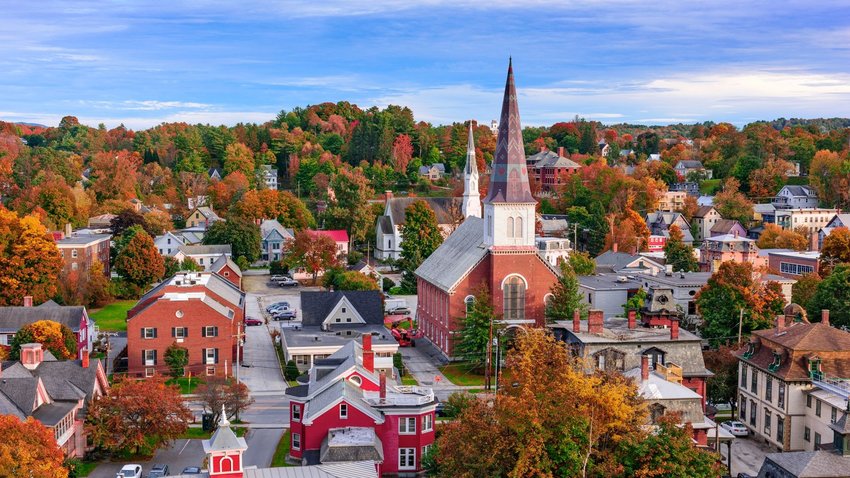 With fewer than 10,000 residents, Montpelier is the least populous state capital in the United States. In our opinion at least, it's also one of the most underrated.
Virginia
Natural Bridge State Park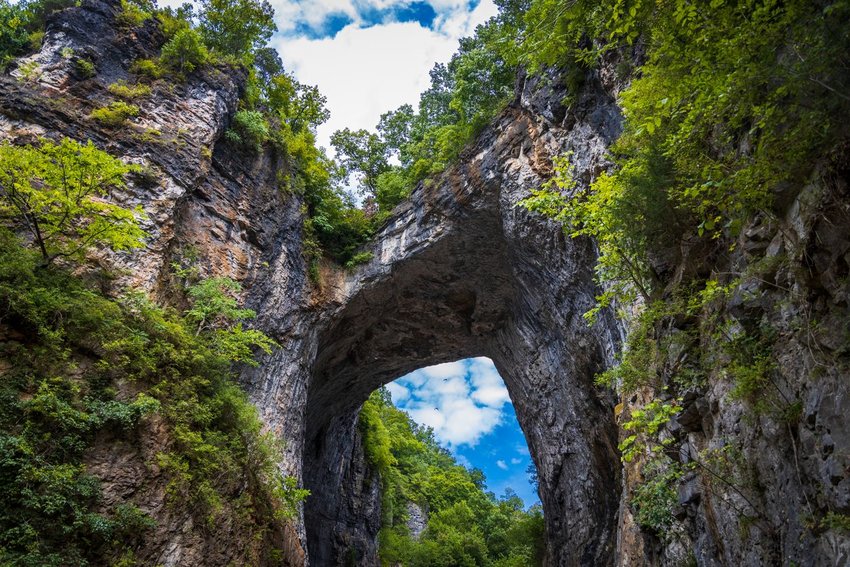 Now a state park, Natural Bridge was survyed by a young George Washington in 1750, and was purchased by Thomas Jefferson from King George III prior to the American Revolution, in 1774.
Washington
Mount Saint Helens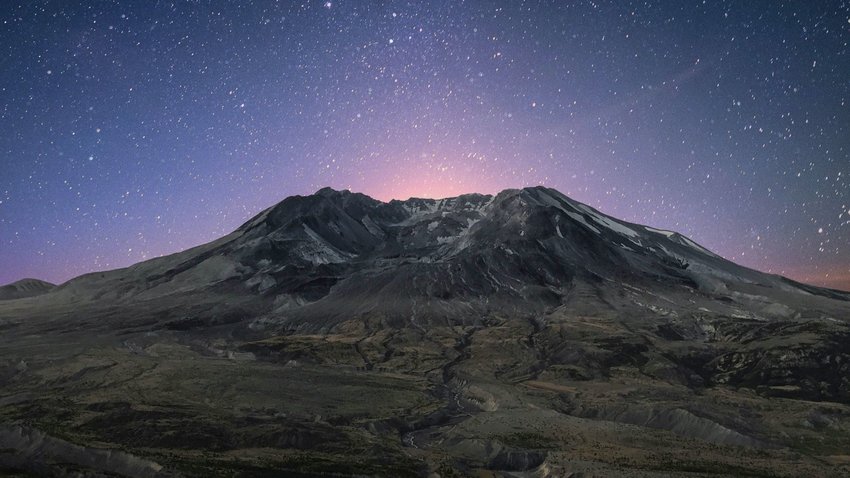 Following Mount Saint Helens' famous 1980 eruption, a brand new glacier formed inside the lava dome. Now called Crater Glacier, it contains more ice than the rest of the mountain's glaciers combined, despite its geologically young age.
West Virginia
The Greenbrier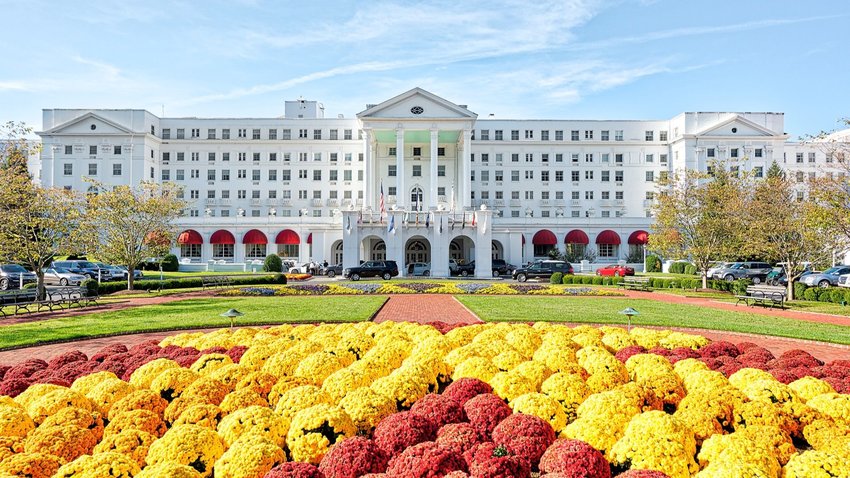 The historic Greenbrier Hotel in White Sulphur Springs, WV secretly housed a nuclear bunker large enough to house all 535 members of Congress. The bunker was decommissioned after its existence was revealed by The Washington Post in 1992, but you can still tour the facility today.
Wisconsin
Madison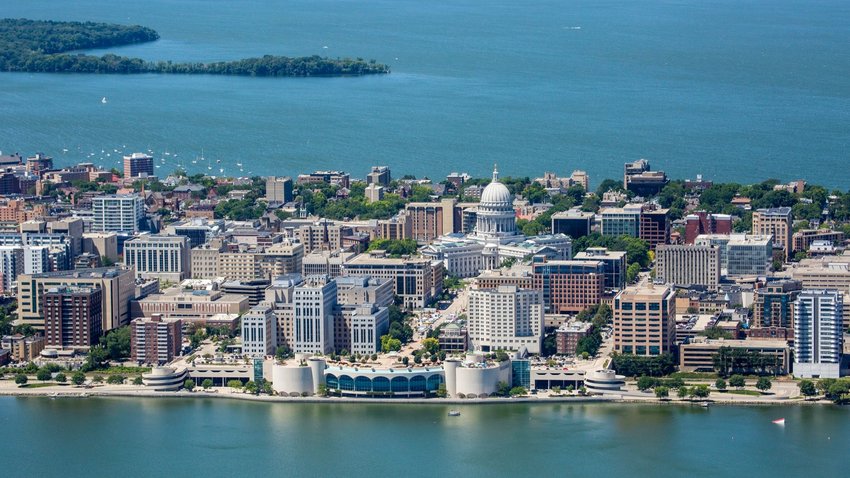 The urban core of Madison, Wisconsin is built on a narrow isthmus between Lakes Mendota and Monona. It and Seattle are the only two major U.S. cities to be built on an isthmus.
Wyoming
Devils Tower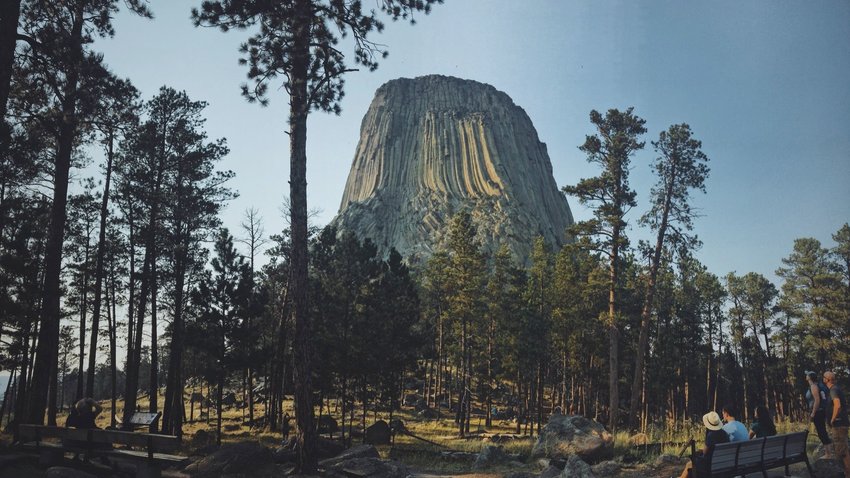 Visited by 400,000 nature lovers annually (and climbed by about 4,000), Devils Tower served as the climactic filming location of Close Encounters of the Third Kind in 1977.
Enjoy this article? Share it with a friend
All featured products and deals are selected independently and objectively by the author. The Discoverer may receive a share of sales via affiliate links in content.
Discover the World's Best Destinations, with your free weekly travel guide sent straight to your inbox.
Welcome to The Discoverer!
We are so excited to fill your inbox with discoveries from around the world! You can expect your first edition to arrive on Monday. Until then, feel free to check out our previous editions.