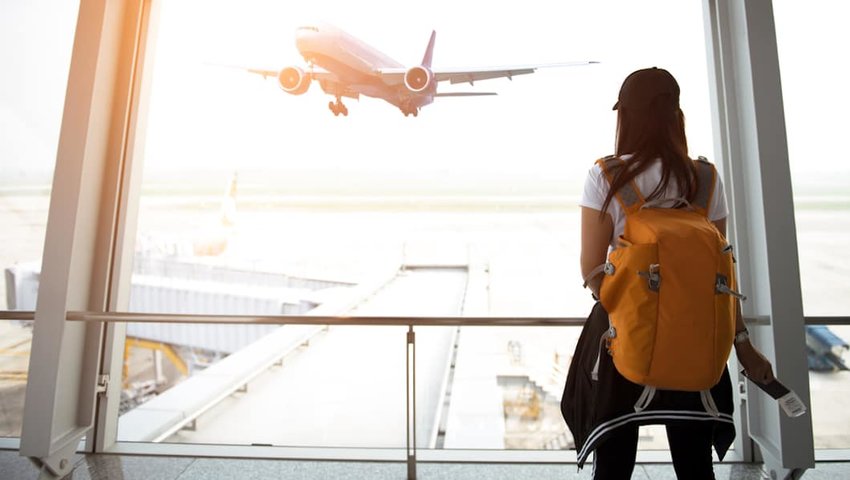 5 Tips for Traveling With Just a Backpack
Anyone who has managed to travel with just their backpack will happily tell you that doing so brings a feeling of extreme liberation. But, like everything, there's an art to one-bag travel and it's something that even the most seasoned travelers spend time perfecting. Whether you are planning a 2-day, 2-week or 2-month trip, here's five tips that should help you on your way to achieving what for some often seems impossible.
Choose the Right Backpack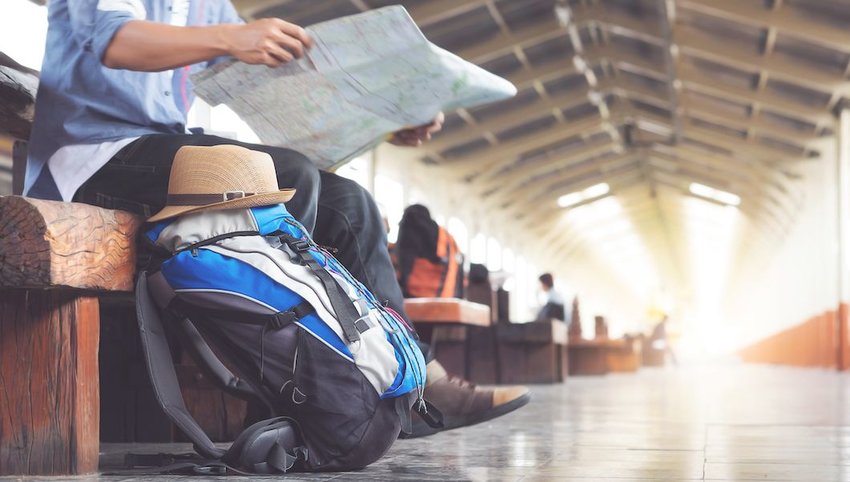 The journey to successful one-bag traveling begins with your choice of backpack. One of the most important factors when selecting a bag is size and capacity. For a weekend break you'll probably want a 30-liter bag while for week-long trips a capacity of 35 liters should be sufficient. With 45 liters you'll have enough space for two weeks of travel, or more. Check the measurements of each bag to make sure that they comply with airline carry-on dimensions. The standard airline restriction usually allows for a 55-liter backpack.
Comfort is equally as important, which is why it's best to physically try on different bags rather than order one online. Go for one that has padded shoulder straps, which will sit nicely on your shoulders. There's also a choice to be made between the traditional backpack shape and duffel bags with straps.
Be Selective in Your Clothing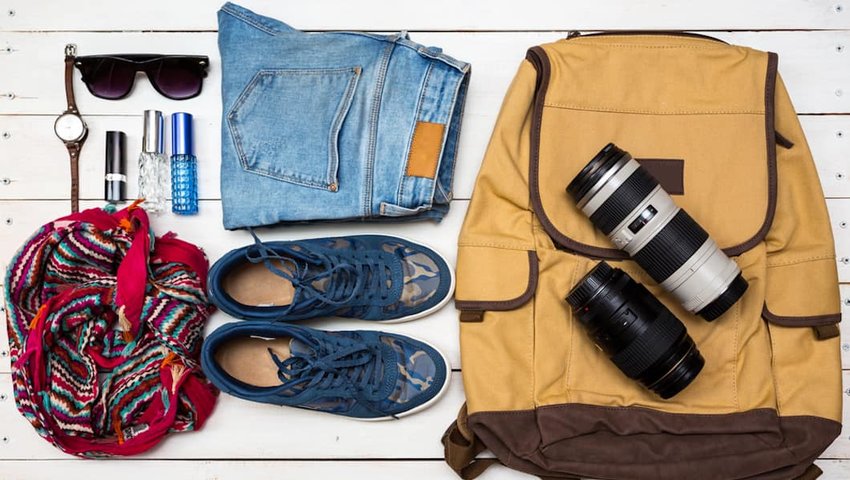 If you are serious about traveling with only a backpack then it's fundamental to be strict when packing. Try the rule of three, which limits you to three of every item that you want to being, i.e. three t-shirts, three shorts, three jeans/bottoms. This means that you'll have one to wear, one spare and one being washed. Similarly, try to limit yourself to two pairs of footwear so you have one to wear and only one to carry.
Lightweight clothing is a must, as it will take up less space and dry quicker when laundry day arrives. Also decide if an item is versatile and can be worn for varying occasions. For example, are your swim swim shorts or sundress suitable for both the beach and a restaurant? Dark-colored items are good, too, as minor stains are less visible.
Get Organized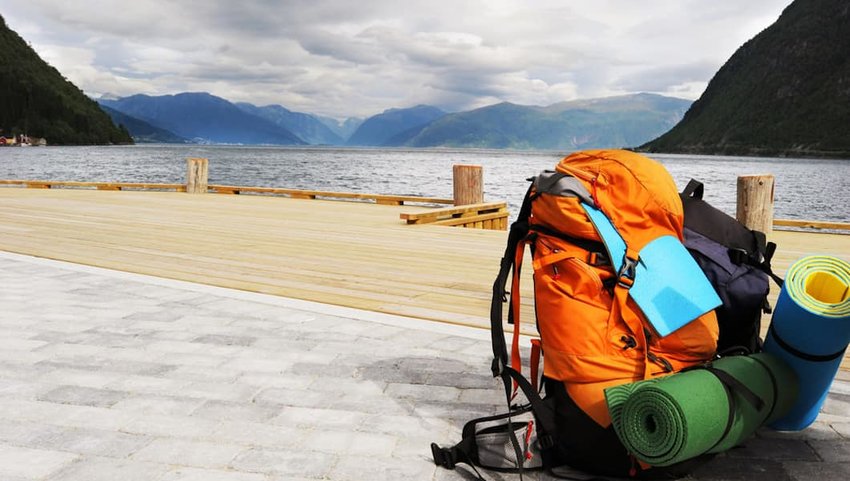 Now you've got your backpack and have separated your clothes, it's time to organize them in a way that grants easy access to them. You might have already chosen a bag because of its compartments, which let you store clothes, toiletries, electronics and documents in individual places. If this isn't an option then you might want to purchase a set of packing cubes. They come in different sizes, thus make things easily identifiable when you need to get your hands on them.
An alternative to packing cubes is to roll your clothes according to their types. Laying clothing flat isn't always an option with a backpack and it's surprising how much space rolling can save. Take it up a level by compressing clothes in zip-lock bags. These bags will come in handy for storing dirty laundry, as well. Whatever way you prefer, always pack essential things first. By doing so you won't have to fish non-essentials from the bottom of your bag if you run out of space.
Only Pack Minimal Toiletries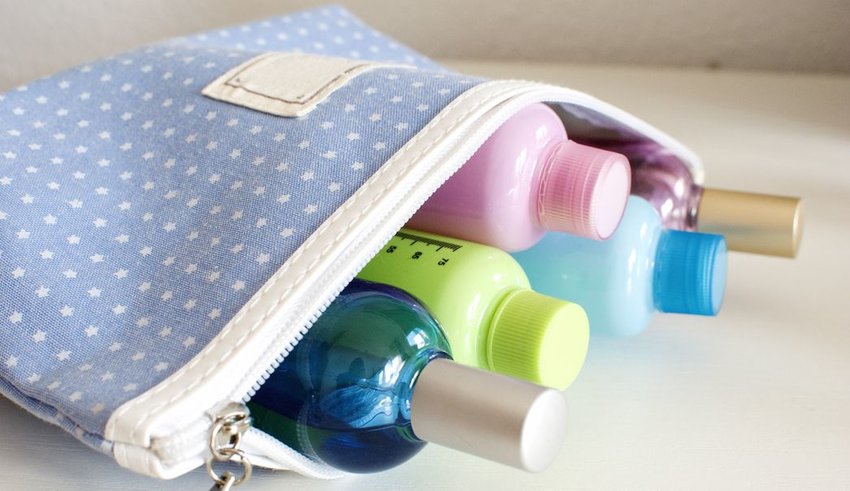 Toiletries are available throughout the world, so think hard about what you really need. Even the lightest of travelers usually pack a deodorant, toothbrush and toothpaste. But, if you are staying at a hotel then chances are that your room will come supplied with these in addition to shampoo and soap. Don't fret if something is missing because there's sure to be a store or pharmacy nearby. And not only will you save on space by not bringing it, you might also find that things are cheaper to buy than at home.
Bring the Smallest Accessories Possible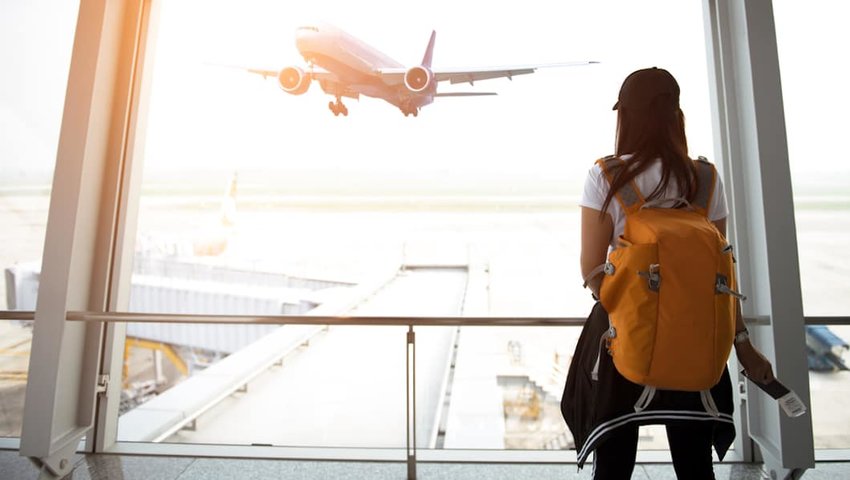 If you can access the internet and your favorite social media apps via your smartphone then you probably don't need the added luxury of a tablet or laptop. Similarly, unless you are really serious about your photography, your phone's camera will be enough to capture good-quality photos. This philosophy applies to clothing and accessories, too. Purchase a quick dry towel rather than bringing your favorite fluffy Egyptian cotton beach towel. A packable down jacket is an excellent alternative to a standard jacket as it is lightweight and can be tied to your backpack in its own bag when it is too hot to wear it.

Enjoy this article? Share it with a friend
All featured products and deals are selected independently and objectively by the author. The Discoverer may receive a share of sales via affiliate links in content.
Discover the World's Best Destinations, with your free weekly travel guide sent straight to your inbox.
Welcome to The Discoverer!
We are so excited to fill your inbox with discoveries from around the world! You can expect your first edition to arrive on Monday. Until then, feel free to check out our previous editions.