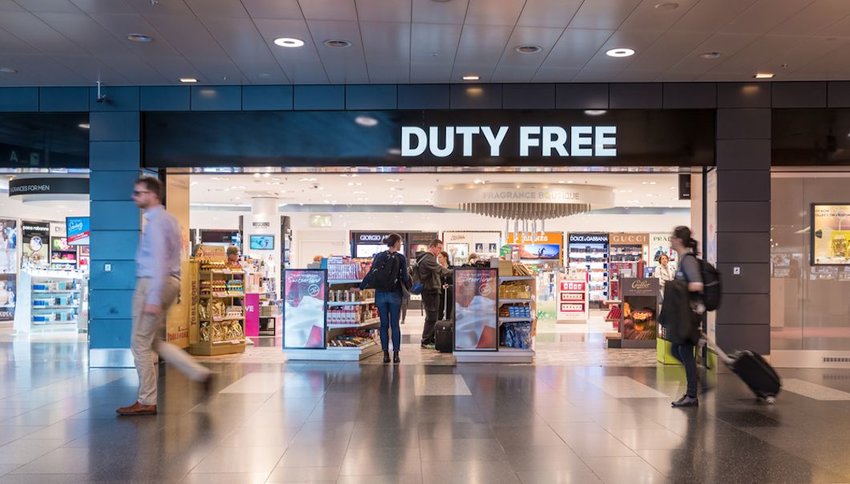 5 Things You Should Buy at the Airport
Airport shopping has the potential to be budget-crushing. In a time where a bottle of water goes for $5, it's crucial to know when a purchase is worth it and when it will leave you filled with buyers' remorse. While we fully endorse packing your own snacks and bringing your own refillable water bottle, there are times when shopping at the airport has its benefits — specifically, in the duty-free zones at international airports.
If you know what you're looking for and do research ahead of time, it's possible to score big on pricey purchases since you won't be charged tax on the item you're buying. Here are the top five things you should buy at the airport.
Alcohol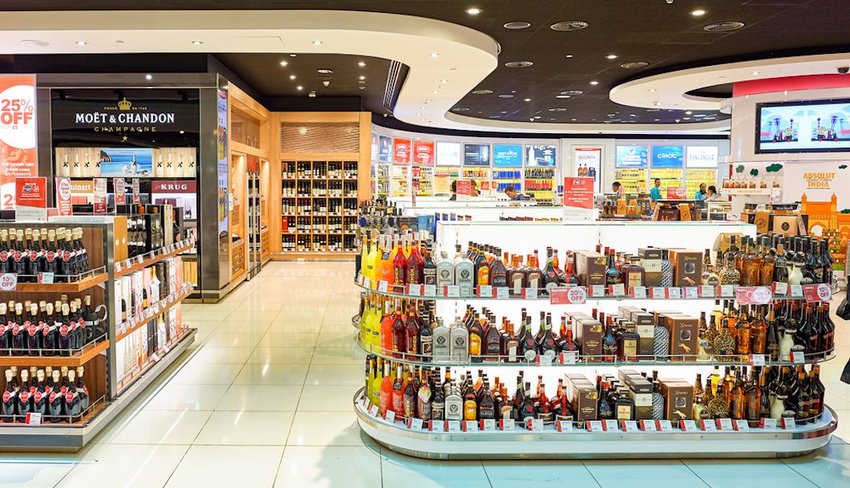 The limitless, tax-free options of top-shelf booze and wine make alcohol one of duty free's top sellers. The selection is usually catered to the countries or region surrounding the airport, which offers the opportunity to purchase the local specialty (along with any other big-name brands you may like).
For example, the duty-free shops in Turkey will be fully stocked with the country's national drink, Raki. It could be your last chance to snag a bottle. I left the Istanbul airport thinking I'd be able to find Raki in the U.S. and I definitely regret passing up the chance. I haven't been able to find it since.
The low price of duty-free alcohol has to do with the fact that alcohol is one of the most heavily taxed items all around the world. So, if you're a drinker, this is one opportunity you won't want to pass up. Just be aware of the number of bottles you can buy since it varies from country to country.  
Local Specialties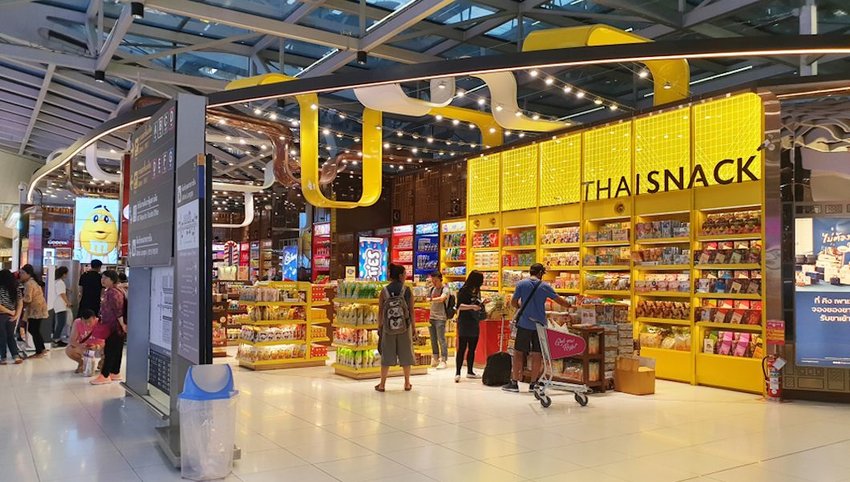 Cross from Canada to the U.S. and you'll be inundated with an airport full of maple syrup and hard maple sugar candies. Leave Thailand and you'll have a chance to buy your favorite offbeat snacks like dried mango slices or a variety of uniquely-flavored yet oddly-satisfying chip flavors.
These items are usually pretty inexpensive and offer the perfect opportunity to get rid of any remaining foreign currency before going home. It's also your last chance to bring home a small piece of your holiday. I bought a delicious tapenade in the Split Airport when I was leaving Croatia and it cost a lot less than what a jar of the stuff was going for in the boutique shops in the city.
Designer Perfume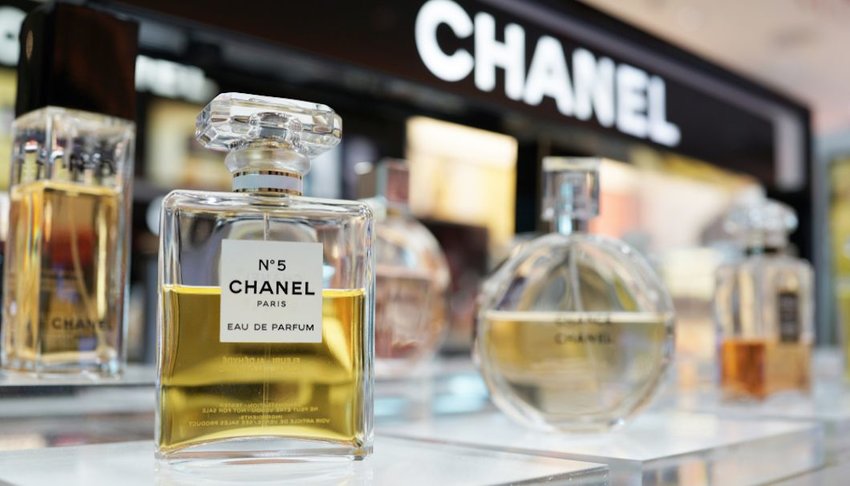 A small bottle of designer perfume can easily set you back $100, $200, or even $300 if you purchase it from a department store at home. Duty-free stores typically offer brand name perfumes at roughly $10 less than average retail prices. One example is Chanel's Coco Mademoiselle. One of the best deals was on Miss Dior by Christian Dior. It goes for roughly 50% and 30% off in Canada and Singapore!  
Though the savings vary on fragrances, one thing is certain. You'll get an ample selection across a wide range of brands and most importantly, you won't pay tax on a pricey purchase.
Brand Name Beauty Products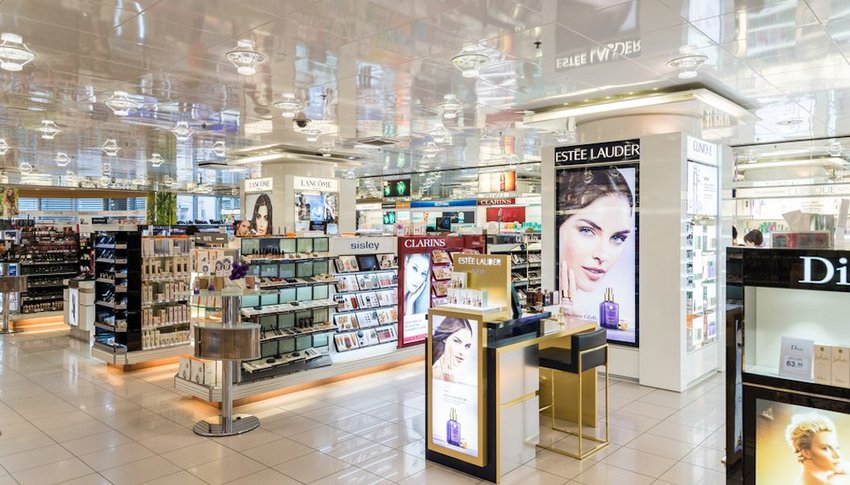 If you buy brand name cosmetics, you know a quality mascara and a bottle of foundation add up fast. For example, Estee Lauder's Double Wear Stay-in-Place makeup goes for $43 (plus tax) at Macy's. That's a pretty penny for a one-ounce bottle. When we checked Duty Free Addict, we found there are multiple duty-free shops in eight countries selling it at a cheaper price. At Canada's international border, you can snag the same thing for $28 or in Australia for $30.
M·A·C-crazed consumers can also score pleasing duty free prices. The brand's Fast-Acting Eye Cream — normally a $41 purchase — will only set you back $28 at the U.K.'s Duty Free. Duty-free shopping for cosmetics can be a bargain, but make sure you know the retail price before you purchase.
Sunglasses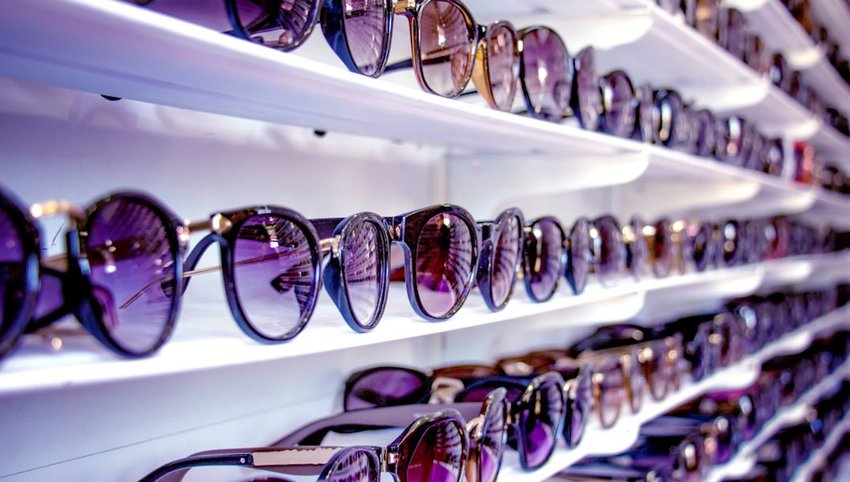 Big international airports usually carry all the biggest names in sunglasses from Oakley and Ray Ban to Tom Ford and Ralph Lauren. Depending on which airport you're cruising through, you could snatch up a new pair of your favorite shades for cheap.
Ray Ban's Wayfarer Classic normally retails over $150 plus tax. Pass through Germany's duty free, however, and they're yours for $136. Into Oakley's sporty look? Pick up your favorite pair of Fives Squared at a duty free in these five countries for cheaper than you'd buy in U.S. stores. Whether you're on your way to a tropical vacation or retuning home from one, a quality pair of sunglasses are a travel must-have.
Enjoy this article? Share it with a friend
All featured products and deals are selected independently and objectively by the author. The Discoverer may receive a share of sales via affiliate links in content.
Discover the World's Best Destinations, with your free weekly travel guide sent straight to your inbox.
Welcome to The Discoverer!
We are so excited to fill your inbox with discoveries from around the world! You can expect your first edition to arrive on Monday. Until then, feel free to check out our previous editions.