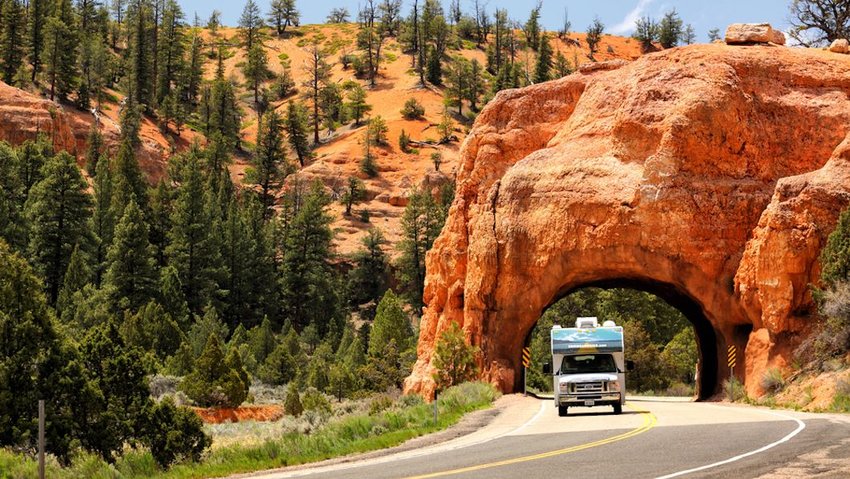 5 Places to Visit in the U.S. in an RV
There's nothing quite like the wide open road. When that pavement stretches out in front of you, it promises endless possibilities to cure even the most weary traveling blues. Whether you roll the windows down and blast the music, turn up a podcast and ride, or engage in some serious games of "Eye Spy", embracing a day or days in the car can produce some incredible memories.
Maybe that's why RVs are dominating the travel sphere. Getting out of a stuffy hotel room? Escaping the cramped seats of an airplane? Gaining unbeatable access to the great outdoors? Yeah, we're pretty partial to the RV game.  Instead of staying in a hotel outside of a national park, you can camp in a cool RV right at one of the park's trailheads—which makes waking up to catch that perfect sunrise photo that much easier.
Whether you travel in a tricked-out adventure rig, a cute Volkswagen van or a hip airstream, hitting the road with all the amenities of home is one experience you have to try at least once. If you're ready to try an RV adventure, here are the top spots in the United States to visit in an RV.
Florida Keys, Florida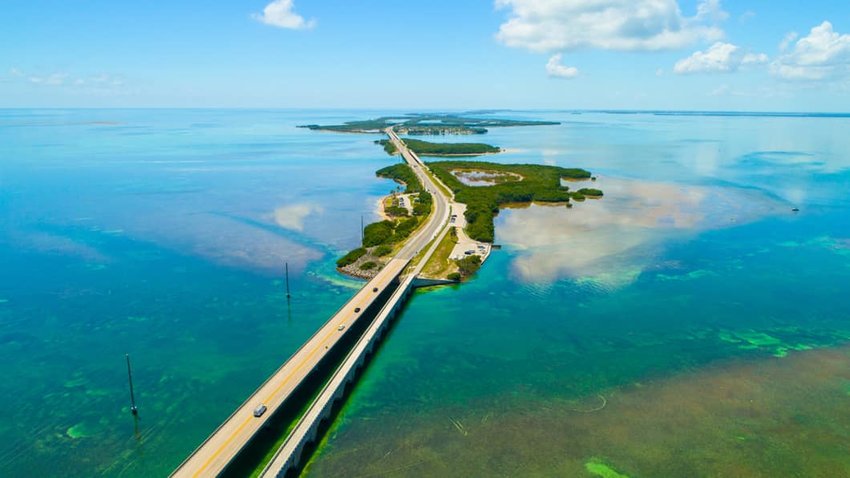 This string of tropical islands stretching off the coast of Florida was made for road trippers. Take to the Overseas highway, which stretches across sparkling turquoise water, hopping from Miami to the islands in less than four hours. Roll with the windows down, breathing in the sea air and making frequent stops to dip your toes in the water. Once you arrive, park close to the shore at campgrounds like Boyd's or Geiger Key Marina for waterfront views. Bask in the shade of palm trees or hit the water for some kayaking and snorkeling. There's plenty to do, so consider snagging a monthly membership so you can post up and stay awhile.
Crater Lake, Oregon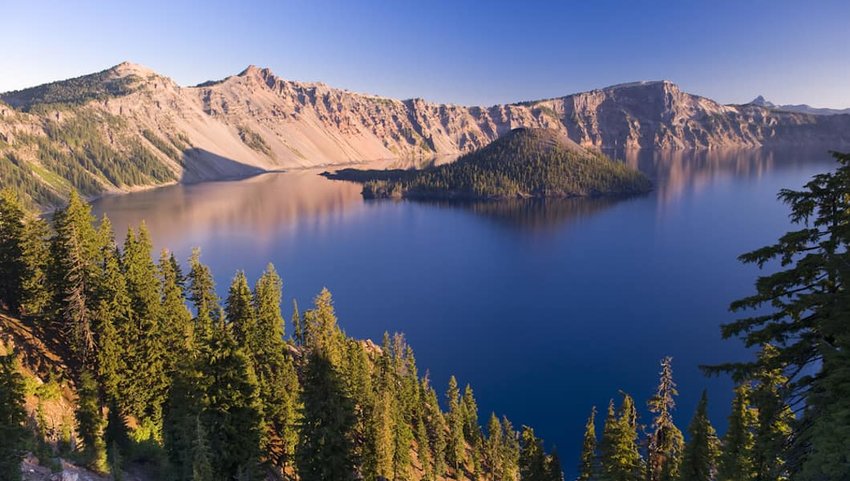 North America's deepest lake is surrounded by some outstanding nature, and exploring in an RV makes the adventure that much more tangible. The lake is the remains of a dead volcano, filled with striking blue water and you could spend days exploring here. Start in nearby Medford and cruise through ever thicker forests to reach the national park. When you arrive, park the RV and hop on a bike to make the Rim Drive and stretch your legs. Head out of the park for nearby wineries when you need a relaxing day off. At night, sleep among the dark, still trees. Mazama Village Campground is the only RV campground within the national park, but there are plenty of other spots just outside the park. Crater Lake Resort has lots of amenities and offers canoe rentals and hiking trails for even more active fun.
Blue Ridge Parkway, Virginia/North Carolina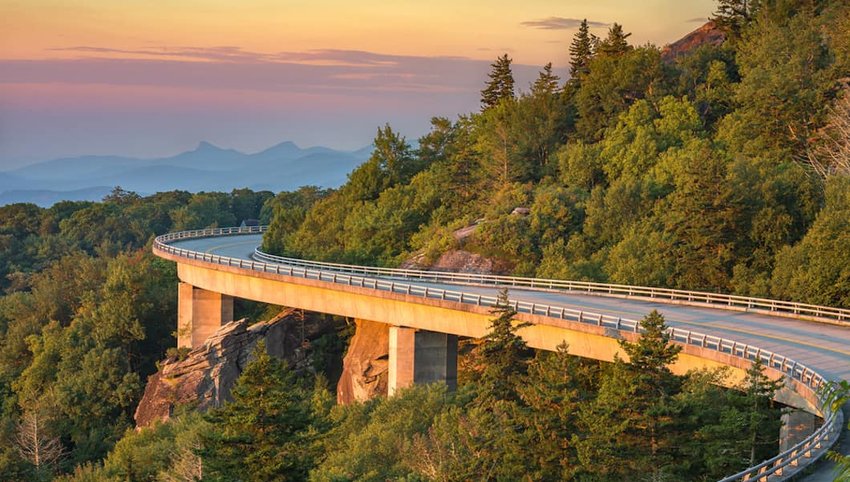 One of the nation's most scenic highways, the Blue Ridge Parkway is a slow-paced road trip through stunning scenery from Asheville to Charlottesville. You'll want to be smart about the type of RV you take on this road, as it does feature the occasional tunnel and wide sweeping turns. But if you have the right setup and plenty of time to enjoy the ride, you'll fall in love with the sights you see along the way. The best part is there are plenty of campgrounds for RV hookups so you'll never have to worry about where you settle for the night. Some of our favorites include Mount Pisgah Campground, which is located just outside Asheville, and Crabtree Falls Campground, which sits at the intersection of several creeks and waterfalls.
Redwood National/State Parks, California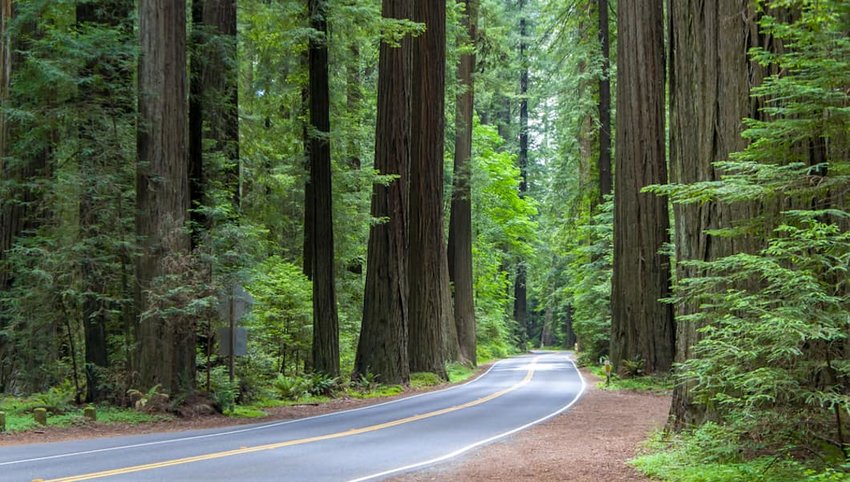 If it's trees you're after then you can't ignore the Redwoods of Northern California. These towering trunks cut off explorers from the outside world, helping you escape into nature. Exploring in an RV just makes it better — prolonging the feeling of isolation and peace. Cruise from Eureka, California into the national and state parks, roving through the Avenue of Giants and enjoying the many trails that wind their way through trees and coast. Sleep within the park instead of exiting to find accommodations. Try Elk Country RV Resort with its own elk herd grazing freely, or Redwood Coast Cabins, squished between the Avenue of the Giants and the roar of the ocean waves.
Arches National Park, Utah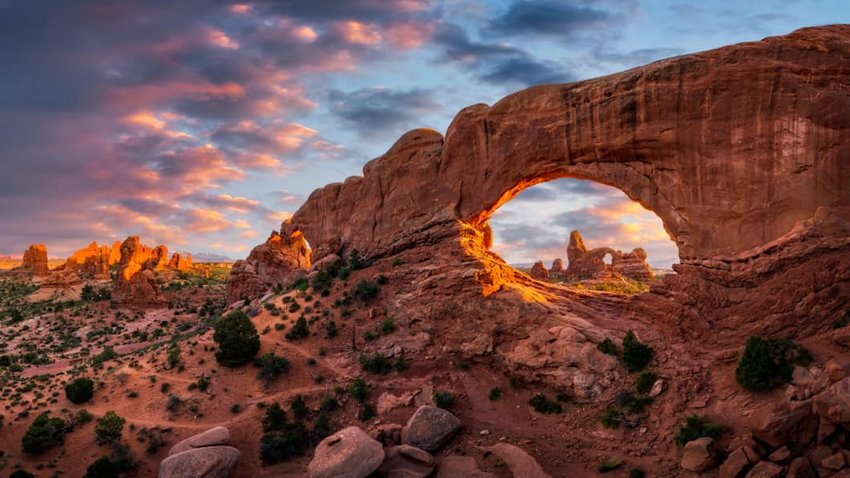 For desert aficionados, Arches National Park serves up all the joy of a Mars desert landscape with some truly incredible discoveries. Explore the town of Moab before maneuvering the natural rock formations of this national park. Numerous hiking trails make it easy for you to stretch your legs and explore. Devil's Garden Campground is the perfect spot to set up at night. Or get to Moab KOA just outside the park for all the hookups.
Sponsored By:

Enjoy this article? Share it with a friend
All featured products and deals are selected independently and objectively by the author. The Discoverer may receive a share of sales via affiliate links in content.
Discover the World's Best Destinations, with your free weekly travel guide sent straight to your inbox.
Welcome to The Discoverer!
We are so excited to fill your inbox with discoveries from around the world! You can expect your first edition to arrive on Monday. Until then, feel free to check out our previous editions.