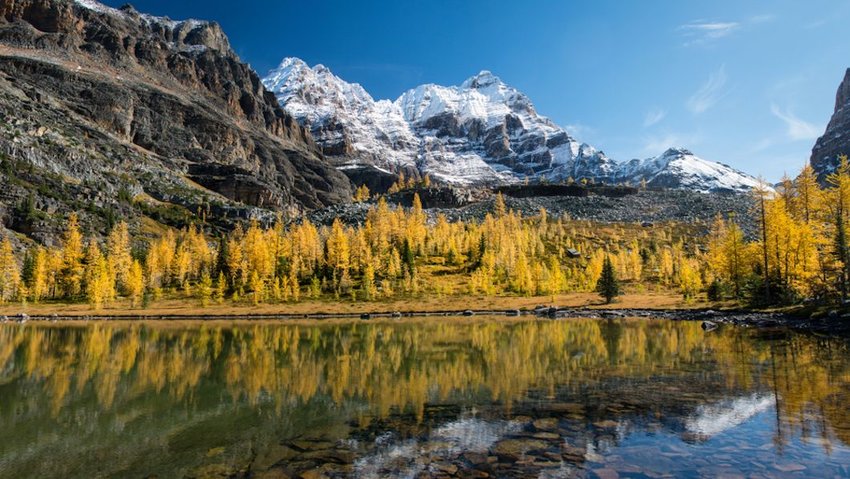 5 Places to Avoid This Fall and Where to Go Instead
Cooling temperatures and steadily decreasing flight and hotel prices make fall an attractive season for travel. But with the bursting colors of fall foliage and slew of annual festivals that occur this time of year, certain destinations of the world see thick crowds. Having to navigate them can take away from your experience. Here's where to go instead for equally stunning landscapes and unique experiences after this summer to escape the crowds.
Avoid Vermont — Instead, Visit Grand Marais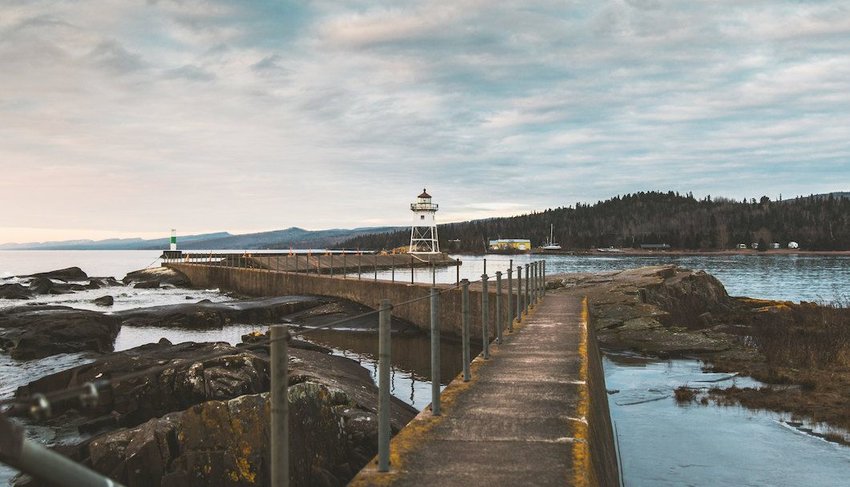 A journey along the meandering roadways through Vermont's verdant valleys and picturesque peaks is a classic American fall getaway. Popular for its spellbinding blend of crimson, yellow, and orange fall foliage, leaf peepers to this New England destination can take it all in on scenic road trips through the state. But this small state tends to get packed in the fall, with cars clogging the roads and eager tourists filling the towns and hiking trails.
For a less chaotic, small town experience this fall, opt for Minnesota's Grand Marais, a harbor village nestled on the North Shore of Lake Superior. With water views and stunning foliage, you'll get the same leaf-peeping experience without the crowds. Conquer the 3.5-mile loop to Lookout Mountain at the Cascade River State Park between Lutsen and Grand Marais to witness the region's patchwork of crimson maple leaves in late September. Or embark on the strenuous Superior Hiking Trail to embrace striking fall colors throughout the hike.
Avoid Munich — Instead, Visit Pilsen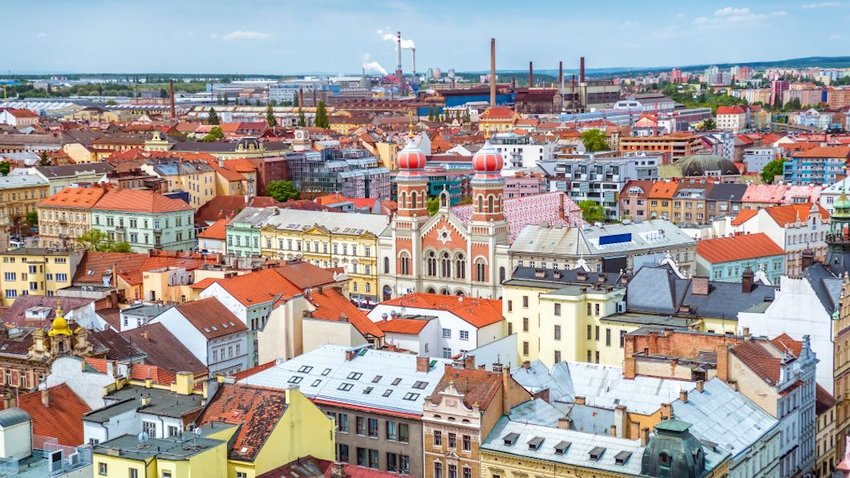 Southern Germany's Munich has long been revered for its brewing traditions, which are celebrated alongside the city's storied beer culture during Oktoberfest. This world-famous festival attracts six million attendees annually. Travelers descend upon this Bavarian capital en masse between mid to late September and early October to participate in Oktoberfest festivities.
For a more mellow experience, visit Pilsen instead. Crowned the European Capital of Culture in 2015, this city in western Czech Republic is famed in the beer lovers' community as the birthplace of Pilsner Urquell, a lager brewed here since 1842. At the top of each visitor's list is a guided tour of the Pilsner Urquell Brewery and a tasting of the world's first pale lager in its historic cellars. But there's plenty more to see and do in this historic city, like the 13th-century, Gothic-style Cathedral of St. Bartholomew, which dominates the town's pretty main Republic Square with its 335-foot spire, the tallest in the country.
Skip Chiang Mai — Instead, Visit Xi'an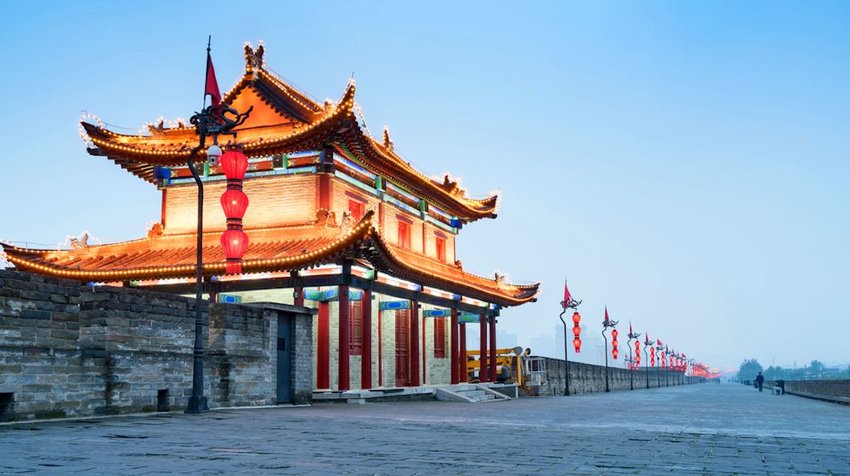 The dual celebrations of Loi Krathong and the Yee Peng Festival make Chiang Mai in northern Thailand a romantic fall destination. Although these festivals are observed throughout the nation, the most popular events take place in Chiang Mai and welcome hordes of observers annually. With thousands of glowing lanterns released into the dark night sky and floating lanterns of banana leaves released into the Ping River, fall is the most visually striking season to visit Chiang Mai.
But it's also the most crowded, so for those who want a similarly dreamy experience without jostling elbows,  journey to Xi'an in north central China instead. Historically, Xi'an served as the eastern terminus of the Silk Road and the resulting blend of cultures is evident in the city's Muslim Quarter. Xi'an's ancient treasures in this contrastingly modern landscape will occupy history lovers for days. When visiting, spend cool autumn afternoons cycling the intact Ming-era city walls, wander by pagodas of dynasties past, and discover the Army of Terracotta Warriors. Brave souls should venture to nearby Mount Huá Shān to complete a harrowing plank walk on the side of a 7,087-foot peak.
Great Smoky Mountains National Park — Instead, Visit Yoho National Park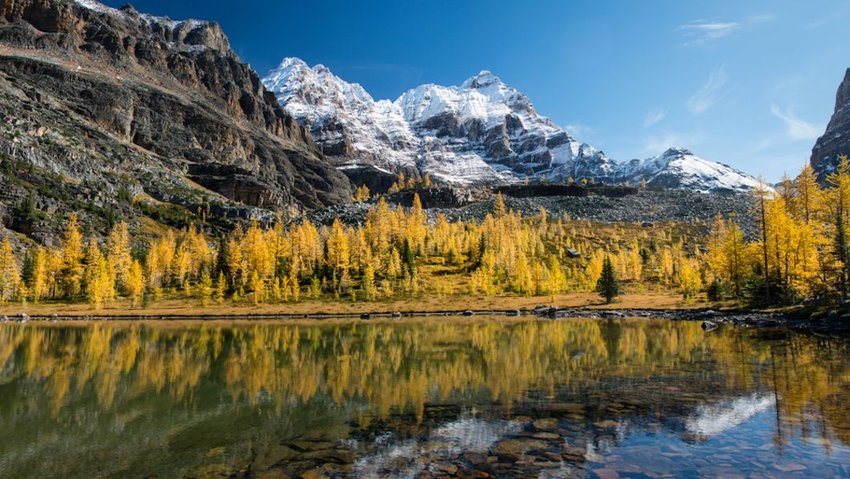 The 522,427-acre Great Smoky Mountains National Park that straddles the border of Tennessee and North Carolina sees an influx of visitors during its autumn months. Its blend of deciduous maple, birch, and American beech trees erupt into vibrant crimsons and oranges, and many drive the Clingmans Dome Road and Blue Ridge Parkway to witness the explosion of fall colors.
But British Columbia's Yoho National Park is a comparable park, and offers a more intimate leaf-viewing experience. The park is the smallest of the four national parks in the Canadian Rockies, but still delivers on jaw-dropping views. Access Lake O'Hara by shuttle bus or hike 7.5 miles from the designated parking lot for views of brilliant golden larch trees along its shoreline. Though Yoho National Park is open all year, some of its services close for the winter season beginning in mid October, so make this an early-fall trip.
Oaxaca City vs. Lake Atitlán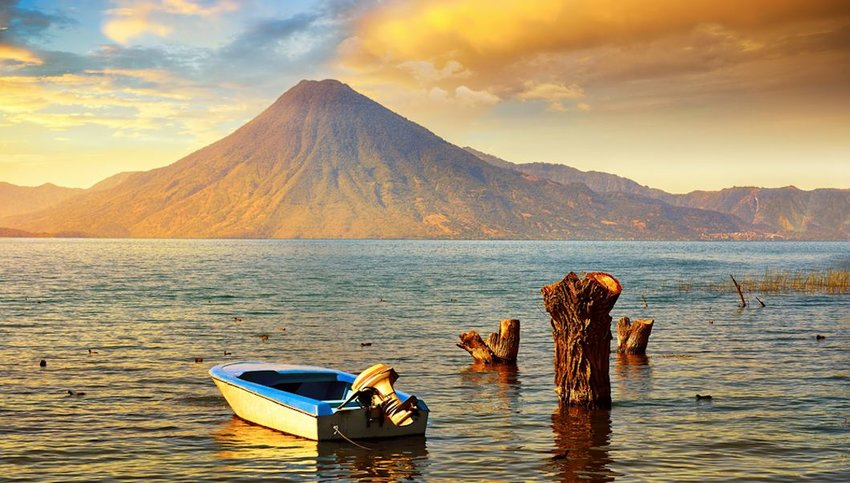 Steeped in culture and tradition, southern Mexico's Oaxaca City hosts one of the nation's largest Day of the Dead celebrations with festivities unfolding over the course of two days. The celebration of life and death is honored throughout the nation on November 1 and 2 although pre- and post-activities can make this an even longer affair. This immersive cultural celebration coupled with Oaxaca's rich history and exciting gastronomic scene make this city a popular fall destination.
But if you want some peace and quiet, head instead to Guatemala's Lake Atitlán. Though dry season doesn't begin until early November, visiting in the autumn months is perfect. You may encounter a few hours of rain, but you'll have the place to yourself. And what a stunning place it is. Enveloped by verdant hills and towered by the region's volcanoes, the incredibly scenic Lake Atitlán boasts a number of Mayan villages along its gentle shores — each with a distinct identity. Base yourself in the popular town of Panajachel, hide out among the locals in one of the lake's smallest villages of Jaibalito, or experience the strong indigenous culture of Santiago Atitlán.
Enjoy this article? Share it with a friend
All featured products and deals are selected independently and objectively by the author. The Discoverer may receive a share of sales via affiliate links in content.
Discover the World's Best Destinations, with your free weekly travel guide sent straight to your inbox.
Welcome to The Discoverer!
We are so excited to fill your inbox with discoveries from around the world! You can expect your first edition to arrive on Monday. Until then, feel free to check out our previous editions.