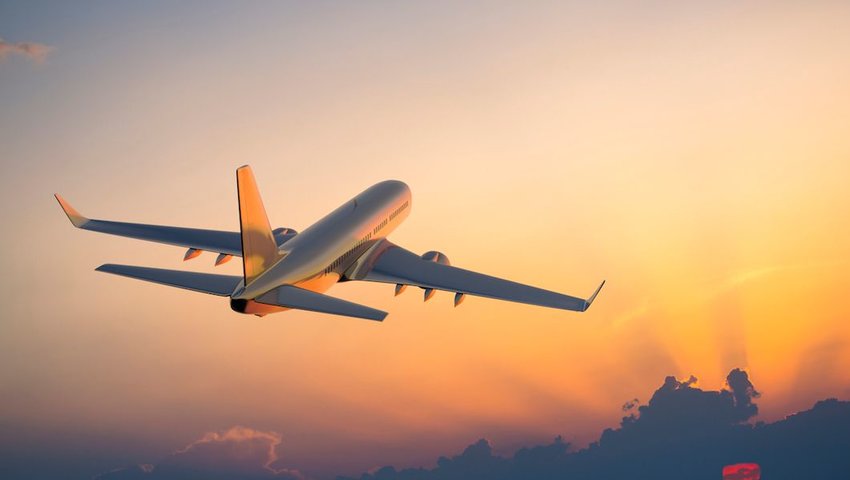 5 New Airlines You Need to Know
As we move further and further into the Digital Age, new technology and processes are going to continue to change the way we do everything. Air travel is no different. And while larger airlines — the Deltas and United Airlines of the world — may struggle to pivot, smaller airlines are stepping up to fill the gaps.
Every year, those new airlines aim to slightly change the status quo. They bring something new to the table or target an underserved market. And more competition in the air is better for you — it drives prices down as everyone jockeys for your attention and money. Use it to your advantage. Know your options.
Here are five new airlines you probably haven't heard of yet, but you should keep in mind the next time you need to book a flight out of town.
French Bee
This "long haul, low-cost" airline takes the idea of a budget flight and turns it on its head. French Bee offers round-trip transatlantic flights, from San Francisco to Paris, starting at $330 . But don't let the low cost fool you — its modern fleet of airplanes means that even the cheapest seats are going to be pretty comfortable. All flights to urban metropolises and tropical destinations route through Paris, but if that's near where you hope to end up, it's worth taking a look at this airline.
Level
Born from parent companies Iberia Airlines and British Airways, Level offers flights from the U.S. to Europe starting at $149 one way. The nine planes in its fleet allow travelers to get from California to Paris; Boston to Buenos Aires; Montreal to Barcelona. Unlike some budget airlines, it still offers perks and frills like more leg room, though for an extra price.
Air Italy
Based in Milan, this one-year-old airline takes passengers domestically from Milan to Rome, Naples, Palermo, Catanie, Lamezia Terme and Cagliari, and long-range to destinations like New York, Miami, Bangkok, Dehli and Mumbai. You'll hear more about it as time goes on — the company plans to transport 10 million passengers a year by 2022. Look for new flights to Los Angeles, San Francisco, Chicago and Toronto coming in 2019.
World Airways
Based in Atlanta, Georgia, World Airways has resurfaced after a few years out of commission (although scheduled flights were never really its thing). But last year it announced a relaunch, with the goal of making the world a little smaller for everyone. Little is known at this point about its destinations or when the airline is supposed to be operational, but keep an eye out for cheap international flights from an airline headquartered on U.S. soil — something the country is currently lacking.
Moxy
This airline isn't actually off the ground yet either, but it's the one to watch for upcoming domestic flights. The much-anticipated brainchild of JetBlue founder David Neelman has high hopes to be more like Uber for air travel than your traditional flying experience. It plans to integrate technology into every aspect of the process. It will be a low-cost airline, and just bought 60 planes. There's been a lot of buzz around Moxy in the past year, so keep an eye out for really cheap deals for early fliers when it does get up and running.
Enjoy this article? Share it with a friend
All featured products and deals are selected independently and objectively by the author. The Discoverer may receive a share of sales via affiliate links in content.
Discover the World's Best Destinations, with your free weekly travel guide sent straight to your inbox.
Welcome to The Discoverer!
We are so excited to fill your inbox with discoveries from around the world! You can expect your first edition to arrive on Monday. Until then, feel free to check out our previous editions.