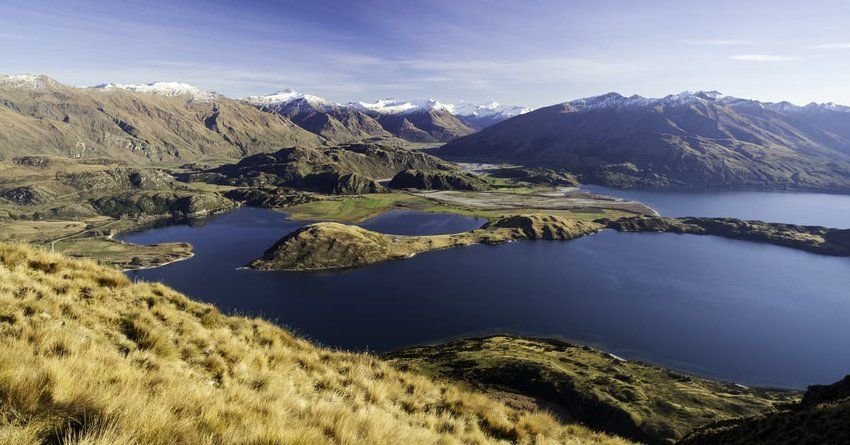 5 Jaw-Dropping National Parks in New Zealand
The landscape of New Zealand is nothing less than spectacular. This picturesque island was formed by fire and ice, creating some of the most awe-inspiring scenery you'll find anywhere on the planet. Although New Zealand is small, it makes up for its size in its abundant supply of natural wonders, stunning vistas, rugged mountains, crystal lakes, and unique wildlife. If you are looking for a mystical adventure straight from the set of "Lord of the Rings," check out these jaw-dropping national parks from the Kiwi Nation.
1. Fiordland National Park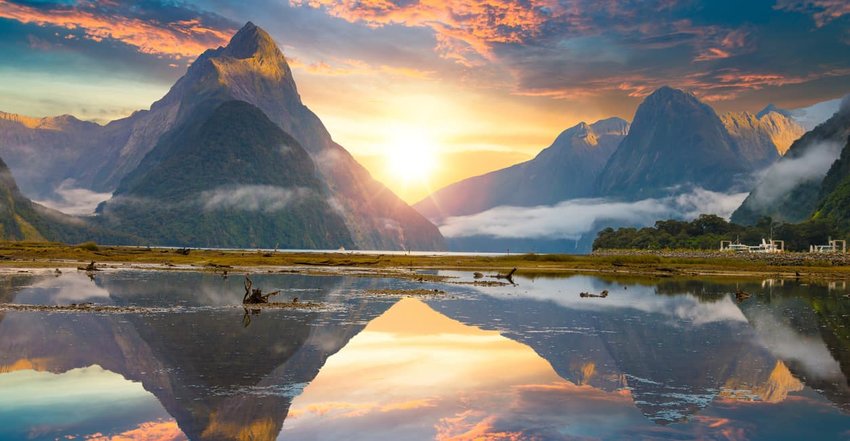 The name says it all. Arguably the most famous natural wonder in New Zealand, this park will amaze you with stunning fiords, ancient rainforests, mighty waterfalls and snow-capped granite peaks. The park is in the southwest corner of the South Island and looks the same as it did thousands of years ago. Legend has it that the Maori credit the creation of the fiords to a giant stonemason called Tute Rakiwhanoa, who carved out the valleys with his axe. Although there is no shortage of things to do, hiking is by far the "must-do" activity. There are more than 50 hikers' huts in the park that provide the basics for backpackers, while Great Walk huts will provide a higher-than-usual level of comfort set to a stunning backdrop.
2. Aoraki Mount Cook National Park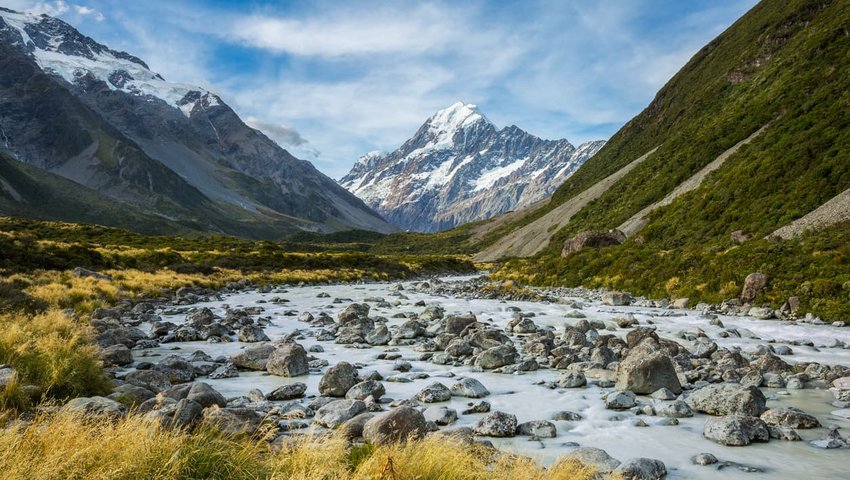 The tallest mountain in New Zealand, Mt. Cook, is renowned for helping Sir Edmund Hillary develop the climbing skills he needed to conquer Everest. Though the park has 23 peaks over 10,000 feet high, it is still very accessible to the novice adventurer. If you are looking for a base for your alpine activities, stay near Aoraki/Mt Cook Village which is right beside picturesque Lake Pukaki. Not ready to scale the big peaks? The stargazing in this park is magnificent! The park forms most of New Zealand's only "International Dark Sky Reserve" and is considered one of the best stargazing sites on earth.
3. Nelson Lakes National Park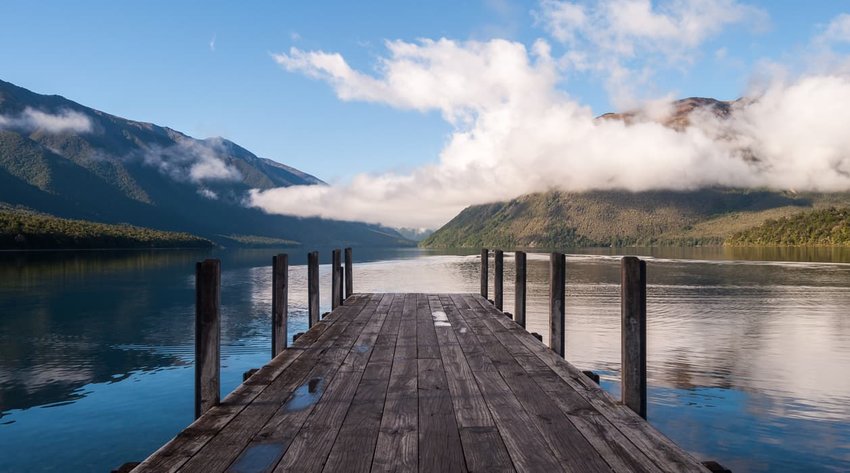 Although Nelson Lakes does not have the majestic snow-capped peaks of Fiordland or Mount Cook, it does offer you an enchanting alpine landscape of craggy peaks, forests, and stunning glacial lakes. It is also home to the beginning of the awe-inspiring Southern Alps of New Zealand. Nelson Lakes has plenty to offer any outdoor fan. Anglers come from all over the world in search of the legendary brown trout of the lakes Rotoiti and Rotoroa. The terrain of Rainbow Ski Field is perfect for skiers and snowboarders alike. Make your base in the village of Saint Arnaud all that Nelson Lakes has to offer and you will not be disappointed.
4. Tongariro National Park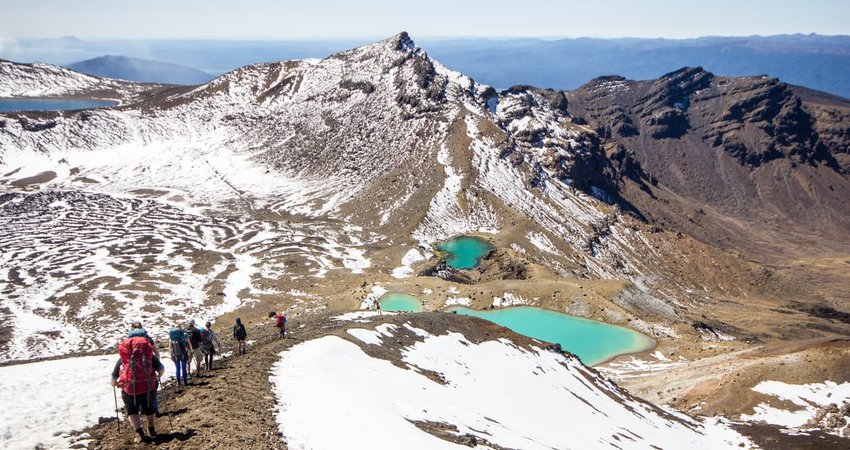 Don't miss a trip to Tongariro National Park and discover some of New Zealand's most contrasting landscapes. The park encircles the volcanoes of Tongariro, Ngauruhoe, and Ruapehu, which offer trekkers some amazing vistas. Tongariro was gifted to the island nation by Maori chief Te Heuheu Tukino IV in 1887 and has been awarded dual World Heritage Site status. This North Island attraction will not disappoint those who can't wait to ski down the slopes or hike the craters of three active volcanos. (Don't worry — a monitoring system provides an early warning of eruptions.) Emerald lakes, alpine meadows, steaming craters, and thermal lakes make a visit to the stunning diversity of this national park an unforgettable experience.
5. Mount Aspiring National Park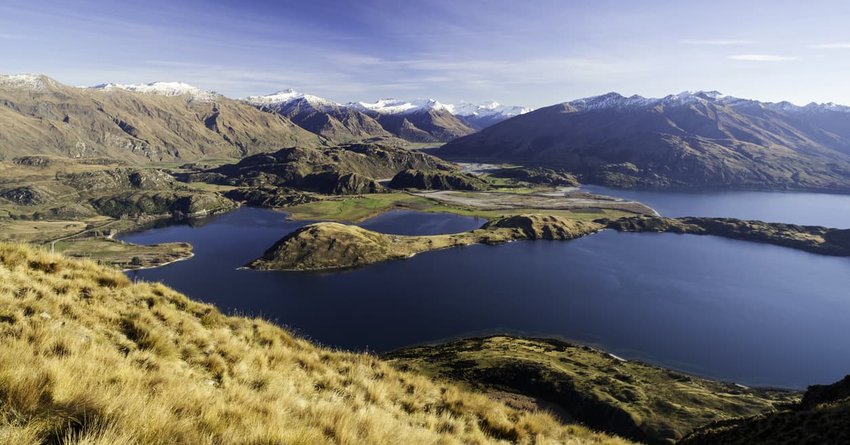 It's hard not to be inspired by the wonder of Mount Aspiring National Park. A trip here will feed your soul as you take in the natural beauty of majestic mountains and long river valleys that make up this pristine wilderness reserve. The park sits on the divide of the Southern Alps of South Island and at its heart, you will discover a massive area of unspoiled wilderness, glaciers, snow fields and mountains that take days of hiking to reach. If you are not up for such a huge undertaking, try the west of the divide. There you can take valley walks and trek mountain trails through the waterfall-filled enchanted beech forest where a birders' paradise awaits you. As in most of the national parks of New Zealand, the Department of Conservation provides a series of hikers' huts along the major walks so you can stretch your trip into several days.
Enjoy this article? Share it with a friend
All featured products and deals are selected independently and objectively by the author. The Discoverer may receive a share of sales via affiliate links in content.
Discover the World's Best Destinations, with your free weekly travel guide sent straight to your inbox.
Welcome to The Discoverer!
We are so excited to fill your inbox with discoveries from around the world! You can expect your first edition to arrive on Monday. Until then, feel free to check out our previous editions.