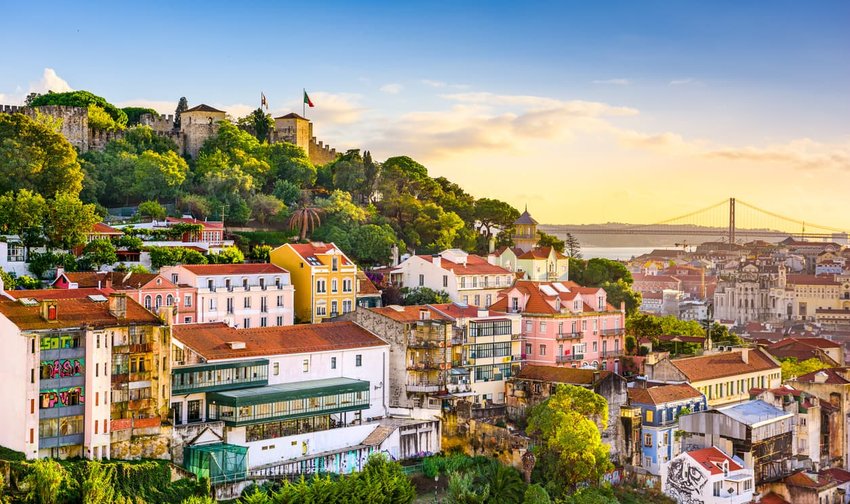 5 Cheapest Cities in Europe
Traveling on a budget is growing more popular these days and we all want to get the most bang for our buck (or Euro). You may think that a trip to exotic Istanbul or historic Edinburgh is out of your reach, but if you do a bit of planning and find the right destination, you will be amazed at how far your travel budget will go. So, read on to find out where to spend that unforgettable getaway by exploring the 5 cheapest cities in Europe.
1. Istanbul, Turkey
You can argue that Istanbul should show up on the list of the cheapest cities in Asia, but Istanbul is strategically situated on the Bosporus and is split between Europe and Asia—it's a city where east meets west. Istanbul is a majestic city with tons of history and spectacular architecture. The key to tapping into the cheaper side of the city is to take advantage of passes. Instead of taking a cab or buying a single ticket on the bus or metro, buy an Istanbul card; they are available at kiosks all over the city. Museums are a great way to take in the history of this historic region. The Istanbul Museum Pass gets you in free to many of Istanbul's top sites plus gets you discounts on a selection of shops, restaurants and activities. If you want more freedom, pedal around Istanbul's bustling streets on a bike. Check it out at Istanbul On Bike.
2. Riga, Latvia
The Baltic region of Europe is full of history and great architecture and great deals can be found on a visit to Riga, Latvia. Riga is home to a neat mix of Gothic spires and Art Nouveau buildings nestled among artistic restaurants and has a vibrant nightlife—neither will break the bank. The city offers amazing prices on lodging and you can get a meal out for under $10. The heart of historic Riga is Old Town. There you can climb to the top of St. Peters Church and get a birds-eye view of the skyline of buildings that show why historic Riga has been classified a UNESCO world heritage site. While you are there, check out the Central Market for some smoked fish and fresh vegetables. The hangers that house the market today used to be home to zeppelins during WWI.
3. Edinburgh, United Kingdom
If you have your heart set on a trip to Great Britain, why not hit the second most visited city in the UK—Edinburgh. You can truly feel the history and tradition as you walk the cobbled streets and the Scots are exceptionally friendly. Edinburgh is also a bargain for the traveler and Airbnb's can be snagged for a song. You can get a night's stay in historic Edinburgh for under $50. This medieval city is picture-postcard beautiful with amazing gardens and green space galore. Pay a visit to the Royal Botanic Garden Edinburgh and take in 70-acres of beautifully landscaped grounds—entrance to the gardens is free. Edinburgh Castle is definitely worth checking out where the views of the city are fabulous and free. If you are in town during August, the city comes alive for the annual Fringe Festival, the largest arts festival in the world. Another freebie in this great city is admission to the National Galleries of Scotland.
4. Lisbon, Portugal
Lisbon is an amazing city by the sea that is just filled with old-world charm and has seen a revival of late. This historic city is a bargain and has so much to offer, including two UNESCO world heritage sites, both in the Belém neighborhood. You will find a great selection of cheap lodging and getting around Lisbon on public transportation (try the iconic streetcars) is safe and economical. As with any big city, you will find a great variety of places to eat and if you look in the right spots, you can wine and dine your nights away without blowing your budget. You can also find great deals on locally produced foods or wines and handmade gifts. Timing is everything so, head for Lisbon in either the spring or fall where you will be greeted with pleasant weather, cheaper flights and less crowded attractions.
5. Budapest, Hungary
You will get the feel of Budapest's vibrant atmosphere from the moment you first step onto its historic city streets. Once a jewel in the crown of the Austrian-Hungarian empire, Budapest still has a charm that will excite everyone who chooses to explore her hidden treasures. Flights into Lisbon are surprisingly cheap and lodging won't break the bank either. Want a fun and inexpensive way to relax? You probably didn't know that Budapest is the thermal bath capital of Europe. Bathhouses are everywhere so, relax in a thermal bath with your friends or join the fun at a "Budapest Bath Party" complete with DJ and a laser show. You can find great shopping bargains by hitting Central Market Hall where you can pick up fresh fruits, vegetables, fantastic salamis, Tokaj wines and of course—Hungarian paprika. Once you have seen the sights of Budapest, you are just a short train ride away from other celebrated cities like Istanbul, Vienna and Berlin.
Enjoy this article? Share it with a friend
All featured products and deals are selected independently and objectively by the author. The Discoverer may receive a share of sales via affiliate links in content.
Discover the World's Best Destinations, with your free weekly travel guide sent straight to your inbox.
Welcome to The Discoverer!
We are so excited to fill your inbox with discoveries from around the world! You can expect your first edition to arrive on Monday. Until then, feel free to check out our previous editions.