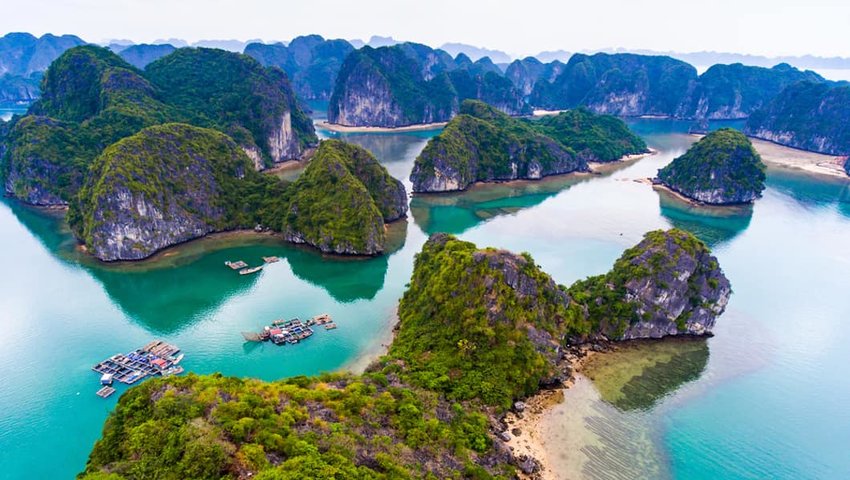 5 Archipelagos Where You Should Island Hop
What's better than an island getaway? How about a two-, three- or thousand-island getaway? With so many beautiful archipelagos to choose from, there's no reason to limit yourself to a single stop. Whether your tastes tend tropical or arctic, beach bum or adrenaline junkie, there's an island group just waiting for you to come exploring.
Once you decide where you're headed, read up on how to get the best flight deals, make sure you've downloaded these useful apps, pack your bags and get going!
Tierra del Fuego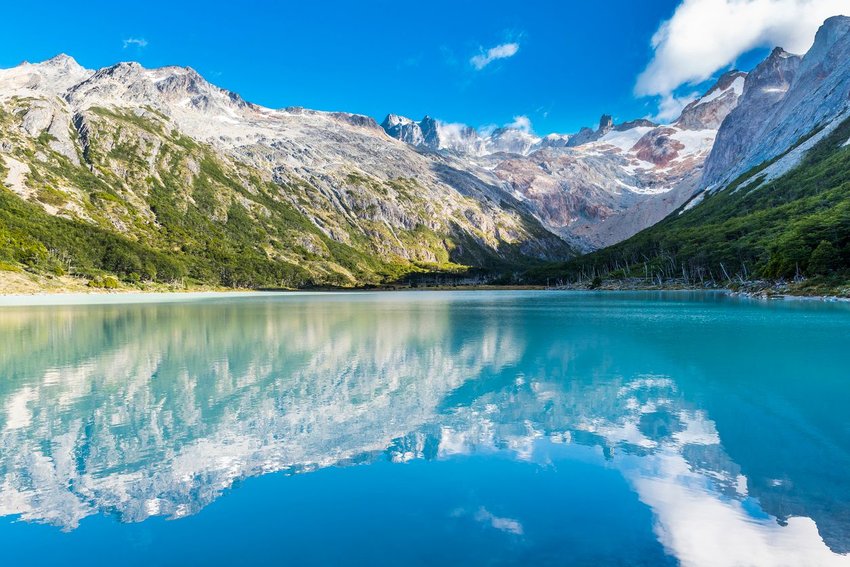 Tierra del Fuego — Land of Fire — is located at the southernmost tip of South America, divided between Chile and Argentina. While the Argentinean side tends to be more developed than the Chilean, both halves will make you feel you've reached the extreme limits of civilization. It's the end of the earth, after all, so take advantage of the rugged terrain with some hiking in Tierra del Fuego National Park. Here, you'll see everything from dense, overgrown forests to awe-inspiring, windswept glaciers.
Americans no longer need a visa to visit the Argentinean side, so your itinerary can span the border. You will, however, want to be mindful of having all your documents in order for any border crossing(s) you make.
Getting there: In Chile, fly from Santiago to Punta Arenas where you can take a bus or drive to Punta Delgada. Similarly, on the Argentinean side, flights can take you from Buenos Aires to either Ushuaia or Rio Grande where you'll have the same choice of bus or car to get to Punta Delgada. From Punta Delgada, a ferry takes cars, buses and passengers to the archipelago.
Lan Ha Bay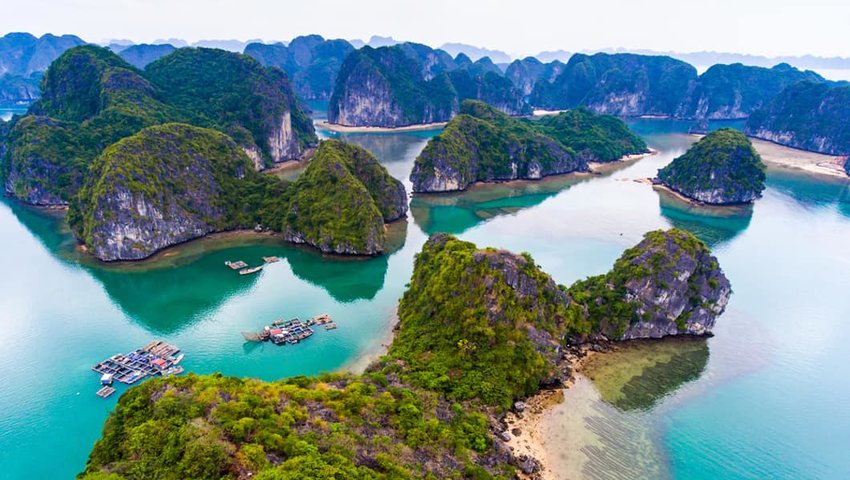 There's a reason southeast Asia is on every backpacker's list: it's naturally beautiful and relatively cheap. Lan Ha Bay is situated within the larger Halong Bay on the northern coast of Vietnam. However, it sees less tourist traffic than some of the more well-known spots in the area. As a result, you'll get to see more remote wildlife — on both land and sea — while still enjoying the usual highlights of the famous limestone karsts and jungle islands.
Kayaking and snorkeling are two of the most popular activities for visitors, but rock climbing is also on the rise. If you have extra time while you're in the region, check out these other five southeast Asia tours — including a few more islands, just for good measure.
Getting there: You can fly into Hanoi from most major eastern airports, as well as on the occasional nonstop from London or Paris. From Hanoi, you can take a combination of buses and ferries to Cat Ba Island in Halong Bay. Boat tours leave from Cat Ba to the islands of Lan Ha Bay.
Maldives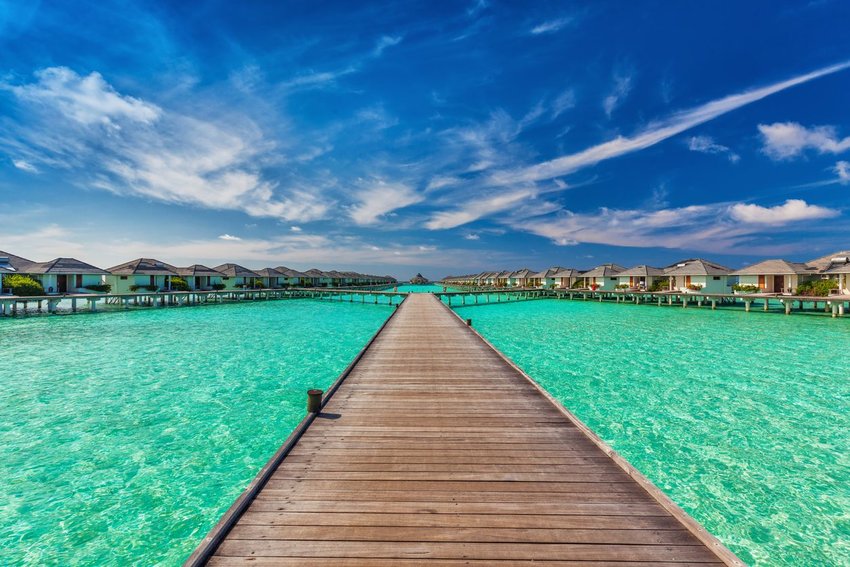 This wouldn't be a proper island-hopping list without one locale devoted exclusively to sand, swim and sun. The 1,100+ islands of the Maldives — with their white beaches, aquamarine waves and vibrant green palms — are iconic, gracing everything from postcards to desktop backgrounds.
There are about 120 resorts on the Maldives, each located on its own island. In addition to these luxurious and secluded tropical paradises, though, the country also started allowing guesthouses and hotels on its inhabited islands in the last decade. While the latter option is cheaper — and has helped to make the Maldives backpacker-friendly — you'll want to note the conservative norms of this Muslim country if you choose to stay among the locals.
Getting there: There are flights to Malé, the capital city of the Maldives, from many eastern hubs, including Hong Kong, Dubai, Kuala Lumpur, Bangkok and even Moscow. Once there, airplanes, seaplanes and boats are all used to carry passengers to the various islands.
Lofoten Islands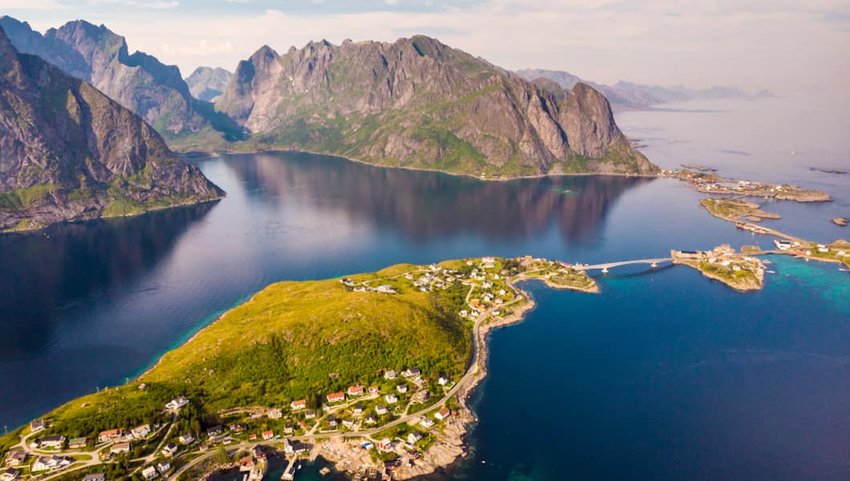 North of the Arctic Circle, Norwegian fjords give way to mountainous islands in the region known as Lofoten. While Lofoten has no shortage of beauty year-round, visit during the right months and you'll find yourself in one of the best places on earth to view the northern lights.
Although Norway is one of the more expensive countries to visit, a trip to Lofoten doesn't have to break the bank. Thanks to the network of bridges and roads among the islands, you can explore the region by car and on foot, without shelling out cash for tours. Indeed, hiking is likely the best way to see some of the archipelago's most breathtaking spots, including the top of Ryten. If you are interested in taking advantage of other activities while you're there, though, there's no shortage of options — including surfing.
Getting there: From Oslo, you can fly to Bodø and then catch a 25-minute flight to one of the two airports in Lofoten, Svolvær or Leknes.  Alternatively, you can take a ferry from Bodø to a few different Lofoten ports.
Japan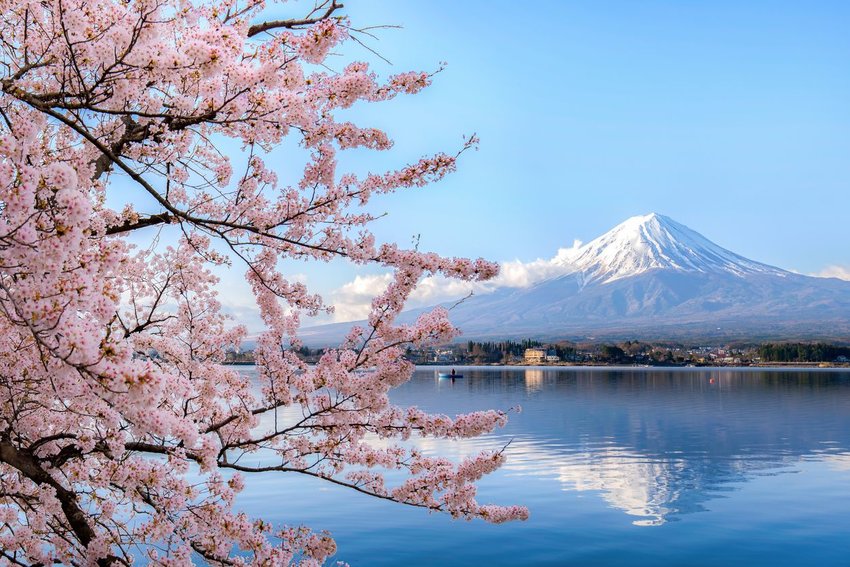 It's not just a country — Japan is also an archipelago made up of nearly 7,000 islands. Though many visitors to Japan head to Honshu, the largest island and home of Tokyo, Osaka and Kyoto, it's worth making your way to some of the other islands as well.
On Hokkaido, the island north of Honshu, beer lovers can taste their way through the city of Sapporo.  Farther south, you can find Japan's most active volcano, Mt. Aso — which last erupted in 2016 — on the island of Kyushu. Kyushu is also home to hot springs and more sparsely populated tropical landscapes, as well as the city of Nagasaki, which sees far fewer visitors than its Hiroshima counterpart. For even more tropical seclusion, hop over to Okinawa and the Nansei islands, southwest of the mainland.
Getting there: Nonstop flights to Tokyo or Osaka can be found from several U.S. cities, including Los Angeles, Chicago and Dallas. Once in Japan, regional flights and an extensive public transit system can take you from place to place.
Enjoy this article? Share it with a friend
All featured products and deals are selected independently and objectively by the author. The Discoverer may receive a share of sales via affiliate links in content.
Discover the World's Best Destinations, with your free weekly travel guide sent straight to your inbox.
Welcome to The Discoverer!
We are so excited to fill your inbox with discoveries from around the world! You can expect your first edition to arrive on Monday. Until then, feel free to check out our previous editions.