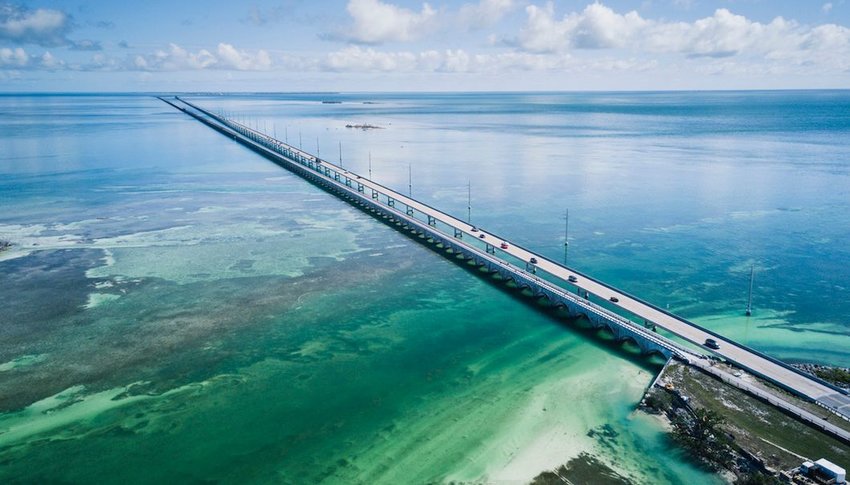 5 Adventurous Roads in the U.S.
Sometimes, you don't even have to get out of the car to have an adventure — at least, that's the case with these five highways located around the U.S. From Alaska to Florida to the Pacific Northwest, check out our recommendations for five adventurous roads where you can get your thrills in without unbuckling your seatbelt.
Seward Highway, Alaska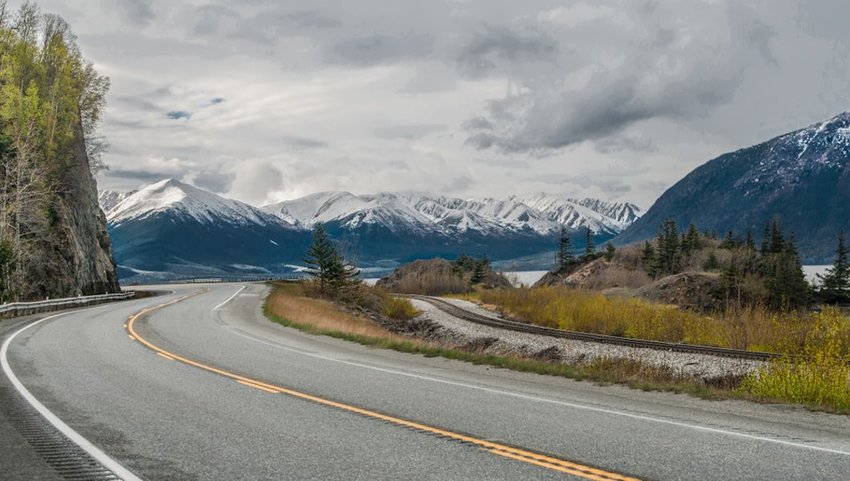 The Seward Highway runs from Anchorage to Seward, Alaska and is often taken by tour buses headed to the cruise ship port in Seward. The scenery along this highway is like something out of a fantasy movie, with stunning glaciers, lush green valleys, and several saltwater bays, where you might spot a beluga whale if you look hard enough. Except for the bright pink fireweed that pops up everywhere, much of the landscape along this highway is reminiscent of New Zealand. The Seward Highway stretches over 127 miles and is a National Forest Scenic Byway. If you drive along this route, you'll definitely want to bring your camera.
Redwood Highway, California to Oregon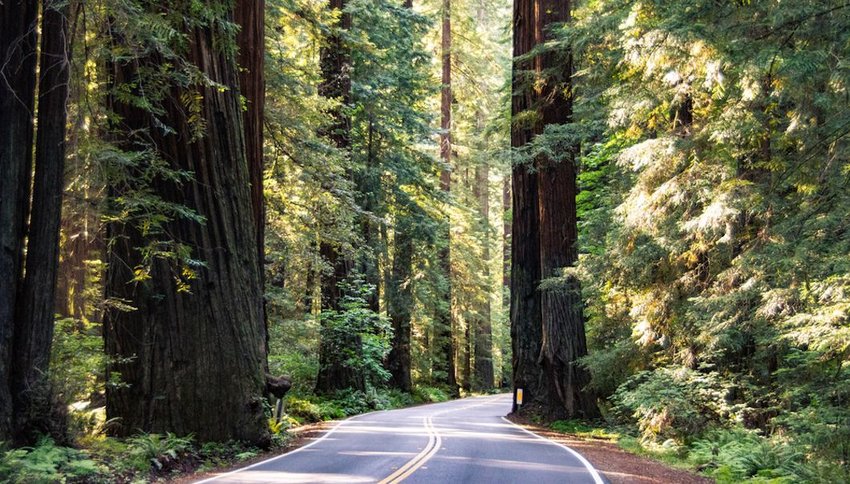 Called "your path to an unforgettable northern California experience," by California's North Coast, the Redwood Highway that stretches from San Francisco to Oregon is a breathtaking road to drive. The landscape along the highway is extremely diverse, dappled with redwood trees, mountains, miles of coastline, rivers, and vineyards. While driving, you'll also see wildlife such as elk and deer grazing in nearby valleys. Just off the Redwood Highway, you can actually drive your car through a tree trunk! The redwoods of Humboldt County are a California landmark. Here you can pay $10 to drive your car through the trunk of the majestic Chandelier Tree, an enormous world-renowned redwood. The trees found along the Redwood Highway are Coastal redwoods and grow 16 to 18 feet across. You probably won't have cell service on much of the Redwood Highway, so bring a paper map, unplug, and enjoy.
Overseas Highway, Florida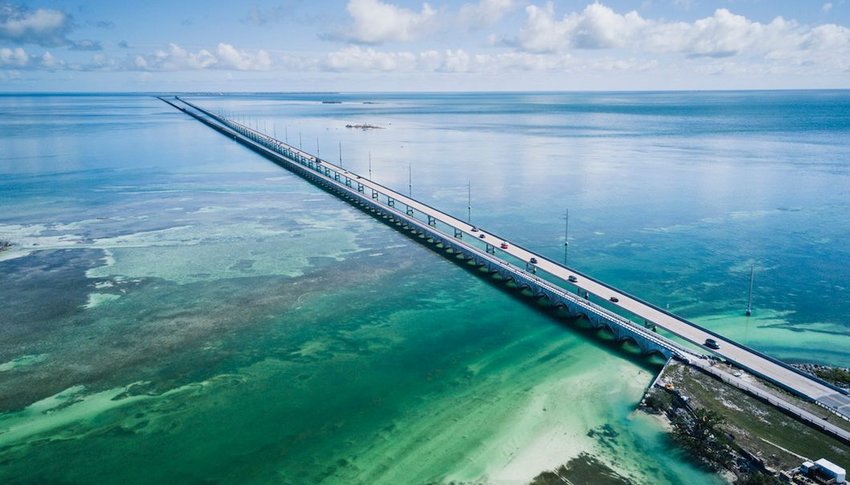 Also known as "the highway that goes to sea," the Overseas Highway is a Florida-only road that runs from Miami to Key West. The path was initially forged in 1912 by the Florida East Coast Railroad, but a hurricane some years later destroyed the railroad, and construction of a highway began instead, using some of the original railway spans. The highway was completed in 1938, a grand stretch of 113 miles of road with 42 bridges. Now you can drive the entire road in under four hours—but allow extra time, because you'll want to slow down to fully appreciate the scenery lining both sides of the road. Pine trees and palm trees, the ocean and the mangroves, herons and pelicans and ospreys can all be seen along this highway.
Blue Ridge Parkway, Tennessee to Virginia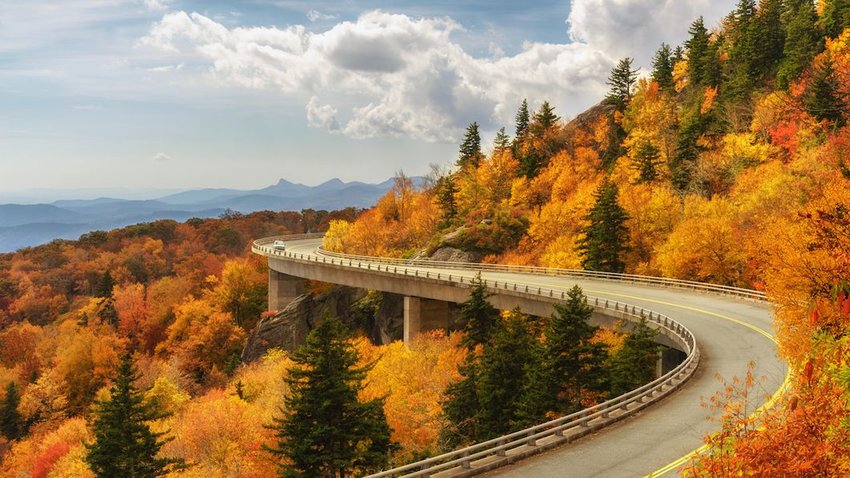 The Blue Ridge Parkway runs from Cherokee, Tennessee to Afton, Virginia, a whopping 469 miles of road. This highway skirts many cultural and historical sites, such as Southern Appalachian music and Cherokee life, that span the 19th and early 20th centuries. The Parkway is also famous for its biodiversity, with over 150 species of birds, 50 species of mammals, and amphibians and reptiles galore.  The vegetation along the parkway ranges from delicate wildflowers to vibrant fall foliage. The Blue Ridge Parkway is also home to the highest mountain peak in the eastern United States (Mount Mitchell), the oldest river in North America (New River), and the deepest gorge east of the Grand Canyon (Linville Gorge). For a unique, relaxing, and beautiful place to go for a drive, hop on the Blue Ridge Parkway.
Monument Valley Highway 163, Arizona to Utah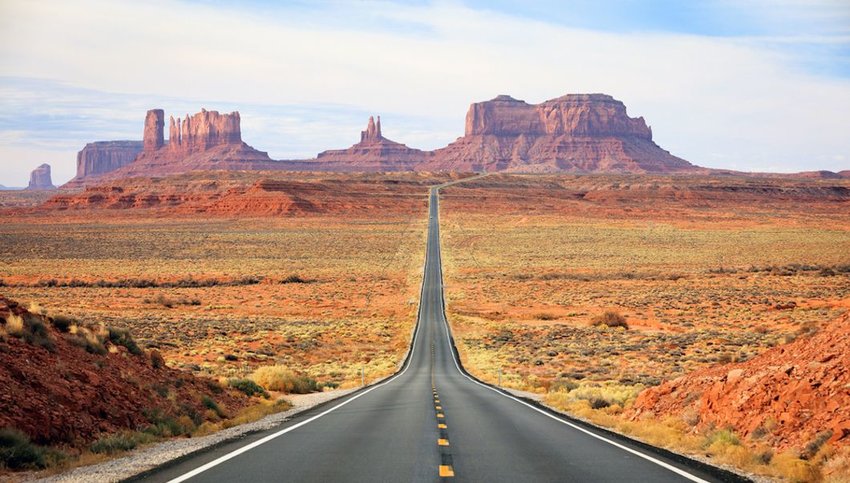 From the Arizona border up to Monument Valley, Utah, Monument Valley Highway 163 showcases the land of the Navajo, with rich Native American culture and dramatic red-rock deserts. The entire U.S. Route 163 stretches 64 miles, with the southern 44 miles located in the Navajo Nation. This portion of the highway runs through Monument Valley, a well-known red-desert region spanning the Arizona-Utah border. Its iconic  sandstone buttes are easily visible from the highway and have often been used as a dramatic backdrop in Western films and commercials. Along the highway you'll also see a volcanic landform known as Alhambra Rock that stands over 250 feet high and the village of Mexican Hat, which has a rock formation shaped like a gigantic sombrero. It takes about two hours to drive the full highway. While driving, keep an eye out for red-tailed hawks and jack rabbits!
Enjoy this article? Share it with a friend
All featured products and deals are selected independently and objectively by the author. The Discoverer may receive a share of sales via affiliate links in content.
Discover the World's Best Destinations, with your free weekly travel guide sent straight to your inbox.
Welcome to The Discoverer!
We are so excited to fill your inbox with discoveries from around the world! You can expect your first edition to arrive on Monday. Until then, feel free to check out our previous editions.