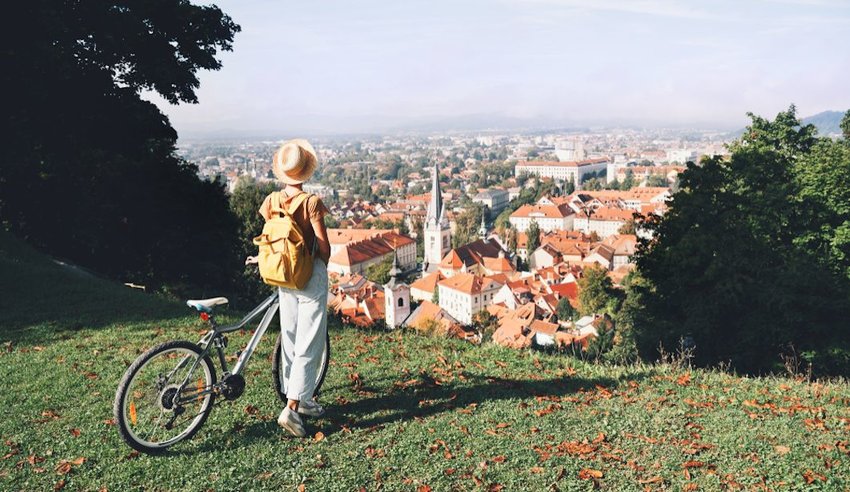 25 Ways You Can Be a Better Traveler in 2020
The year is drawing to a close, but perhaps you're already making travel plans for 2020. With rising backlash against tourists and growing concerns about the environment, it's more important than ever to be savvy when you hit the road. After all, it's not where you travel, but how. Consider these 25 tips for becoming a better, smarter, and more responsible traveler in the coming year.
Travel in the Off Season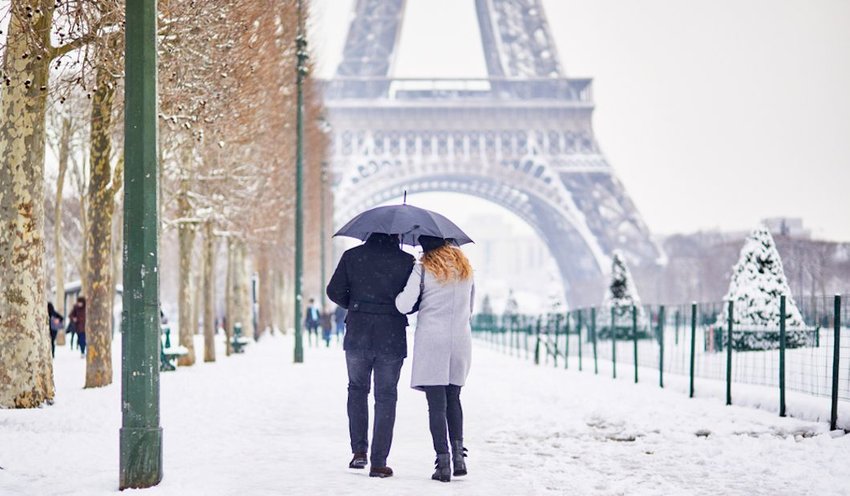 One of the catalysts for the anti-tourism movement and locals brandishing "Tourists Go Home" signs is overcrowding during peak season. This is notably common in popular European cities such as Amsterdam, Barcelona, and Venice. Give locals a break and yourself a more fulfilling time by visiting during quieter periods. Not only will you be avoiding the crowds, but you'll be able to contribute to the local economy in slower months and experience a whole new side of a popular destination.
Visit Lesser-Traveled Destinations
We get it. Sometimes you don't have the flexibility to get up and go whenever you want — especially if you're traveling with kids. Nevertheless, you can ease the burden on major destinations and help the economy by choosing a less popular destination for your next vacation. Swap Argentina for Uruguay, Bali for Java, Croatia for Montenegro, Germany for Slovakia, and Hawaii for Puerto Rico.
Track Your Airfares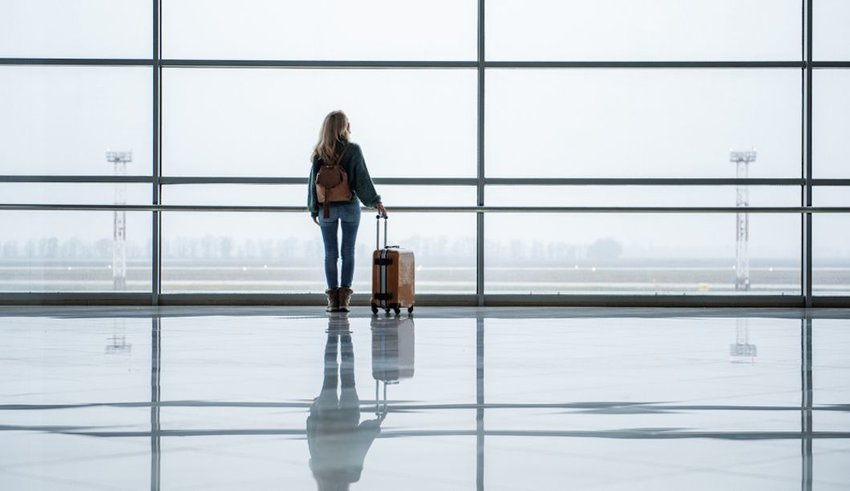 With so many booking platforms available online, purchasing flights can be overwhelming. Start researching airfare early on. Becoming more familiar with typical route prices will help you when it comes time to book, as you'll be able to identify if something is a steal or not. This is where websites such as SkyScanner and Yapta come in handy. Simply enter your email address when prompted and you'll receive automatic updates about price fluctuations. Once you see something within your budget, go for it because the price may not come around again.
Use Credit Card Offers
You don't have to be a genius to benefit from air mile rewards when making credit card purchases. Up to 20,000 miles are available for spending as little as $1,000 — the equivalent of a direct flight from New York to Buenos Aires — within the first few months of activating a card. CreditCards.org is a great source to keep track on offers.
Travel Solo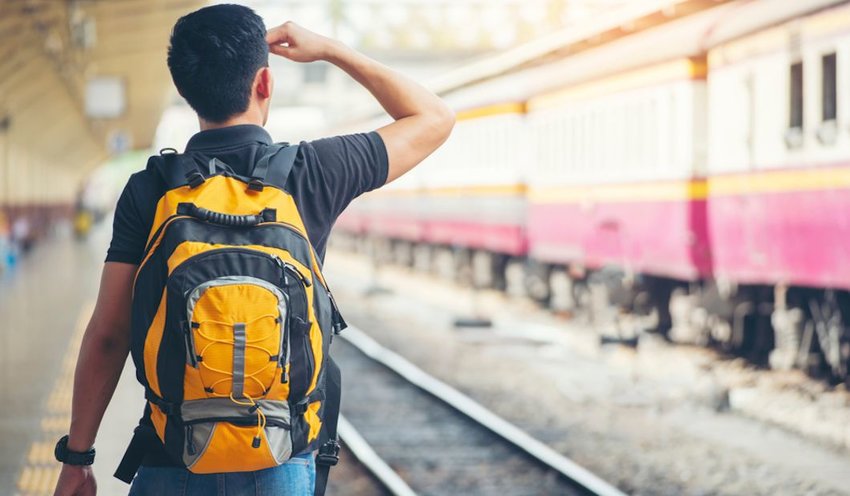 If you haven't done so before, then striking out on your own might take some courage and plenty of planning. However, the rewards of solo travel are well worth it. You'll have the freedom to make your own schedule every day. It's a great way to meet new people. Best of all, you'll return are braver and more confident travel, having learned skills that can help you with all future trips.
Bring an Unexperienced Travel Buddy
Do you have one of those friends who speaks with envy about other people's adventures? Or, do you have a friend who claims they hate to travel? Everyone deserves to see the world through their own eyes, so do them a favor and invite them along on your next trip. Start small and give them guidance. You'll soon turn them into a travel pro like yourself.
Don't Rush Your Travel Experiences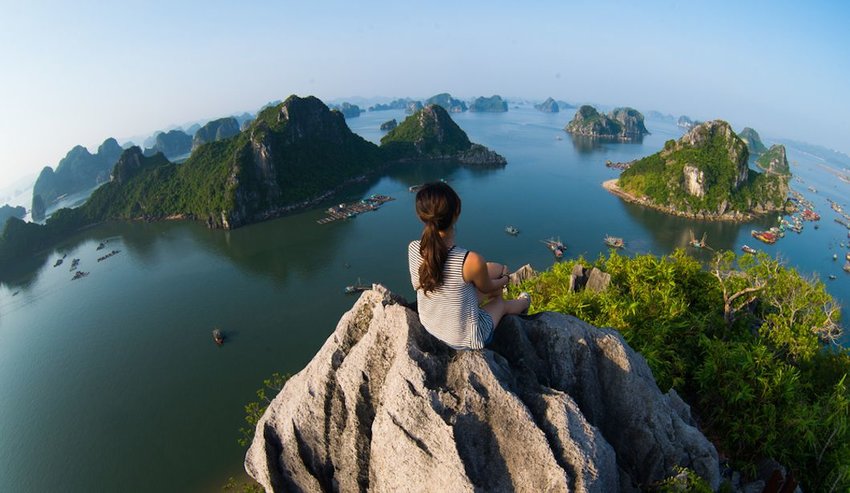 Few things are as frustrating as the feeling of being rushed and travel is no exception. Too many people attempt to squeeze too much into their trips and often end up seeing and doing less. By taking things slow, you'll become more aware of your surroundings and pay more attention to living in the moment. Spend a week in one place for a deeper experience rather than two or three days. Take the long way, via train or on foot, and make deeper connections with a destination.  
Learn Some Local Lingo
It's not necessary to be a polyglot, but you also don't want be the person heard asking for directions by raising your voice and speaking slowly. Arming yourself with some basic phrases often creates better interactions with locals. Learn sayings or words such as hello, goodbye, yes, no, please, thank you, and I'm sorry, I don't understand. Chances are the person will respond in English, but they'll appreciate the effort.
Learn a New Talent
Maybe you've sampled macaroons in Paris, gorged down on curries in Mumbai, or watched flamenco guitar players in the plazas of Jerez. So why not learn how to do all of these the next time you are visiting? Wherever you go in the world, there's always an opportunity to learn the secrets of a local trade. Enroll in a cooking class or historic tour. Try a traditional tea ceremony or craft class. Come home with a souvenir that will last your whole life.
Stay Fit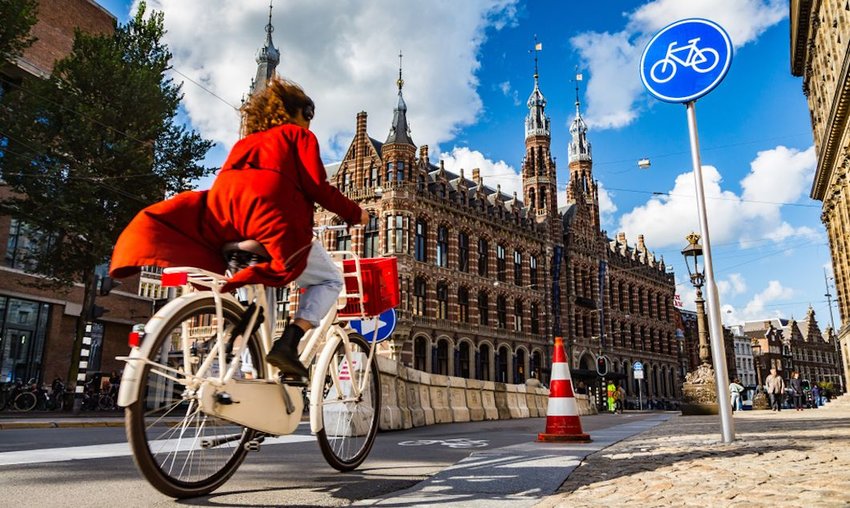 Some people travel to compete in marathons and triathlons, but you don't need to go to such lengths to stay healthy on the road. Biking is a growing trend in cities and an excellent way to both be like a local and avoid vacation laziness. Don't let your fitness goals fall on the wayside just because you're stuck in a hotel room. Dropping in on a yoga or other workout class can be a great way to keep up your routine and connect with locals.
Reassess Your Armrest Etiquette
Who owns the airplane armrest? While the cabin crew never divulges such vital information during the safety procedure demonstration, there are some accepted rules. The middle seat wins two armrests for middle seat inconvenience. Whether you agree or not, you don't want to make enemies with the people that you are about to share an aisle with.
Drink More Water
Whether you're struggling with a change in elevation, climate, or time zone, travel can really wear you down. It's always important to drink water, but hydrating becomes even more essential on the road. When you're out and about exploring, it's easy to forget water breaks. Bring along a reusable water bottle to fill along the way so you stay healthy and energized.
Eat and Drink Local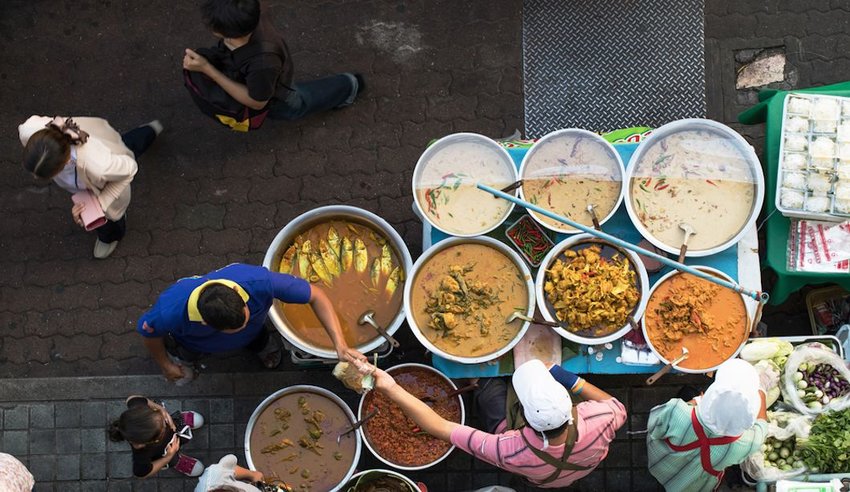 This is a simple one to execute. Bypass anything that looks like a chain, buffet, or has a tour bus parked outside. Instead, dine at small, family-owned restaurants, local food markets, food trucks, and street food stands. All of these offer authentic flavors and often lower prices. Farmers markets are perfect for picking up groceries, so you can save money and cook if your accommodation has a kitchen or enjoy a nice picnic in the park.
Step Outside Your Culinary Comfort Zone
Food is as important to a destination as beaches, historical landmarks, museums, and theme parks are. Set yourself the challenge of sampling at least one local delicacy for each place you visit. This could be anticuchos (skewered alpaca kebabs) in Peru, egg waffles in Hong Kong, or vada par (veggie burger) in India.
Use Smartphone Apps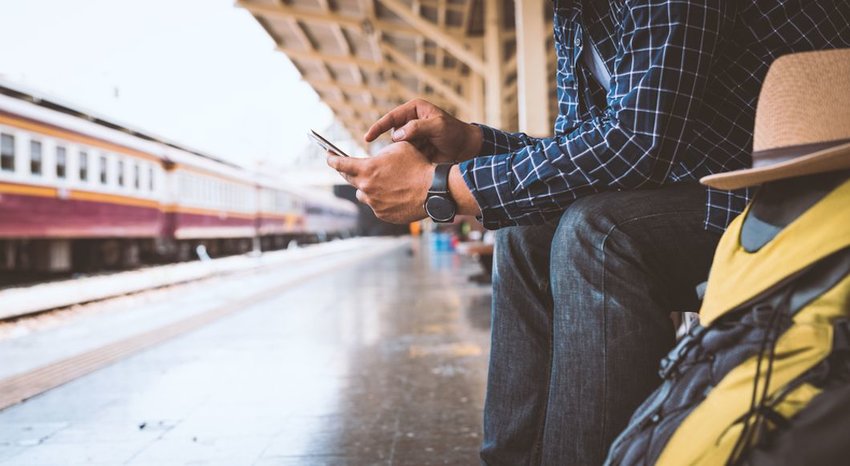 We are in world of technology, so why not take advantage of it? If you need help navigating, but aren't keen on using paper maps or heavy guidebooks, then plot your day's route on Google Maps. Use one of dozens of hotel booking apps for last-minute reservations and recommendations. TripLingo can make your voice sound like a local and PackPoint takes the agony out of packing. Here are a few more apps to download.
Minimize Your Other Technology
There isn't much a smartphone can't do, so think long and hard about whether you'll need to bring your flashy camera, tablet, and smartwatch along. Not only will you have fewer valuable items to worry about, but you'll free up more time spent looking through a lens.
Get Lost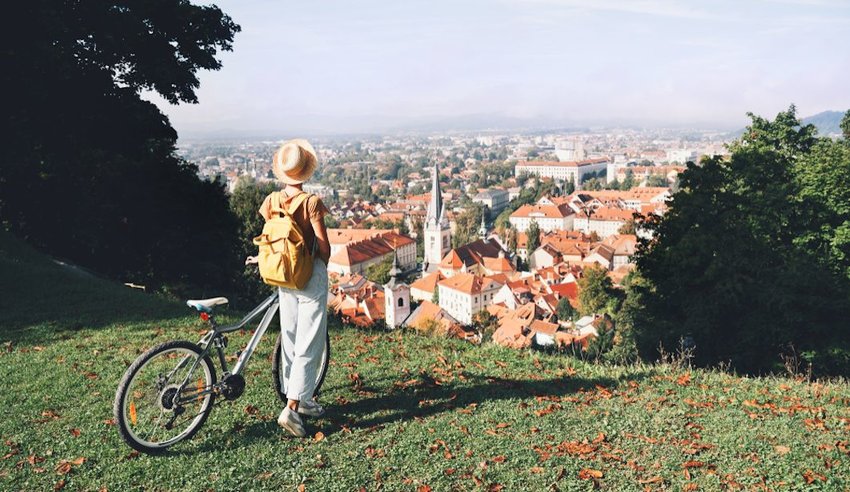 Occasionally, it's nice to not quite know where you're heading. For this to be possible, you'll need to leave the guidebook and phone at home and let your instincts take you wherever the wind blows. Trust your sense of direction and talk to people in the street for local recommendations. Bring along an itinerary if you want, but sometimes the best discoveries come from wandering freely. You're more likely to stumble across memorable cafés, restaurants, neighborhoods, hiking trails, and landmarks this way.
Hire Local Tour Guides
We're not all comfortable with exploring on a whim. If that's you, then you might want to contract a tour guide from a locally-run company. After all, who knows the city better or loves it more than a local? Do a little research before you go to find a company run by a local group, to not only ensure an authentic experience but also support the local economy.
Be Mindful of the Environment
Give back to the natural world with some easy steps. Pack light to help cut down carbon emissions. Walk, bike, and use public transportation to help reduce the amount of cars on the road. Treat a hotel room like your home by turning off lights, taking short showers, and not changing sheets and towels daily. Stick to marked trails when hiking. The little steps you take can make a big difference in highly-trafficked tourism spots.
Fight the War on Plastic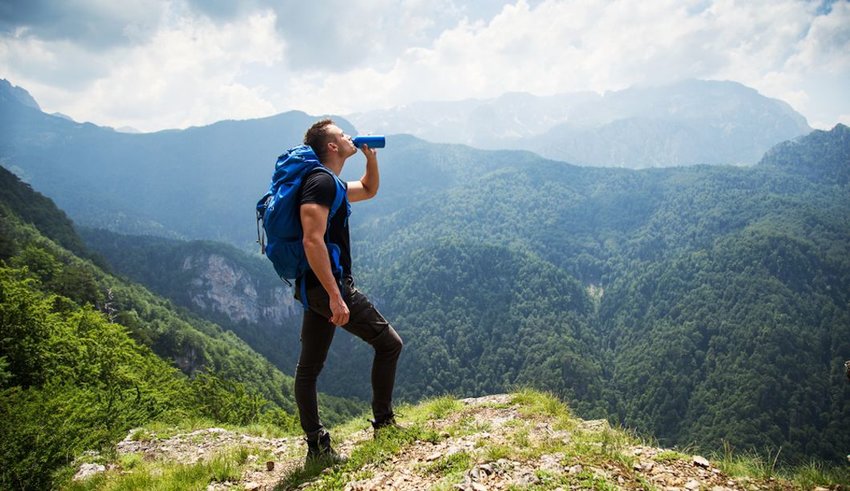 One-use plastic is a blight on society and wildlife — especially for lovable sea turtles that mistake plastic bags for nourishing jellyfish. So arm yourself with a reusable water bottle and a travel purification system if you're concerned about local water quality. Pack reusable cutlery and straws. Bring a reusable shopping bag or foldable backpack to carry any purchases.
Use Eco-Friendly Toiletries
You can contribute more to the war on plastic by avoiding standard bathing room cosmetics that come in disposable plastic bottles. Opt for biodegradable shampoo balls such as Nohbo Drops, which are made from organic and sustainable ingredients. They are less bulky, have less packaging, and are ultimately better for your hair. You might also want to consider a bamboo toothbrush and natural silk dental floss.
Respect Local Customs
Travel writer Rick Steves says that we should always strive to "be a temporary local rather than a tourist." Achieve this and you'll earn a true live-like-a-local status when out exploring. It stems from dressing appropriately to taking rituals seriously and not assuming photos are always welcome. When in doubt, observe locals to pick up on etiquette tips and remain a respectful traveler.
Say No to Hands-On Animal Tourism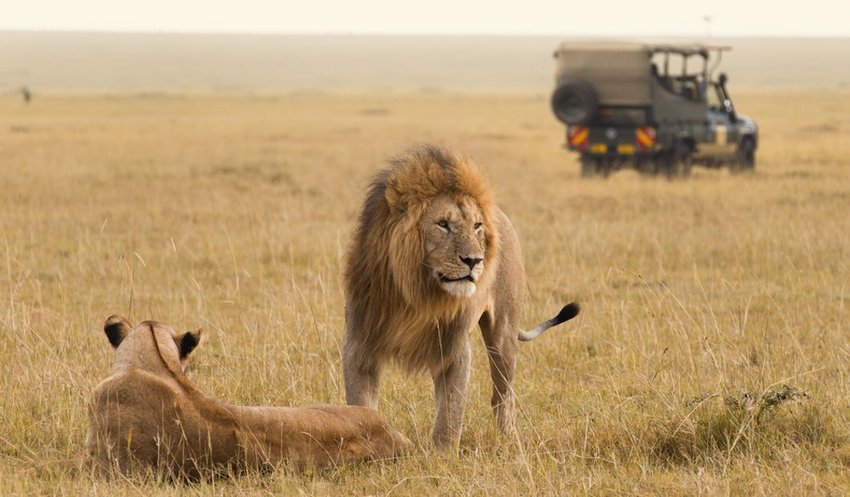 Wild animals belong in the wild. There's really no need to ride an elephant, cuddle a lion, or pose for a photo next to a bear. These animals often suffer mistreatment in the name of tourism. Respecting the local wildlife is as important as respecting local people and historic sites. There are places where you can safely observe wildlife, without harming their routines or environment, so make sure to do your research ahead of time.
Avoid School and Orphanage Visits
Impoverished children and kids sitting behind school desks aren't tourist attractions. While it might seem like a good idea and fuel for your karma, volunteering at an orphanage could do more harm than good. Volunteer subscriptions often get reinvested into opening new orphanages and the needless institutionalization of children. Put your cash into non-governmental organizations such as Lumos to help reunite children with their families instead.
Stop Saying That You've "Done" Places
We do the dishes, we do the laundry, and we do homework. What we don't do are cities, towns, villages, countries, and continents. Traveling is far from being a chore to check off a list — it's the opportunity to get deep into the soul of a destination. Change up your vocabulary and the way you approach new destinations. Instead of viewing them as check marks on a bucket list, view them as a chance to immerse yourself in a new world and come home changed.
Enjoy this article? Share it with a friend
All featured products and deals are selected independently and objectively by the author. The Discoverer may receive a share of sales via affiliate links in content.
Discover the World's Best Destinations, with your free weekly travel guide sent straight to your inbox.
Welcome to The Discoverer!
We are so excited to fill your inbox with discoveries from around the world! You can expect your first edition to arrive on Monday. Until then, feel free to check out our previous editions.