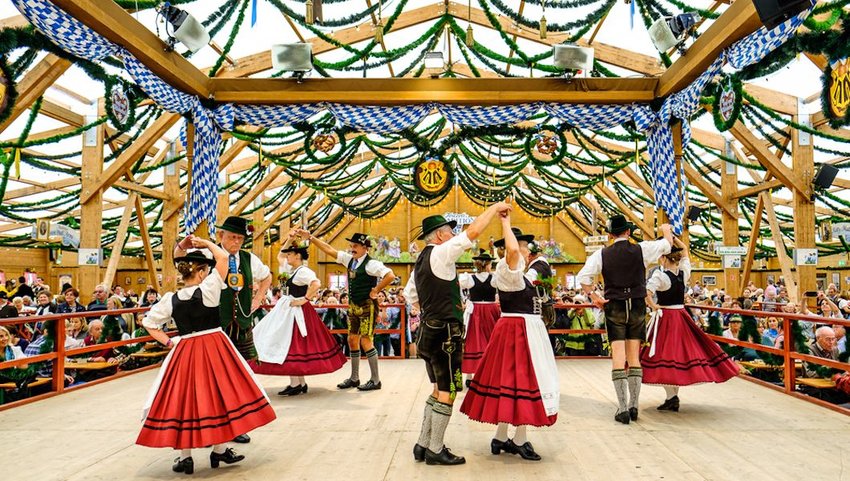 25 Fall Festivals in Stunning Destinations
When the weather turns mild and the foliage starts to change, it's the perfect time to get outside and enjoy some culture before the temptation to hibernate all winter sets in. Here are 25 beautiful fall festivals, cultural events, and local celebrations that take place in stunning destinations around the world.
September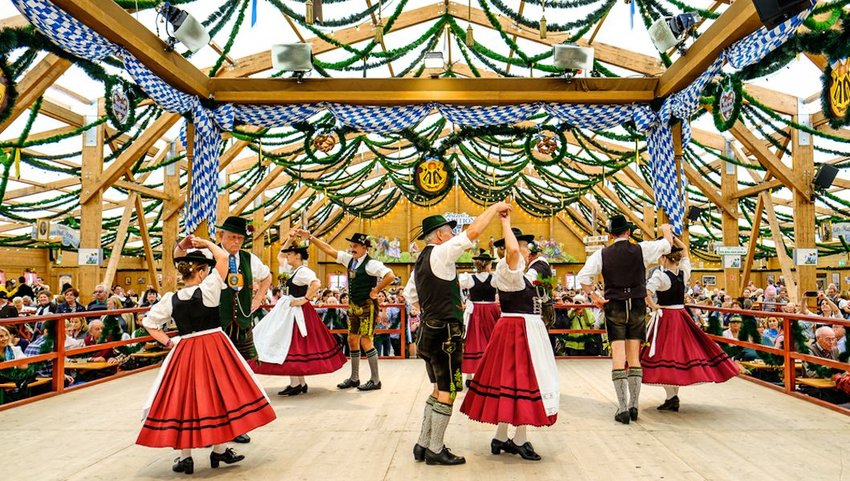 Oktoberfest
Munich, Germany
September 21 – October 6, 2019
Possibly the most famous of all fall festivals, Oktoberfest in Munich is a truly unique experience. Wear traditional Dirndls and Lederhosen while you drink the best German beer, listen to traditional Bavarian music, and snack on pretzels while wandering between beer halls. Can't make it to Germany? There are other opportunities around the U.S. to participate in this holiday.
Autumn at the Arboretum
Dallas, Texas
September 21 – October 31, 2019
Wander through the pumpkin village and enjoy this year's theme of "It's the Great Pumpkin, Charlie Brown" when you visit the Dallas Arboretum in autumn. This tradition features a robust calendar of activities, events, and performances to help you enjoy the changing of the seasons.
Acadia Night Sky Festival
Acadia National Park, Maine
September 25-29, 2019
Escape the light pollution of the city and enjoy gazing at the stars at Acadia National Park in Maine. This event celebrates the ordinance that protects the skies above Acadia so that they stay the darkest skies on the eastern seaboard. This festival's unique purpose has garnered national attention. The night sky and stars are quickly becoming a commodity, and Acadia is one of the purest places to enjoy them.
Warrens Cranberry Festival
Warrens, Wisconsin
September 27-29, 2019
Tour a cranberry marsh or simply enjoy the fruits of its laborers at the world's largest cranberry festival. During the last full weekend of September each year, this festival kicks off with a parade and the presentation of the year's cranberry royalty before setting you free to enjoy all of the shopping, eating, and marshy sightseeing you desire.
Lake of Stars
Malawi
September 27-29, 2019
Camp on the glittering beaches of Lake Malawi and immerse yourself in all of the culture that makes this location unique. The festival lineup includes a curated selection of music, poetry, theater, and more from Malawi and showcases the brightest performers in Africa.
October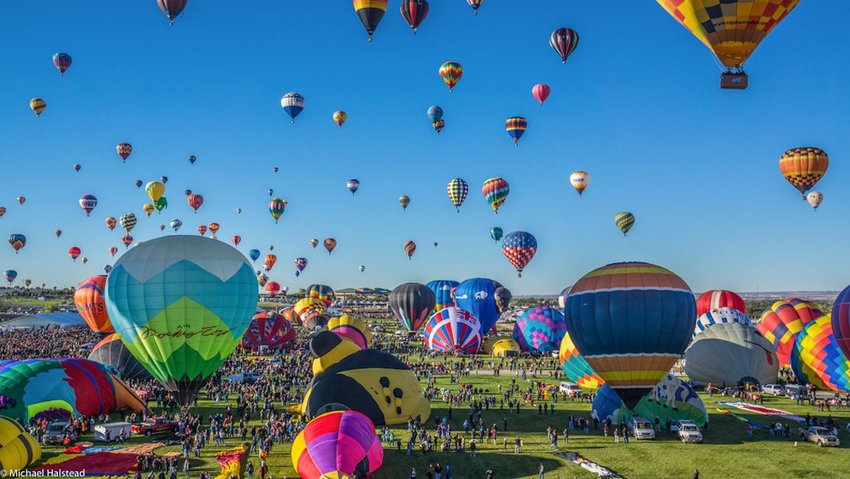 This is Not Art
Newcastle, Australia
October 3-6, 2019
This four-day festival is all about the creativity of Newcastle. What began as a small artistic gathering co-hosted by the National Young Writers' Festival has turned into a space for creatives to push their boundaries and show their abilities. TiNA connects cultural events from interrelated areas for one collective celebration.
London Cocktail Week
London, UK
October 4-13, 2019
Take a tour of 300 of London's best bars of visit the pop-up Cocktail Village on this week-long exploration and celebration of spirits. The festival pass gets you discounted drinks at a huge number of participating locations, and if you need a break from drinking, there are plenty of live performances and master classes to fill your time.
Sonoma County Harvest Fair
Sonoma, California
October 4-5, 2019
Taste the best wine, beer, and artisan food that California has to offer at this farm-to-table festival. The region's best wineries bring forth their harvests for sampling and guests can enjoy the results of a professional food competition highlighting Sonoma County's finest.
Austin City Limits
Austin, Texas
October 4-13, 2019
What was once a small music festival is now one of the best events on the cutting edge of America's music scene. Experience live music as well as art installations and an array of amazing food options. This diverse and dynamic festival has something for everybody.
Concurs de Castells
Tarragona, Spain
October 5-6, 2019
Witness the fearless creation of giant human towers at this Spanish festival, which is really more of a competition than a festival. Concurs de Castells is a brilliant display of Catalonian culture with music, food, and dancing to go along with the thrill of watching the towers.
Albuquerque International Balloon Fiesta
Albuquerque, New Mexico
October 5-13, 2019
The skies of Albuquerque are taken over by the vibrant colors and gorgeous patterns of hot air balloons for this nine-day festival. More than 500 balloons will float through the air, with pilots coming from all around the world. Capture a perfect Instagram-worthy moment before relaxing with live musical performances and food.
Nuuk Nordisk Kulturfestival
Nuuk, Greenland
October 7-13, 2019
This festival in Nuuk was founded to harness the creativity and culture of the frozen north. The lineup of predominately Nordic artists and performers is meant to break down barriers using music and explore the unique aspects of Nordic culture that make it so fascinating.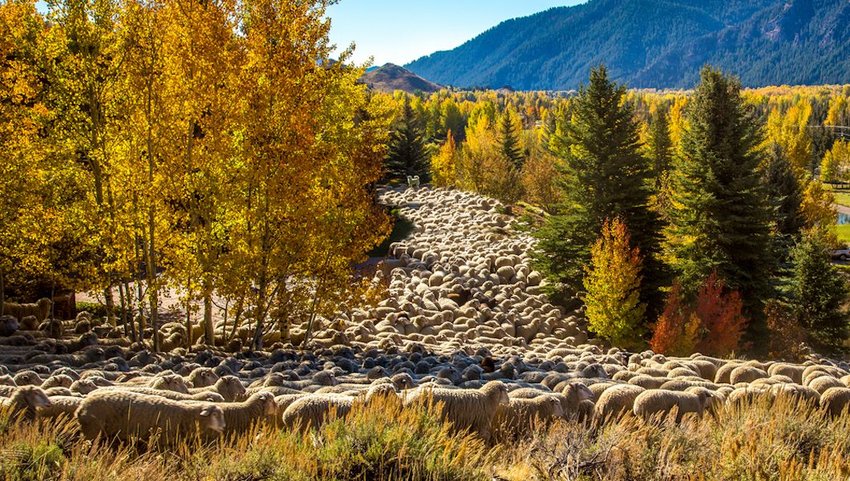 Trailing of the Sheep Festival
Sun Valley, Ketchum, and Hailey, Idaho
October 9-13, 2019
Become "one of the herd" and sponsor a sheep at this festival celebrating the importance of the sheep industry in building the culture and economy of southern Idaho. The Trailing of the Sheep Festival mentions it'll have "sheep, stories, music, food, hikes, and history" and has been lauded as one of the best fall festivals in the country.
Frankfurt Book Fair
Frankfurt, Germany
October 16-20, 2019
An event important for both networking and culture, the Frankfurt Book Fair is a place to celebrate ideas that move the world. Get swept up in the world of publishing and witness the forefront of the media world at this important literary event.
Amsterdam Dance Event
Amsterdam, Netherlands
October 16-20, 2019
More than 2,500 artists and 600 speakers grace this combination festival and conference that takes over Amsterdam. This event is absolutely teeming with industry leaders and is a dream come true for those who love the electro dance club lifestyle. Enjoy live performances as well as speakers, film, art, and more.
Harvest on the Harbor
Portland, Maine
October 17-20, 2019
Celebrate the spirit of autumn in Maine at this festival that showcases vendors, artisans, and the local foodie culture that has made Portland such a popular tourist destination. Come hungry, stop by the Lobster Chef Luncheon or Oysterfest Experience, and leave happy. Liquor lovers can sample craft spirits from local distilleries or brunch like a boss on Bloody Marys.
New Hampshire Pumpkin Festival
Laconia, New Hampshire
October 18-19, 2019
Overdose on pumpkin everything with this celebration of all things fall with hay rides, pumpkin carving, zombie walks, pumpkin bowling, and more. The highlight of the festival is the pumpkin tower that stacks up to around 34 feet, but the pancake breakfast, live performances, beer garden, and climbing wall are bright spots too.
Diwali
Mumbai, India
October 25-29, 2019
Pick anywhere in India and you'll be sure to find a beautiful, vibrant celebration of Diwali, the "row of lights" festival that celebrates the triumph of good over evil. Watch fireworks explode over the bay and take time for introspection before the final day of renewal.
Country Living Fair
Columbus, Ohio and Atlanta, Georgia
September 13-15 and October 25-27, 2019
Fans of Country Living magazine will love these fairs hosted by the publication, which offer readers a chance to meet the editorial team while enjoying a curated display of autumn. Participate in workshops, attend seminars, and live decoratively at these two events.
Dia de los Muertos
Mexico City, Mexico
October 31 – November 2, 2019
Dia de los Muertos, or Day of the Dead, is an important cultural tradition throughout all of Mexico. Join the celebration in Mexico City to see a unique combination of old and new traditions and get swept along in the abundance of activities. You can also see a different side of the holiday from another city like Oaxaca or San Cristóbal de las Casas.
November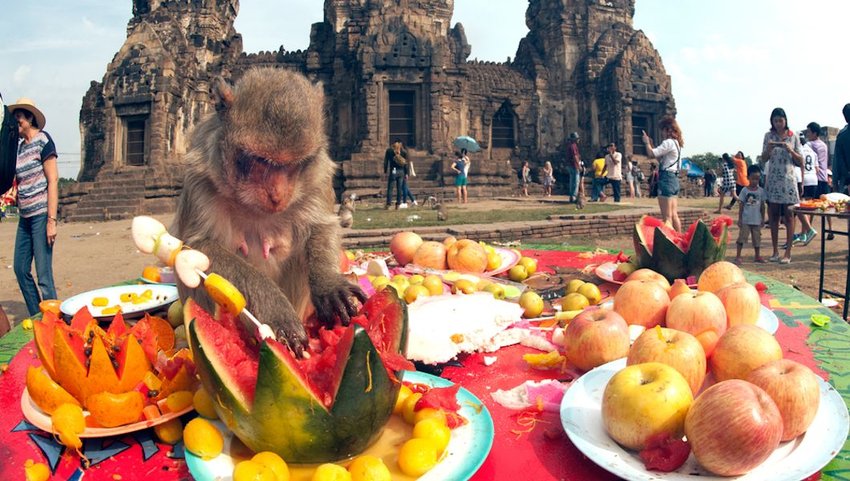 Kona Coffee Cultural Festival
Kona, Hawaii
November 1-10, 2019
The coffee heritage of Kona is almost 200 years old, and the harvest is a staple of its agricultural community and economy. Experience the harvest and enjoy a rich cultural tradition of music, dance, and food while you observe demonstrations of Kona's history.
North Carolina Pecan Harvest Festival
Whiteville, North Carolina
November 2, 2019
Watch the parade, take part in the pecan run, or simply stuff yourself full of delicious pecan dishes at the annual Pecan Harvest Festival in Whiteville, North Carolina. Known as one of the biggest producers of pecans in the area, this festival is an opportunity for the community to come together and celebrate their favorite harvest.
Iceland Airwaves
Reykjavik, Iceland
November 6-9, 2019
This industry festival in Reykjavik showcases new music from both Iceland and abroad. The city comes alive with nonstop performances and festivities — showing just how much the event has grown since its inception as a one-off concert in an old airplane hanger.
Monkey Buffet Festival
Lopburi, Thailand
November 23-24, 2019
It's a monkey feast in a monkey city. Visitors to the annual Monkey Buffet Festival can watch as around 3,000 long-tailed macque monkeys gorge on buffet tables set specially for them by the Phra Pranf Sam Yot Temples in Lopburi. Locals intermingle with the monkeys every day, but this celebration is meant to bring good luck. Witness traditional music and dancing and fill your belly with delicious Thai food while hanging with monkeys.
Strawberry Fields
Victoria, Australia
November 28 – December 1, 2019
This Australian festival urges visitors to return to the wildlands. Including everything from outdoor adventures to live music, dancing, and relaxing on the beach, this camping festival is perfect for those who want to disconnect and get back to the roots of happiness.
Enjoy this article? Share it with a friend
All featured products and deals are selected independently and objectively by the author. The Discoverer may receive a share of sales via affiliate links in content.
Discover the World's Best Destinations, with your free weekly travel guide sent straight to your inbox.
Welcome to The Discoverer!
We are so excited to fill your inbox with discoveries from around the world! You can expect your first edition to arrive on Monday. Until then, feel free to check out our previous editions.