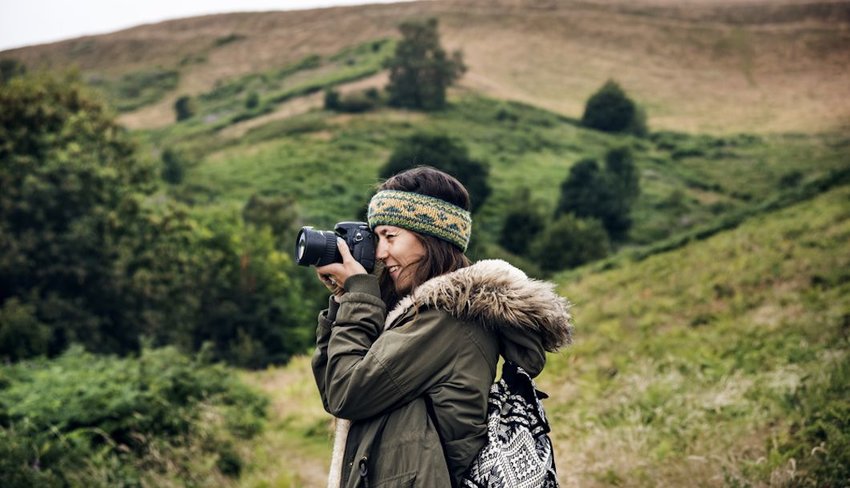 20 Trips to Learn Something New
There's undeniably immense pleasure in kicking back on an exotic beach or hiding away at a cozy mountain lodge. Relaxation is a key component of any trip, but travel can also be a fantastic opportunity to learn new things. From learning to carve up on powdery slopes to becoming a yogi and sipping wine like a sommelier, here are 20 trips you should consider taking to learn something new.
Learn a New Language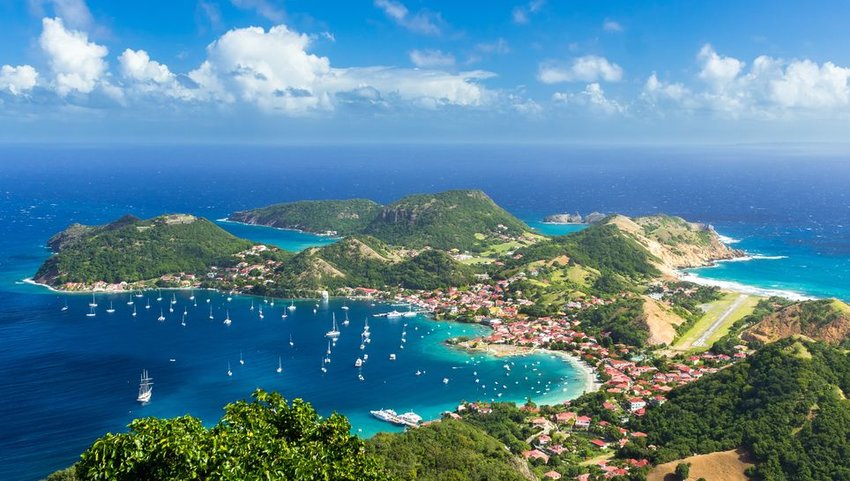 Immersing yourself into the culture of a country isn't just about visiting its major attractions, it's also about communicating with its people in their own tongue. Traveling to learn a new language can bring unprecedented satisfaction once you finally build up the confidence to use it. Columbia, Ecuador, and Guatemala are good choices for Spanish classes as the local accents are soft and there's hundreds of local markets to practice in. And if you want to perfect your French, head to the island of Guadeloupe where you can practice the language in between lazing on pristine beaches.
Dig for Dinosaur Fossils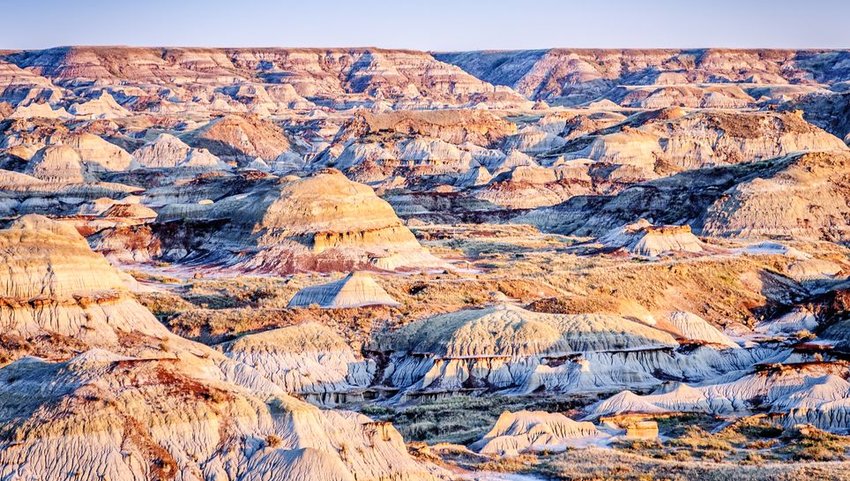 Ever visited a museum and been amazed by millennia-old dinosaur skeletons and fossils? If so, then plan a trip to Alberta's Dinosaur Provincial Park and take part in the paleontology and research activities. Some 58 dinosaur species have been found in the park to date. Spend time with a paleontologist, discover how fossils help our understanding of prehistory, and make your own fossil replica. You can also hike trails through the park's badlands landscapes and look for relics buried in the planet's most diverse fossil bed.
Learn to Sail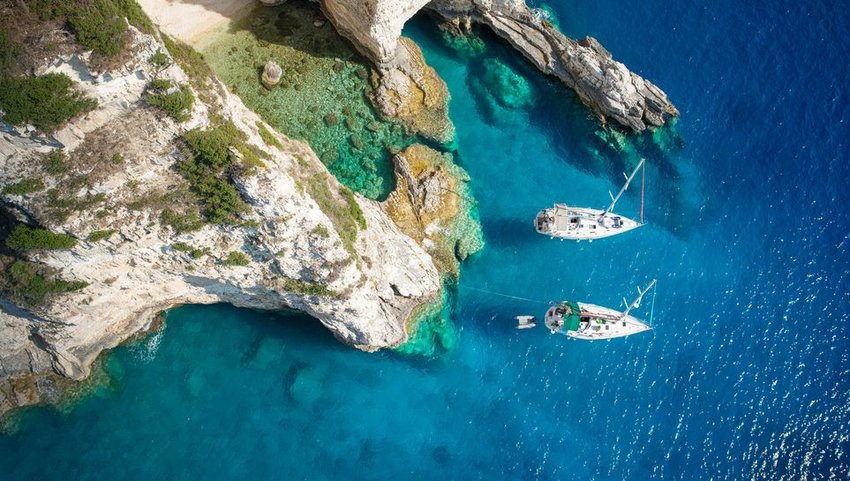 Life on the ocean offers freedom and non-stop adventure. No matter how experienced you are, you can learn to sail. From the parts of the boat to sail trimming and knot tying, experienced guides can teach the basics. Mystic Seaport in Connecticut has programs geared toward adults, teens, and younger kids plus boat building workshops. Or, if you want to go a bit farther, why not work toward an RYA certification while cruising around the Greek islands for a week with Nautilus Yachting?
Spend a Week at a Surf Camp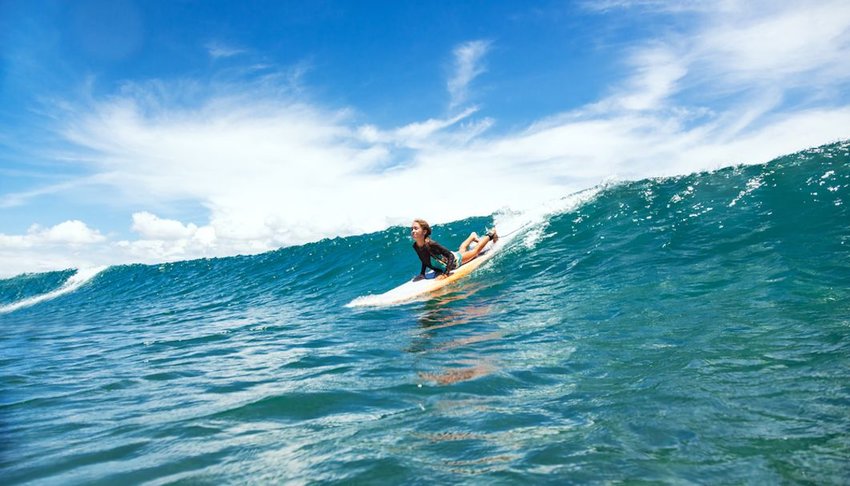 You are at the beach watching surfers casually paddle out past the breakers, sit patiently on their boards and then effortless catch a rolling wave. Then the desire comes to achieve this seemingly simple task for yourself. Not only does it look good but surfing is a fantastic way to keep fit and understand the movements of the ocean. Costa Rica is a paradise for beginners and Witch's Rock Surf Camp in Tamarindo welcomes all ages. Try Rapture Camps for surf camps in Bali, Costa Rica, Nicaragua, and Portugal.
Become a Certified Scuba Diver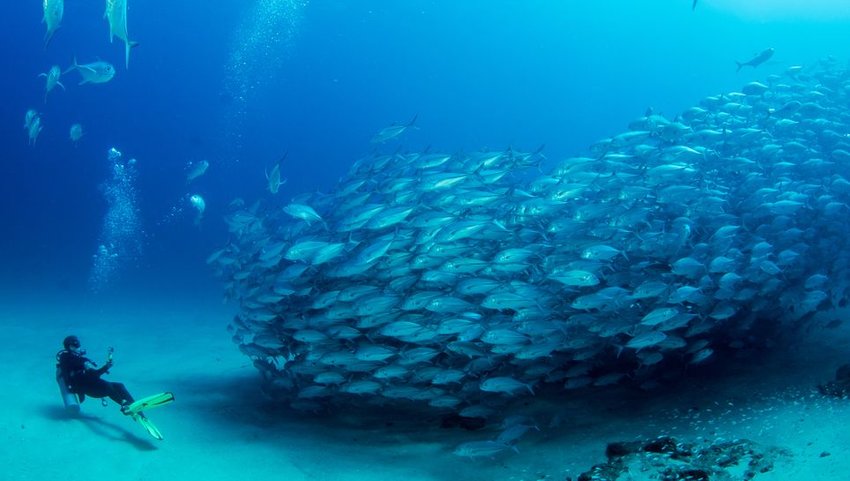 Like surfing, there's much to learn about the ocean and ourselves from scuba diving. You'll become more appreciative of nature, understand tidal changes, develop the ability to stay calm in unusual situations, and learn to trust others. From the Caribbean to India and the Maldives, there's hundreds of fantastic places to explore life underwater. If you want to go the extra mile and become a PADI Open Water Diver then consider Australia's Great Barrier Reef, Cozumel and Tulum in Mexico, and the Florida Keys.
Work as an Archaeologist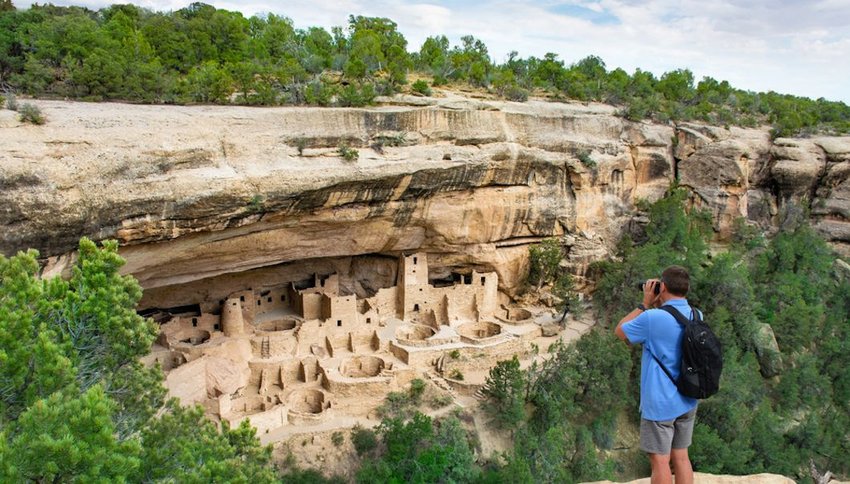 Uncovering facets of the world's past and people does wonders for broadening our minds. Combine this with traveling and you can think of yourself as a real-life Indiana Jones. In the United Kingdom it's possible to join the Council for British Archaeology as a member of an archaeology dig. You might stumble upon relics that date back to Roman, Viking, and Anglo Saxon settlers. At the Crow Canyon Archaeological Center in Colorado, experts are happy for you to tag along as they explore the life of the Ancestral Puebloans.
Build Stamina Through Wild Swimming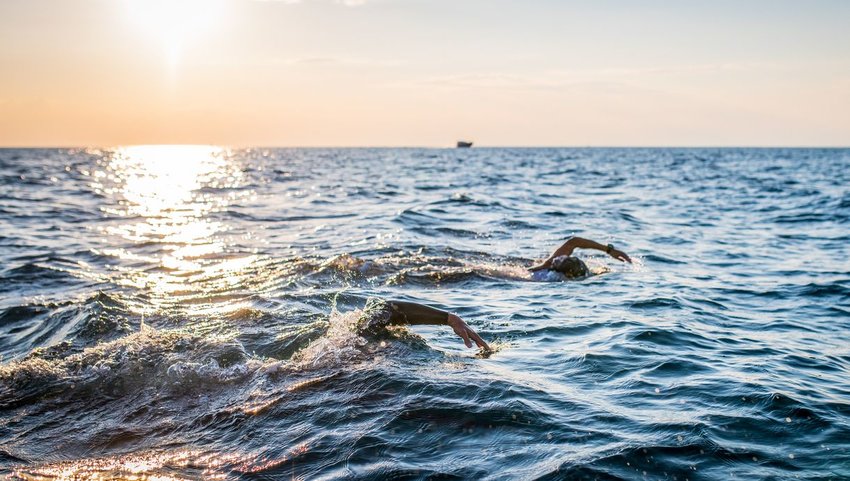 Wild, or open-water, swimming is taking to the water anywhere in the outdoors, be it lakes, rivers, or the ocean. It's an invigorating way to build confidence in the water, improve your stamina, and understand currents while enjoying nature. There's a burgeoning craze for wild swimming in England's Lake District and Swim the Lakes specializes in training all levels of swimmers. Once you feel confident, check the Outdoor Swimming Society for recommended places for a wild dip.
Learn to Ski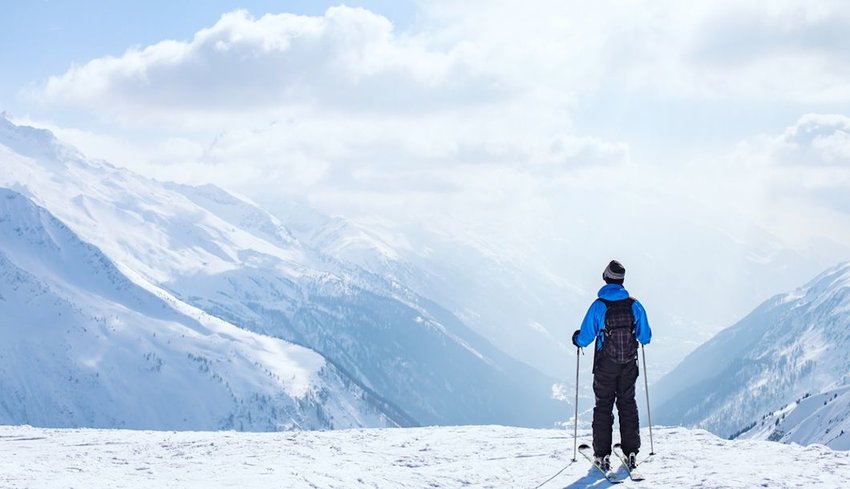 So all you heard about this year was your friend's spectacular ski vacation. But even if you've never set foot on a piste it's never too late to do so. Skiing improves agility, balance and strength and burns calories at the same time. It's an activity to enjoy alone, with friends and as a family. It will also make you like winter more and thus expand your year-round vacation options. If you want to stay in the U.S. then check out Beaver Creek, Colorado and Deer Valley, Utah. Or if you're going abroad, try Alpe D'Huez, France and Arinsal, Andorra.
Live Like a Cowboy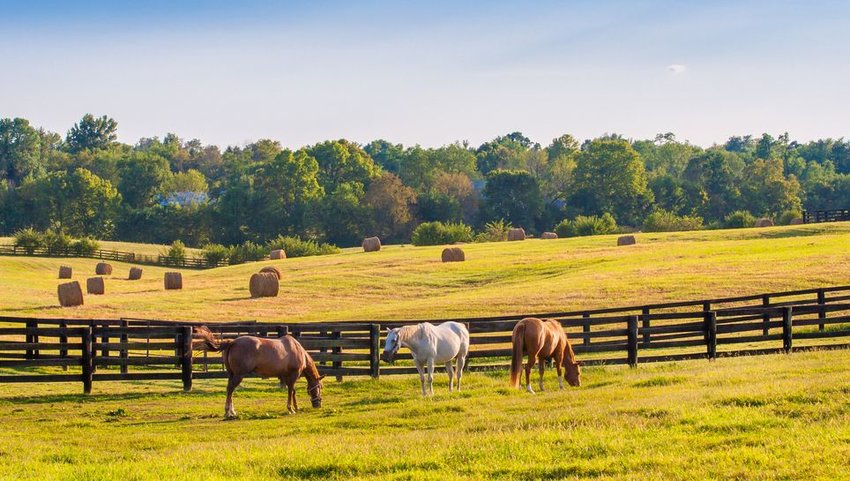 Follow in the footsteps of Billy Crystal in City Slickers and give up the urban life to stay on a ranch. You can learn to ride a horse, if you don't already know how, reconnect with nature, go fishing, and take part in cattle round ups. Here in the U.S, dude ranches such as Dixie Dude Ranch in Texas and The Ranch at Rock Creek in Montana welcome anyone willing to experience cowboy life. Head south into the wilderness of the Argentine Patagonia for authentic gaucho activities at Estancia Huechahue.
Perfect Your Photography Skills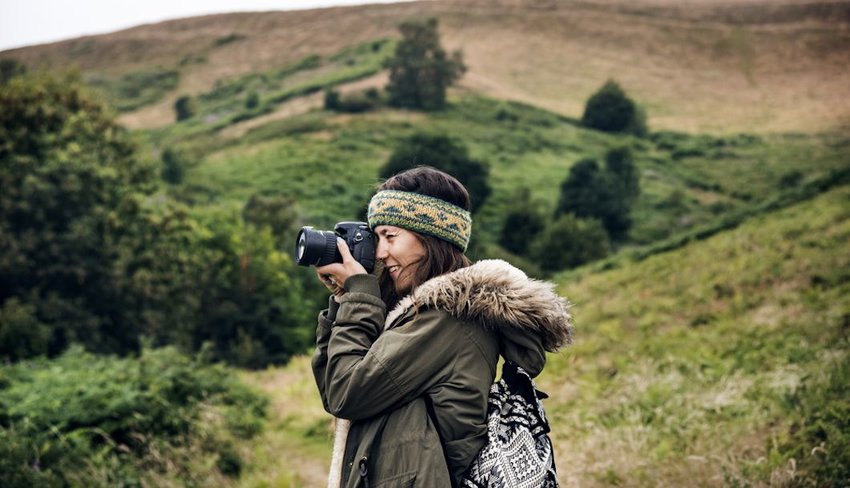 Travel and photography go together like macaroni and cheese. While there are hundreds of smartphone filters that can make our shots social media-ready, truly capturing the beauty of a place takes time and practice. Combine your love of adventure, photography, and travel by joining trips that specialize in honing your camera ability. Linblad Expeditions organizes trips to Alaska, the Amazon, Baja California, and the Galapagos with National Geographic photographers. Airbnb also offers photography experiences in multiple cities, where you can explore with a local photographer to find the best spots to snap your photos.
Hone Your Painting Ability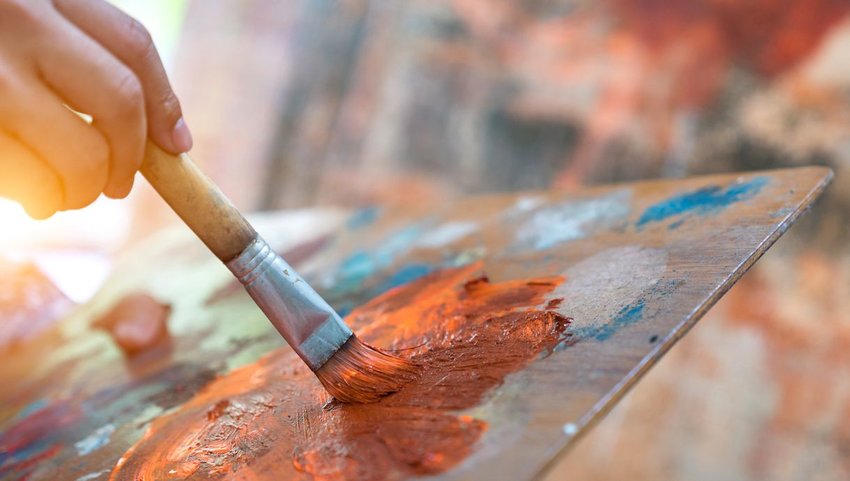 When a photograph isn't enough, why not spend time creating your own impression of a landscape or urban scene on canvas? Finding the time for art classes might not be the easiest task during your everyday life. Fortunately, painting and drawing is easy to mix with tourism. Take the Shenandoah Art Destination in Virginia. It offers all inclusive drawing, painting, and printmaking courses with a backdrop of the lush Shenandoah Valley. For something more exotic, you can book art safaris across Africa and Asia.
Study International Literature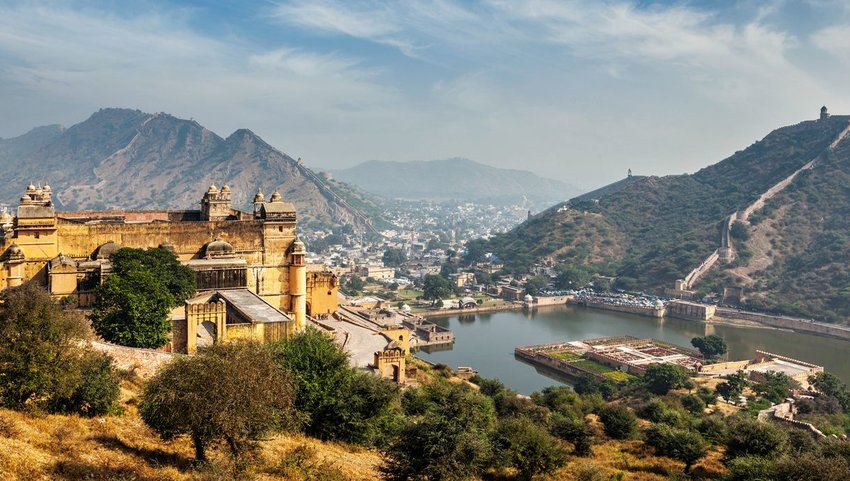 Whether it be a first-hand memoir or a crime novel set in a far-flung land, literature, both fictional and non-fictional, is full of travel inspiration. By visiting the places that we have read, or are reading about, we can appreciate them better and uncover much more than is in print. Classical Pursuits has tours to some of the world's acclaimed literature destinations. Book one and you'll be given a reading list to brush up on before heading to Flannery O'Connor's Savannah and Marquez's Columbia, among other places. Or, create your own literary roadtrip to discover the places that inspired some of your favorite works.
Become a Martial Arts Master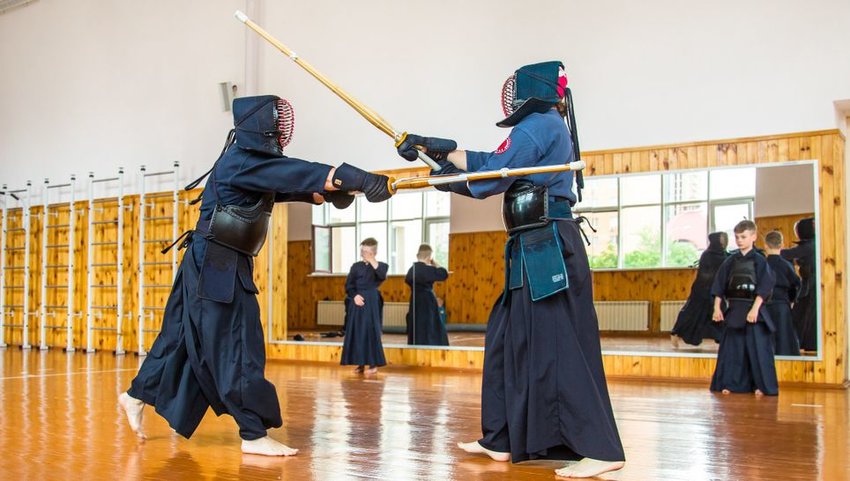 If you've ever had the urge to impersonate Bruce Lee or Mr. Miyagi then head to Asia, where the culture of martial arts began sometime around 3000 B.C. There's no need to be a seasoned fighter either. Go to Japan to master the ways of a kendo samurai warrior. Samurai Trip has courses throughout the country that guide students in putting on the uniform to holding the sword and beginning and ending a duel with good manners. Or sharpen your defense skills with Kalaripayyattu classes in Kerala, India.
Become a Yoga Instructor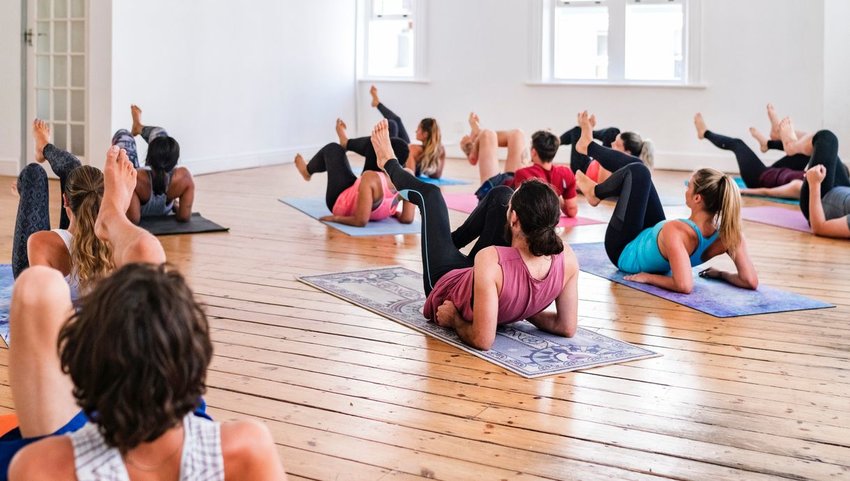 Perfecting new stretches on a yoga mat while surrounded by picture-perfect landscapes will all but guarantee relaxation and tranquility when on vacation. Take your yoga passion to the next level by training to be a qualified teacher in the land where the practice began, India. Himalaya Yoga Valley has course locations in Dharamsala and Goa that cover everything from chakras and mantras to postures and meditation. If you just want to find some inner peace, then the yoga retreats in Bali are good places to start.
Learn to Cook Street Food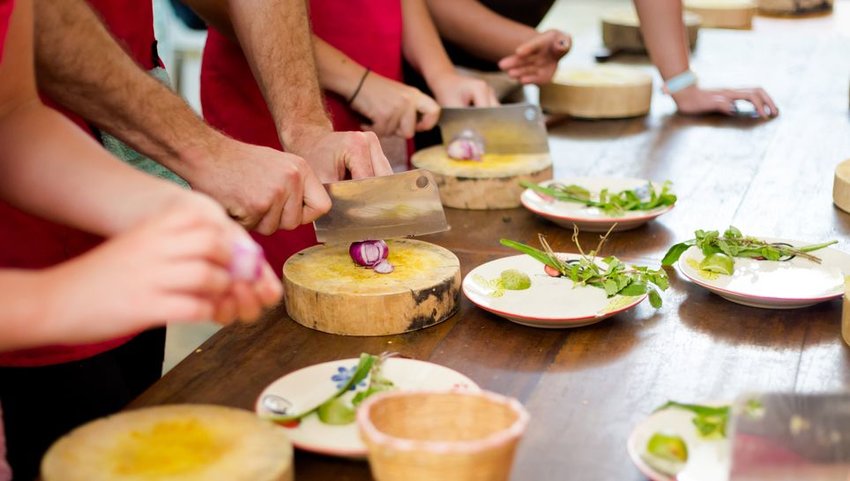 Cooking is a handy skill regardless of whether you're a traveler or not. But what better skill to acquire than the ability to whip up some of the mouthwatering delicacies we sample when on the road? You'll have your friends and family drooling at the thought of chowing down on bowls of spicy tom yum soup and durum kebabs. Thailand is a street food paradise and Chiang Mai has dozens of cooking classes such as Asia Scenic Thai Cooking School. Visit a market to personally select your ingredients and then learn to throw together those dishes you'll crave when you return home.
Forage for Wild Foods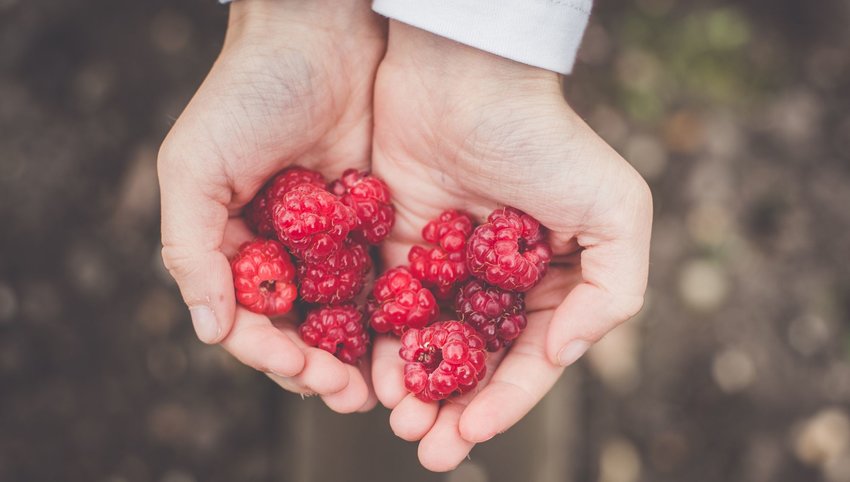 In a world of growing mindfulness and sustainability, more are turning to alternative, natural and organic food options. Foraging is the act of searching our immediate surroundings for foods and edible plants, of which there are thousands in both urban and countryside settings. Award-winning ethnobotanical researcher Robin Harford arranges Foraging Courses around southern England, including London. Join Wildman Steve Brill on a food hunt in New York State or hunt for truffles around Croatia's Istria peninsula.
Taste Wine Like a Pro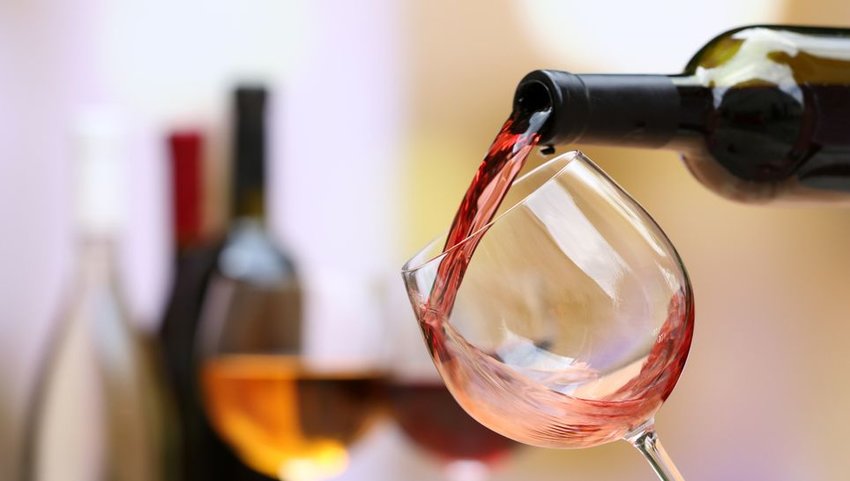 Struggle with knowing a Malbec from a Merlot and a Riesling from a sauvignon blanc? Wine tasting classes can teach you this with the added bonus of gaining an understanding of the history of the wine region you choose and wine theory. Sure this kind of thing is available in major cities but you'll feel more fulfilled when surrounded by the vineyards themselves. This could be anywhere from California's Napa Valley to Argentina's Mendoza wine region and Georgia (the country), the world's oldest wine-making destination.
Train as a Mixologist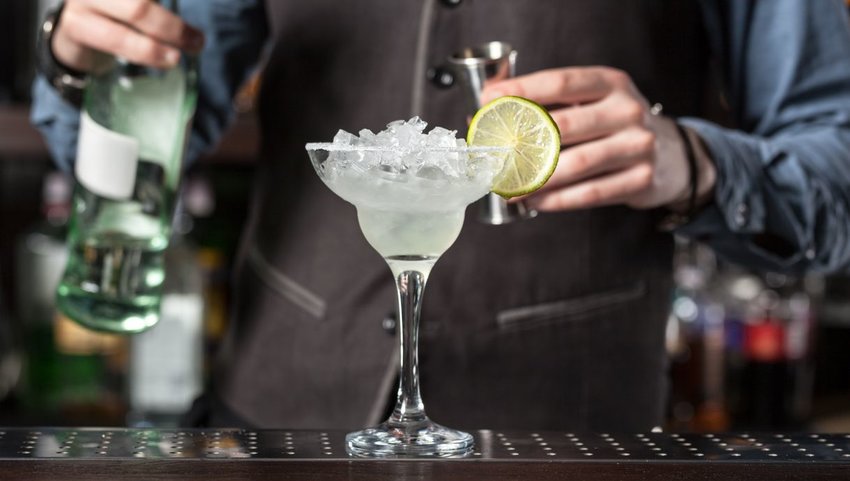 Long Island iced tea, Moscow Mule, Singapore Sling. These are just a few of many cocktails named after world-famous places. Combine your next trip with a bartender and mixologist training course and return armed with tricks from the best in the trade. The European Bartender School is open to those that have never mixed a drink in their life and experienced bartenders looking to add to their repertoire. Courses in over 20 destinations mix cocktail making, history and trends with the chance to visit world-renowned attractions.
Attend a Space Camp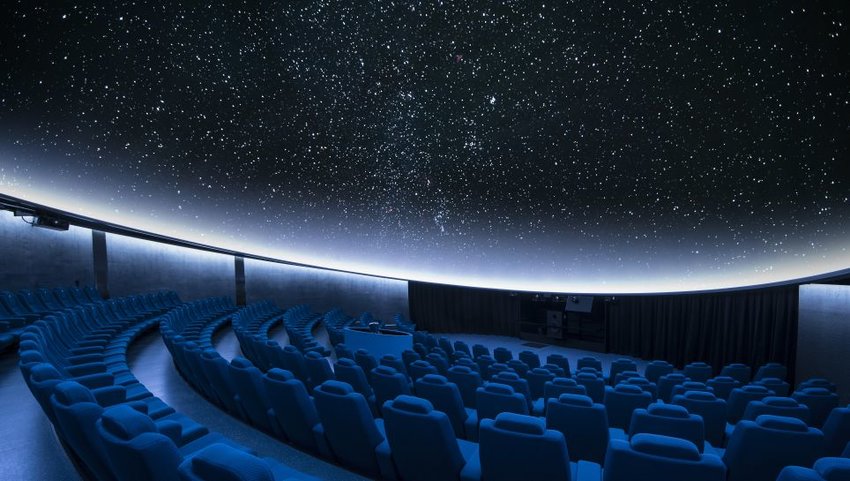 Trips to the moon may be limited to astronauts and those wealthy enough to board the forthcoming Virgin Galactic space flight. Nevertheless, at Space Camp, in Huntsville, Alabama, it's possible to get a feel for what happens in the solar system. Residential 2-night and week-long workshops allow attendees to train like astronauts, construct rockets and engage with people that have been involved in NASA missions. There's camps for kids, too.
Get Your Dancing Shoes On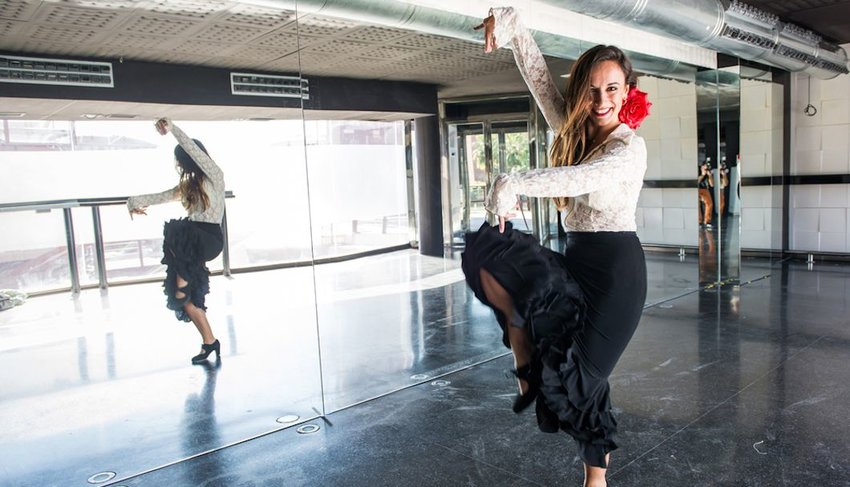 We should consider every day lost on which we have not danced at least once, said German philosopher Friedrich Nietzsche. Should this also be true for you then let the rhythm of dance guide you to a dance-orientated trip. National dances are often steeped in history, too, therefore you'll gain an insight into cultural heritage while practicing your steps. Capoeira in Rio de Janeiro, flamenco in Sevilla, the waltz in Vienna: the options are boundless and invite even the most introverted wallflower to express themselves.
Enjoy this article? Share it with a friend
All featured products and deals are selected independently and objectively by the author. The Discoverer may receive a share of sales via affiliate links in content.
Discover the World's Best Destinations, with your free weekly travel guide sent straight to your inbox.
Welcome to The Discoverer!
We are so excited to fill your inbox with discoveries from around the world! You can expect your first edition to arrive on Monday. Until then, feel free to check out our previous editions.