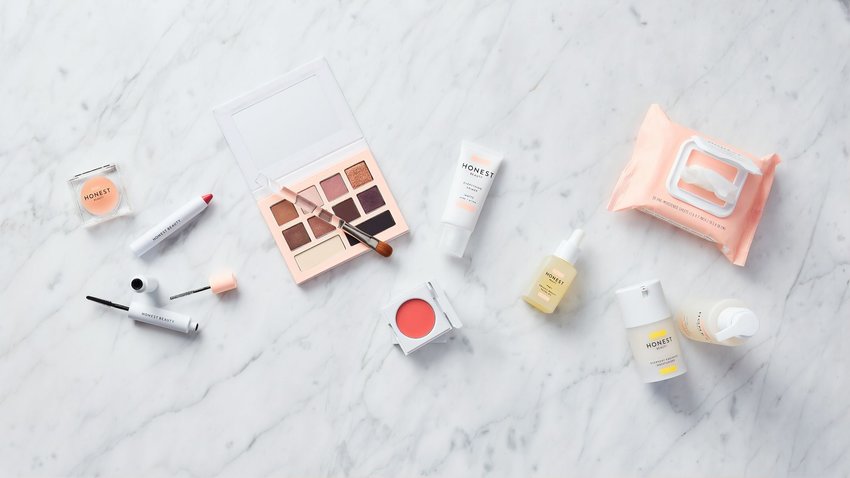 15 Travel Beauty Products Under $50
Most of us have nailed down our beauty routines over the years, but with TSA's strictly-enforced rules, carry-on only travelers find that their beauty regimen must be altered and streamlined. Thankfully, almost every beauty product has a travel-size alternative designed with the traveler in mind. These days, jetsetters no longer have to sacrifice their skincare or makeup routine to save precious real estate in suitcases. These items under $50 won't deplete your travel funds and will help you to pack smart and practically.
Foreo Luna Play Plus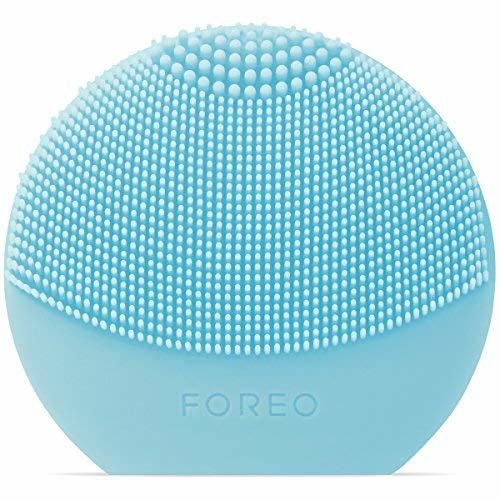 At the mere size of a cotton pad, the Foreo Luna Play Plus vigorously scrubs off dead skin cells and removes 99.5% of daily dirt and oil buildup, unclogging your pores for soft and glowing skin. An acronym for "For Everyone", Swedish-based Forero develops tools for anyone who wishes to enhance their beauty routine with technology. The soft silicone bristles of the Luna Play Plus are gentle on the skin and pulsate at the push of a button for a deep cleansing experience.
Koh Gen Do Cleansing Water Cloths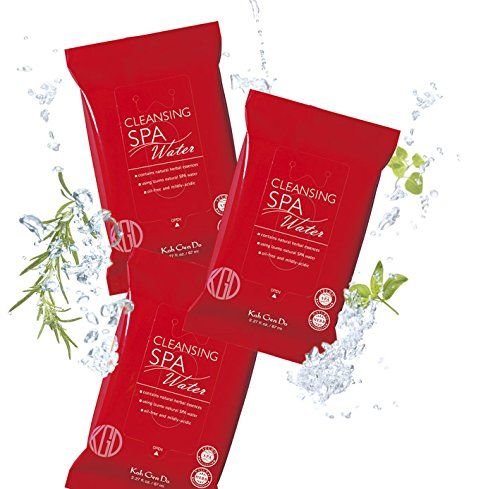 For travelers dedicated to carry-on luggage, makeup wipes are a convenient alternative to a liquid makeup remover. Portable and easy to throw in your purse, reach for these cleansing water cloths by Koh Gen Do on an overnight train or long-haul flight to give your face a clean wipe. Created using the deep thermal waters of Izumo in Japan, Koh Gen Do's pre-moistened cotton cloths removes waterproof makeup, dirt and oil for a deep cleanse. Its blend of lavender and ginger root, plus other essential herbs, work to nourish the skin and leave it feeling supple.
Cosrx Acne Pimple Master Patch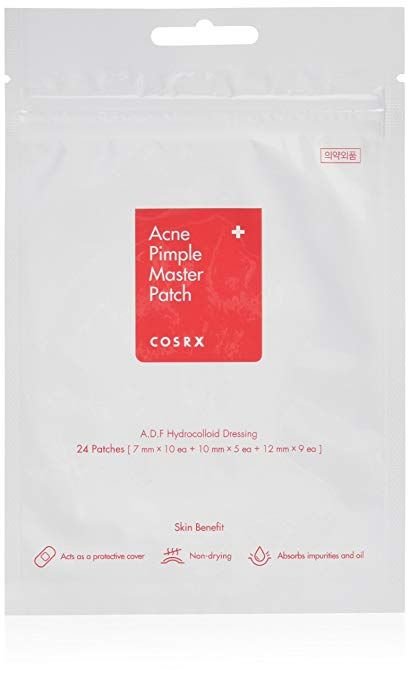 Like a bandaid that draws out impurities, pimple patches help combat those pesky spots that develop overnight by absorbing debris from the pores and expediting the healing process. Apply these patches to infected areas before bed and wake up to a clearer complexion. Revered by the beauty community, the CosRx hydrocolloid patches also work to prevent infections.
PleasingCare Natural Premium Oil Blotting Tissues
When you're racing from the art gallery to natural museum across town, time to freshen up is rarely scheduled into a vacation itinerary. For gals with oily skin who struggle to keep a clear t-zone throughout a long day of sightseeing, slip these PleasingCare Natural Premium Oil Blotting Tissues into your purse to blot on-the-go, reducing shine on your face in your photos. These soft 100% natural linen sheets with organic bamboo charcoal quickly absorbs excess oil, leaving your skin feeling refreshed.
Supergoop Unseen Sunscreen
As a vital element of good skincare, this SPF 40 Supergoop Unseen Sunscreen is an ideal choice for avid beach bums and travelers to sunny destinations. Both scentless and weightless, this product doubles up as a primer, and applying a dime-sized amount before continuing with your makeup routine will ensure your concealer and foundation lasts long hours under the sun. Supergoop's innovative formula also incorporates red algae to combat the effects of blue light from phone and laptop screens.
Single Sheet Masks
Single sheet masks prevent you from arriving at your destination with dull and dehydrated skin. For an in-flight or post-flight facial, apply a sheet mask from Too Cool For School to give your skin a boost. This Korean-based beauty brand develops a number of sheet masks to target different skin needs, offering ones that tighten pores, firm and/or hydrate.
Rose Gold Eye Mask
To help combat obvious signs of jet lag on the first few days of your holiday, pack Wander Beauty's Baggage Claim Rose Gold Eye Mask, which brightens the under eye area and reduces the appearance of dark circles. Its hyaluronic acid content hydrates the under eye, and its lavender oil offers a soothing effect.  
Klorane Dry Shampoo
A favorite item for backpackers and campers with limited access to showers, dry shampoo works to keep hair feeling fresh between washes, combating grease from its roots to the very tips. Klorane's Dry Shampoo with Oat Milk is formulated with plant-based ingredients for an ultra gentle product that volumizes and texturizes limp second- and third-day hair. The oat milk works to soothe your hair, and the dry shampoo blends invisibly, eliminating odor for a fresh look and feel. Plus, coming in at 3.2 oz, the bottle will slip into your bag without fuss.
Lush Shampoo Bar
Lasting up to 80 washes with a single bar, Lush's shampoo bars are a travel-friendly option for long-term travelers. Equivalent to three bottles of liquid shampoo, these solid, package-free shampoo bars are not only TSA approved,  but environmentally-conscious, reducing the amount of discarded plastic bottles. Available in a number of fruity, floral and herbal scents, these bars are formulated with essential oils that cater to a range of hair needs.
Lovani Mini Flat Iron
The Lovani Mini Flat Iron has all the functions of a full-sized hair straightener, but its lightweight design allows jetsetters to toss this one into the suitcase without taking up much room. Boasting a dual voltage system, this appliance can be used internationally, and its fast heat-up time won't stall your morning beauty routine. Created with the traveler in mind, this Lovani Mini Flat Iron comes with a heat-resistant travel case so you can throw it into your luggage as soon as your hair is straightened, without worrying about damaging anything else in your bag.
La Fresh Travel Lite Antiperspirant Wipes
A handy alternative to the gel-based and spray deodorant, antiperspirant towelettes allow you to cleanse and stay fresh wherever you are. La Fresh Travel Lite Antiperspirant Wipes are sold in boxes of 50 individually-packed wipes and can easily be slipped into your purse or wallet for freshening up on-the-go. Convenient in warm destinations or after a long day of urban exploration, this invisible formula works to control sweat, and their fresh scent prevents odors for both men and women. These wipes are also biodegradable and compostable, minimizing your waste.
Sonia Kashuk Weekender Bag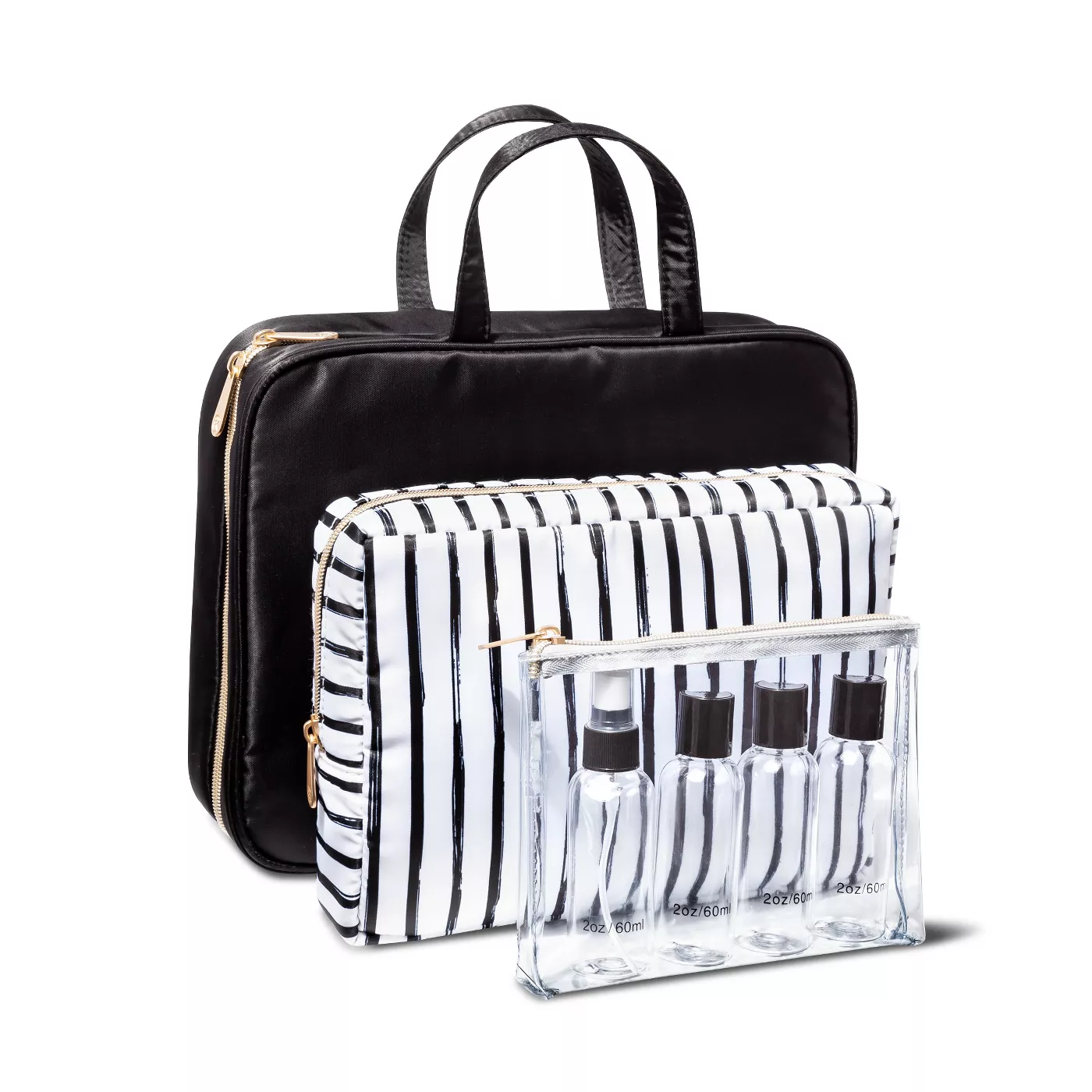 The Sonia Kashuk Weekender Bag stores all of your skincare and makeup products in one place, making touching up on-the-go a seamless experience. The set comes with clear pouches that allow you to view all of its contents at a single glance without having to fumble around, and its polyester material makes wiping down the cosmetic bag hassle free.
Glossier Balm Dotcom Universal Skin Salve
This multipurpose product saves precious carry-on space and is a go-to in the beauty community. Glossier's universal skin salve is created with beeswax, and acts as a natural protective barrier to repair dry skin. Its waxy texture and castor seed oil seal in moisture for long-lasting relief for chapped hands and lips. Available in seven balm flavors, these salves give the skin a tinted glow.
TangleTeezer Compact Styler
TangleTeezer's Compact Styler features a unique two-tiered teeth system hairbrush — it uses long teeth to detangle tresses, and short teeth to smooth out your locks with minimum breakage. This palm-sized beauty tool combs through knots and tangles while adding shine to your hair, convenient for refreshing your locks from wherever you roam.
Sphynx Portable Razor
This portable razor by Sphynx allows travelers the flexibility to shave anywhere, offsetting the need to bind this portion of your personal care routine to the shower. This three-in-one tool is equipped with a spray and built in pre-shave bar of shea butter and essential oils to prep your skin, allowing you to shave and touch up on missed spots anywhere you go.
Psst! We take pride in promoting products we think you'll like, but just so you know we use affiliate links, which means we may earn compensation for any sales generated from this page. Thanks!
Enjoy this article? Share it with a friend
All featured products and deals are selected independently and objectively by the author. The Discoverer may receive a share of sales via affiliate links in content.
Discover the World's Best Destinations, with your free weekly travel guide sent straight to your inbox.
Welcome to The Discoverer!
We are so excited to fill your inbox with discoveries from around the world! You can expect your first edition to arrive on Monday. Until then, feel free to check out our previous editions.