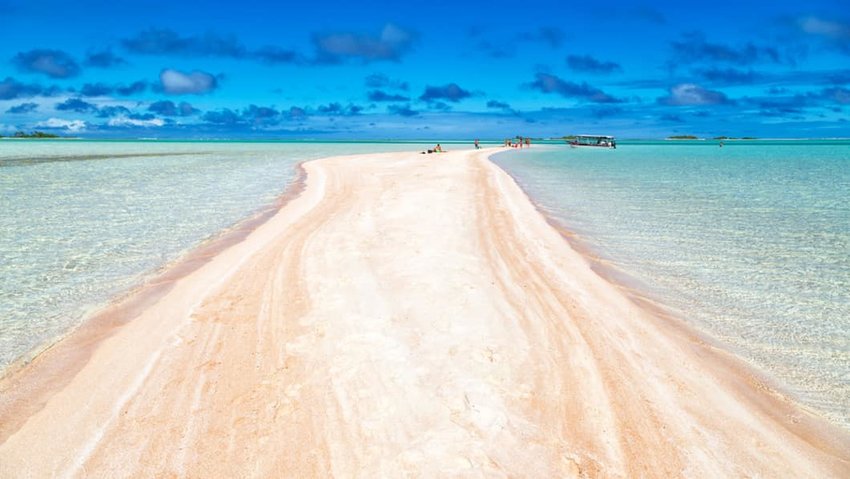 15 Private Beaches to Make Your Own
Is there anything more relaxing than the image of a lone traveler sitting under a palm tree on an empty stretch of sand? Secluded beaches have been romanticized in the media for decades, but are they for real or just myths created to fuel our vacation dreams? While more and more vacationers are flocking to the world's beaches, there are still plenty of isolated spots to claim as your own personal piece of oceanfront fun. Check out these 15 private beaches just waiting to be discovered.
Whitehaven Beach, Australia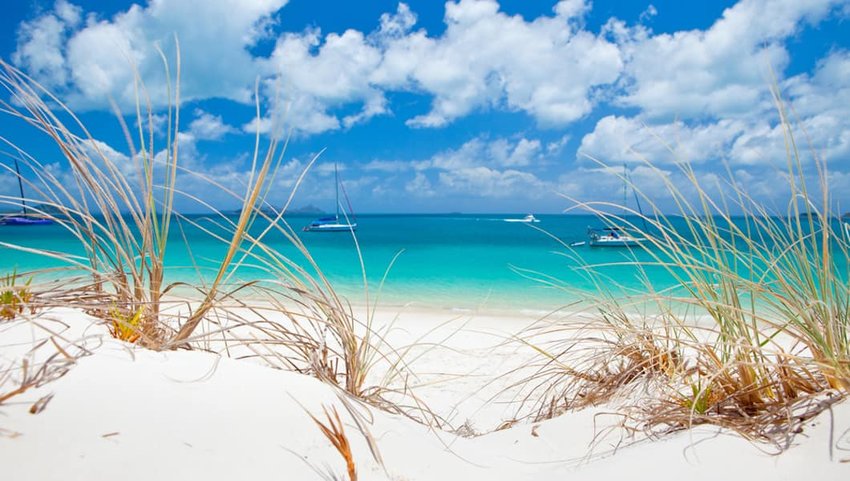 The pristine sandy stretch known as Whitehaven Beach is 7 kilometers of pure magic that can only be accessed by boat, seaplane, or helicopter. You'll find this spot on Whitsunday Island, the largest of 74 islands in the chain off the coast of Queensland. It has been rated a top beach to visit in Australia year after year, and is also one of the most eco-friendly beaches in the world. Despite its popularity, Whitehaven Beach's remote location makes it an unspoiled paradise for those tenacious enough to make the trek.
Glyfoneri Beach, Greece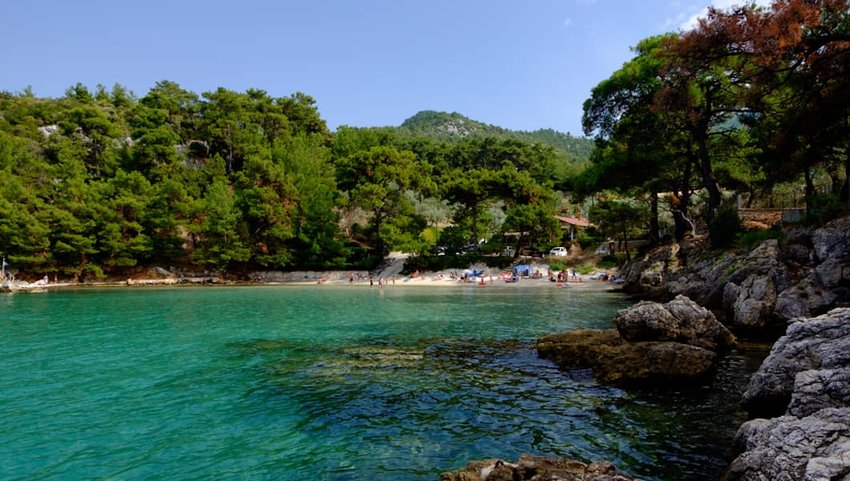 The tiny, tranquil Glyfoneri Beach is located 5 kilometers from the town of Skiathos, on the small Greek island of the same name. This secluded, unorganized beach can only be reached by boat or by a narrow dirt road. It's rarely frequented, even in the busy summer months, and it features a small stretch of white sand and light blue water in a beautiful, sheltered cove fringed by pine trees.
Gura Portitei Beach, Romania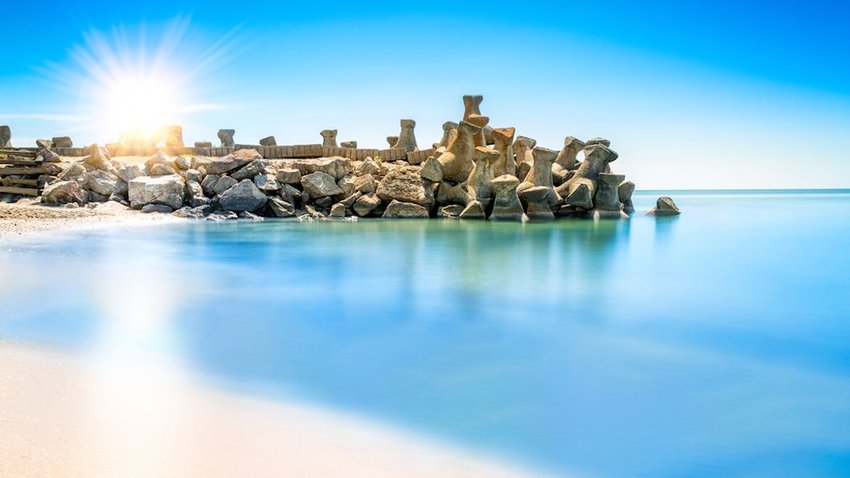 Did you know Romania had stunning beaches? Located on the Black Sea, Gura Portitei Beach is part of a private resort that is only accessible by boat. The whole area is part of the Danube Delta Biosphere Reservation, protecting the second largest river delta in Europe. The large, sandy beach makes a perfect getaway for nature lovers, whether you want to paddle the delta inlets, fish for your dinner, or simply relax and enjoy the scenery. Gura Portitei Resort provides exclusive access to the beach, so if you want a Romanian beach vacation you'll need to check in as their guest first.
Taveuni Palms Resort Beach, Fiji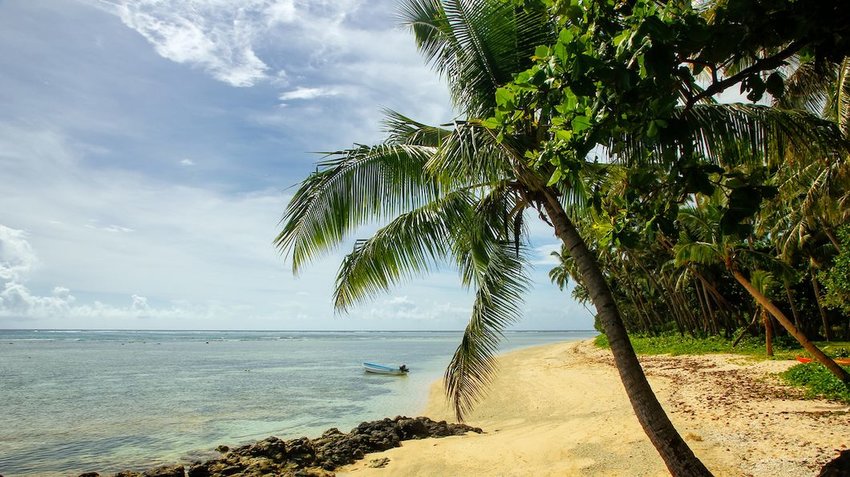 Fiji has long been synonymous with luxurious beach vacations. But if you want to ditch the crowds, you may want to book your next stay at Taveuni Palms Resort on Taveuni Island in Fiji. While there are 333 islands collectively known as Fiji, Taveuni is one of the most beautiful. The endless beach can be accessed from your private villa and is the perfect spot for watching dolphins, snorkeling among the reefs, or relaxing on the sand with a frosty drink. The beach may be the main attraction on Taveuni, but you can also hike to secluded waterfalls, play a round of golf, or indulge in a luxurious spa treatment during your stay.
Little Palm Island Resort & Spa, Florida Keys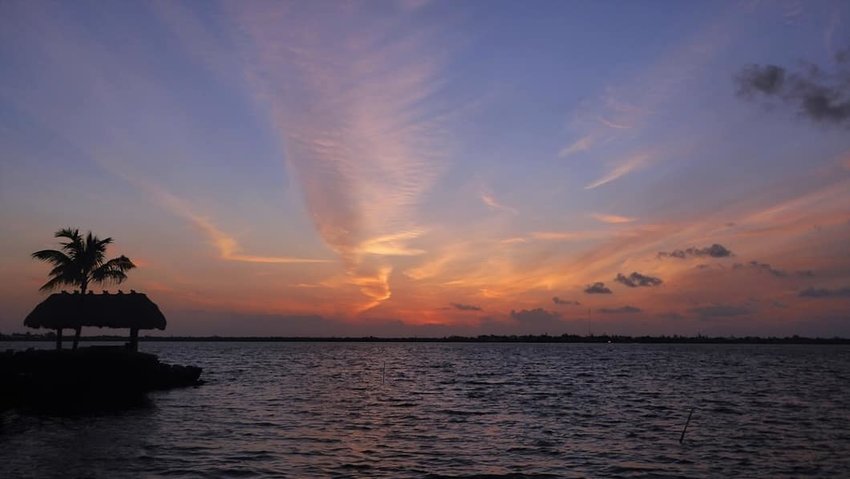 For a little-known Florida Keys experience that includes private beach access and endless opportunities for fishing, swimming, snorkeling, and boating, head to Little Palm Island Resort & Spa. This small private island is located south of Big Pine Key and can only be reached by sea-plane or boat. The exclusive island resort features 30 oceanfront suites, a full-service marina, and an extravagant spa and salon.
Punta Mita, Mexico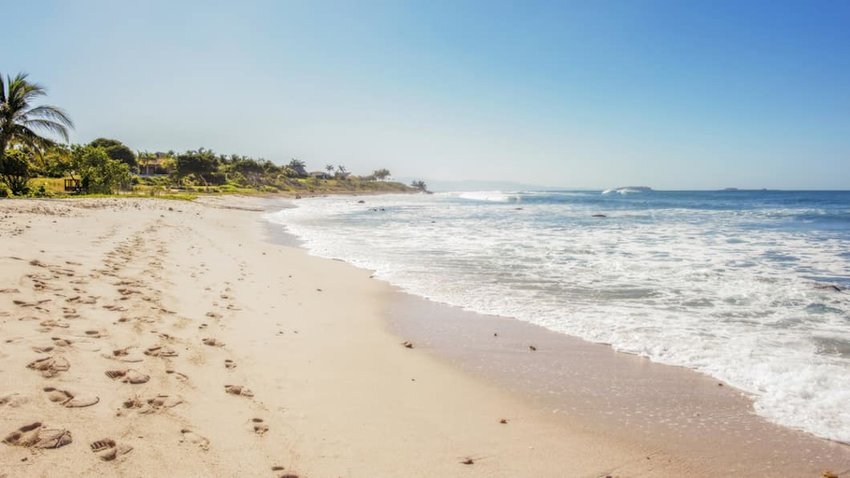 The luxurious community of Punta Mita is located on a private peninsula just north of Puerto Vallarta in Mexico. Clear turquoise waters and unspoiled beaches provide the backdrop for an unforgettable year-round vacation experience. Lush vegetation, breathtaking natural beauty, and 345 days of sunshine a year make Punta Mita extraordinary. You can enjoy the private beaches along the coast at either the Four Seasons Punta Mita or The St. Regis Punta Mita Resort.
East Beach, North Island, Seychelles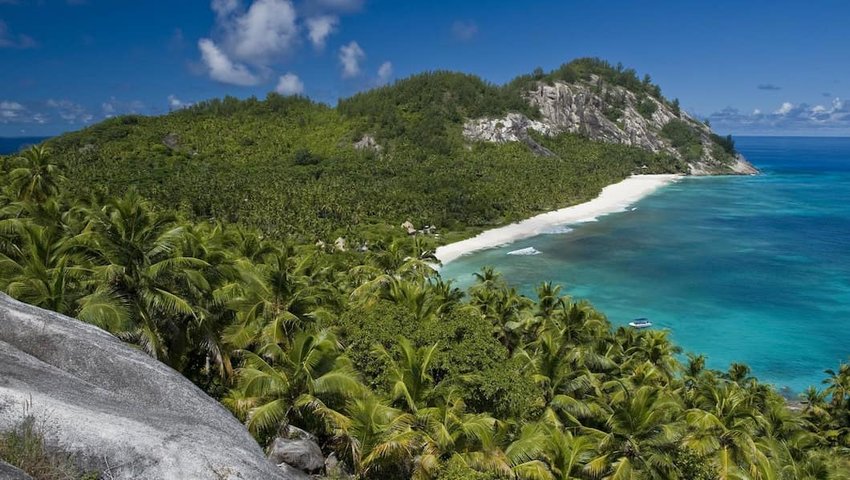 The beaches of Mahe, Seychelles may be recognizable around the world, but heading to the smaller North Island will yield isolated beaches perfect for escaping Seychelles already-small tourist crowd. East Beach is the island's main beach, running the length of the island and accessed directly from 11 private villas. Villa North Island is an opulent resort property located at the far end of East Beach and is the perfect spot for a romantic getaway. Activities include private spa treatments, yoga on the beach, stand-up-paddle-boarding, scuba diving, and snorkeling.
Cofete Beach, Canary Islands, Spain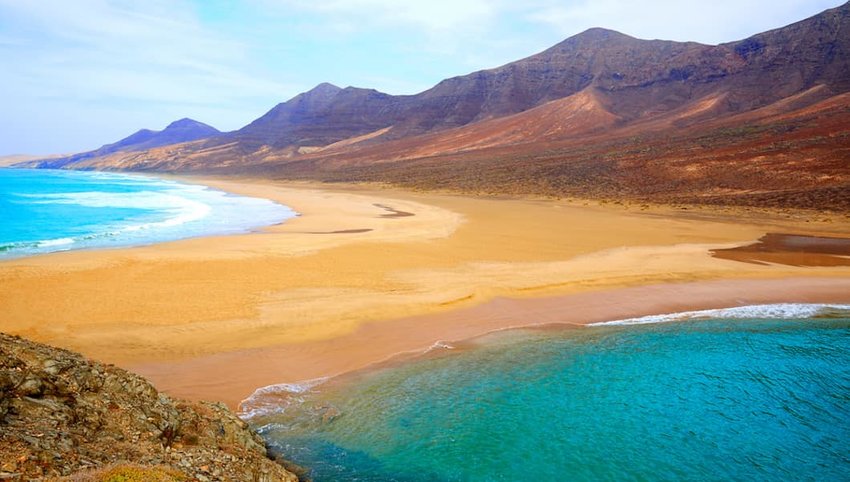 Considered the crown jewel of Fuerteventura, Cofete Beach in the Canary Islands is one of the most breathtakingly wild beaches in the world. The whole island is a UNESCO Biosphere Reserve and features the longest white sand beach in all of the Canary Islands. Because of constant wind and waves, it's a dangerous beach for swimming, but the mountainous terrain and miles of soft sand make Cofete a must-visit destination, if for photo opps alone.
Koh Adang Island, Thailand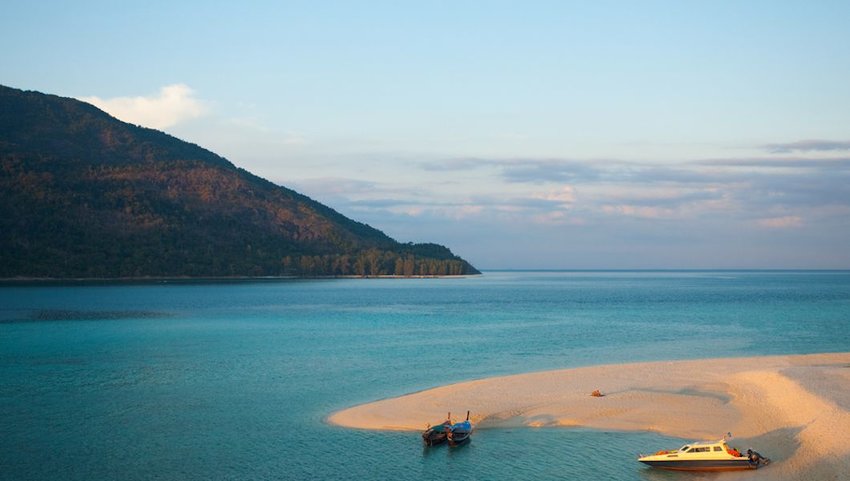 The tropical oasis of Koh Adang Island is part of the Tarutao National Marine Park in the Andaman Sea. To get there, you must either kayak or take a taxi boat from Koh Lipe in southwest Thailand but the end destination is worth the journey. The beaches on Ko Adang are quiet, even during the busy tourist season. Snorkeling and diving are top-notch, and you can even hike through the jungle to a couple of gorgeous waterfalls.
Murphy's Beach, Hawaii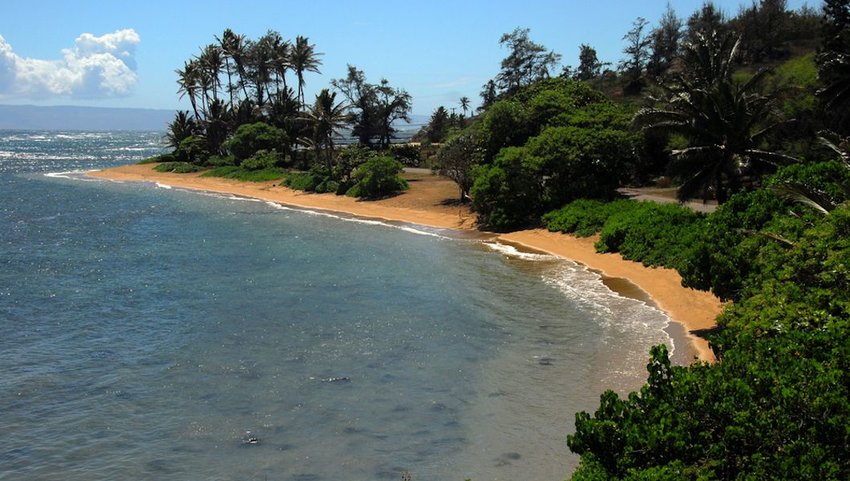 There's no doubt that Hawaii is home to some of the world's most beautiful beaches, but if you want to escape the crowds, head to the island of Molokai, the fifth-largest Hawaiian Island. Molokai is sparsely populated, and one of its most pristine beaches is located on the southeastern shore. Murphy's Beach is a narrow strip of white sand, and while many of the beaches on the south shore aren't ideal for swimming, Murphy's Beach is a rare exception. The water here is clear and shallow — perfect for snorkeling among the reefs. If you visit on a weekday, you'll likely be the only visitors.
Le Sables Roses, Rangiroa, French Polynesia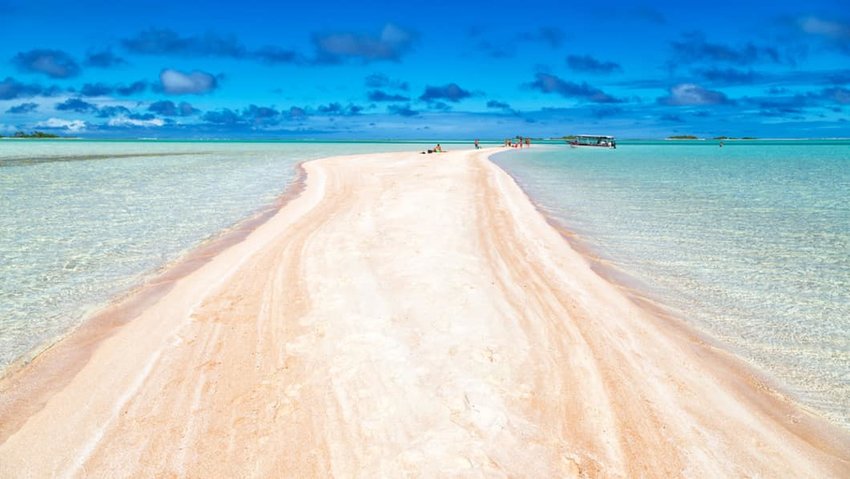 Rangiroa in Tahiti is famed around the world for its turquoise waters, fantastic diving opportunities, and incredibly rich ecosystem, and there is no better place to experience this rich island than Le Sables Roses, a deserted pink sand beach that's part of Tuamotu Atolls. The area is a UNESCO Biosphere Reserve, and a perfect destination for those who want to take relaxation to the extreme on their Polynesian vacation. Le Sables Roses is located at the far southeastern corner of Rangiroa and can only be reached by a two-hour boat trip.
Palm Island, The Grenadines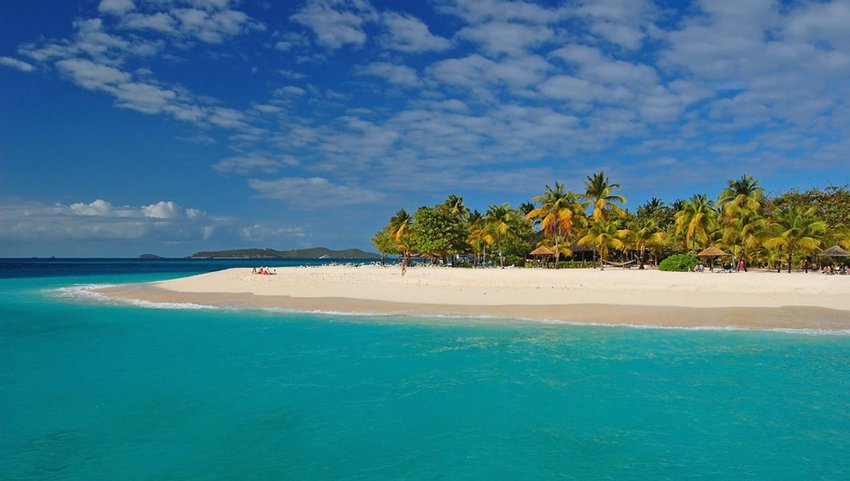 With five unique private beaches that can only be reached by boat, Palm Island is a stunning remote getaway. The best way to enjoy this secluded island is with an exclusive stay at Palm Islands Resort & Spa, where you can indulge in an adults-only Caribbean vacation that is as luxurious as it is private. Visitors to Palm Island Resort enjoy beachside dining, kayaking, snorkeling, and swimming in the warm turquoise sea for a truly romantic island getaway.
Breivika Beach on Vaeroy Island, Norway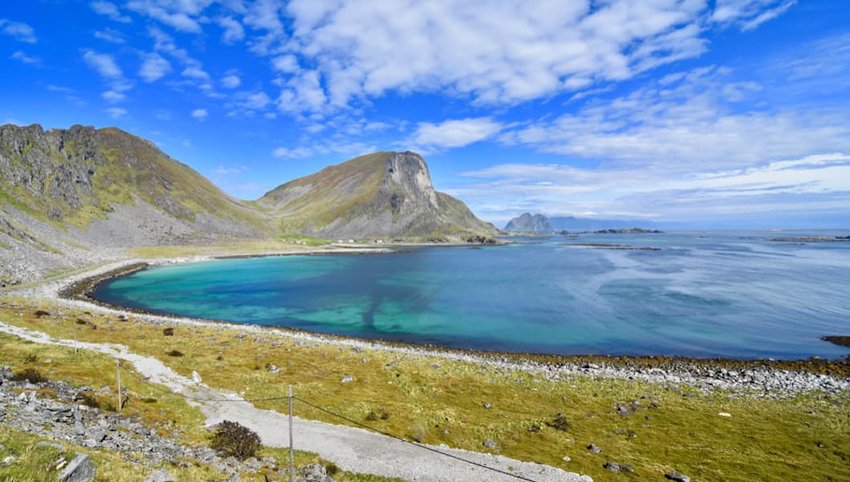 Breivika Beach is not your typical vacation spot, but its secluded location and breathtaking scenery make it a must-visit destination for nature lovers. This small, isolated beach is located on the island of Vaeroy, Norway. Vaeroy is located in the Arctic Circle but features a relatively mild climate due to the Gulf Stream waters. Tourists in Breivika are rare, and the incredible beaches are surrounded by barren mountains and small fishing huts that create a strong juxtaposition to the white sand and turquoise sea.
Pwll Du Bay, Gower Peninsula, Wales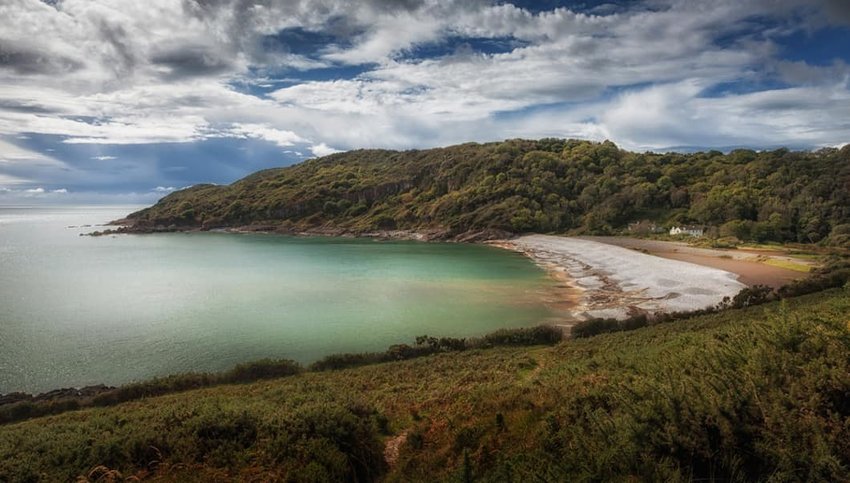 Pwll Du Bay is one of the more remote beaches on the Gower Peninsula in Wales and is not easily accessible by car. Narrow footpaths lead down to the beach, which is small and strewn with pebbles. During low tide, the bay reveals soft, white sand, but at high tide, the beach is just 300 yards wide. Swimming in Pwll Du Bay is considered safe and dogs are welcome year-round. The rugged terrain keeps Pwll Du Bay fairly isolated, so it is perfect for an afternoon of secluded adventure.
Sancho Beach, Fernando de Noronha, Brazil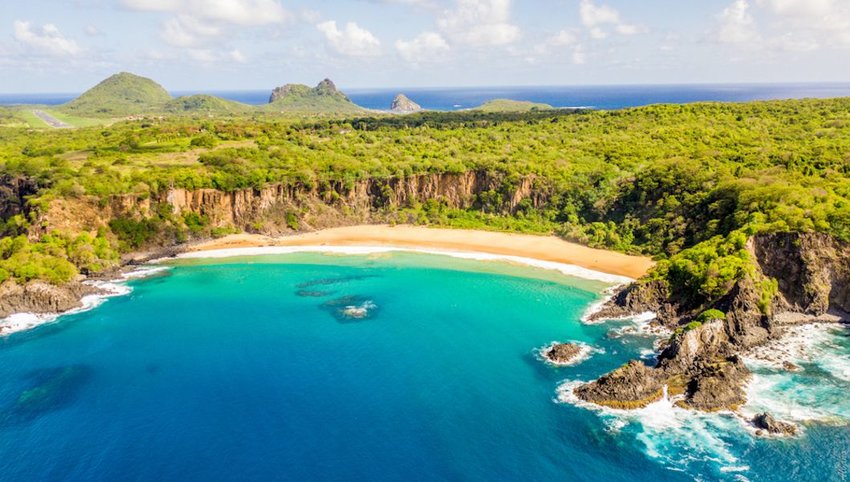 The Fernando de Noronha archipelago consists of 21 islands off the coast of Brazil. The area is rich in wildlife and home to sea turtles, spinner dolphins, humpback whales, and other marine life. Sancho Beach, or Baia do Sancho, is consistently rated one of the most beautiful beaches in the world. The island is not easy to get to, and daily visitors are limited, so, despite its popularity, the beach remains an unspoiled gem. It's surrounded by cliffs and part of the Parque Nacional Marinho de Fernando de Noronha, which covers 70% of the island. The beach itself must be accessed by climbing down a steep ladder and walking through a narrow tunnel in the cliffside, before climbing more stairs, and then emerging onto a perfect swath of sand that you will likely have all to yourself.
Enjoy this article? Share it with a friend
All featured products and deals are selected independently and objectively by the author. The Discoverer may receive a share of sales via affiliate links in content.
Discover the World's Best Destinations, with your free weekly travel guide sent straight to your inbox.
Welcome to The Discoverer!
We are so excited to fill your inbox with discoveries from around the world! You can expect your first edition to arrive on Monday. Until then, feel free to check out our previous editions.