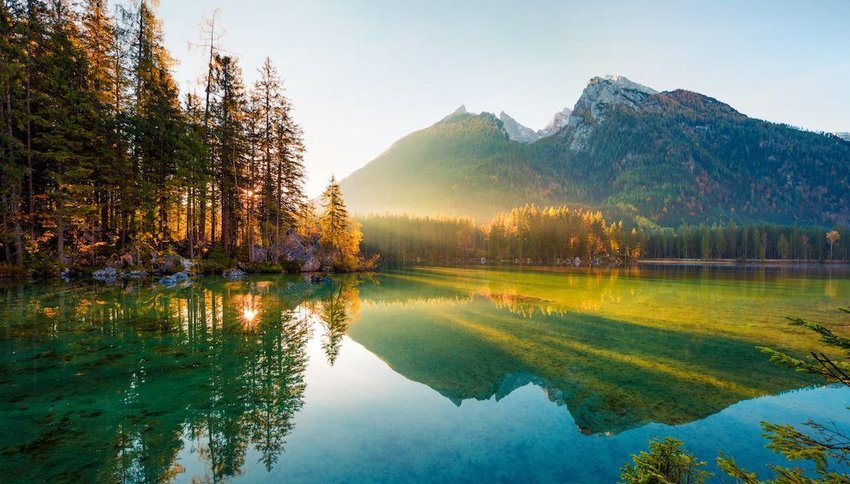 15 Most Beautiful National Parks in Europe
It should come as no surprise that the diverse landscapes of Europe contain many of the prettiest spots on the planet. Whether you intend to hike, picnic or take a scenic drive, the continent's protected areas afford a glimpse into the area's culture and showcase its natural gems. Here are our picks for the 15 most beautiful national parks in Europe.
Picos de Europa, Spain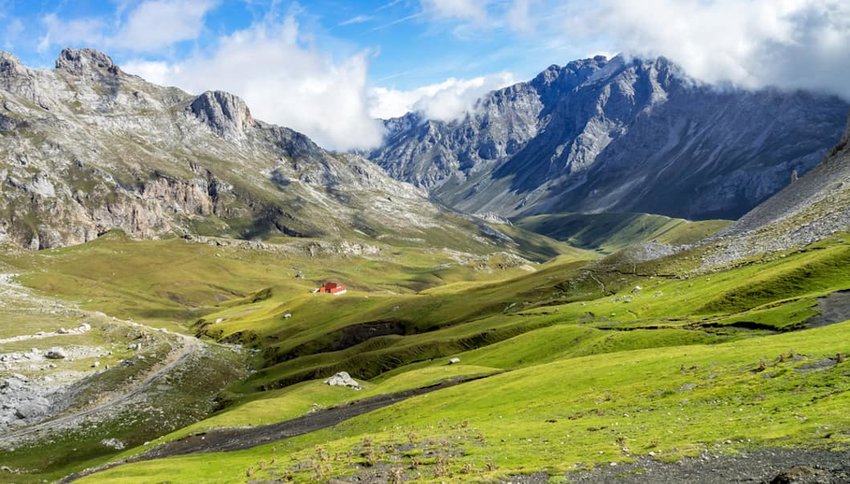 Green Spain is a world apart from the high rises of the Costas or the arid plains of the country's stark interior. In the north, the ground is lush and green, backed by craggy limestone peaks bisected by narrow rocky gorges. This is where you'll find the delightful Picos de Europa, as perfect for days out in the car as it is for trailblazing on foot. Pack a picnic and find a spot on a flower-strewn meadow or beside a tumbling stream. If you can bear to drag yourself away, the charming fishing ports of Asturias or gritty Bilbao and its gleaming Guggenheim are temptingly close by.
Lake District, England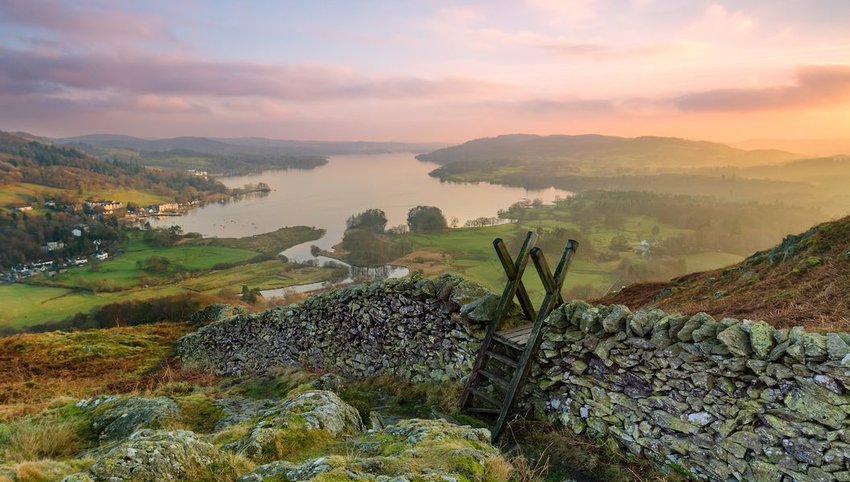 The Lake District's landscapes inspired the poet William Wordsworth; writers Beatrix Potter and Arthur Ransome were similarly influenced to put pen to paper. But for today's visitor, it's Alfred Wainwright that has the lasting impact, for he was the author of numerous pictorial guides to the area. Follow one of his walks to fell tops with far-reaching views over Buttermere, Windermere and Ullswater. Then descend and catch a ride on one of the lake steamers before ending your day in one of the many cozy pubs or tearooms that are so liberally scattered.
Vatnajökull, Iceland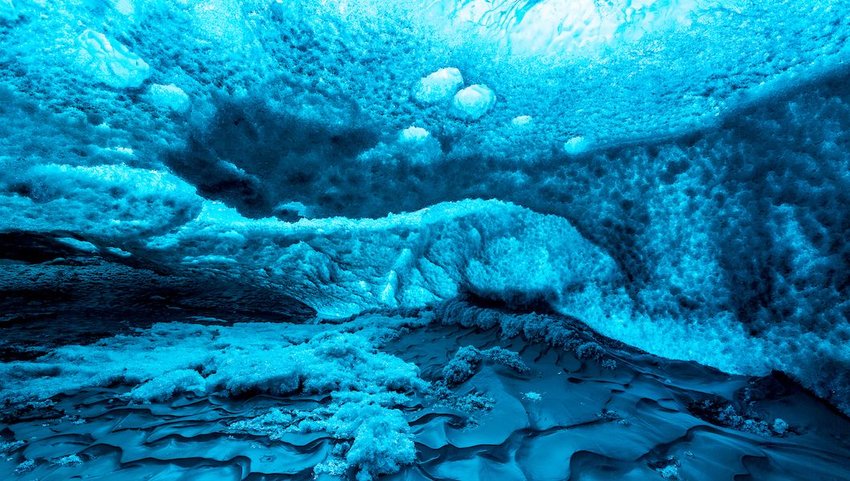 Iceland's largest glacier is an adventure tourist's playground. Its fractured surface is riddled with crevasses, but expert guides will help you navigate them for the ultimate thrill ride as you zoom across the ice on your snowmobile. Underneath, nature ensures that no ice cave will be exactly the same two years running, so ambitious Icelandic engineers constructed their own summer-proof cave as well. But for many, the highlight of Vatnajökull is where its glacier calves into Jökulsárlón lagoon. The icebergs that gently bob out to sea are washed back onto the volcanic beach on the tide, creating one of the most beautiful scenes in Europe.
Mercantour, France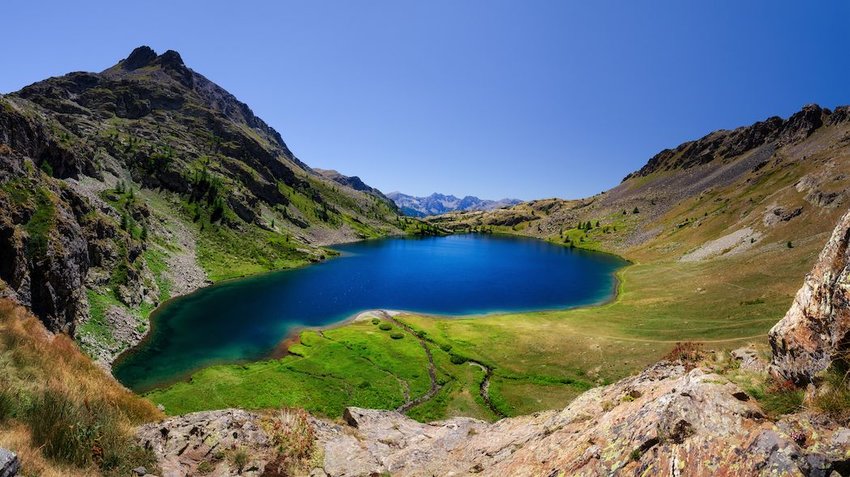 An estimated 800,000 visitors head to the Mercantour National Park annually, lured by the promise of breathtaking landscapes. They're not disappointed: A park that names one part of its landscape the Vallée des Merveilles (Valley of Marvels) can't fail to deliver. Head there to see the largest collection of open air Bronze Age petroglyphs in Europe. Other unmissable spots include the delightful perched village of Belvédère at the head of the stunning Gordolasque valley, from where you can fish, hike, bike and climb.
Jotunheimen, Norway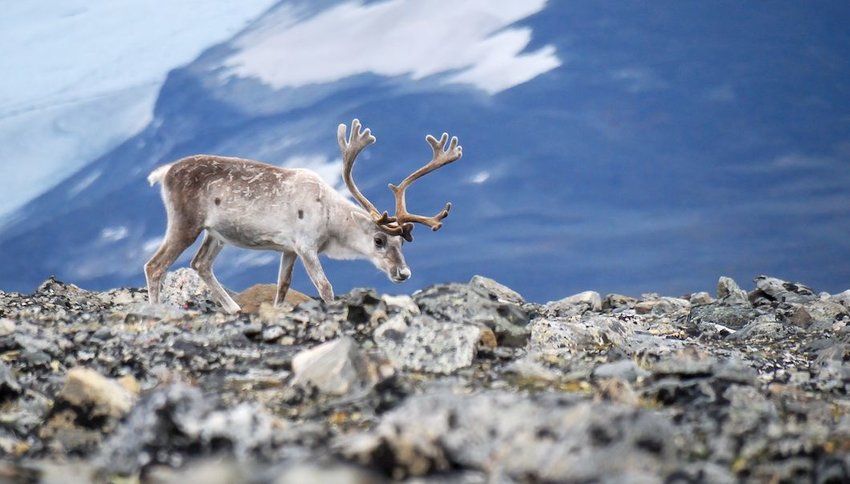 Translating as "home of the giants" in Norse, Jotunheimen is one of Norway's most spectacular mountainous areas. This national park wows with breathtaking panoramas of snow-capped peaks, with trails clinging to narrow ridges overlooking the dazzling lakes and fjords below. Whether you're looking for a leisurely amble along a pretty stream or a more challenging trek that makes use of a jaw-dropping via ferrata, the views won't disappoint.
Rila, Bulgaria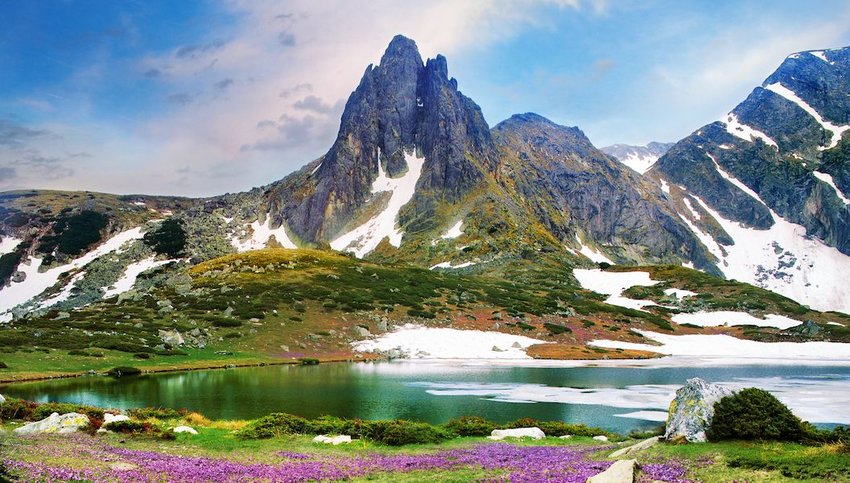 Bulgaria's largest national park doesn't do anything by halves. It contains more than 100 peaks, 120 permanent glacial lakes, huge tracts of spruce, fir and pine forest and almost 50 different mammal species. Tourists are well catered for; horse riding, skiing, mountaineering and mountain biking are all encouraged. Just outside the park, to the west, be sure to visit the 10th-century Rila Monastery, one of the most ornate in the country and as beautiful as the area that abuts it.
Calimani, Romania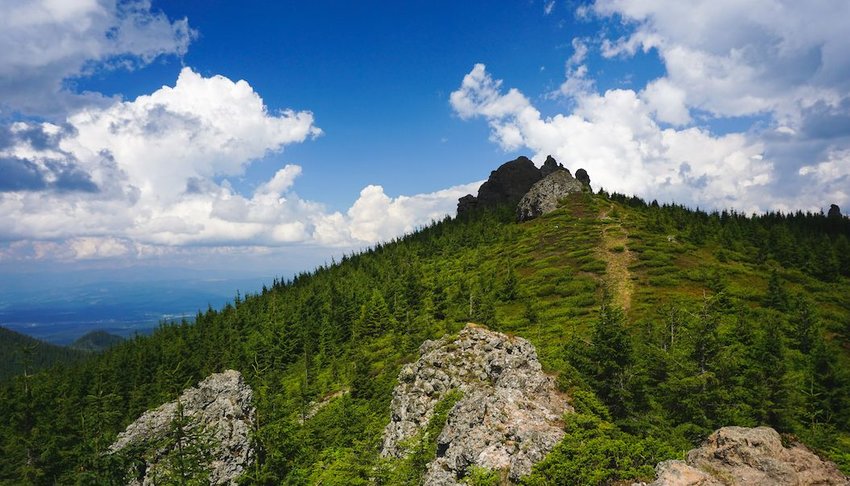 Head to Romania's Eastern Carpathians and you'll reach the delightful Calimani National Park. Volcanic in origin, today its beauty comes in the shape of forested slopes, impressive rock formations like the 12 Apostles, and a generous dollop of local character – think horse-drawn carts trundling loads of logs and other equally traditional tableaux. Wilderness hikes are hard to come by in this densely populated continent, but in Romania it's still possible to have a piece of the great outdoors all to yourself.
Trakai, Lithuania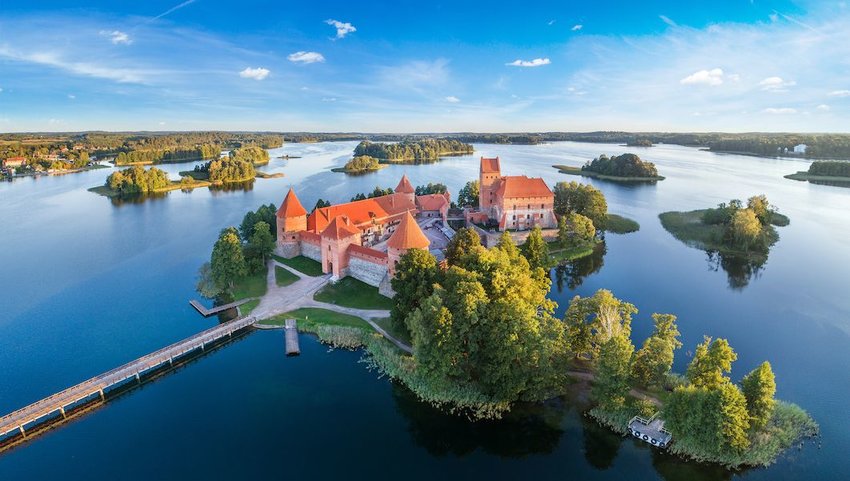 Designated to protect the 14th century Trakai Castle and its environs, this is the only historical national park in Europe. In winter, snow lies thick on the ground, concealing the lake that maroons the castle in a skirt of azure blue throughout the summer months. Nearby, you'll encounter the ancient site of the older Senieji Trakai Castle. Exploring Trakai's wooden houses, dense forest and many lakes, you'll soon appreciate that this park's extraordinary beauty extends far beyond its castles.
Loch Lomond and the Trossachs, Scotland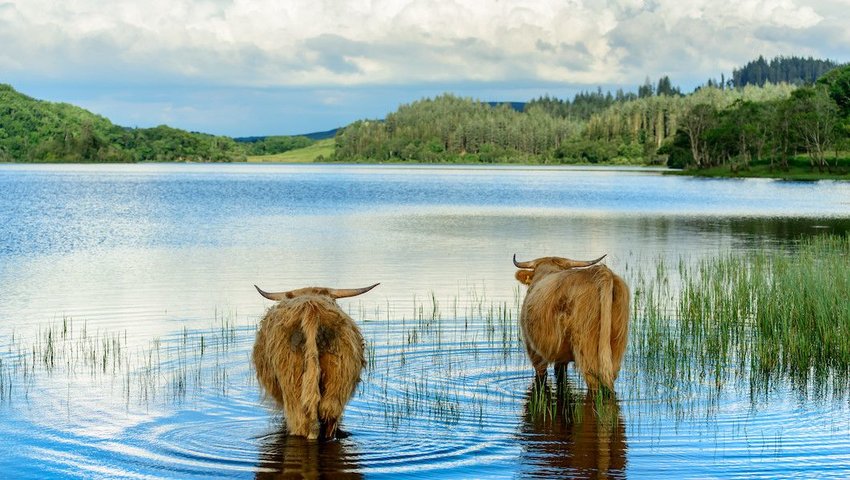 An hour from Scotland's largest city, Glasgow, Loch Lomond is the largest inland stretch of water in Britain. Hole up in its famous Lodge with a plate of shortbread and a pot of tea wile you plan excursions to some of the smaller, yet equally attractive lochs in the park – beguiling Katrine, crooked Lubnaig and remote Arklet. When you're ready to exercise those calf muscles, bag a Munro if you think you can handle it. Too extreme? Content yourself with an ascent of one of the many wee hills that dot the park.
Gargano, Italy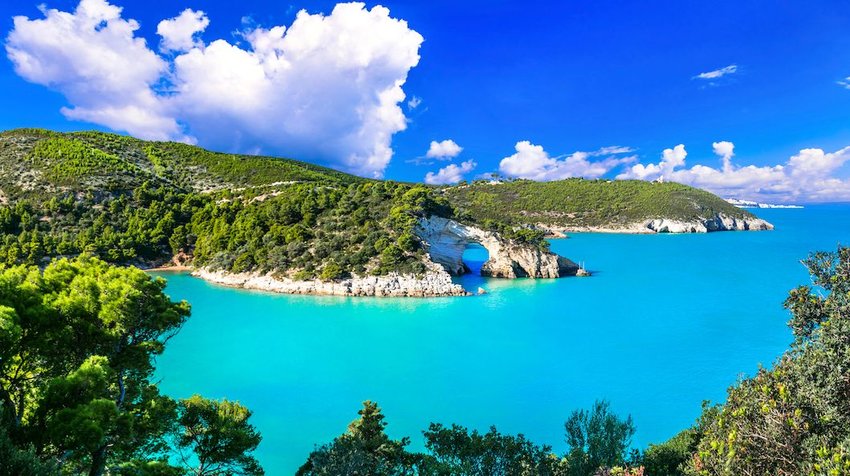 On a peninsula resembling the spur on Italy's boot, you'll find the breathtaking Gargano National Park. It's unsullied by the crowds that plague the country's more famous stretches of coastline, like Cinque Terre or the Amalfi Coast. Instead, it's characterized by rugged limestone cliffs that tower above the glittering turquoise waters of the Adriatic Sea. Tall stands of pine conceal hidden coves accessed by dusty, almost forgotten walking trails. From the water rise sea stacks and arches sculpted by the sea, your reward for making the effort.
Gauja, Latvia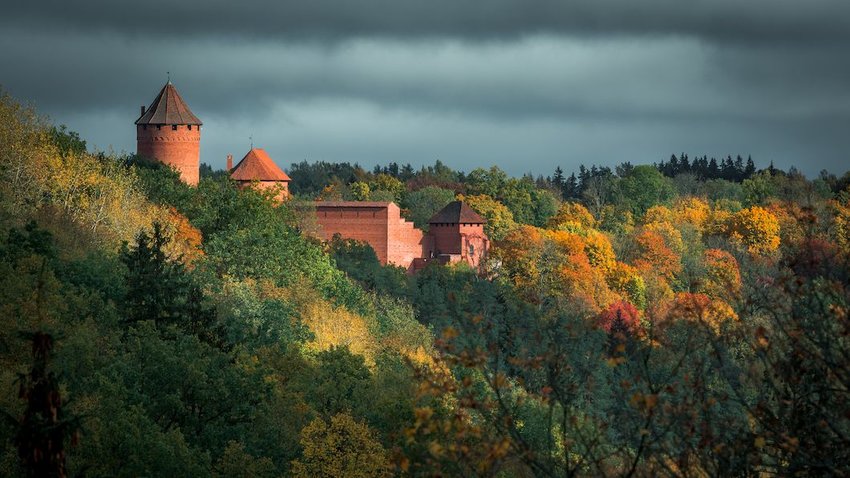 Though Gauja is delightful all year long, it's at its most breathtaking in autumn, when the leaves dazzle in a spectrum of colors that spans crimson, ochre, russet and burnt orange. The park follows the valley of the River Gauja, its sandstone and dolomite cliffs, outcrops, cliffs and caverns, creating a magnificent backdrop to numerous walks. People have only made it more beautiful, adding medieval castles, manor houses and the charming architecture of historic Cesis and Sigulda to the mix.
Triglav, Slovenia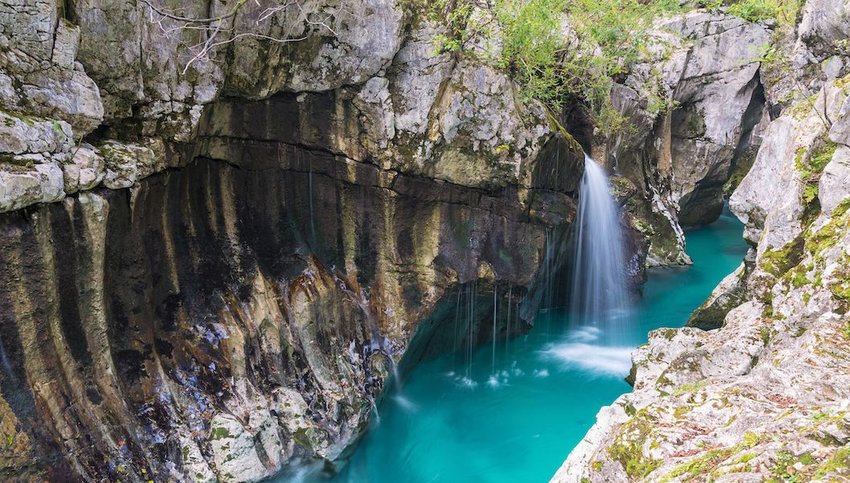 If you're only going to have one national park in your entire country, you'd better make it a good one. Slovenia centers its protected countryside on the highest peak of the Julian Alps, Mount Triglav. Its largest lake, Bohinj, is conveniently close to the resort hotels of Lake Bled. From its westernmost corner a cable car scoops you up and drops you at the summit of Mount Vogel. Also unmissable are the emerald pools of the Great Soča Gorge, topped up by water cascading down its vertiginously steep walls.
Peneda-Gerês, Portugal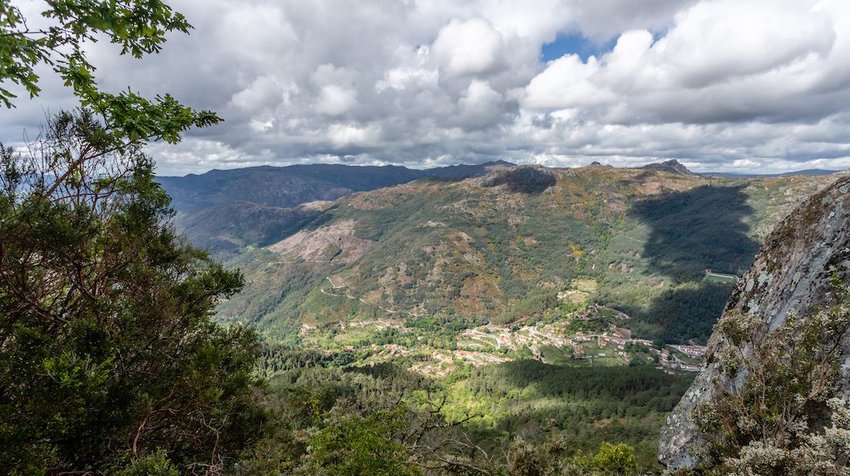 Portugal has only one national park, located in the north of the country not far from Porto. Agriculture plays a big part in the life of the park and you'll see shepherds tending flocks and longhorn cattle grazing verdant pasture. Around them are some of the most spectacular landscapes in Portugal, the countryside riddled with deep ravines and hidden waterfalls. Make a beeline for the Vale da Peneda viewpoint to get your bearings and then hone in on pretty villages like Soajo and Peneda.
Mljet, Croatia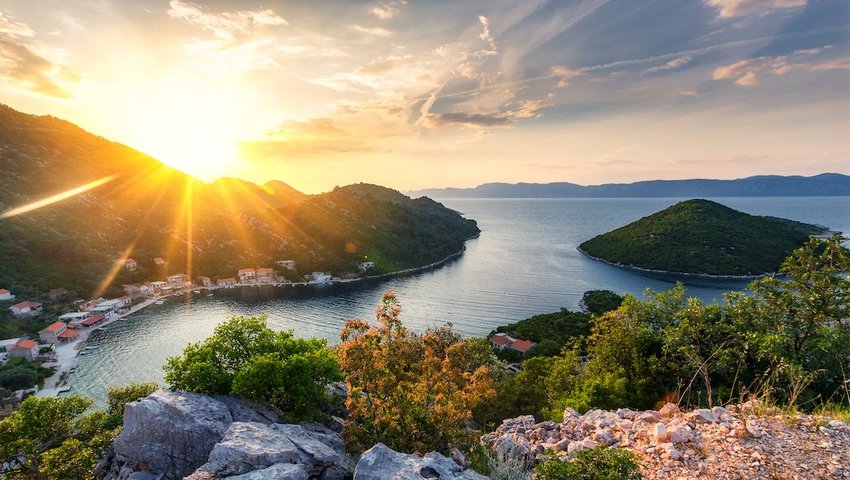 Covering the northwest of Mljet Island in its entirety, this national park borders two saltwater lakes. The focal point of Veliko Jezero is the islet of Sveta Marija, on which perches a 12th century Benedictine monastery. Unsurprisingly, a boat trip out to the monastery is a must for visitors to the park, but kayaking, cycling, swimming and hiking are also popular ways to pass the time in this glorious setting.
Bavarian Forest, Germany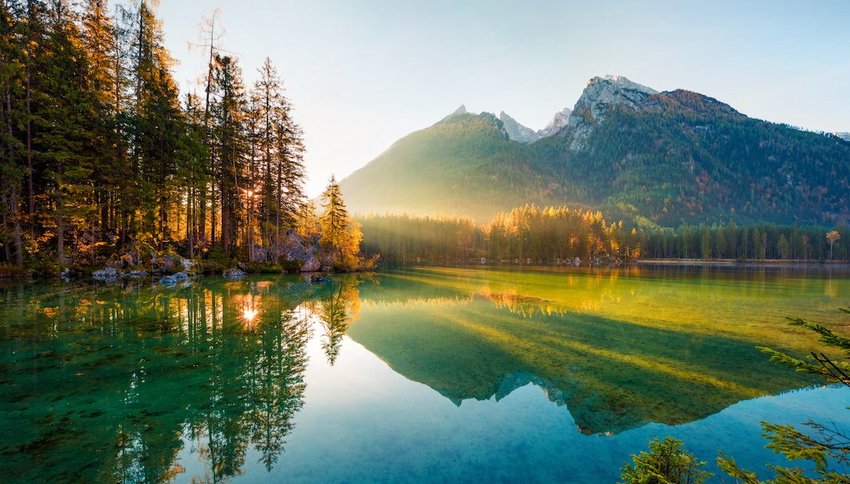 Together with the Bohemia Forest in neighboring Czechia, this vast tract of woodland forms the largest contiguous forest in Central Europe. But size pales into insignificance when it comes to visitor satisfaction. A treetop walk stretching for almost a mile leads to an observation tower overlooking not only the forest but also the snow-capped peaks of the distant Alps. Elsewhere in the park, gaze out over the mirror-like Rachelsee, or interact with wolves, bison and bears in a natural setting with a visit to the Tierfreigelände.
Enjoy this article? Share it with a friend
All featured products and deals are selected independently and objectively by the author. The Discoverer may receive a share of sales via affiliate links in content.
Discover the World's Best Destinations, with your free weekly travel guide sent straight to your inbox.
Welcome to The Discoverer!
We are so excited to fill your inbox with discoveries from around the world! You can expect your first edition to arrive on Monday. Until then, feel free to check out our previous editions.