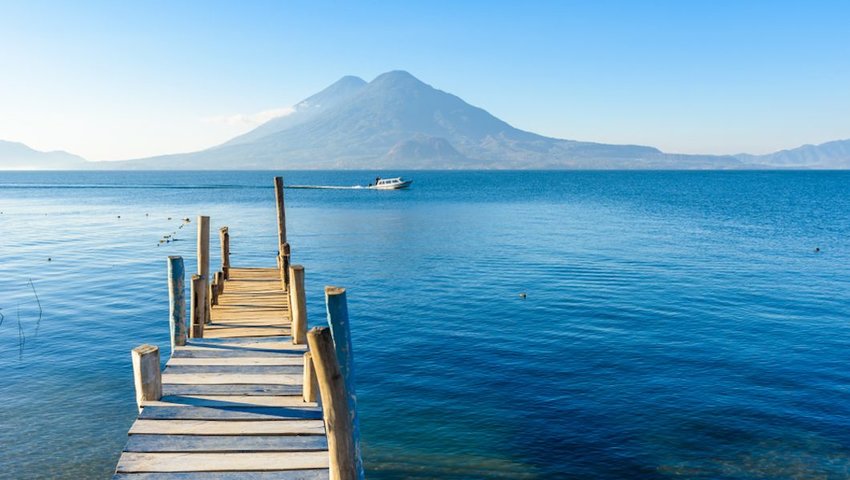 15 Best Lake Towns to Visit This Summer
Idyllic towns perched on the shores of sparkling aquamarine waters and backed by stunning mountain ranges — such destinations are the stuff of summertime dreams. Forget palm-fringed beaches, travelers looking to unwind on a weekend getaway or embark on an extended trip to the outdoors should head to these 15 charming lake towns instead.
Osoyoos, Canada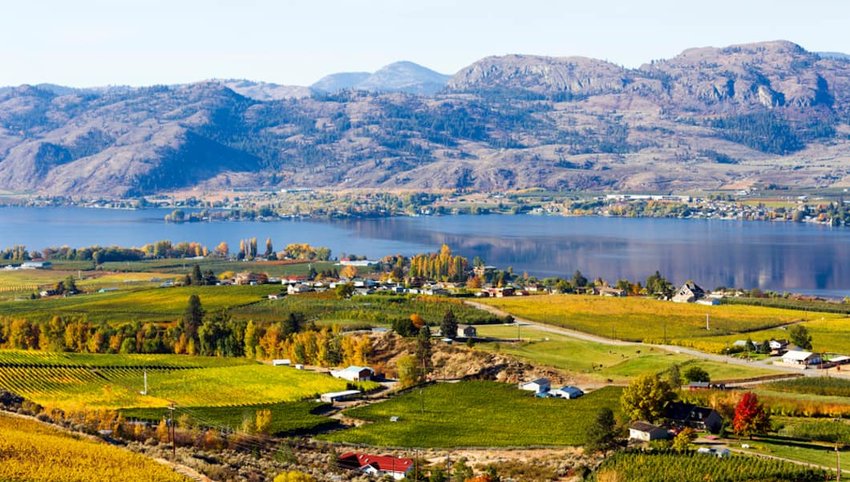 On a narrow spit of sand that divides the Okanagan Valley's Osoyoos Lake sits the lakeside town of Osoyoos, easily reached by car four and a half hours east of Vancouver. Due to a lack of shade along the lake shores, Osoyoos Lake is Canada's warmest lake, making it a popular summer destination for the region's snowbirds. Its landscape dotted with lush fruit orchards and fertile vineyards, berry picking and wine tasting sessions are essential components of any Osoyoos visit, as is lounging on long stretches of sandy beach in the warm sunshine.
Panajachel, Guatemala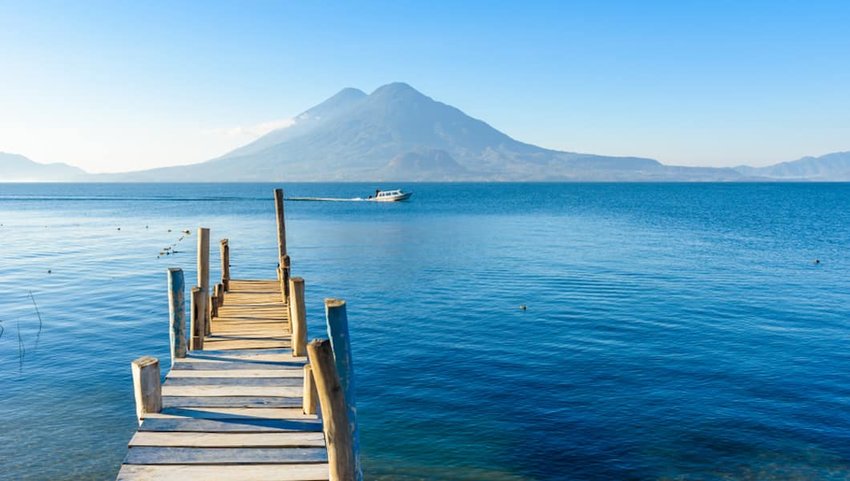 Affectionately known as "Pana" by locals, this lakeside town on the north shore of Lake Atitlán in the Guatemalan Highlands is the largest settlement along the lake and the most popular base for exploring the region. Spend the day visiting the Mayan Villages on Lake Atitlán by boat, each with its own unique identity, and in the evenings retreat to Pana's lakeside viewpoints to watch vivid sunsets. Ringed by volcanoes, twilight on Atitlán is especially picturesque. Peruse the stalls of colorful woven textiles and handicrafts that line Pana's main thoroughfare of Calle Santander while dodging the ubiquitous tuk tuks that come racing down.
Lake George, New York, USA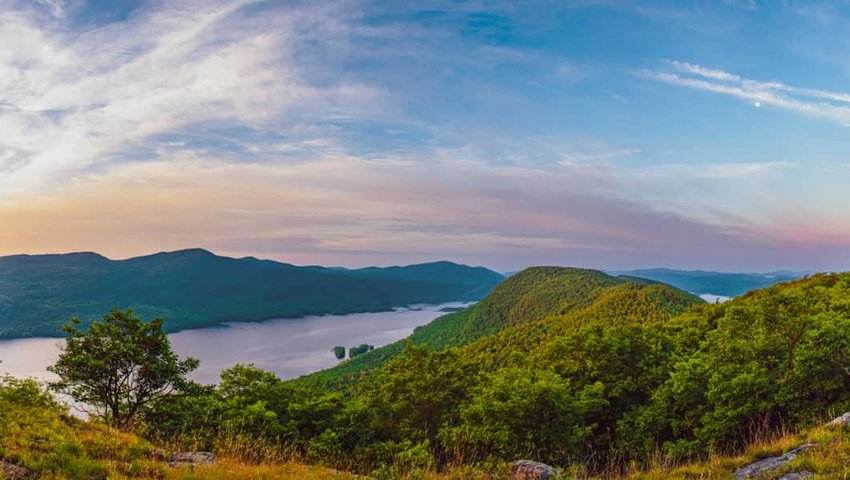 Backed by the Adirondack High Peaks and nestled along the shores of Lake George, the town of the same name embodies the classic American summer lake experience. The area's largest beach, Million Dollar Beach, is naturally the most popular, and families come to picnic, build sand castles and seek respite from the beating sun by wading in the cool waters. The town comes alive in the summer, with colorful displays of fireworks lighting up the skies every Thursday throughout July and August. Beyond Lake George's sandy shorelines, visitors can explore the town's role in the French and Indian War at the restored Fort William Henry Museum, a British fort built in 1755.  
Bellagio, Italy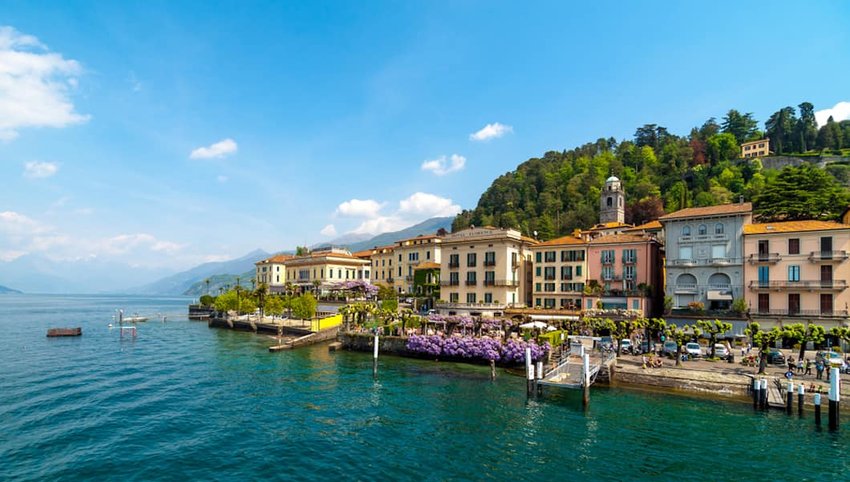 Lake Como's most famous lakeside village is charming Bellagio, composed of romantic cobbled lanes, elegant architecture and luxurious lakeside villas. Visit Villa Serbelloni Park, whose privileged location atop a rocky promontory provides sweeping views over the sparkling waters of Lake Como. The park's 15th-century villa is enveloped by gently sloping terraces that cascade toward the waters below, and the manicured gardens boast 11 miles of footpath that transport visitors through expanses of rare and exotic vegetation. Here's a tip though — visit Bellagio midweek to avoid the influx of day-trippers from nearby Milan who flock to the town over the weekend.
Bled, Slovenia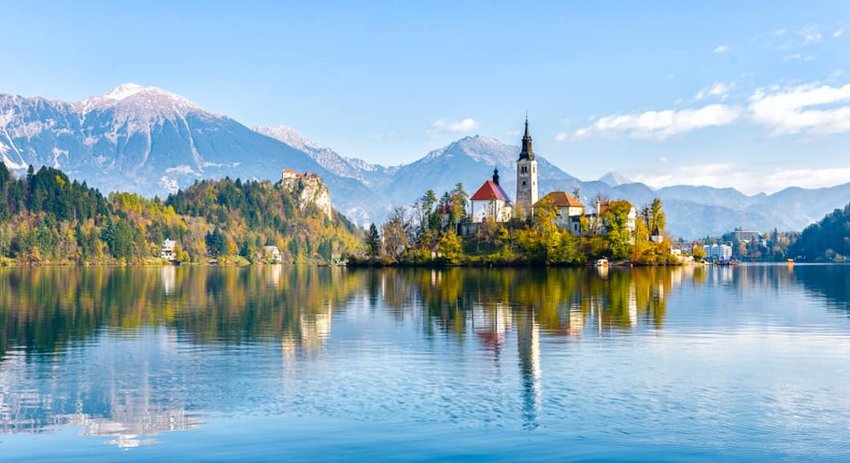 Slovenia's most visited destination after its capital Ljubljana, Bled is the crown jewel of Lake Bled, an impossibly picturesque lake that looks like it's straight out of a postcard. The lakeside town's collection of campgrounds, hostels and hotels invites a range of travelers to linger as long as they'd like. The striking medieval Bled Castle occupies a rocky cliff that looms over the blue green lake, against a backdrop of the lofty peaks of nearby Julian Alps and Karavanke. In the lake sits an islet that houses the baroque Church of Sc Marika Božja, which makes for the perfect destination of a romantic paddle across serene waters. A four-mile walk along the shoreline of Lake Bled reveals terrain fit for hiking and biking, and its waters host a series of rowing regattas annually.
Ohrid, Macedonia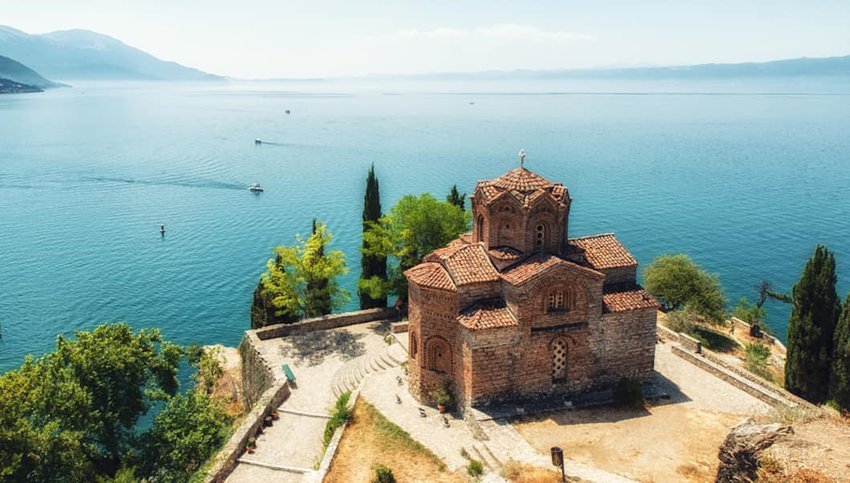 North Macedonia's most naturally striking destination is glittering Lake Ohrid — Europe's oldest lake. On the edges of its placid waters sits a historic town of the same name, where summer holidaymakers flock to experience peace and serenity. A network of steep cobblestone lanes stretch out from Ohrid's atmospheric old quarter, all seemingly spiraling downward to the 3-million-year-old lake. Stroll the town's vibrant streets lined with traditional restaurants and lakeside cafes before visiting the 13th-century orthodox Church of Saint Jovan Kaneo, perched delicately on a cliff above Kaneo beach.
Chelan, Washington, USA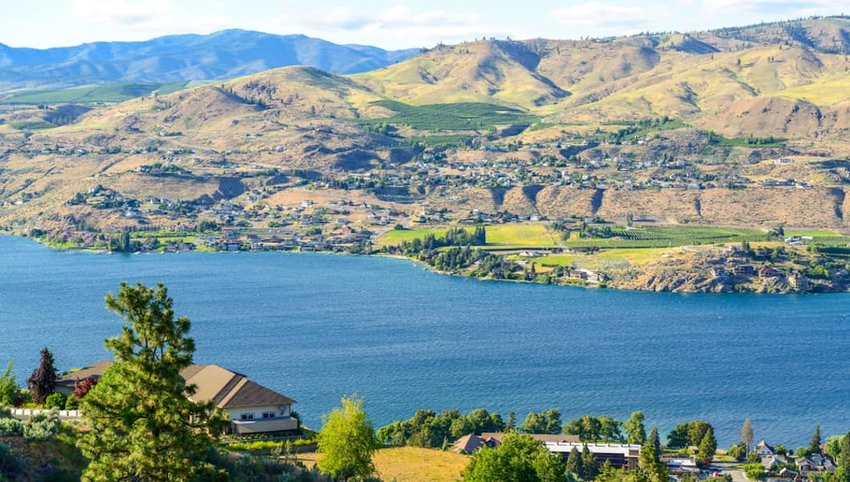 Chelan occupies the southern tip of Lake Chelan in Washington state. Once a prominent fishing ground for Native Americans, Lake Chelan is now a playground for water sports enthusiasts and a favorite destination for skydivers, parasailers and zipliners. Bordered by the lake on one end, Chelan is also enveloped by the fertile vineyards of Washington's premiere wine region, enticing wine lovers with picturesque wineries and tasting sessions.
Listvyanka, Russia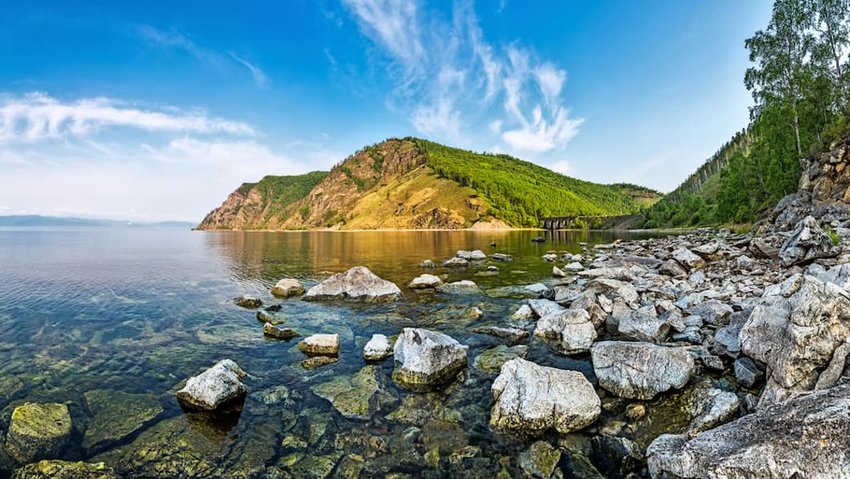 The lakeside village of Listvyanka is a top choice among travelers to experience the pure waters of Russia's Lake Baikal. The village's Baikal Museum educates visitors on the science of the lake, introducing the species of flora and rich aquatic wildlife that populate it, including the nerpa, the world's only freshwater seal. Fed by 336 rivers and streams, the expansive Lake Baikal has been in existence for 25 million years, and coupled with its depth of 5,387 feet, renders it Earth's deepest and oldest lake. In the summertime, diving and jet skiing opportunities abound, and avid hikers are enticed by the region's landscape of thick forests, secluded beaches and series of mountain ranges along the Great Baikal Trail.
Sandpoint, Idaho, USA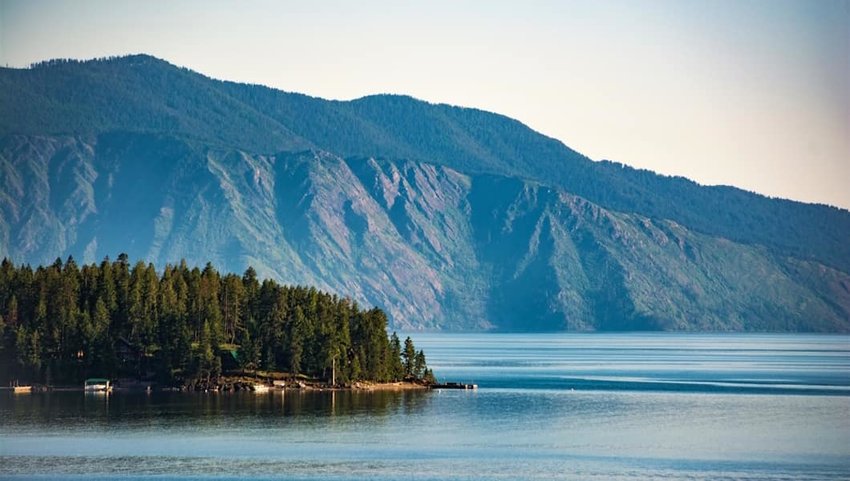 Nestled between the peaks of three stunning mountain ranges on the shore of Idaho's largest lake, Lake Pend Oreille, Sandpoint enjoys a naturally beautiful setting. Favored for its gentle ski slopes at Schweitzer Mountain Resort, summer visitors to Sandpoint are greeted by a network of pristine terrain and bike trails that weave around the lake. Avid hikers experience the state's untamed beauty by summiting nearby Selkirk and Cabinet Mountains, and culture seekers will appreciate the town's vibrant art community and small town vibes.
Pokhara, Nepal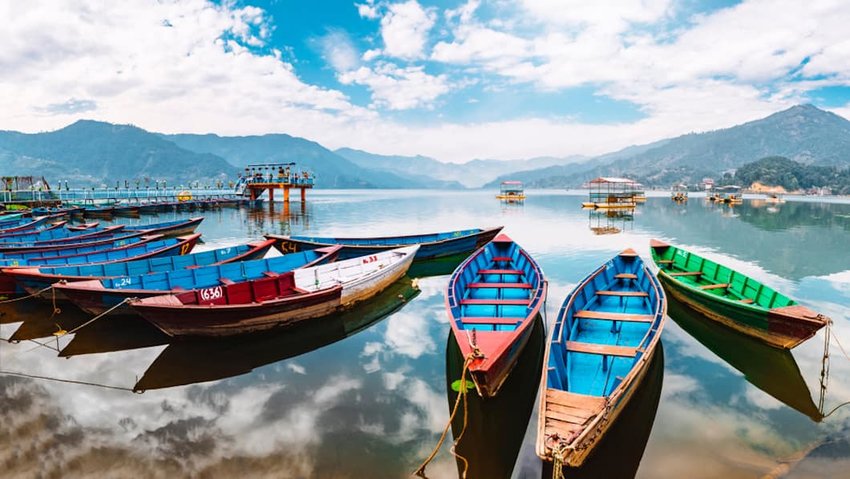 Nepal's premiere water adventure destination sits on the shores of tranquil Phewa Tal. Backed by the snowcapped Annapurna range and enveloped by white water rivers, Pokhara is a must-visit for trekkers, mountain bikers and rafters. For gentle  activities to recharge your batteries, revel in Pokhara's laid-back charm by hanging out at the lake with a good read from one of the town's many second hand bookshops while observing paragliders soar among the clouds, having taken off from Sarangkot. When you need a change of scneery, admire a sweeping view over Phewa Tal from the World Peace Pagoda, a leisurely 45-minute hike up nearby Ananda Hill.
Bigfork, Montana, USA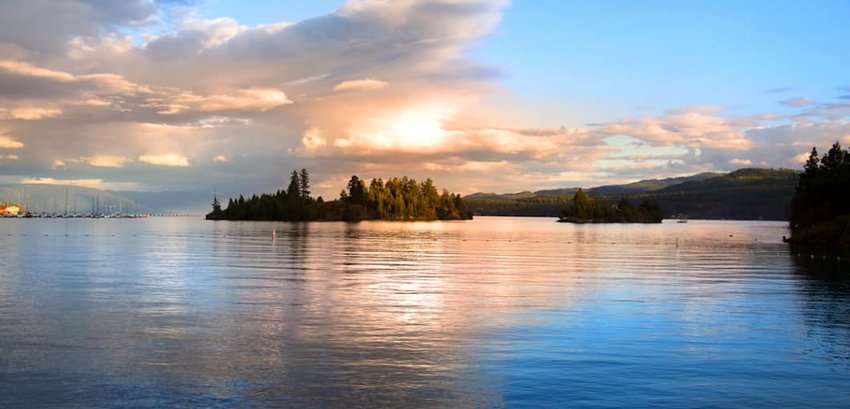 Bigfork sits on the north end of freshwater Flathead Lake in Montana. This cozy community is passionate about the arts and in the summer, visitors enjoy music with live performances at Riverbend Park as part of the Riverbend Concert series. The region's artists are showcased at the Bigfork Festival of Arts in early August each year, filling the town's main streets with fine collections of art and handicrafts. The perimeter of Flathead Lake is dotted with campgrounds and rustic lodges, and its thriving population of trout makes it a particularly popular fishing destination.
Queenstown, New Zealand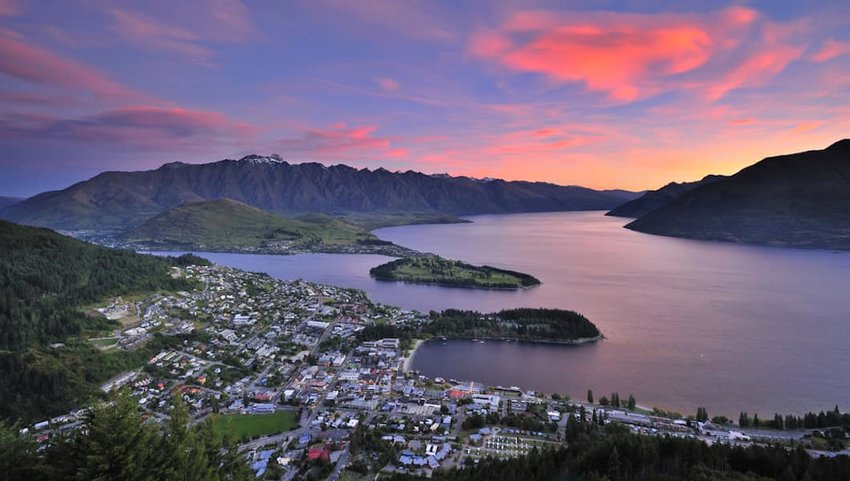 As the birthplace of bungee jumping, Queenstown is synonymous with thrills. This buzzing resort town on the shores of New Zealand's Lake Wakatipu is a hub for outdoor thrill seekers, its naturally stunning setting of snow-covered peaks and shimmering blue waters attracting steady streams of adventurers. With a backdrop of the Southern Alps and Remarkables, Queenstown is also a favorite destination to experience the Kiwi invention of jet boat riding, an adrenaline-fueled venture that hurtles you through mountain canyons while racing across the waters at speeds of up to 44 mph on gas turbine powered boats.
Incline Village, Nevada, USA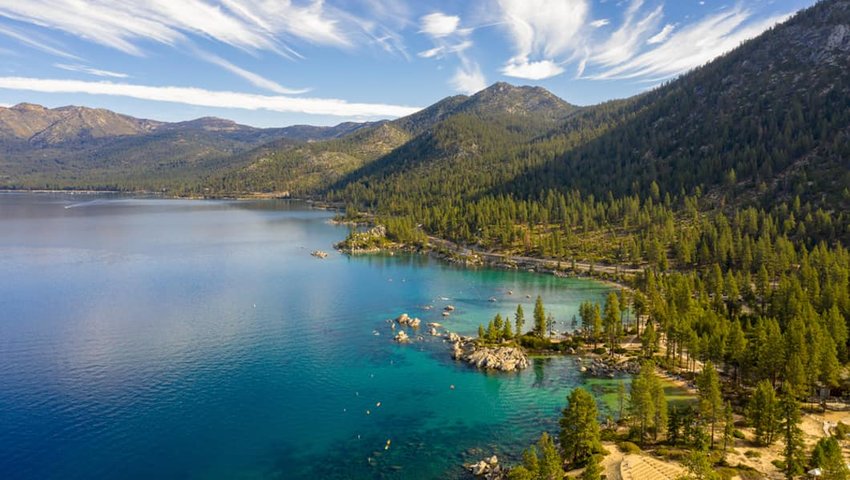 Straddling the Nevada and California state lines, the sparkling emerald waters of Lake Tahoe is a favorite summer getaway. Its 72-mile shoreline makes for a picturesque drive, connecting Lake Tahoe's ritzy communities in the north to the with the loud and flashy casinos on the south end, with rugged shores and rustic homes on the west bank. The lake's sheer size and sun-drenched beaches accommodate enthusiastic weekenders and avid swimmers, kayakers, hikers and campers in the summer, while the winters bring ski bums who enjoy the surrounding mountains. Upscale Incline Village on the quiet north shore offer access to miles of pristine terrain at Diamond Peak and Mount Rose.
Door County, Wisconsin, USA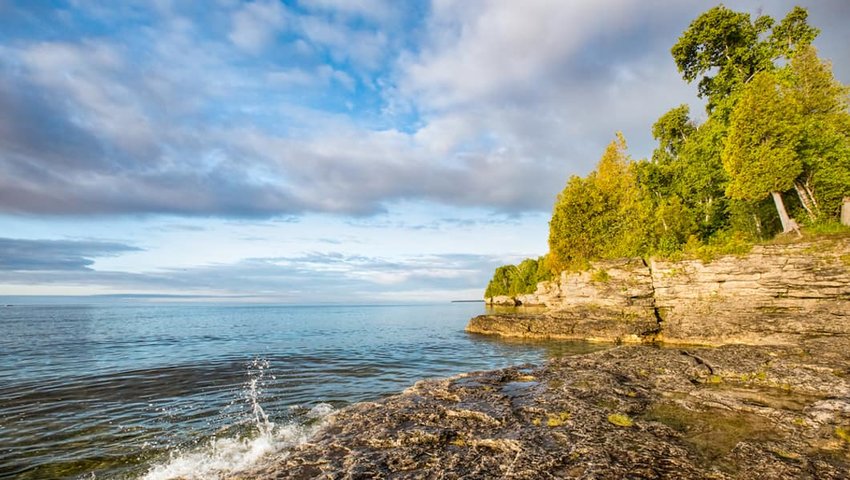 Door County in Wisconsin brims with sun-seeking beach goers, families and outdoor adventurers who want to be a part of the action of Lake Michigan. With some 50 sandy beaches and 300 miles of rocky shoreline punctuated by elegant lighthouses, Door County's situation on a peninsula that separates Green Bay and Lake Michigan welcome throngs of vacationers between May and October. Travelers gravitate toward the settlements of Egg Harbor and Sister Bay for a more buzzing atmosphere, while those seeking peaceful downtime opt for Jacksonport and Baileys Harbor.
Wolfeboro, New Hampshire, USA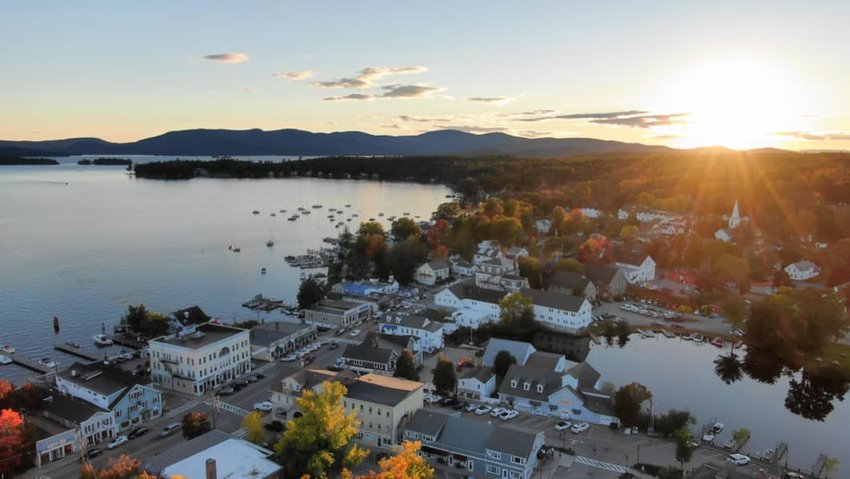 Founded in 1770, New Hampshire's lakeside summer resort of Wolfeboro on the northeastern shore of  Lake Winnipesaukee claims to be America's oldest. The town's quaint New England architecture and small country style bed and breakfasts make Wolfeboro an idyllic base for exploring the Lake's more than 300 islands and indulging in some spectacular salmon fishing. Named "Smile of the Great Spirit" by Native Americans, the pretty beaches along Lake Winnipesaukee's expansive 183 mile coastline is the state's favorite holiday destination.
Enjoy this article? Share it with a friend
All featured products and deals are selected independently and objectively by the author. The Discoverer may receive a share of sales via affiliate links in content.
Discover the World's Best Destinations, with your free weekly travel guide sent straight to your inbox.
Welcome to The Discoverer!
We are so excited to fill your inbox with discoveries from around the world! You can expect your first edition to arrive on Monday. Until then, feel free to check out our previous editions.