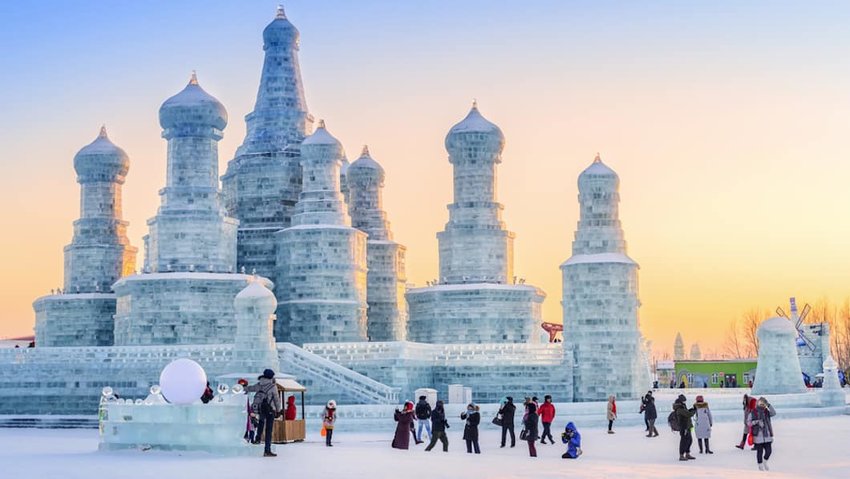 10 Fascinating World Events You Have to Experience Once
Experience a destination in a unique way by joining its communities in celebrating their love for food, wine, new beginnings and everything in between. Through traditional clothing, spirited dances and sumptuous symbolic foods, world festivals educate spectators on a destination's history and local culture for a deeply insightful experience. And some are just plain fun! Here are our ten little-known international events worth traveling for.
Harbin Ice Festival - China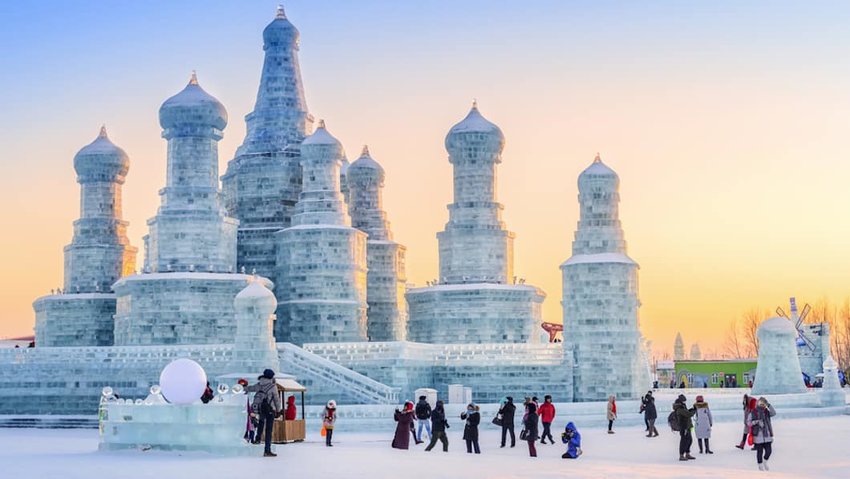 Hosted by the city of Harbin in China's northeastern Heilongjiang province, the Harbin Ice Festival is the world's largest celebration of ice and snow. The festival showcases 8 million square feet of painstakingly-detailed ice sculptures of mythical creatures, cartoon characters and iconic structures from around the globe. Visitors have the opportunity to climb ice palaces and marvel at Rome's Colosseum or New York City's Lady Liberty illuminated by soft glowing lights in teeth-chattering temperatures of -40°F. Beginning from January 5 for an entire month, the Harbin Ice Festival is accompanied by a number of events, where brave souls participate in a polar swim, and dozens of couples exchange vows as part of a mass wedding.
Wakakusa Yamayaki - Japan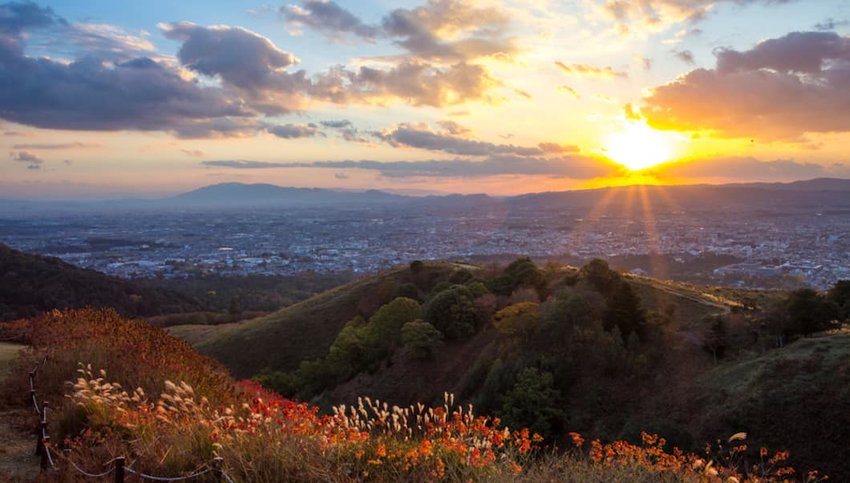 On the fourth Saturday of January each year, Japan's Nara City hosts Wakakusa Yamayaki, where the hillside of Mount Wakakusa is set ablaze. A historic festival dating back hundreds of years, the hillside is set on fire in the evening after a colorful display of fireworks, its vibrant orange glow visible throughout the city. Though the origins of Wakakusa Yamayaki are unclear, there are two theories that are widely believed — one spiraled as a result of land conflict between the region's Todaiji and Kofukuji Temples, and the other was to scare away the area's wild boars.
Nowruz - Iran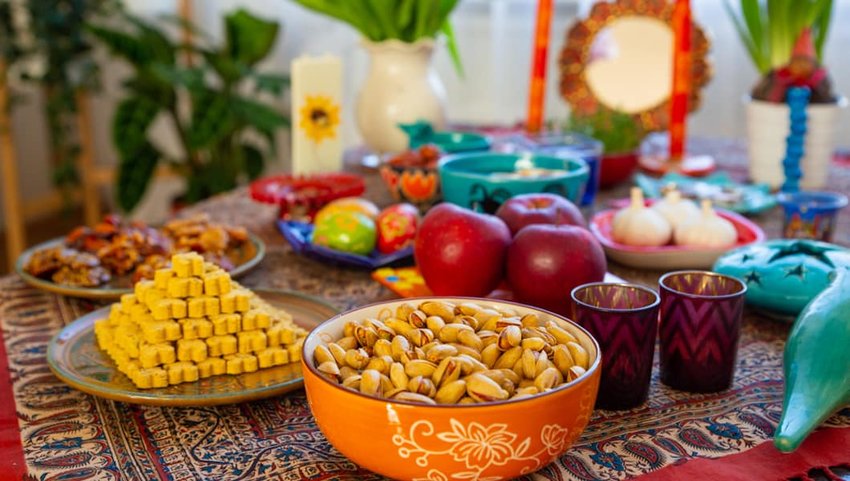 Over the span of 3000 years, the Persian New Year has come to be revered by more than 300 million people worldwide. Month-long festivities include raucous family gatherings and buoyant street dances in full swing in communities across Central Asia and the Middle East, particularly in Iran. Celebrations can be found in almost every state in America now and you don't have to be Persian to partake. Falling on the first day of spring, Nowruz honors new beginnings, and families decorate their home with a Haft Sin table — a display of seven symbolic items beginning with the Farsi letter S. Coins represent prosperity, while vinegar symbolizes longevity, and apples signify health and beauty.
Songkran Water Festival - Thailand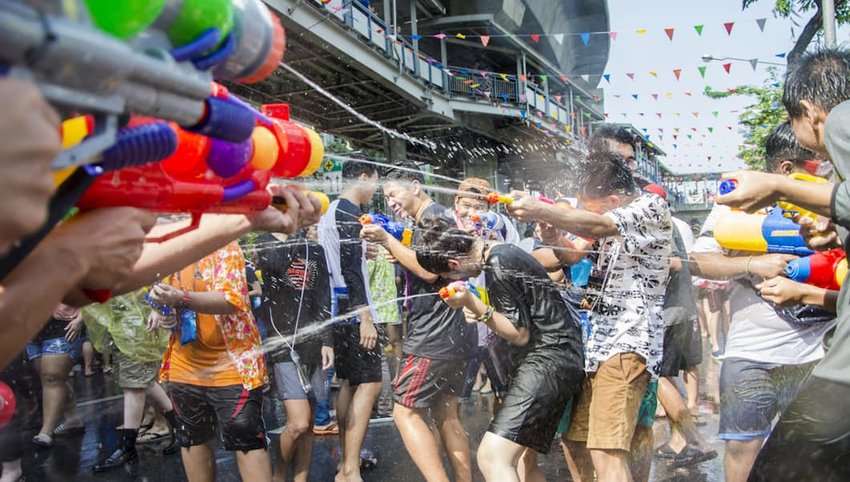 Don't travel to Thailand in April if you have an aversion to getting soaking wet. Celebrated every year from April 13-15, the Songkran Water Festival in Thailand makes sure you don't spend a single moment dry. The Thai people believe that water can purify you from bad luck and prepare you for a fresh start in the new year. The festival has evolved over the years to become a city-wide water fight, and you can expect buckets, water pistols, water balloons, water bottles, and any other container full to the brim with water hitting you square in the face. The northern capital of Chiang Mai hosts the largest celebration, with some festivities lasting a full six days.
Sechseläuten - Switzerland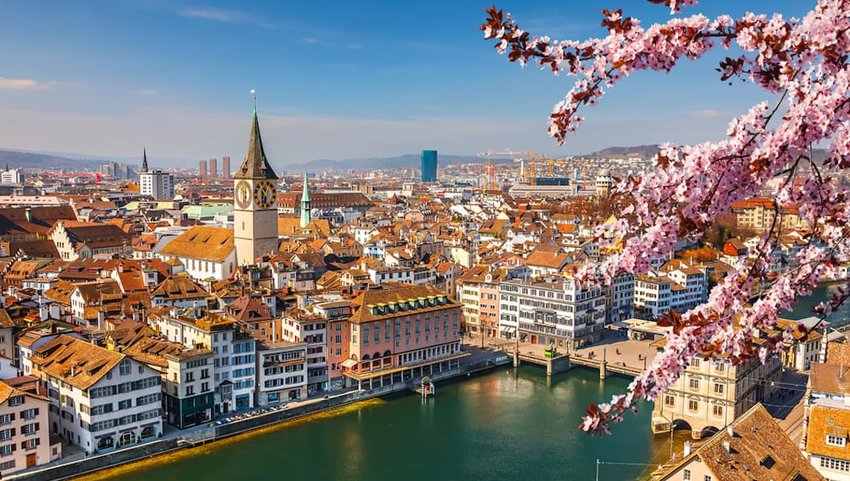 The Swiss tradition of Sechseläuten takes place in Zürich's town square of Sechseläutenplatz at 6PM annually on the first Monday after the spring equinox. Dating back to the 16th century, this tradition spotlights Böögg, an 11-foot-tall snowman of cotton and straw and a head packed with dynamite that's set on fire. Residents gather to witness the burning of the symbol of winter, and it's believed that the faster Böögg burns, the warmer the coming summer. The bonfire that ensues is then used to barbecue sausages for all spectators.
La Batalla de Vino - Spain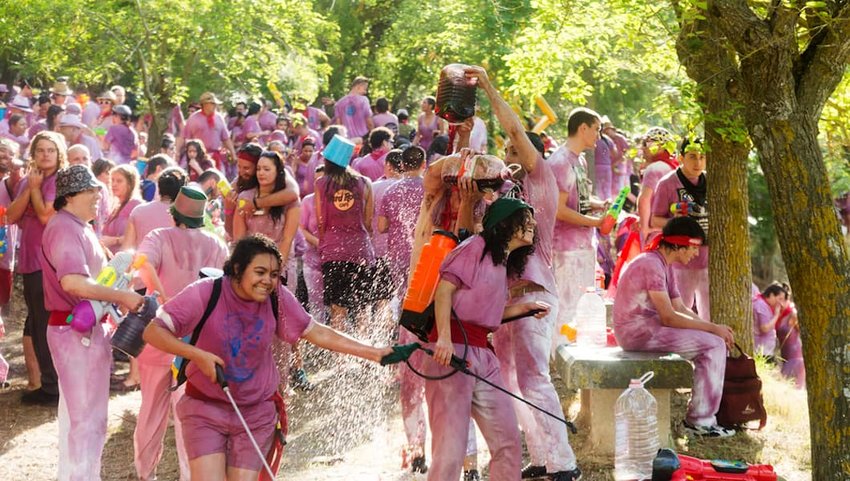 Thousands gather in the village of Haro on June 29 each year in Spain's northern wine region for La Batalla de Vino (aka the San Vino Wine Fight Festival). On a hill overlooking La Rioja's vineyards, participants douse each other from head to toe using water pistols, buckets and spray bottles with the red wine from surrounding wineries that wasn't good enough to be bottled. On the eve of the Wine Fight, crowds congregate on the streets of Haro and engage in lively sessions of drinking and dancing until the wee hours. The practices of today's festival are believed to have stemmed from a centuries-old land dispute between Haro and the neighboring city of Miranda de Ebro.
Just For Laughs Festival - Canada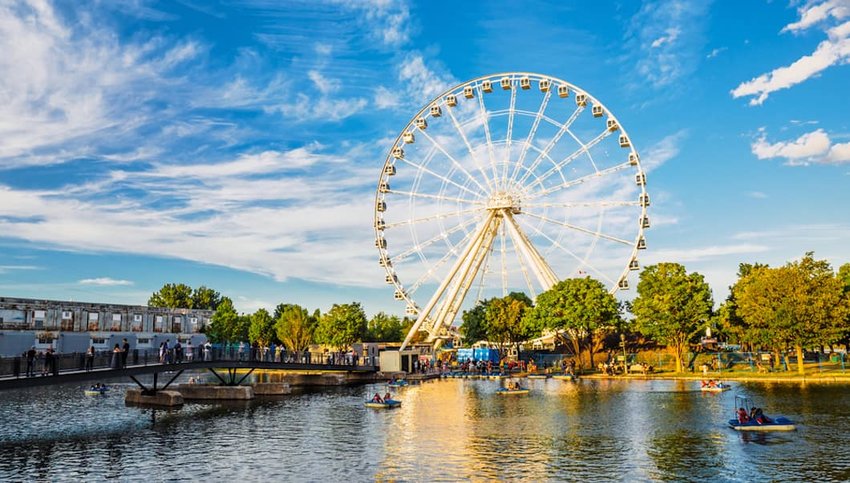 Comedy lovers have to attend the Just For Laughs Festival, which is held in Montreal each July. It's the world's largest celebration of the art. Now in its 37th year, festival goers can expect to be delighted by animated street performances and musicals by day, and engage in side-splitting performances at a number of stand up sets by night. Previous performers include Rowan Atkinson and Russell Peters, and the entire event proves to the world why Canada's Montreal is the funniest city.
Albuquerque International Balloon Fiesta - USA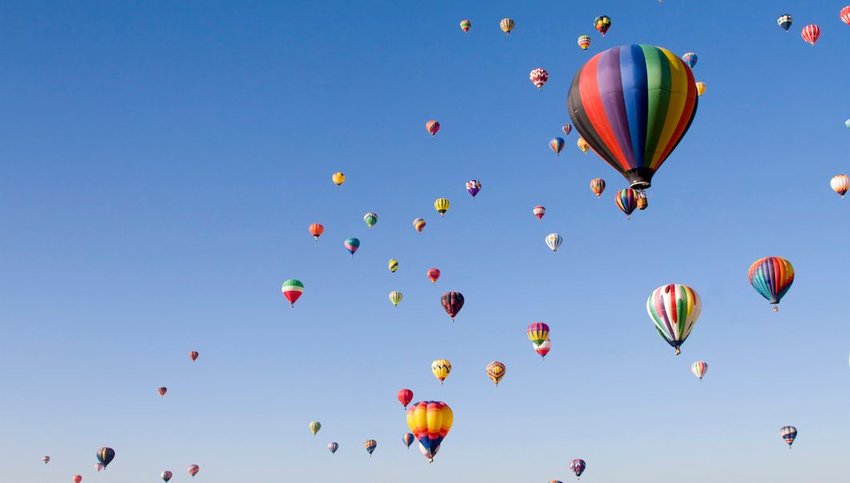 An enchanting display of over 500 whimsical hot air balloons dominate the skies of New Mexico's Albuquerque over the span of nine days in early October at the Albuquerque International Balloon Fiesta. Set in the majestic Rio Grande Valley, the festival features balloons in the form of dinosaurs, bumble bees and cartoon characters floating over the Sandia Mountains at day break. At the world's largest hot air balloon festival, spectators have the opportunity to walk between the giant balloons and see them up close when they're on the field, and are welcome to meet their skilled pilots.
Loi Krathong - Thailand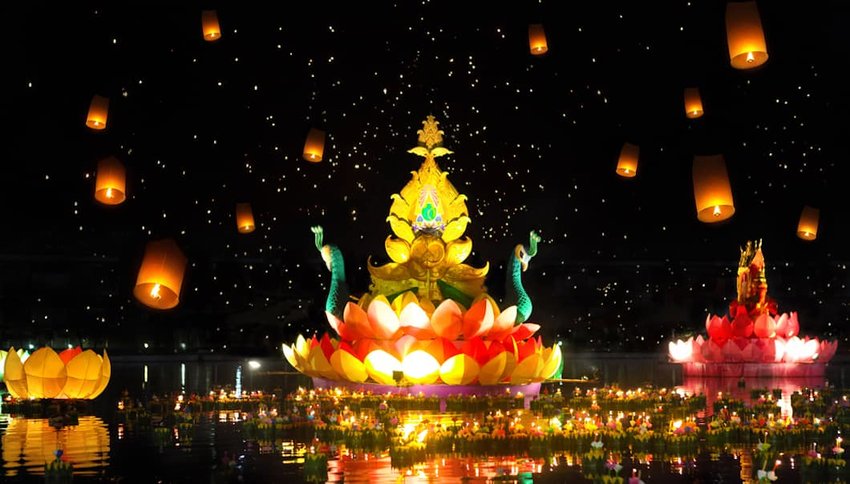 Another Thai event, Loi Krathong is a picturesque spectacle of lights that float across the nation's rivers and lakes. Celebrated annually on the full moon of the 12th Lunar month, participants of this festival of lights honor the goddess of water by crafting lotus-shaped floats from banana leaves, decorating them with flowers and incense sticks, and topping with a single lit candle. They then set the ornament afloat in a body of water to represent washing away sins of the previous year, and asking for forgiveness. Loi Krathong usually falls in November and the exact date of the celebration is officially announced one month in advance.
Krampus Parade - Austria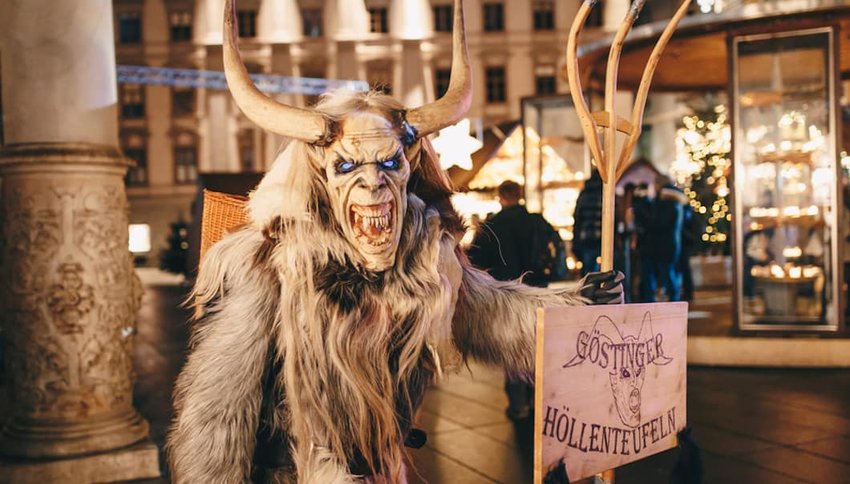 Austria's Tyrol state in the western Alps is home to Krampus, a half man, half goat demon that parents use to scare their children into behaving. Since Pagan times, Krampus has been believed to roam the Austrian Alps with his ill tempered elves, whipping disobedient youngsters and abducting unruly teenagers. Over the years, the legend surrounding Krampus gave him a new identity — that of Santa's sidekick, punishing naughty children while Santa gifts the nice kids. The Krampus Parade takes place on December 5 each year and marchers don demonic masks and carry torches and whips. Join the festivities centered in Salzburg, Innsbruck and Ischgl.

Enjoy this article? Share it with a friend
All featured products and deals are selected independently and objectively by the author. The Discoverer may receive a share of sales via affiliate links in content.
Discover the World's Best Destinations, with your free weekly travel guide sent straight to your inbox.
Welcome to The Discoverer!
We are so excited to fill your inbox with discoveries from around the world! You can expect your first edition to arrive on Monday. Until then, feel free to check out our previous editions.