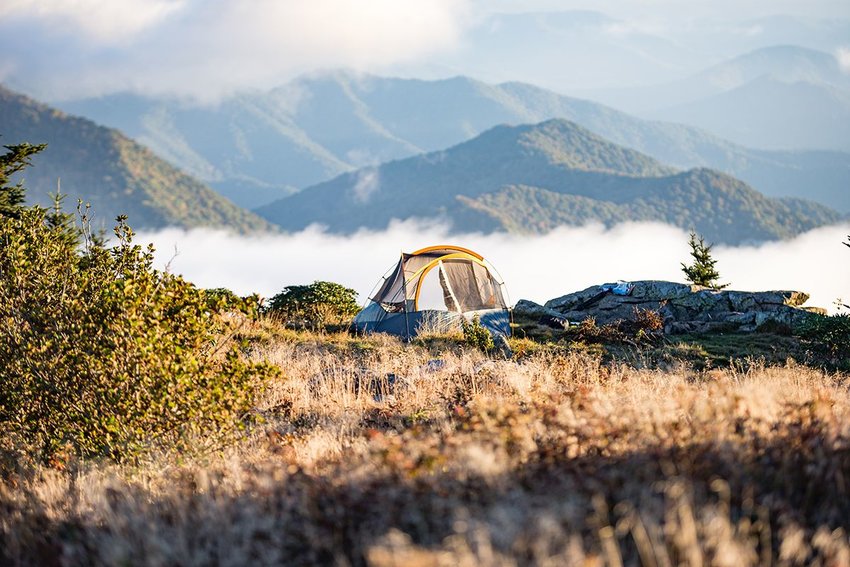 10 Ways to Get Outdoors This Month
As blazing summer days slowly give way to crisp air and chilly mornings, it's time to adjust your mindset and get ready for cooler weather. Although October temperatures can dip a bit, it's still warm enough to get outside and enjoy normal summer activities — plus some fun fall ones too. Check out our 10 favorite ways to get outdoors this month.
Hit the Hiking Trails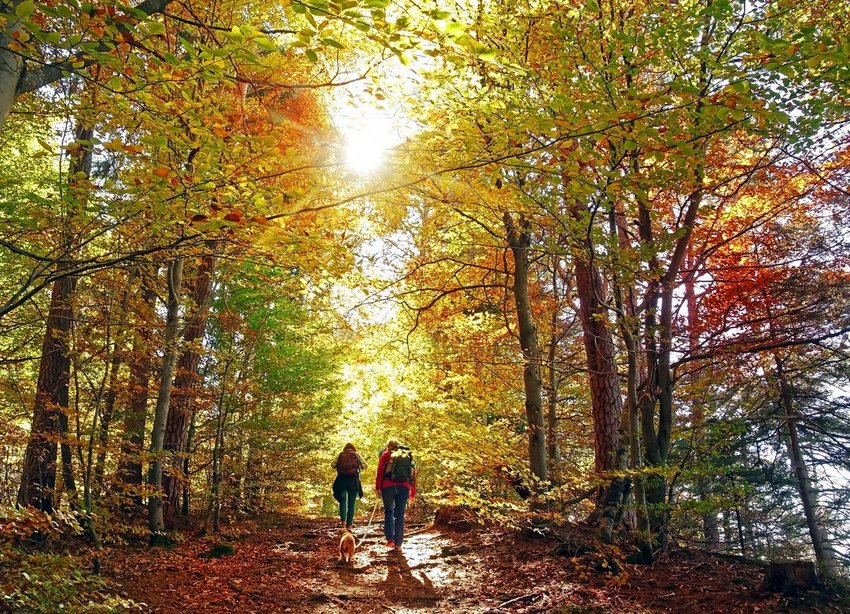 There's no better time to hit the trails than when the summer haze finally burns off and the leaves start to change color. The crisp fall air is a hiker's best friend and makes it possible to work up a sweat without getting heat stroke. Acadia National Park in Bar Harbor, Maine is a great October hiking spot. Temperatures hover between 50 to 60 degrees Fahrenheit and there's some seriously gorgeous fall colors to admire. Some of the best hikes include the Bar Island Trail and the treks up Cadillac Mountain. Another destination worth visiting is Mount LeConte in Tennessee. With a diverse number of trails and infinite rolling hills, it's hard to go wrong in the Great Smoky Mountains. If you want something a bit more extensive, check out one of the U.S. National Scenic Trails.
Host a Beach Bonfire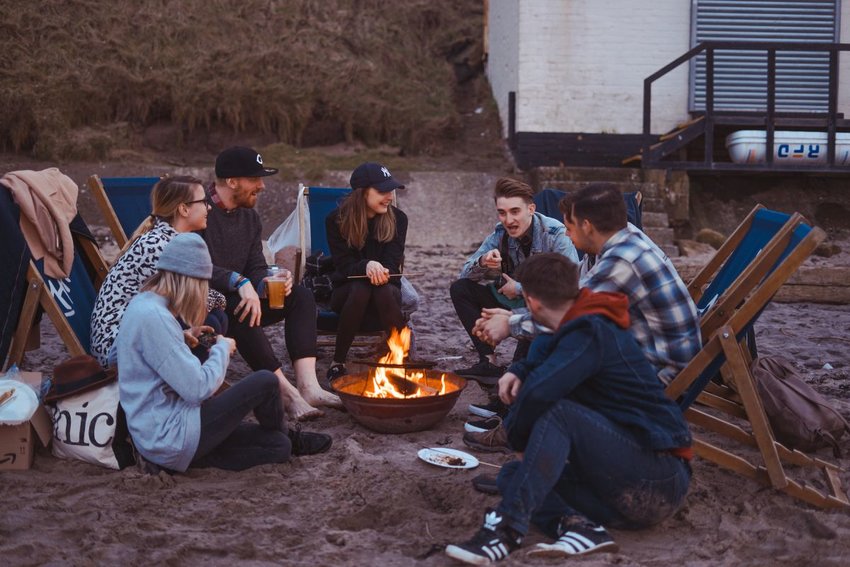 The summer days may be drifting away, but autumn evenings offer opportunities to host your own beach party — bonfire and all. There are many beaches that provide free fire pits on a first-come, first-served basis. Venture along California's picture-perfect coastline to places like Huntington Beach and Newport Beach. If you're on the East Coast, check out Cape Cod for plenty of beachside bonfire options. Just be sure to check the local rules and regulations regarding bonfires, and practice fire safety.
Pitch a Tent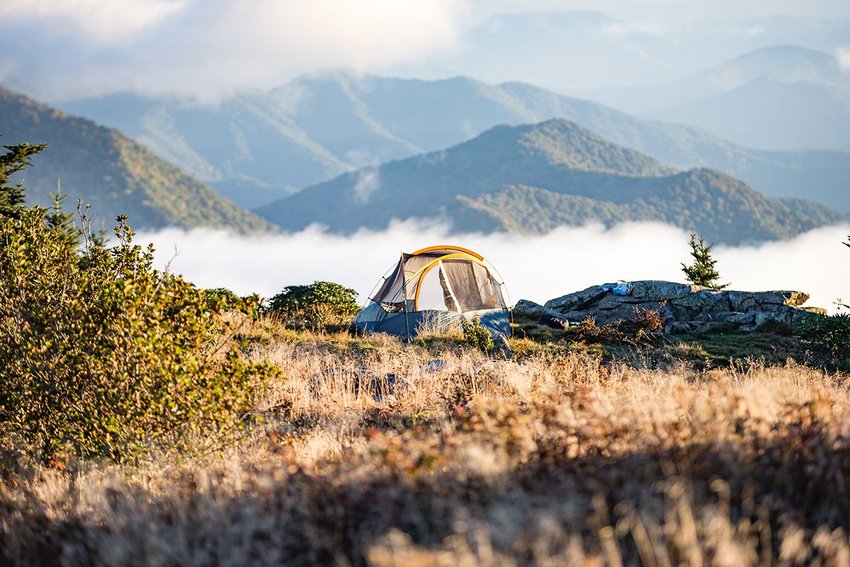 When you see more people than nature during a summer camping trip, the whole activity kind of loses its charm. Head out to the campsites this month, however, and you're more likely to have the peaceful experience you're after. Assateague Island National Seashore promises an unforgettable experience with waterfront campgrounds, 37 miles of shoreline, scenic trails, and a community of wild horses. Yosemite National Park is regarded as one of the most scenic parks in the nation and roughly half of its 13 campgrounds are first-come, first-serve. That means you can set off for Yosemite and its epic Half Dome on a whim as long as you're an early bird.
Pedal Away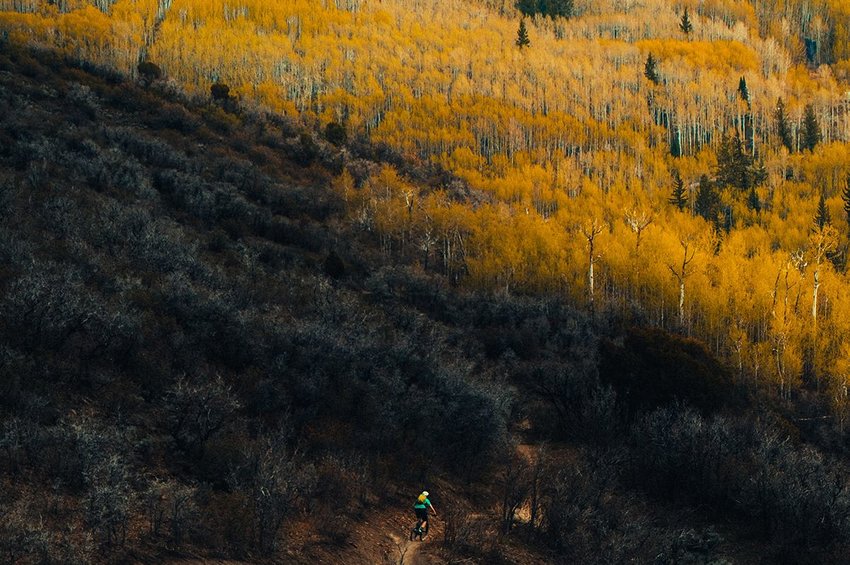 Whether you choose to glide down a steep hillside or leisurely pedal through town, biking is a great way to get outside this month. Mountain biking can be a thrilling way to get outside and get some exercise. In the mood for a scenic bike route? The San Antonio Riverwalk features a unique path right through the heart of the city. If you're after something more demanding, hit the trails in Moab, Utah, a favorite destination for mountain bikers in the know.
Surf the Fall Swell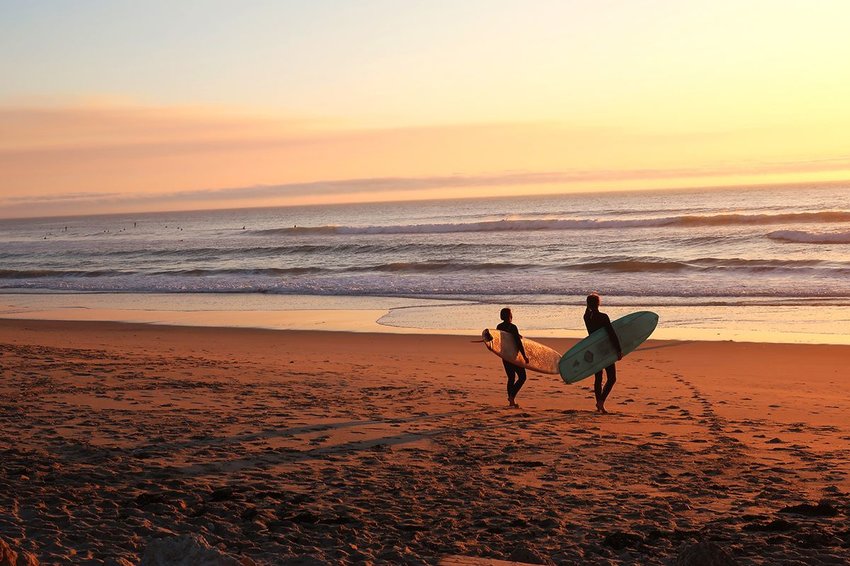 In a lot of places (especially across North America), the waves are bigger in the fall and winter. If you've got a little experience under your belt and the proper gear (thick wetsuit, booties, and maybe even a hood), charging the off-season swell is an adrenaline-pumping way to enjoy Mother Nature this month. The Northeast has a lot of nice breaks along its shoreline and sees an increase in wave size as autumn creeps in. Head to Nantucket, the Cape Cod National Seashore in Massachusetts, or further south to Corolla Beach in North Carolina. Of course, West Coast residents can hit up the endless miles of California coastline for consistent swell.
Volunteer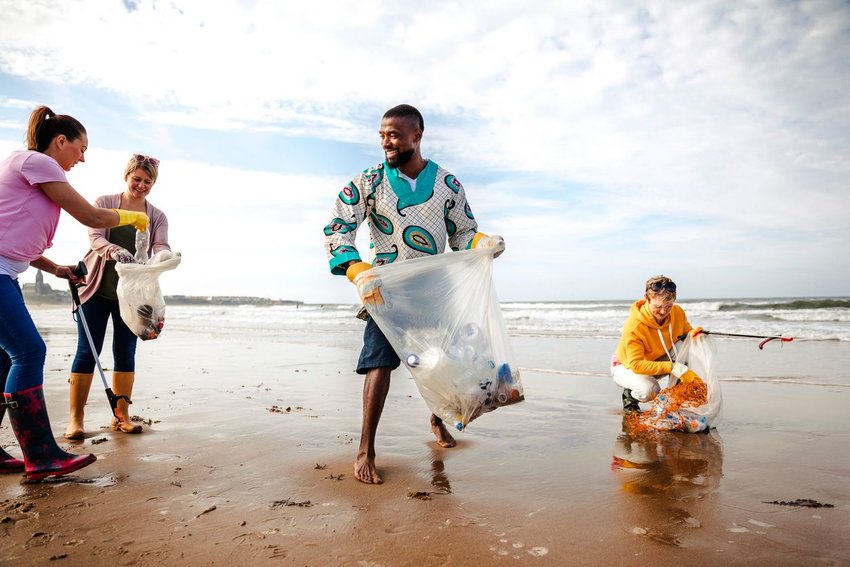 Make a difference this month and join the efforts to protect our oceans whenever you head to the shore. Download Ocean Conservancy's app, Clean Swell, and start picking up trash. With this app, you can track, record, and share the amount of trash you pick up. What's even cooler, it will calculate the pounds of trash you've collected and show you the positive impact you've made.
Enjoy the Fall Foliage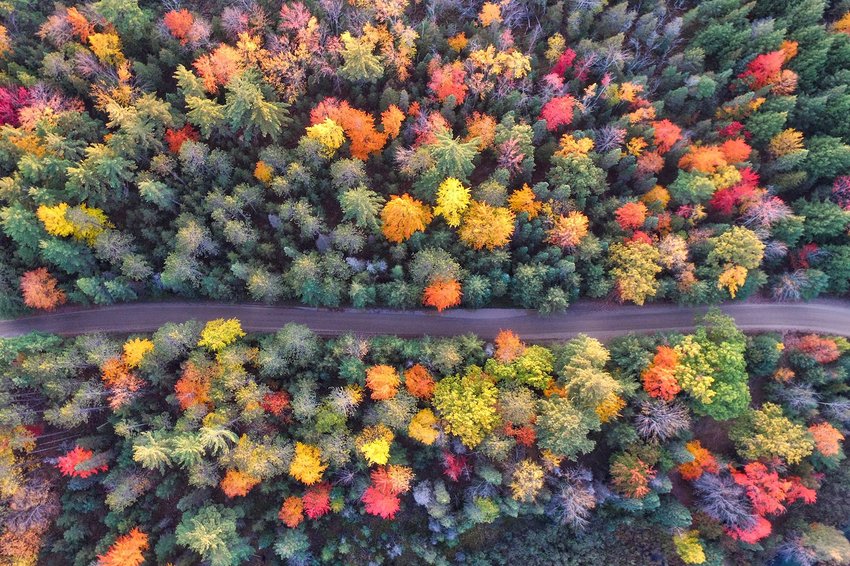 There's no better way to appreciate the changing of the seasons than by taking a leisurely drive down a road bursting with orange and red foliage. The Blue Ridge Parkway is an epic drive any time of year with winding roads and views for days. Take the road trip in the fall and it becomes infinitely more beautiful thanks to the stunning color show put on by densely packed trees. Michigan's Upper Peninsula is pretty hard to beat too. The Iron River – Bruce Crossing – Watersmeet drive is stunning.
Go Apple Picking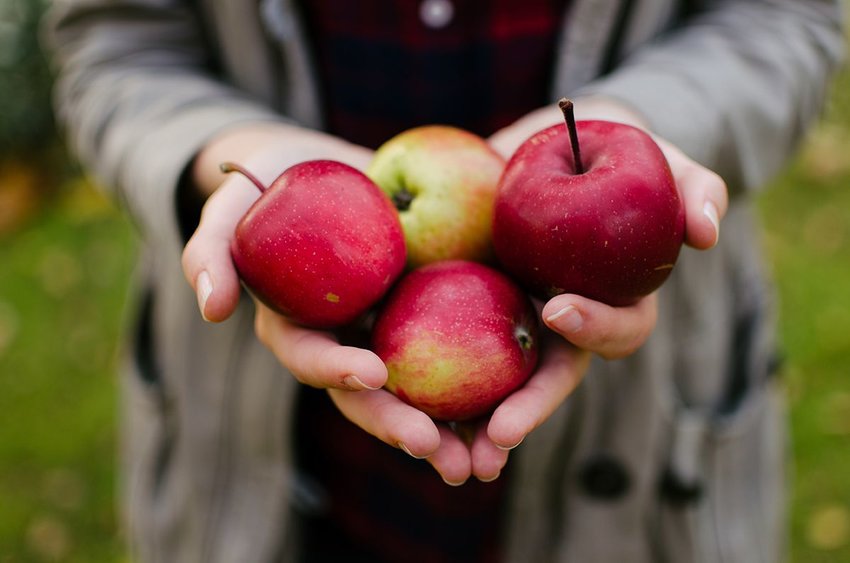 What better way to get outside and in the autumn spirit than by heading out of town and picking a bushel of fresh apples straight from the trees? New England is a goldmine for charming apple orchards. Get to Walpole, New Hampshire and visit Alyson's Orchard, a hilltop apple-picker's paradise with a view to boot. Or visit Vermont's Scott Farm and check out one of the state's most prized orchards. This farm grows a variety of rare apples and was also the primary filming location for The Cider House Rules.
Embrace Tailgate Season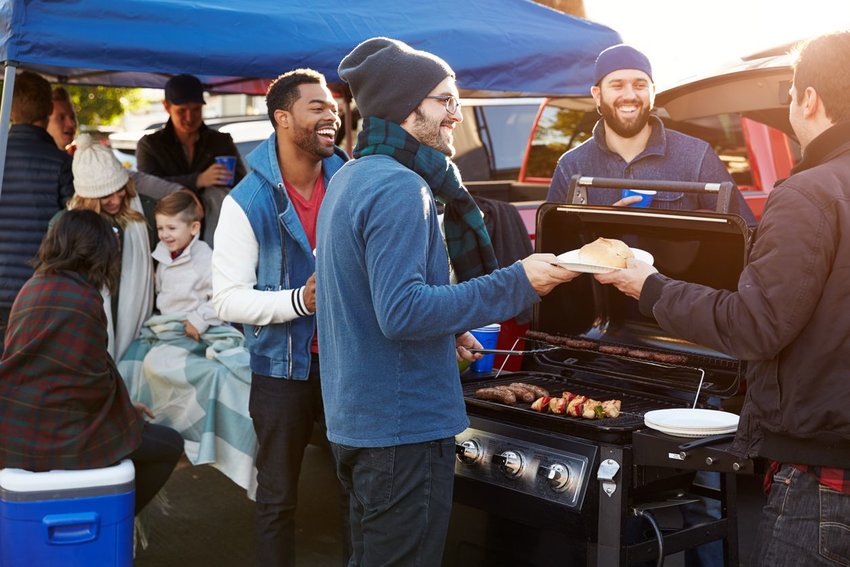 If you're a sports fan, there's no better outdoor activity than tailgating in the parking lot with thousands of super-fans before the big game. Football tailgates crank up in September so hit up your college town or home team stadium and eat, drink, and bond with other fans over your love of the game. The NFL tailgates that take the cake include the Kansas City Chiefs (the party starts 48 hours prior to game time) and the Green Bay Packers. Into college ball? Don't miss the parking lot parties at Louisiana State University, Ole Miss, and the University of Tennessee.
Garden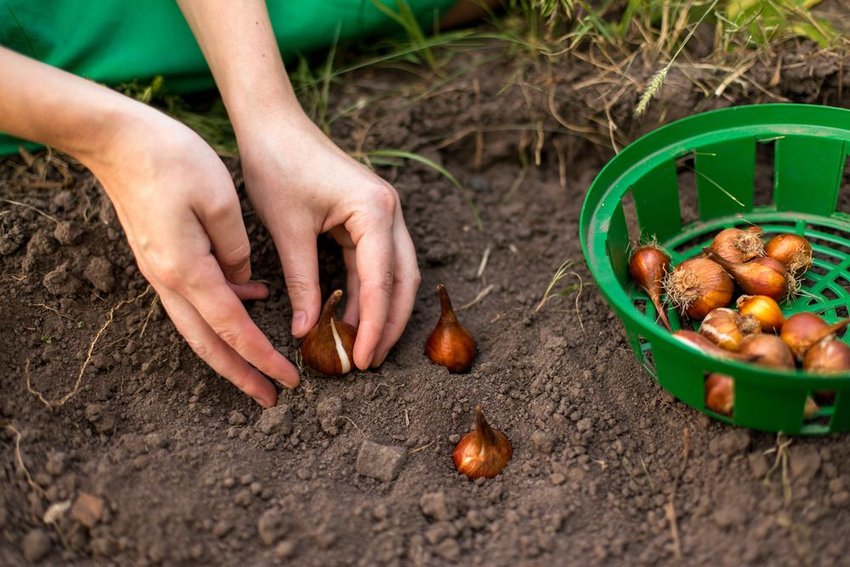 The end of summer usually means the gardening season is wrapping up, but there is a way to get a jump start on next year's blossoms. Plant tulip bulbs in your garden now, forget about them, and be pleasantly surprised when they start to peek through the freshly thawed ground in early spring.
Enjoy this article? Share it with a friend
All featured products and deals are selected independently and objectively by the author. The Discoverer may receive a share of sales via affiliate links in content.
Discover the World's Best Destinations, with your free weekly travel guide sent straight to your inbox.
Welcome to The Discoverer!
We are so excited to fill your inbox with discoveries from around the world! You can expect your first edition to arrive on Monday. Until then, feel free to check out our previous editions.