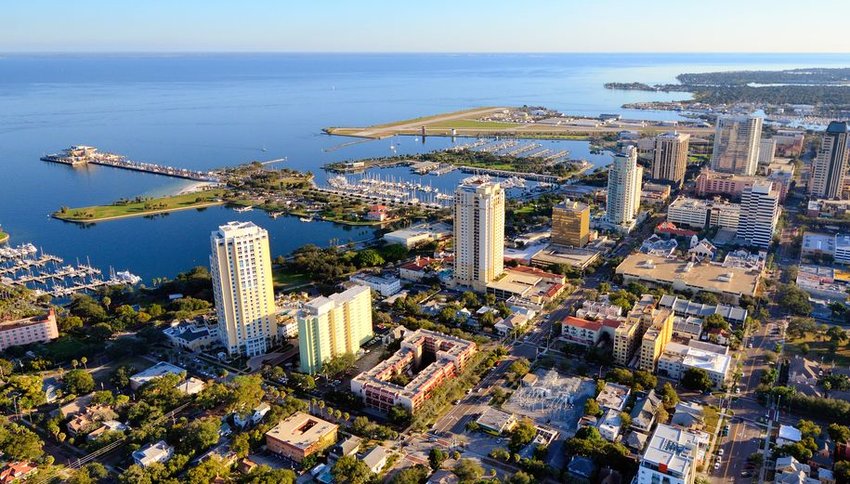 10 Underrated East Coast Attractions
Whether you're standing inside a stained-glass globe, playing musical rocks, or searching for clams during a boiling tide, the East Coast offers more than the typical tourist attractions. You just have to know where to go. Instead of visiting classic tourist traps, try planning a day somewhere unusual or lesser-known. You'll see the East Coast has more than meets the eye. From Maine down to Florida, and many places in between, here are 10 underrated East Coast attractions.
Cobscook Bay State Park, Maine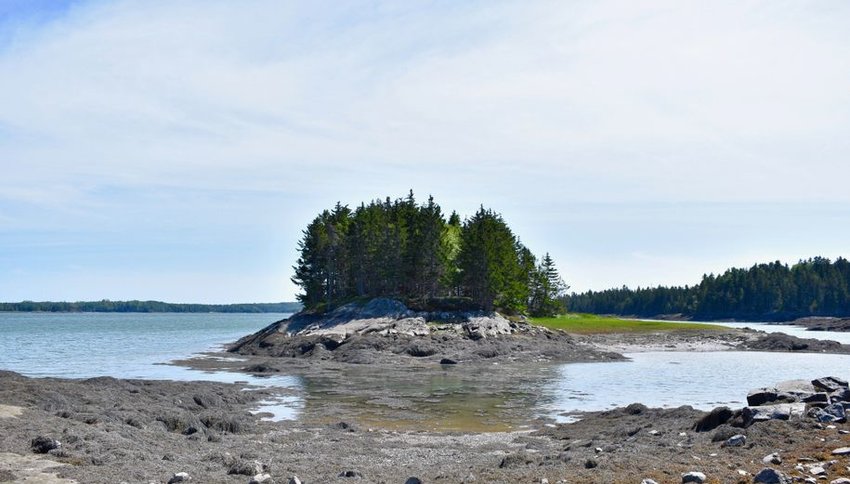 Next time you're in Maine, drive as far up Route 1 as you can possibly go, past Portland, past Bar Harbor, and all the way to Cobscook Bay State Park. This beautiful park has pristine waterfront campsites, mesmerizing sunsets, and easy hiking trails. Cobscook is a tribal word for "boiling tides," and the tides here are quite magnificent, ranging up to 24 feet. During low tide, visitors are allowed to go clamming for up to a peck of clams, which makes for a fantastically fresh dinner at the campsite.
Shelburne Museum, Vermont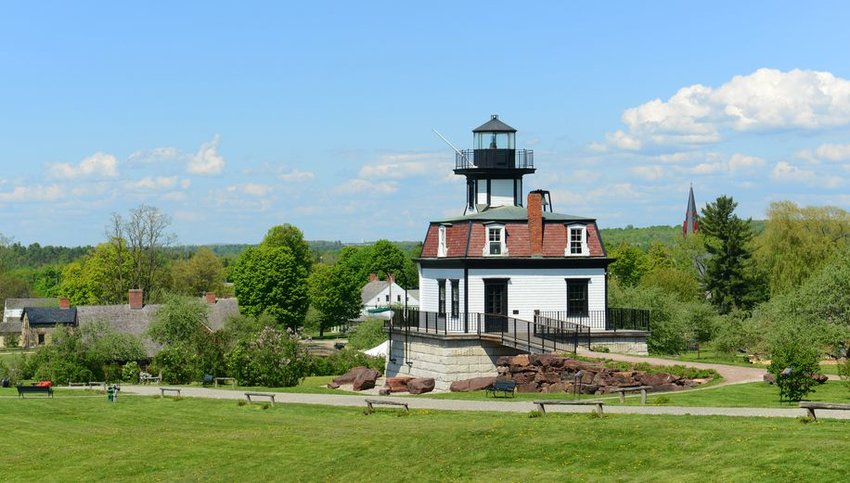 If you find traditional museums to be stifling or boring, a trip to the Shelburne Museum in Vermont is in order. This out-of-the-box museum is home to 39 structures on 45 acres amidst the beautiful northeastern landscape. Their collections range from American paintings to folk art, Impressionist paintings to duck decoys. Memorable structures include a Circus Building, a real lighthouse, and the steamship Ticonderoga — all available for onsite exploration. In fact, there's so much to see, do yourself a favor and carve out a full day for your visit.
Gloucester, Massachusetts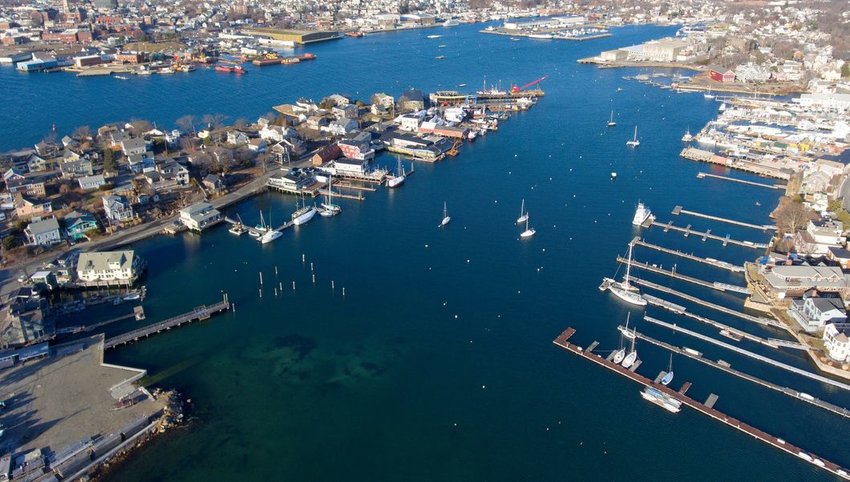 Of all the towns on Boston's North Shore, Gloucester may be the most underrated. The old seaport was once a working-class town for fishermen; today, it still breathes with the industry that put it on the map. In town, visit the Fisherman's Memorial and then grab some grub off the Blue Collar Lobster Menu at The Gloucester House. Nearby, Good Harbor Beach is a crescent-shaped beach with soft sand and easygoing waves, and the Eastern Point lighthouse provides fantastic views of the rocky shoreline and Atlantic Ocean.
The Mapparium, Boston, Massachusetts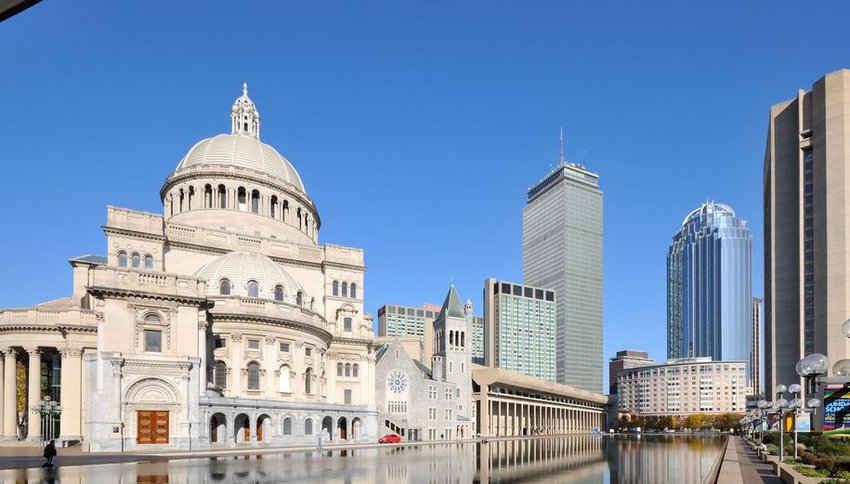 Hidden within the Mary Baker Eddy Library is the Mapparium, a little-known art installation in the heart of Boston. Constructed during the 1930s, the Mapparium is a three-story-high globe made of stained glass. Visitors may stand on a bridge beneath the brilliantly-colored map to gaze at the world as it was in 1935. A feast for the senses, the acoustics inside the globe are also incredible — the whispering gallery allows you to hear soft voices from the other side of the room. Don't let its location in the Christian Science Plaza deter you; this one is truly worth a visit.
Block Island, Rhode Island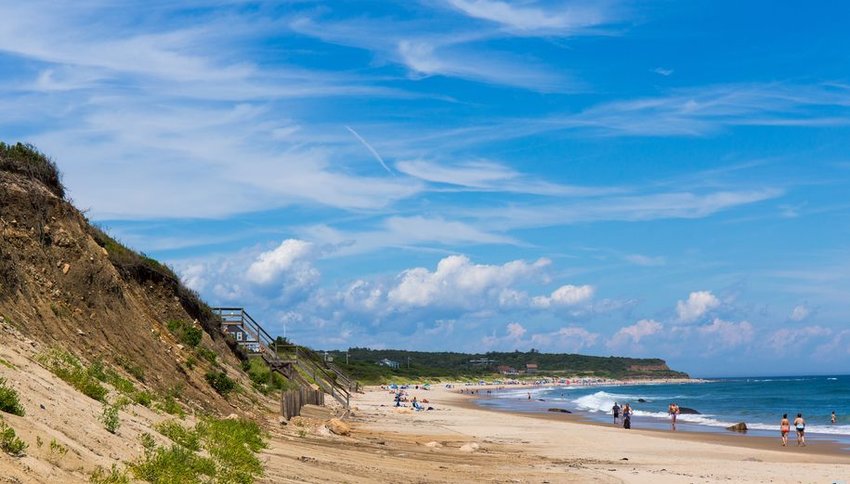 Forget the likes of Nantucket and Martha's Vineyard — they're hard to get to and pretty pricey. Instead, try Block Island for an accessible and affordable day trip off the mainland. The Hi-Speed Ferry from Point Judith takes 30 minutes and costs $12 roundtrip. From the ferry drop-off, rent a bike and travel around the island at your leisure. This bike loop takes you to all of the island's hot spots, including Monhegan Bluffs and the Southeast Lighthouse. Once you're back in town, stop by Ballard's Inn to partake in a well-deserved beverage on the beach.
The Frick Collection, New York, New York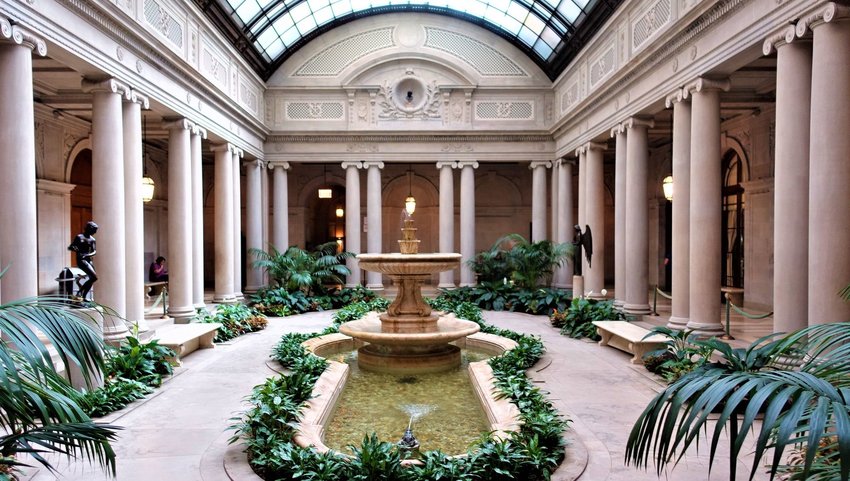 New York tourists often gravitate toward the city's big-name museums, like the Met, MoMA, or the American Museum of Natural History. But the lesser-known Frick Collection is just as impressive as these famous institutions. Housed in the former residence of Henry Frick, a wealthy industrialist from the 1800s, the collection features work from well-known artists like Rembrandt, Vermeer, and Renoir. The museum's exhibits are beautifully laid out, and the museum itself is often uncrowded and easy to maneuver.
Ringing Rocks County Park, Pennsylvania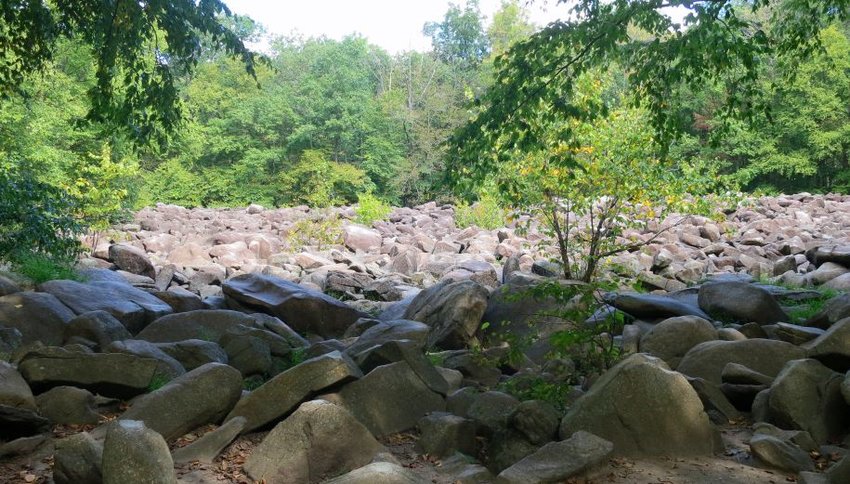 Geology and music are combined at Ringing Rocks County Park in Bucks County, Pennsylvania. The park's boulder field is a natural phenomenon of strewn rocks, which make lovely ringing sounds when struck with a hammer. If you want to "rock" out, grab your toolkit, pack a lunch, and wear your sturdiest hiking shoes (the boulders can be slippery). After you're finished making music, the park also features a short hiking trail to a small waterfall.
Trap Pond State Park, Delaware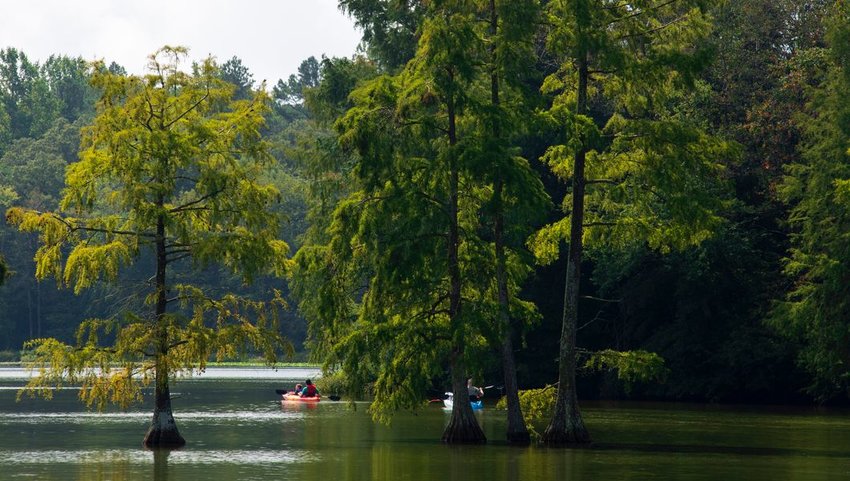 Although it has trails for hikers and bikers, Delaware's Trap Pond State Park is most appealing to paddlers. The area's plentiful ponds and streams are perfect for navigating kayaks, rowboats, and canoes throughout the park. Shady, waterfront campsites allow for easy access to the waterways, and boat rentals are available during the summer months. The park's canoe wilderness trails, like the Terrapin Branch Water Trail, are perfect for noiseless exploration beneath the famous bald cypress trees.
Bluffton, South Carolina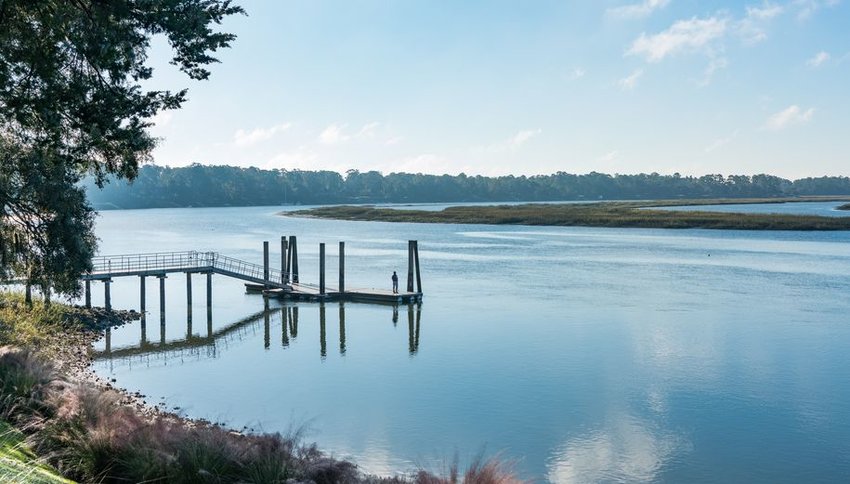 Not far from Hilton Head sits Bluffton, South Carolina, a teeny-tiny Lowcountry town that makes for a great day trip. Named for the bluff on which the town was established, Old Town Bluffton is one square mile of art galleries, restaurants, and antique shops. The Historic Heyward House provides a glimpse into the town's past, and the Church of the Cross is a beautiful example of Carpenter Gothic architecture. The May River provides plenty of opportunities to get out on the water, while annual events like Mayfest and the Arts & Seafood Festival are great reasons for a longer visit.
St. Petersburg, Florida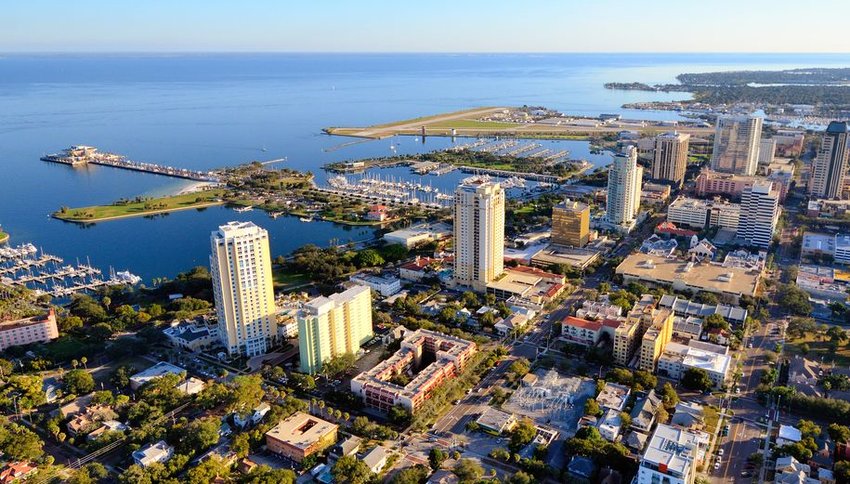 Although Miami is perhaps better known for its vibrant art scene, the mid-sized city of St. Petersburg, Florida, should not be discounted. Located along Tampa Bay, St. Petersburg has a thriving artist community that has resulted in seven different art districts. From independent galleries to funky shops to weekend art walks, St. Petersburg hums with creative expression. To top that, the Salvador Dalí Museum houses the largest Dalí collection outside of Europe. Since the Floridan city is also home to great weather and beautiful beaches, this one should be a no-brainer.
Enjoy this article? Share it with a friend
All featured products and deals are selected independently and objectively by the author. The Discoverer may receive a share of sales via affiliate links in content.
Discover the World's Best Destinations, with your free weekly travel guide sent straight to your inbox.
Welcome to The Discoverer!
We are so excited to fill your inbox with discoveries from around the world! You can expect your first edition to arrive on Monday. Until then, feel free to check out our previous editions.