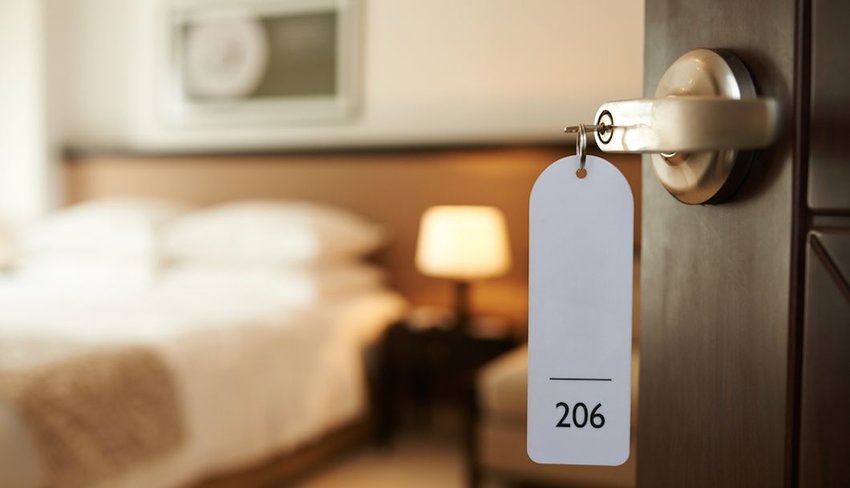 10 Things to Consider When Booking a Hotel
Getting your hotel right can make – or break – a vacation. But with so many hotels to choose from, sifting out the wheat from the chaff can be a tricky and often time-consuming process. Want to get it right and avoid common hotel booking pitfalls? Here are ten things to add to your checklist when booking a hotel.
Location, Location, Location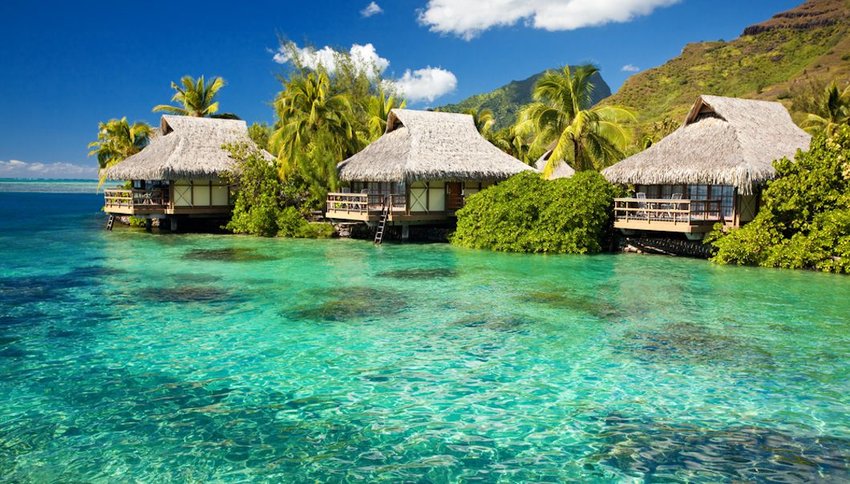 First and foremost, the hotel needs to be where you want to be. This might seem a little obvious, but it requires you knowing exactly what you want. The perfect hotel won't be right for you if it's not in the right place. But precisely where that is depends on you. If you're planning an island getaway, do you want to be oceanfront so you can step right out onto the sand from your hotel room? In a city, would it make more sense to be close to transit so you can hop on the subway instead of wasting money hailing a cab? Or would you prefer to stay in a central location close to the attractions? Solo travelers, particularly females, might consider it important to be in a safe neighborhood so they can come and go at night without fear. But there are also times when a quiet back street is just the ticket, especially in a louder city.
Depending on where you travel, you'll have myriad options available to you. Make a list of what's important to you when it comes to location, and start checking hotels off your list.
Price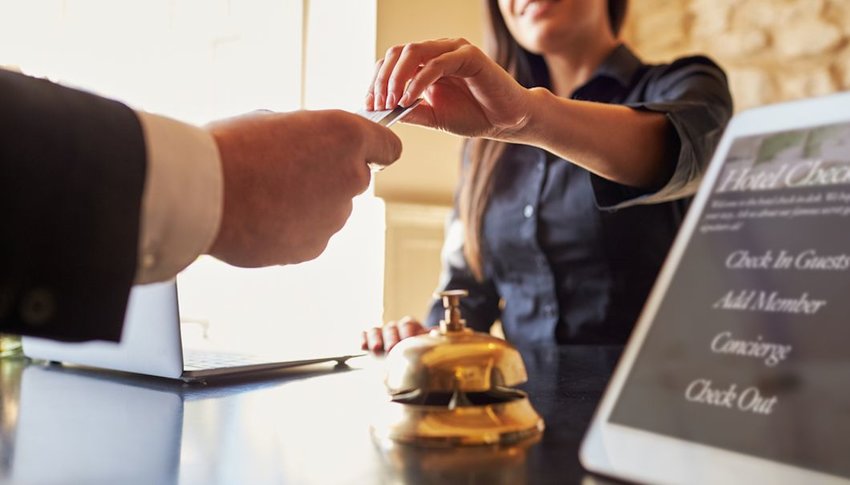 Hand in hand with location goes price. If you can't afford the room, it doesn't matter how perfect the location is. But don't be swayed by the headline price. In an increasing number of places, you'll have to add on taxes or resort fees. Often, these aren't optional, even if you don't require the services they cover. In Las Vegas, it's hard to find a hotel near the Strip that doesn't add on a resort fee; the five-star Bellagio, for instance, adds a not-insignificant $44 per night, which soon adds up. Even if there are no resort fees, some services are classed as extras, such as parking and internet. Make sure you do your research ahead of time so you have a better idea of what you'll shell out at the end of your stay.
There are ways to save money, like ditching the valet or picking a room without a view. And if you're part of any kind of rewards program, don't forget to take your points into account when booking.
Type of Booking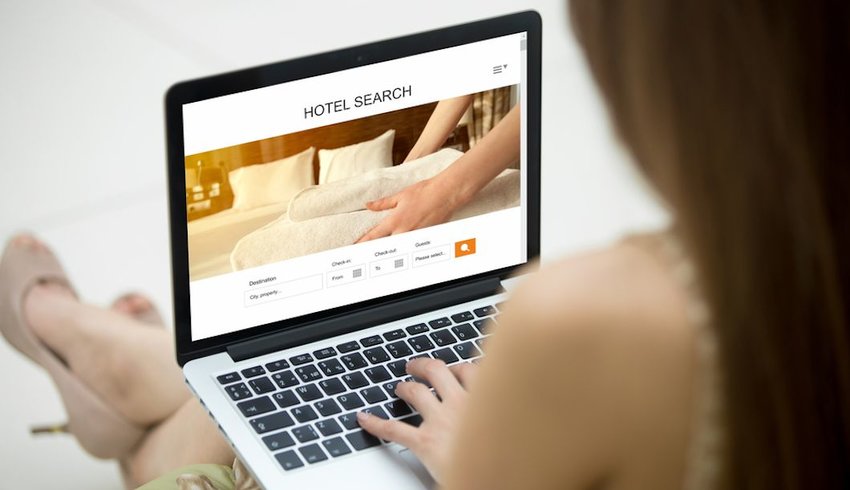 Sometimes when making hotel reservations, we switch to autopilot, going straight to our usual booking site or defaulting to our preferred chain. While that might indeed be a savvy choice if you're likely to benefit from loyalty programs, shop around to see whether you can get the same room cheaper elsewhere.
Different hotels and booking platforms also offer different terms of booking. For example, if you choose a booking that offers a free cancellation, which is useful if your plans are subject to change, it may often cost more than paying an advanced, locked rate. Also check to see what the hotel charges for various meal plans. In some parts of the world it may be cost effective to book on a half board or full board basis. In others, you could be paying well over average for a hotel breakfast that's just not worth the money.
Food and Drink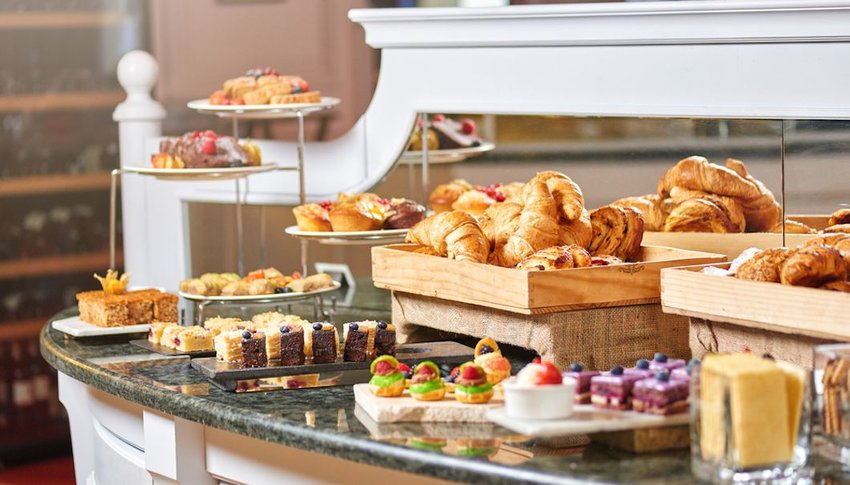 On the face of it, reserving a room in a hotel that has a lively bar might seem like a great idea. But if you're exhausted after a long journey and find yourself sleeping above the noise, it won't seem like such a bonus. Likewise, there's no point in choosing a hotel on account of its selection of restaurants if you know you always prefer eating out in the local area. Be honest with yourself about the kind of food and drink outlets you're actually going to use and choose a hotel that suits your lifestyle.
One thing you should consider, however, is complimentary breakfast. Hotels that include the breakfast with your room for no extra charge are definitely worth an extra look. The ability to grab a quick bite and cup of coffee before you head out in the morning can save you time and money each morning of your trip.
Character and Age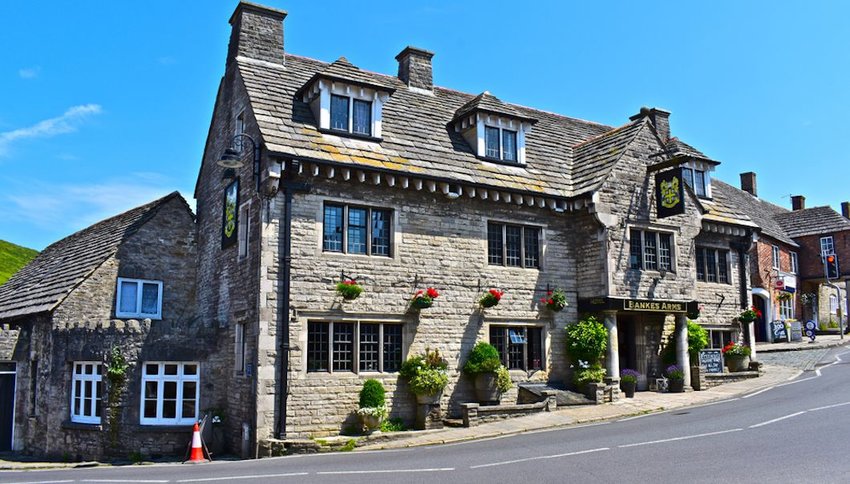 Characterful, historic properties can be charming and offer an insight into the cultural heritage of a place, particularly if they're a converted mansion or warehouse. But with age and adaptation come a whole host of potential problems. That awesome, creaky elevator might be fun to ride the first time, but if it clanks its way up and down through the bowels of the building into the small hours, your precious night's sleep is at risk. Likewise ancient plumbing might not be quite as functional as that which you'd expect to grace a brand new bathroom. If you're tempted to book such a hotel, read some reviews on a trusted website and get a feel for what the place is really like before you commit.
Cleanliness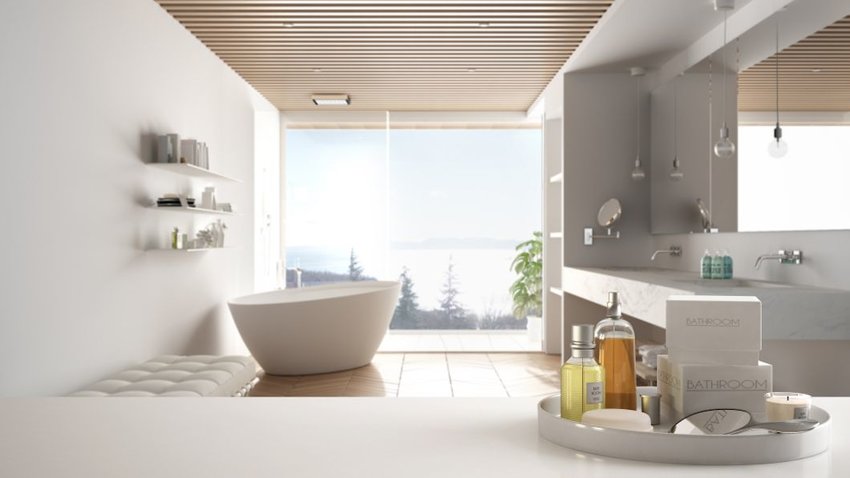 Reviews can also be a godsend when it comes to cleanliness. If you're on a tight budget, you might consider choosing accommodation with access to a shared bathroom. Take a look at what previous guests have to say and if a pattern emerges, think about upping the budget to ensure you don't have to shower in someone else's dirt. Likewise, trawl the reviews for evidence of unwelcome visitors who might wish to share your room – and give any property which has had issues with cockroaches or bedbugs a wide berth until you're sure the management are on top of it.
Room Type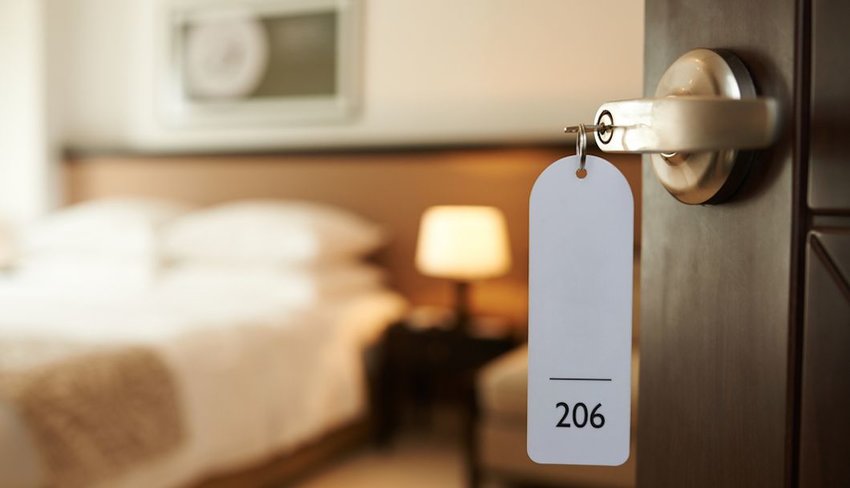 The size and shape of a room can seriously affect your enjoyment – and in some hotels, can vary immensely. If you're worried the room allocation could be a bit of a lottery, don't be afraid to call or email the hotel up front to find out whether the rooms are a standard layout or more individual. If you opt for a hotel that charges on check in rather than on check out, it's also okay to ask to see your room before you pay. If you need space, check the square footage in the small print and ask if there's a floor plan available for you to take a look at. Alternatively, choose a boutique hotel where you can select a particular room, quirks and all, to ensure there are no unpleasant surprises upon check-in.
Amenities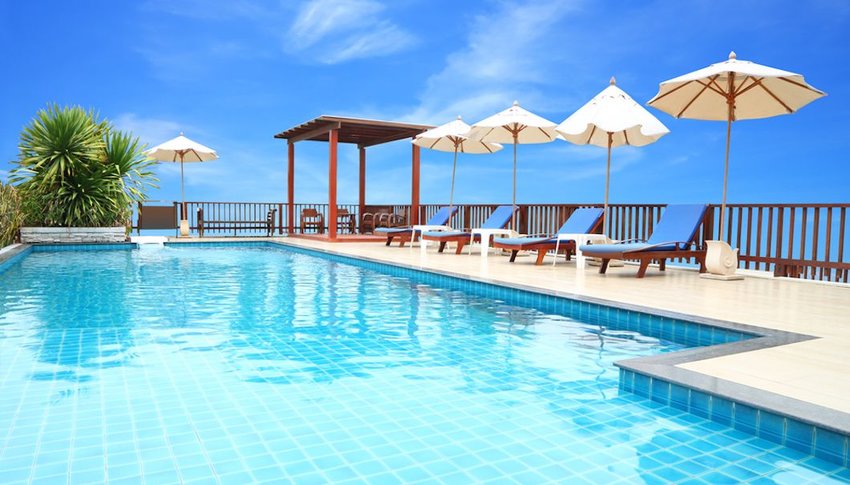 A hotel's star rating can be a useful start when it comes to figuring out the level of comfort and amenities a place offers. However, these ratings vary from country to country and can conceal quality variations. The provision of an elevator, minibar, 24/7 reception desk and pool will all have an impact on the classification, but will tell you very little about how nice the hotel actually is.
Often it's the little things that make a difference, like having a plug socket by the bedside so you can charge your phone easily overnight or supplying a powerful hairdryer with a decent length cord in the bathroom. That said, there's something to be said for opting for a certain hotel chain because of the reliable amenities they offer – such as the Westin's Heavenly Bed or Kimpton's portfolio-wide pet policy.
Events and Activities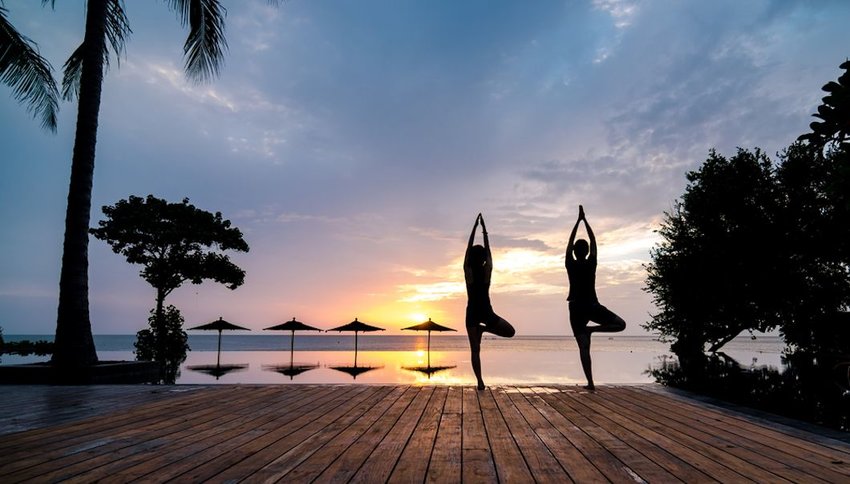 As well as the amenities and services provided in-room, we might differentiate between hotels on account of the events and activities they host. If you're looking for a lively atmosphere, a hotel which offers a daily pool party or organizes a program of activities is going to be a better fit. Foodies could seek out a hotel with its own on-site cookery school while those interested in personal fitness might be happier to join a beachfront yoga class or guided nature hike.
Eco Credentials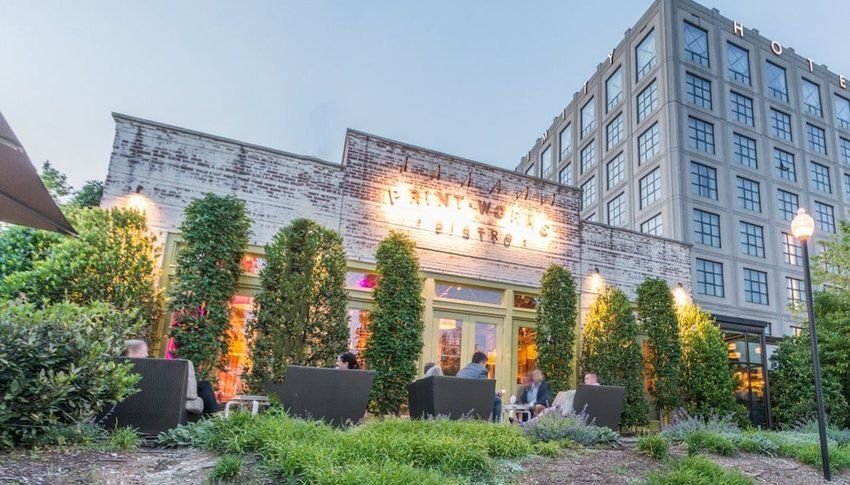 And finally, as mindful travelers, we are (or should be!) thinking about a hotel's eco credentials. It's no longer enough to choose a hotel that promises not to swap your bath towel every day. We need to look at other factors such as the policy on single use plastics, for example, when it comes to bathroom toiletries or the packaging used to cover room service meals.
Enjoy this article? Share it with a friend
All featured products and deals are selected independently and objectively by the author. The Discoverer may receive a share of sales via affiliate links in content.
Discover the World's Best Destinations, with your free weekly travel guide sent straight to your inbox.
Welcome to The Discoverer!
We are so excited to fill your inbox with discoveries from around the world! You can expect your first edition to arrive on Monday. Until then, feel free to check out our previous editions.