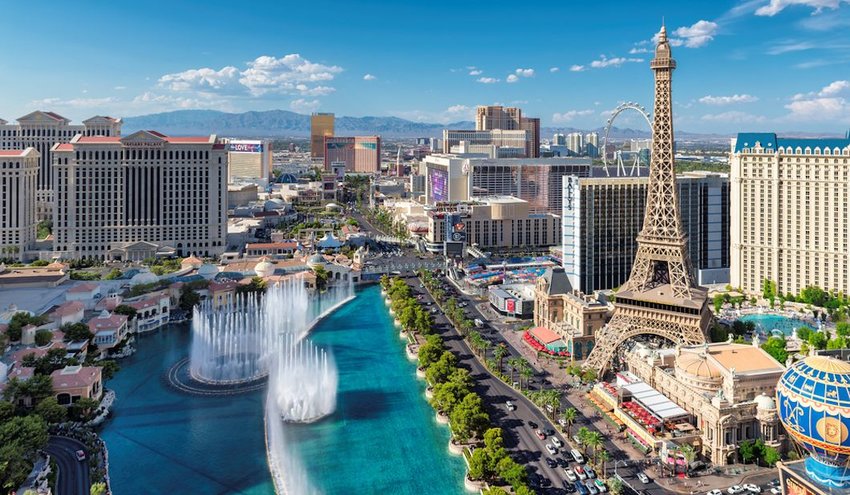 10 Things I Wish I'd Known Before Visiting Las Vegas
There are a few essential American trips that everyone should take, and last year, I checked one of the biggest rites of passage off my list. That's right — I made the trek to Las Vegas for the first time. In a whirlwind vacation, I got to experience the many faces of Las Vegas and there were quite a few things that took me by surprise.
We all have our own vision of what Vegas is — a city in the middle of the Nevadan desert with showgirls and casinos, flowing alcohol, and dark-lit clubs. You'll definitely find those things in Sin City, but there's so much more to see. Here are 10 things I wish I'd known before visiting Las Vegas.
It's More Than Just the Strip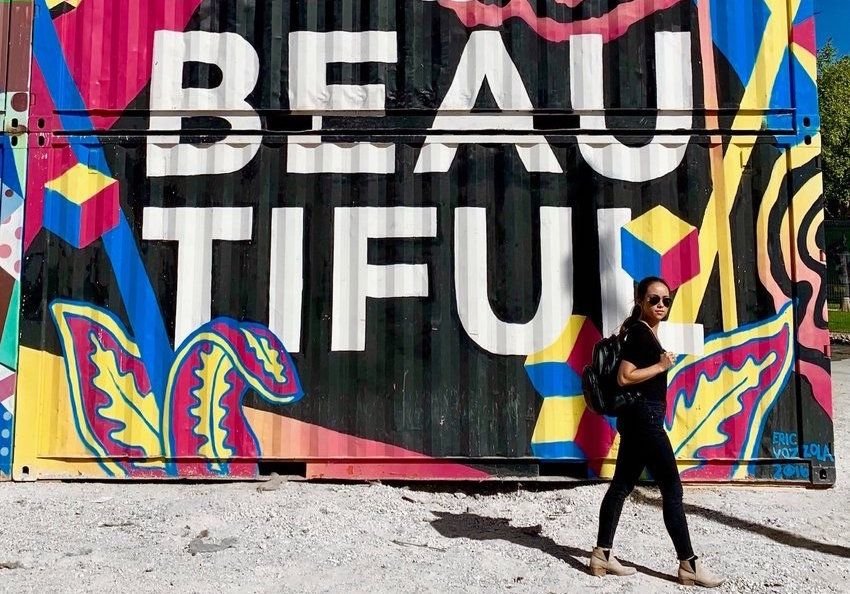 It might be fairly obvious to other travelers, but I personally had no idea of the sheer amount of stuff to do outside of the Strip. While the Strip remains a veritable amusement park with flashing lights, entertaining shows, and attractions to keep you occupied for days, those who never peel away from this area to explore the rest of the city are really missing out.
Fremont Street and the art murals of downtown offer a much more down-to-earth atmosphere for those who need to escape the sensory overload of the Strip. Here you'll find restaurants, bars, and galleries that embrace a laidback pace, but still offer quality fare and entertainment. The Container Park downtown and the 18b Arts District are particular places I enjoyed and wouldn't have otherwise ventured to had I not set out away from the Strip.
The Cultural Attractions Are Incredible
At some point, Las Vegas' glamor and glitz started to feel a little campy and cheesy, but true artistic expression has come back to the city with a bang. From the homegrown art initiatives of 18b to the annual Life is Beautiful festival, there's so much culture you won't know where to begin. The city isn't lacking in museums either. The Neon Museum and the Mob Museum take you through the city's fascinating history. Plus, many of the big resorts are bringing art back to the hotels with galleries and rotating exhibits showing off artists around the world.
It Gets Cold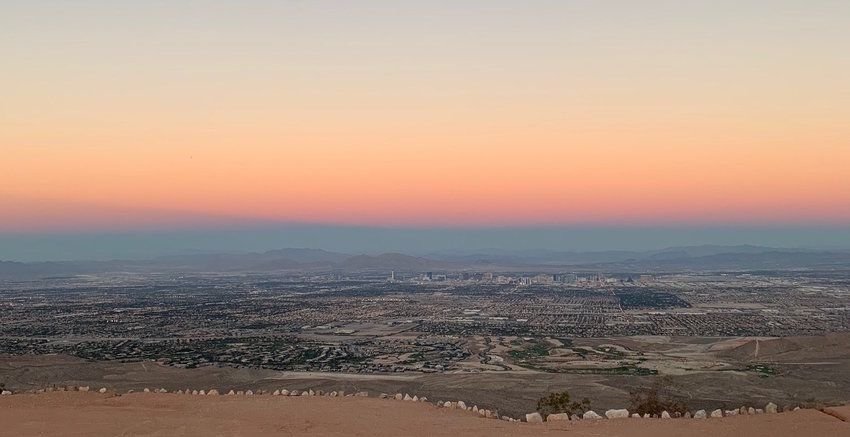 Vegas conjures up images of sprawling desert landscapes and bright sunny pool days, but this city in the desert isn't immune to a winter chill. Temperatures can plunge, especially at night, and you don't want to find yourself freezing as you stroll down the Strip. I found myself huddling with my tour group at the outdoor Neon Museum wearing three shirts because I hadn't packed a jacket. So make sure you avoid my fate and bring along a sweater for those chilly nights.
The Cuisine Doesn't End at Chain Restaurants
Drive down the Strip and you'll see a lot of familiar chain restaurants. But don't settle for the same meal you can get back home. Vegas is an incubator of some of the most delicious food in the world. Whether you're interested in the best gin cocktail in the West or ultra-sustainable dining concepts, hearty home cooking, or tasty, sweet treats, you'll find it all here. Many of the best chefs in the world bring their concepts to this city, so do a little research ahead of time and don't settle for the same easy takeout.  
You Can Adventure Outdoors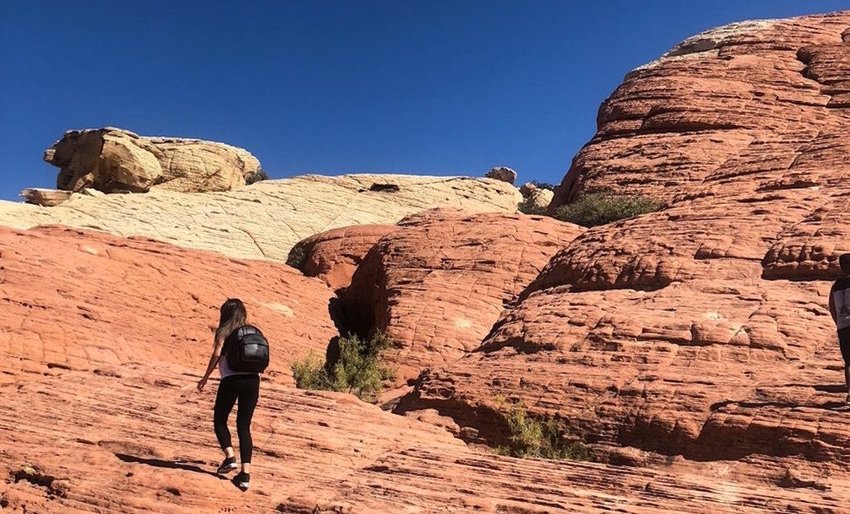 If you prefer a little red dirt to glitter, then slip away from the nightlife of the Strip and discover the city's incredible outdoor offerings. Check out the hiking trails of nearby Red Rocks Canyon. Clamber over these desert rocks and explore a truly Mars-like terrain. Take a helicopter ride above the city or over to nearby Hoover Dam. Or, check out my personal favorite discovery of Las Vegas, Dig This, a heavy equipment amusement park that lets you drive bulldozers and excavators through an obstacle course of activities.
Day Trips Are Encouraged
You might be tempted to stay in the city, but with spots like the Grand Canyon, Hoover Dam, and towns like Boulder City and haunted Rhyolite all within a few hours, you need to build in some time to see what's around the area. Whether you rent a car or shuttle out on an adventurous tour, make sure to build in a day trip to your Las Vegas adventure.
There Will Be Lines
Day clubs, night clubs, restaurants, shows — get ready for the lines of Las Vegas. Waiting around is inevitable at some attractions, so be prepared. Whether that means wearing more comfortable shoes or making sure your phone is charged up, just be ready to wait your turn. If you can't handle the standing around, ask your your concierge for help booking dinner and club reservations or scoring tickets to popular shows. This will help you bypass some of the worst lines.
Vegas Is an International Experience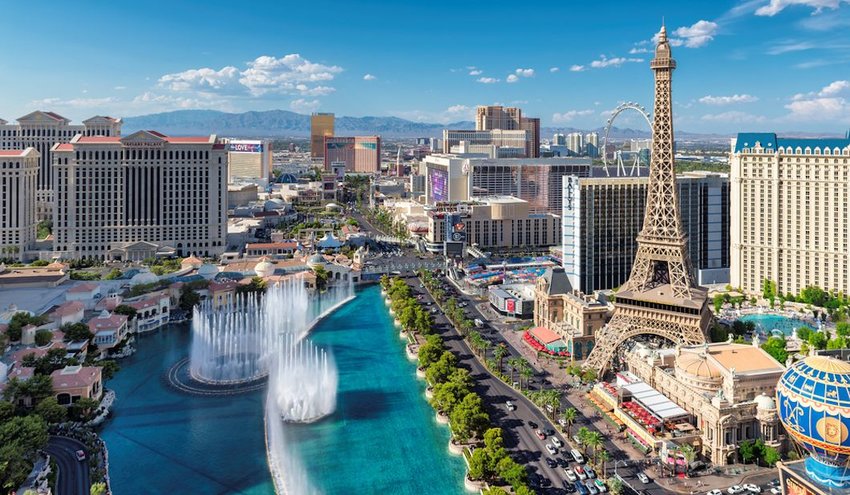 The fantastic thing about Vegas is that it attracts people from around the world. That applies to the attractions — many of which are imported from around the world and now located on the Strip. I'm not just talking about the recreations of the Great Pyramid of Giza, the canals of Venice, and the Eiffel Tower — though those are worth checking out. There's also the food. Maybe you fancy sampling Italian food at the brand new Eataly or trying sushi from Nobu. A visit to Vegas is like a mini international tour.
You Have to Prioritize
There's a lot to do. Any kind of traveler can find enough to satisfy an entire weekend itinerary, so prioritize your list of must-do's. You can try to do it all, but you'll burn out quickly. Las Vegas is the city of spontaneity and freedom, but if you want to do it right, I recommend going in with at least a hazy plan, to make sure you stay on target and don't go home disappointed.
Enjoy this article? Share it with a friend
All featured products and deals are selected independently and objectively by the author. The Discoverer may receive a share of sales via affiliate links in content.
Discover the World's Best Destinations, with your free weekly travel guide sent straight to your inbox.
Welcome to The Discoverer!
We are so excited to fill your inbox with discoveries from around the world! You can expect your first edition to arrive on Monday. Until then, feel free to check out our previous editions.