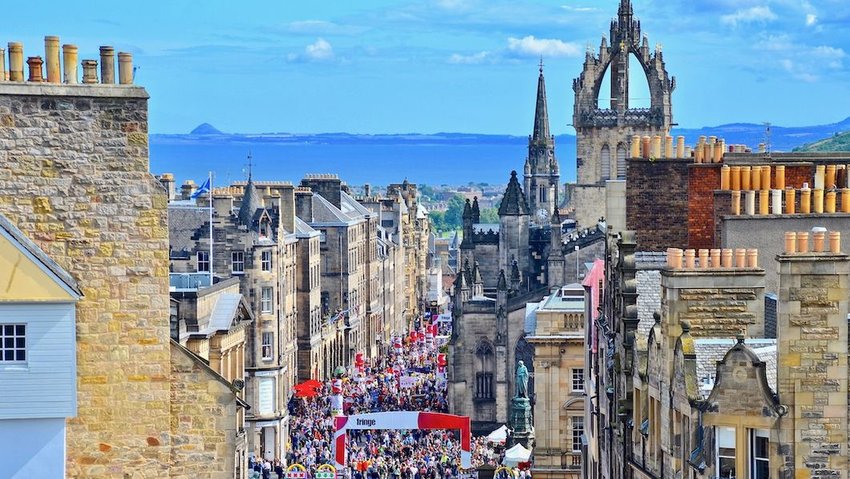 10 Summer Events You Won't Want to Miss
If you're looking for some inspiration for your next trip, heading to one of the world's best summer events might be just what you need. Whether you love marvelous music, fabulous food or want to give thanks at a religious gathering, there's something going on in the world that will appeal to you. Summer events offer you the chance to create unforgettable memories and maybe even tick a few things off your bucket list. Take a look at these 10 unmissable events and make this summer one to remember.
Inti Raymi
Cuzco, Peru - June 24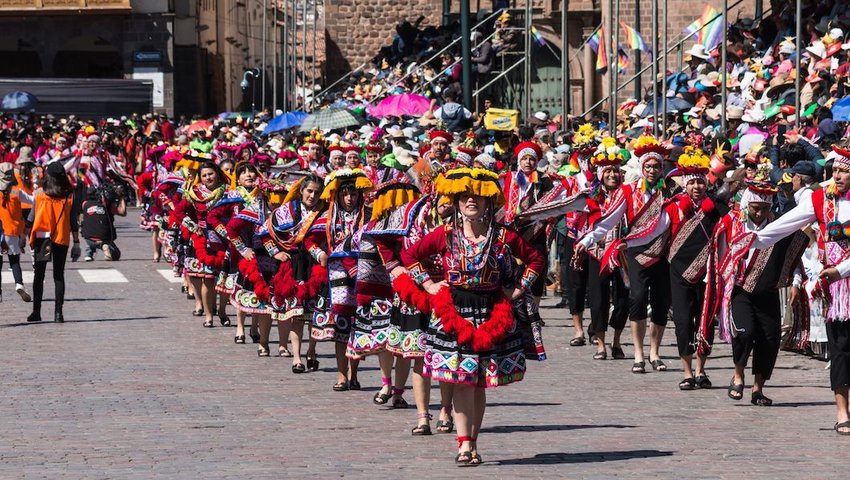 What better thing to do this summer than head to a festival that worships the sun? No newbie to the summer events line up, Inti Raymi is a religious celebration that has taken place every summer for over 500 years. The festival pays tribute to the sun god, Inti, and the winter solstice, to ensure a healthy harvest for the year ahead. There are no animal sacrifices in today's version of the festival but expect ancient rituals, colorful processions and Incan beer. You'll need to book well in advance if you want to sit in the grandstand and it doesn't come cheap, but don't let that stop you. You can always gather with the local Peruvians in the surrounding hills, give thanks to the sun and then dance the night away for free.
San Vino Wine Fight
Haro, Spain - June 27-29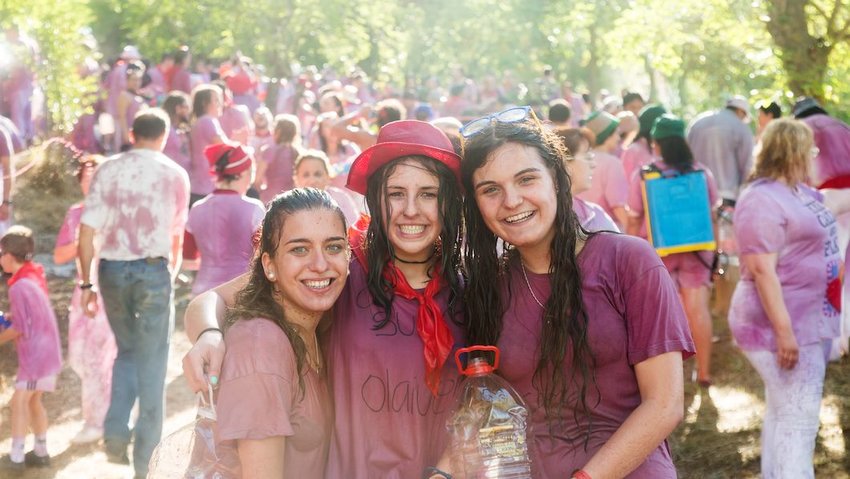 If you need a cooling down in the summer months, why not do it by getting drenched in wine? The San Vino Wine Fight, known by the locals as La Batalla de Vino, takes place in one of the world's greatest wine regions, La Rioja. The celebration originates from an old dispute over the land. These days, the dispute has been resolved, but the grape juice continues to fly. The battle takes place on a hillside, overlooking La Rioja's vineyards and participants use anything at their disposal to catapult wine at each other. Luckily, the wine that is thrown isn't deemed good enough to be bottled, so there is plenty of the good stuff left over to quench your thirst afterwards. What's more, the wine that is thrown flows back down the mountain to fertilize the vineyards for next year's crop.
Wimbledon
London, United Kingdom - July 1-14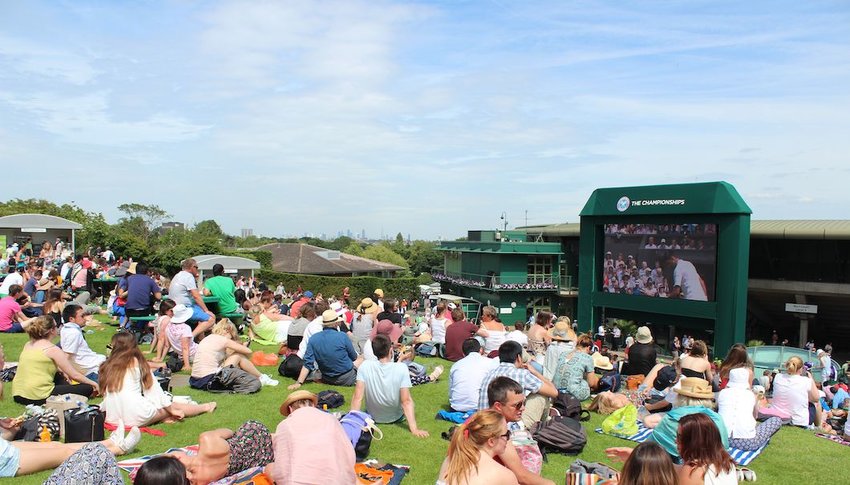 A legendary summer event, the quintessential Wimbledon tournament is a staple in the U.K. sporting calendar. The grand slam tennis tournament is quite unlike any other in the world. You'll get all the excitement of sporting legends fighting it out on center court alongside quaint traditions. It's the best garden party you could possibly go to this summer. You'll spot some pretty sharp blazers, wince over some incredibly stringent on-court rules and be offered more strawberries than you can imagine. Unfortunately, the tournament does usually bring the odd shower or two of rain with it, but when the sun shines and you're on Murray Mound cheering for your hero, you'll forget all about it.
Edinburgh Fringe Festival
Edinburgh, Scotland - August 2-26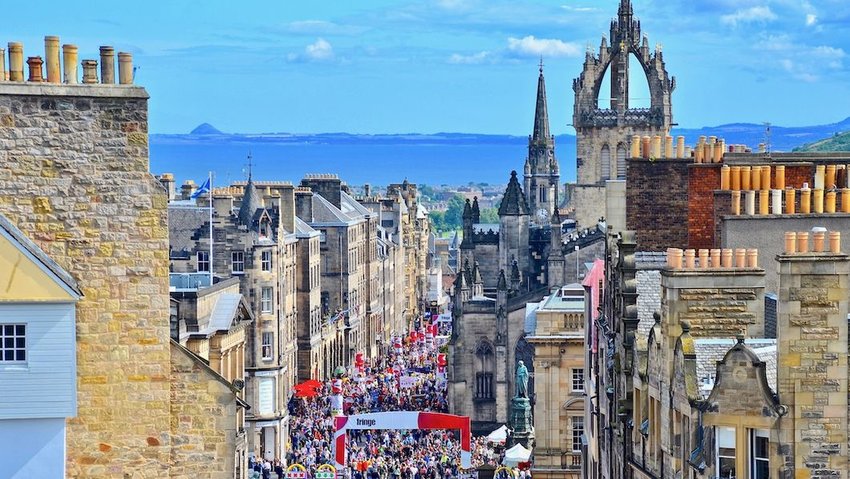 If you like arts and culture, the Edinburgh Fringe Festival is sure to get your creative juices flowing. During the three-week festival, thousands of performers take to the streets to showcase their skills. Proclaimed as the single biggest celebration of arts and culture on the planet, the festival hosts performances from every continent. Whether it's big names from the world of entertainment or unknown artists at the beginning of their careers, you'll experience a little bit of everything. Family-friendly and suitable for everyone, this is definitely a festival not to miss.
La Tomatina
Bunol, Spain - August 28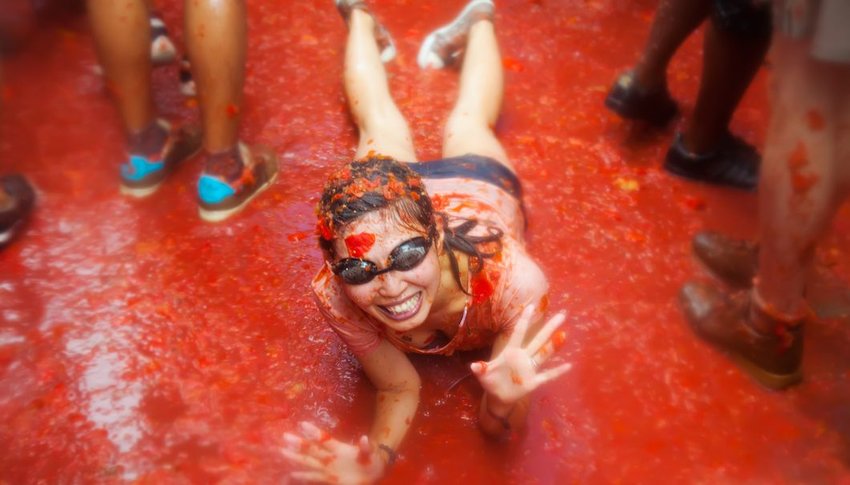 If wine isn't to your taste, how about tomatoes? La Tomatina is the world's biggest food fight. Starting as a quarrel back in 1945, the festival is now an annual tradition in Spain that's held on the last Wednesday in August each year. Hundreds of thousands of kilos of tomatoes are shipped in to arm participants, and in just one hour an "every-man-for-himself" battle ensues. The legendary food fight is definitely something for your tomato bucket list. What's more, if you've still got energy left after lobbing ripe tomatoes you can climb a greasy pole to win a Spanish ham — what's not to love?
Summerfest
Wisconsin, U.S. - June 26-July 8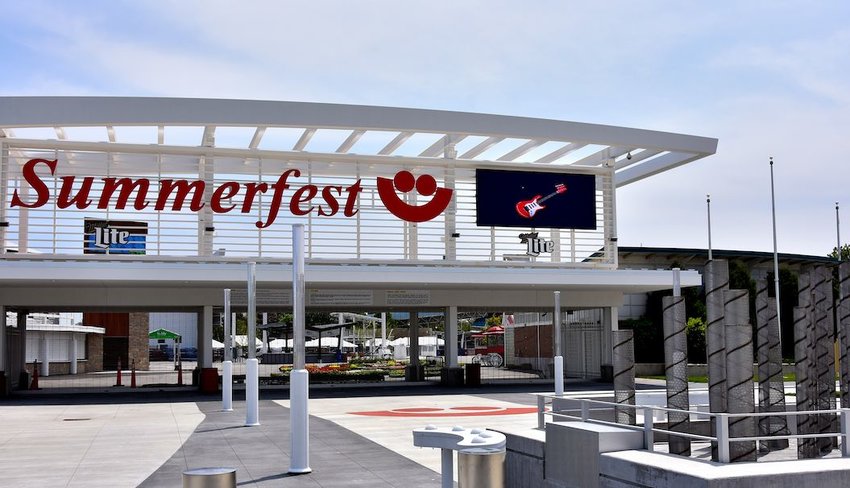 Certified by the Guinness World Records as the world's largest music festival, Summerfest should definitely be on your summer lineup. The annual music festival on the shores of Lake Michigan in Milwaukee has been running since 1968 and has grown immensely. The event takes place over 11 days and hosts 800 acts across 12 stages. You'll find everything from rock to country and reggae. This year's lineup includes big names like Bon Iver, Jennifer Lopez and The Killers. Kick the festival off with a bang and make sure you catch the 'Big Bang' fireworks on opening night.
Gilroy Garlic Festival
California, U.S. - July 26-29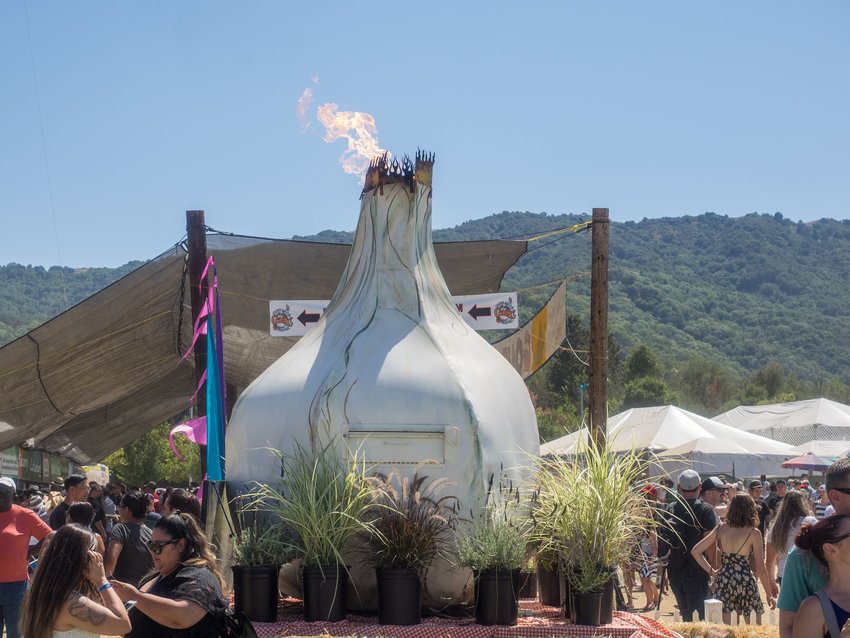 If you're a garlic-loving traveler, California's annual summer food festival will be right up your street. The three days are jammed full of incredible food, drink and, of course, garlic. The event was founded in 1979 and is hosted by thousands of community volunteers. It's a feel-good vibe with millions raised so far for local schools, charities and non-profit organizations. Amateur chefs from around the country compete for big prizes, an impressive crown of garlic bulbs pinpoints the food hub 'Gourmet Alley', and there are more garlic-inspired dishes than you'll have time to eat. Make sure you try out the garlic ice cream. It's a love it or hate it experience, so you'll be offered it for free. There's plenty of live entertainment, too, with musical performances of all genres including 'Spicy Soul Saturday,' which is sure to get you in the garlicky groove.
Glastonbury Festival
Glastonbury, UK - June 26-30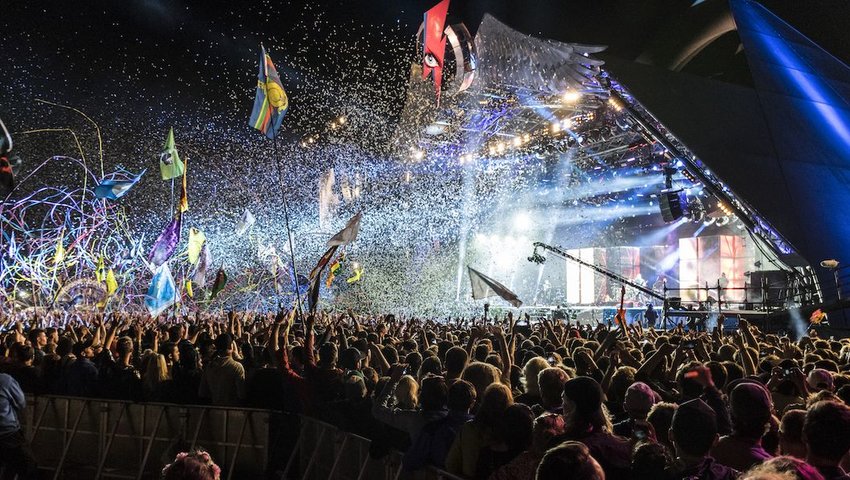 Glastonbury is a festival for party animals, music lovers and the politically minded. Branded as a music festival, and serving up impressive lineups, the festival offers so much more that concerts. The Left Field and Speaker's Forum give you the chance to air your political views, or, for a more creative outlet, you can try your hand at new crafts and skills. This year, the main stages will welcome Stormzy, The Cure and The Killers as well as Kylie Minogue, Miley Cyrus and Liam Gallagher. Entertainment is guaranteed: As well as the big acts and spectacular music, there is a circus, cabaret and more. Dance the night away until the sun rises, and then do it all over again.
Just For Laughs Comedy Festival
Montreal, Canada - July 10-28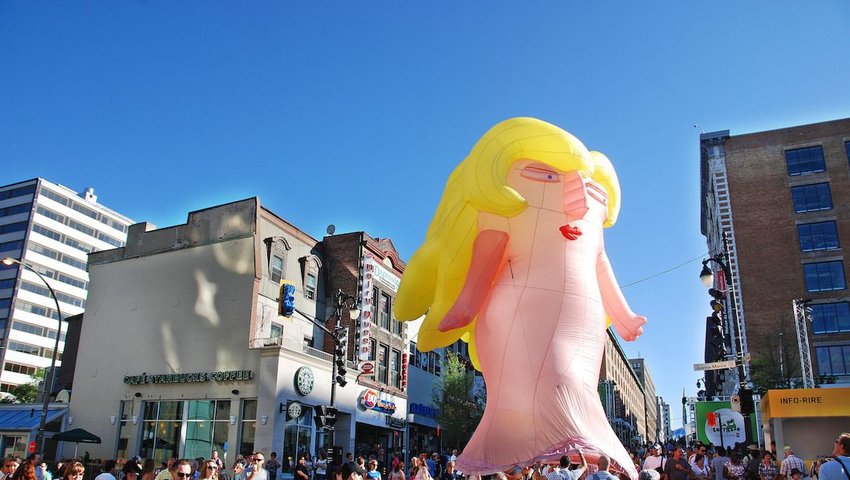 You'll be sure to giggle your way through the summer if you head to the Just For Laughs Comedy Festival. The largest international comedy festival in the world started as a French language event in 1985 but has exploded to attract performers from around the world. Every day of the festival, vocal and visual comedy acts pop up throughout the city. Head to the 'Latin Quarter' to get in the thick of the action, amongst theaters, cafes and nightclubs. The Ethnic Show is one to watch out for, celebrating people from around the world who share a love for the comedy and aren't afraid to poke fun at themselves. Or for something a little more risque, the Nasty Show serves up some filthy comedy. You'll try not to laugh, but you might not be able to help yourself.
Copenhagen Jazz Festival
Copenhagen, Denmark - July 5-14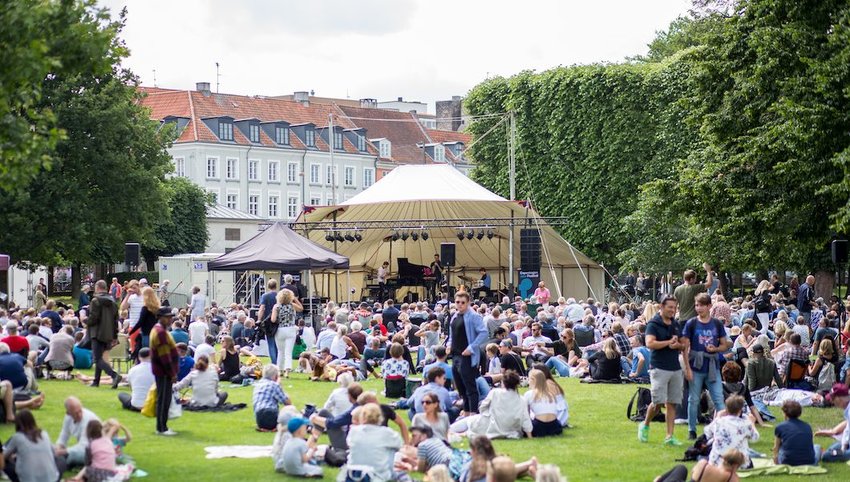 Not all festivals have to involve heaving crowds and never-ending campsites. As one of the largest music events in Europe, Copenhagen Jazz Festival offers a sultry alternative to the big rock festivals. The annual festival transforms the Danish capital each year, becoming one big jazz club. Over 1,000 concerts are played across the historical heart of the capital. Oozing from the buildings and down almost every street, jazz serenades you wherever you wander. With paid-for concerts and many others for free, there is no excuse not to jazz up your summer.

Enjoy this article? Share it with a friend
All featured products and deals are selected independently and objectively by the author. The Discoverer may receive a share of sales via affiliate links in content.
Discover the World's Best Destinations, with your free weekly travel guide sent straight to your inbox.
Welcome to The Discoverer!
We are so excited to fill your inbox with discoveries from around the world! You can expect your first edition to arrive on Monday. Until then, feel free to check out our previous editions.