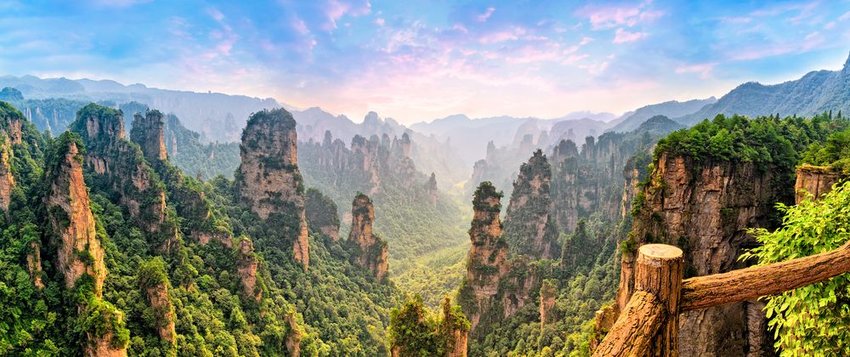 10 Summer Destinations That Need to Be On Your Bucket List
Summer is almost here, and it's time to start planning your vacation. Whether you love the sun or want to shake things up and head to cooler climates, here are ten amazing summer destinations that you should add to your bucket list. How many can you check off this summer?
1. The Grand Canyon, United States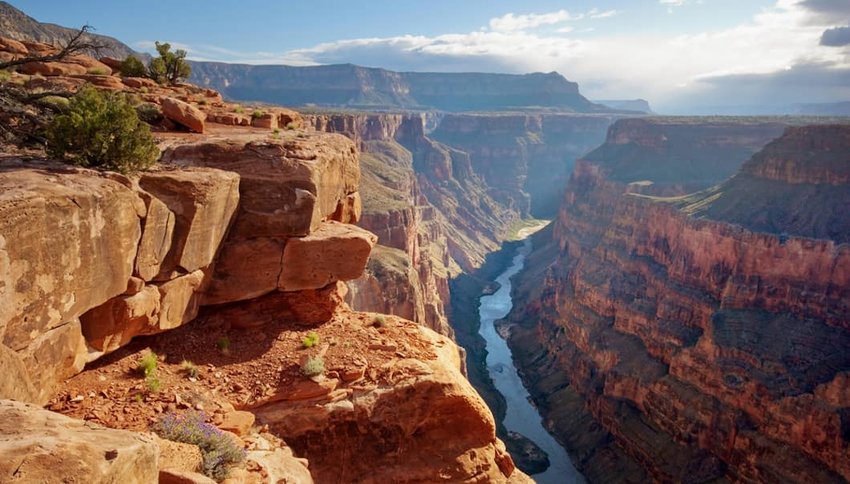 The Grand Canyon is the stuff of TV and movie road trips, but in real life it's even better. If you're in the United States, hop in the car and make the drive to this destination, where you can gaze out over the two-billion-year-old gorge and see one of the most amazing views in the world. Sure, summer temperatures can rise pretty quickly, especially from July to August, but plan accordingly and you'll be just fine. Get up before the sun for cooler temperatures and carry plenty of water. If you want to get up close and personal, go rafting on the Colorado River that runs through the gorge — the same river that has been steadily carving this stone masterpiece for millions of years. Reservations for rafting trips go quickly, so be sure to make these far in advance to secure your spot.
2. Vatican City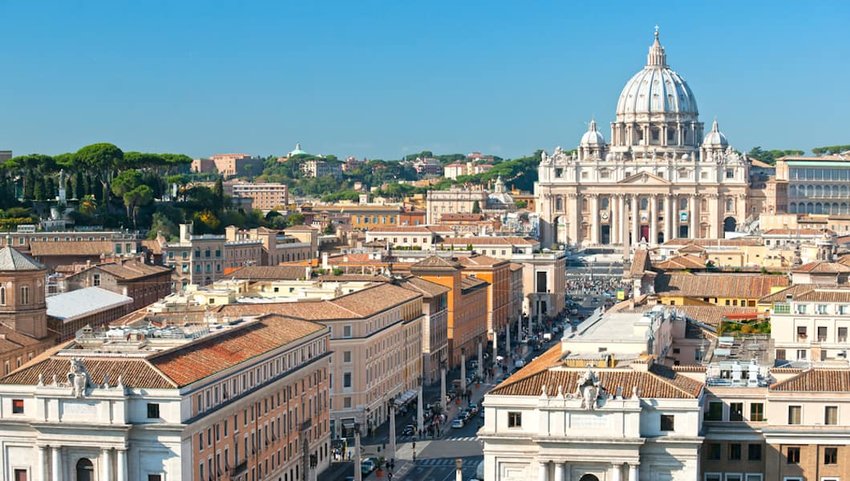 Speaking of masterpieces, summer vacation is a great time to visit the treasures of Vatican City, including the Sistine Chapel and St. Peter's Basilica. The Vatican Museum gets you out of that scorching Roman sun to view some of the world's most famous pieces of art. It might be crowded, but speaking as someone who has been there before, this is one museum that you just have to see. It's just as beautiful in person as it is in photos, and you may never have enough time off to see it any other time. Book tickets ahead of time to skip the lines, or opt for a private tour. For even fewer crowds, you can book a private, after-hours tour of the Sistine chapel.
3. Harbour Island, Bahamas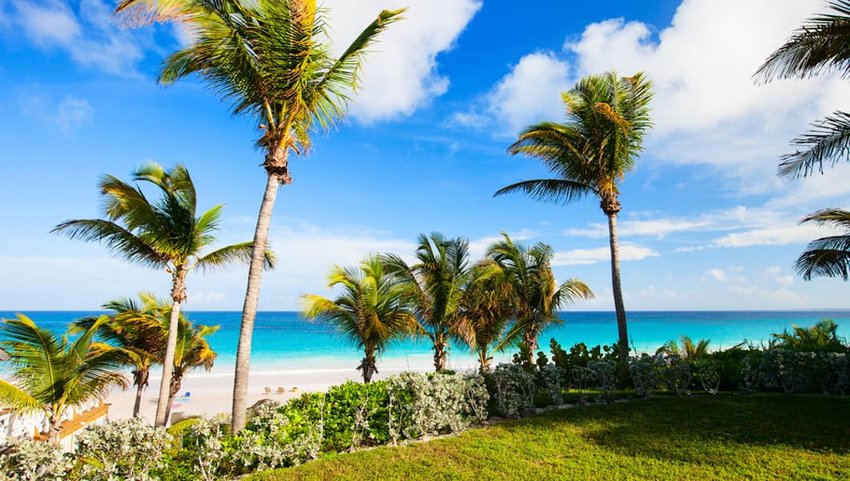 If you're looking for a more conventional summer vacation, then your best bet is to head for the Caribbean. One of the best beaches to visit is the Pink Sand Beach on Harbour Island. Its gorgeous pink sand stretches for miles, and was named the "Best Sand Beach" by the Travel Channel in 2005. In addition to the beautiful sand, you can also go swimming and snorkeling in the calm, shallow water, where you can see the even more beautiful coral reefs.
4. NamibRand Nature Reserve, Namibia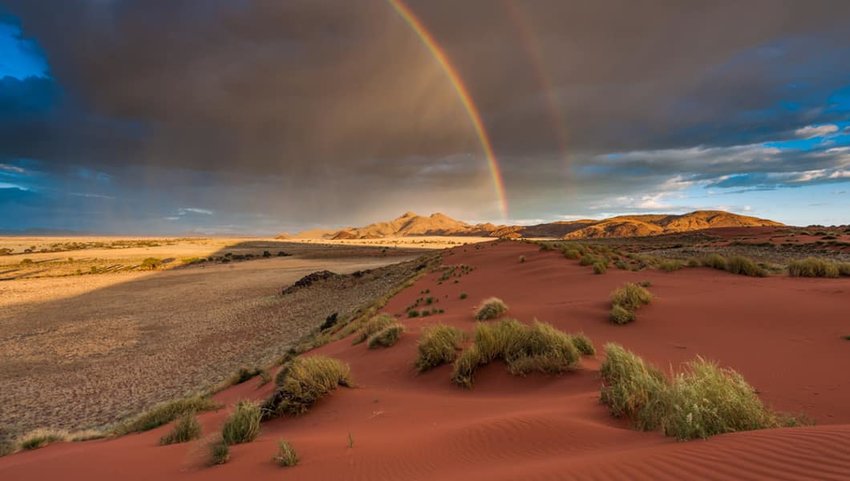 This nature reserve in Namibia is also a designated "Dark Sky Reserve." This means it's one of the naturally darkest places on Earth. When night falls, there is almost no light pollution from nearby civilization to prevent you from seeing a whole galaxy of stars. Summer (June through October) also happens to be the best time to visit if you wish to see wildlife. Stay overnight at one of the educational centers, and you can stargaze until the sun comes up.
5. Ningaloo, Australia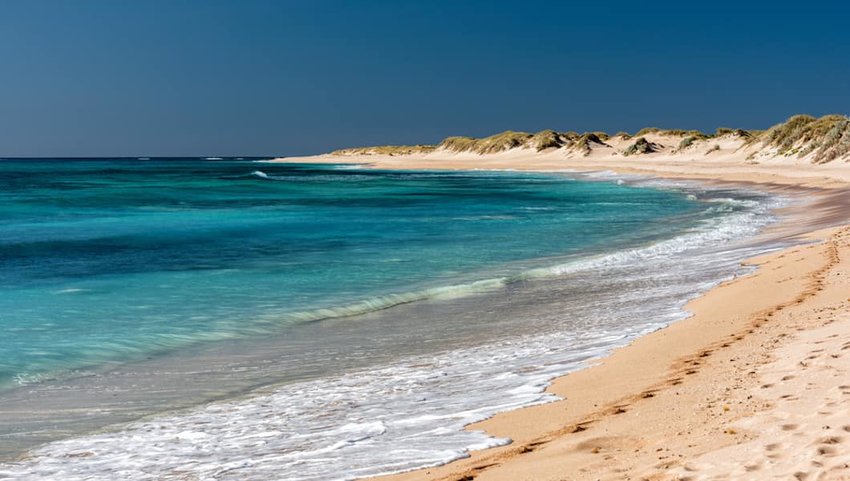 If you want to escape the heat, head down under where winter runs from June to September. Animal lovers should head west to Ningaloo Marine Park where you can snorkel with sea turtles all year round. Watch newly-hatched baby turtles in their natural habitat, complete with colorful coral and other stunning underwater creatures. There are at least four different species of turtles here, and it is a vital nesting spot that sees up to 6,000 sea turtles every year.
6. Zhangjiajie National Forest Park, China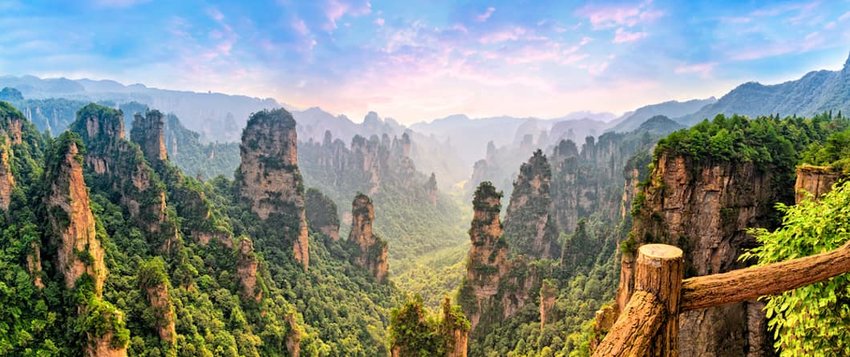 See one of the wonders of China at Zhangjiajie National Forest Park, a stunning nature preserve famed for its towering sandstone pillars covered in vegetation. Follow the paths to see this stunning landscape from every angle before heading north to Tianzi Mountain for even more misty views. Other highlights include riding the Hundred Dragon Elevator, the outdoor glass elevator up the mountain, and Gold Whip Stream.  
7. Kenai Fjords National Park, Alaska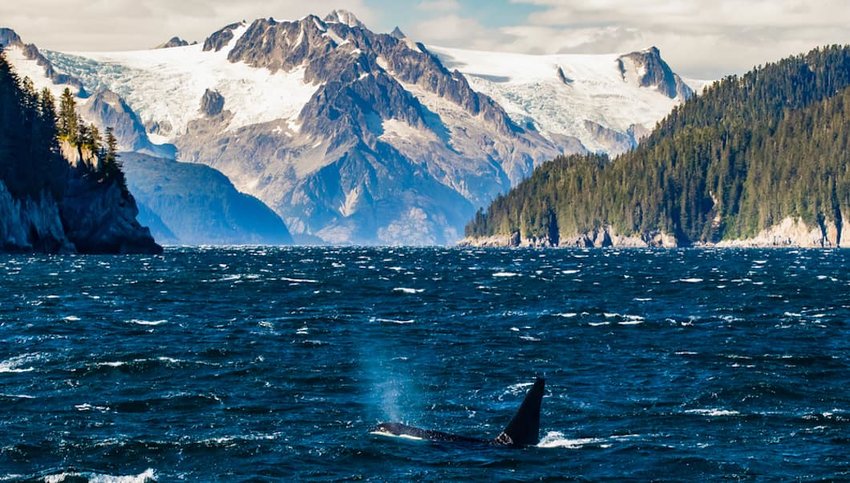 If your summer plans include wanting to escape the heat, head out to Kenai Fjords National Park in Alaska. This park has some truly stunning views of 40 glaciers from the Harding Icefield, as well as an entire ecosystem of animals like brown bears and the salmon they feast on. You can also explore the area on a boat tour, which sets sail every day during the summer to allow for an even closer look at the park.
8. Þríhnúkagígur Volcano, Iceland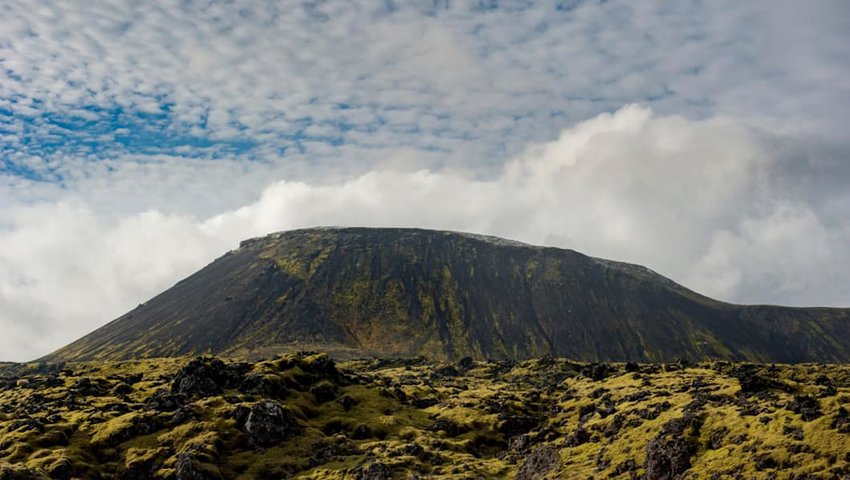 There are several places where you can climb to the top of a volcano, but Iceland is the only place where you can climb inside one. This unique tour takes around five to six hours, and lets you explore the heart of a dormant volcano. You'll feel like Jules Verne as you journey toward the center of the Earth and take in one of the most incredible views you will ever see.
9. Mount Kilimanjaro, Tanzania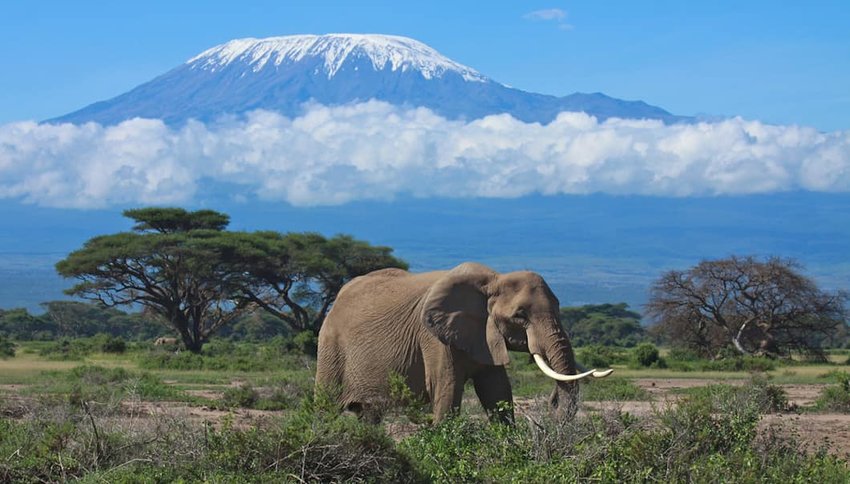 If you'd rather climb up a volcano than into one, journey to Tanzania to climb the fabled Mount Kilimanjaro. This is a popular item on most travelers' bucket lists, with more than 75,000 people making the climb each year. Mount Kilimanjaro is the highest mountain in Africa, and has put even some of the most experienced mountain climbers to the test. There is nothing like the feeling you get when you reach the top! One of the best times to attempt this hike is June through October, when the weather is dry and you have less chance of cloud cover.
10. Baja California, Mexico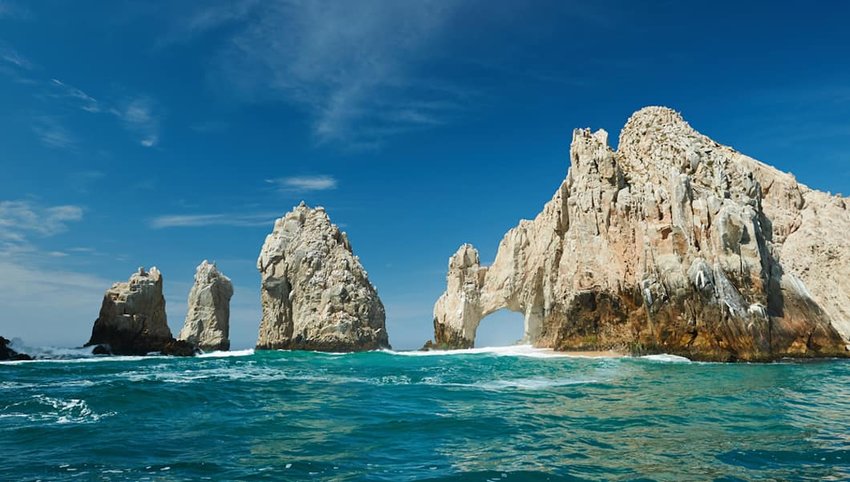 Located on the Pacific coast of Mexico, Baja California is one of the longest peninsulas in the world, and its combination of stunning summer weather and turquoise waters makes it a prime bucket-list destination. Baja is home to a huge variety of dolphins and whales, and the temperament of the grey whales that come to this place to swim, eat, mate, and give birth is astonishing. Go diving or whale watching, or just sprawl on the beach to work on your summer tan.
Enjoy this article? Share it with a friend
All featured products and deals are selected independently and objectively by the author. The Discoverer may receive a share of sales via affiliate links in content.
Discover the World's Best Destinations, with your free weekly travel guide sent straight to your inbox.
Welcome to The Discoverer!
We are so excited to fill your inbox with discoveries from around the world! You can expect your first edition to arrive on Monday. Until then, feel free to check out our previous editions.