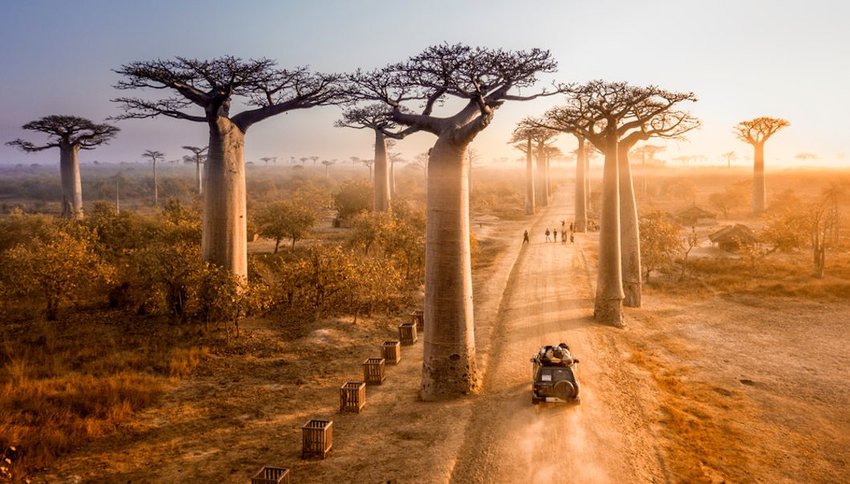 10 Stunning Places in Madagascar
WE KNOW THERE ARE QUESTIONS AROUND TRAVEL AMID THE CORONAVIRUS (COVID-19). READ OUR NOTE TO READERS HERE.
The island nation of Madagascar is located several hundred miles off the coast of East Africa in the Indian Ocean. It's one of the largest island countries in the world and is home to numerous national parks, UNESCO World Heritage Sites, abundant wildlife and some of the most idyllic beaches in the world. If you're planning a trip, here are ten stunning places in Madagascar you need to visit.
Nosy Iranja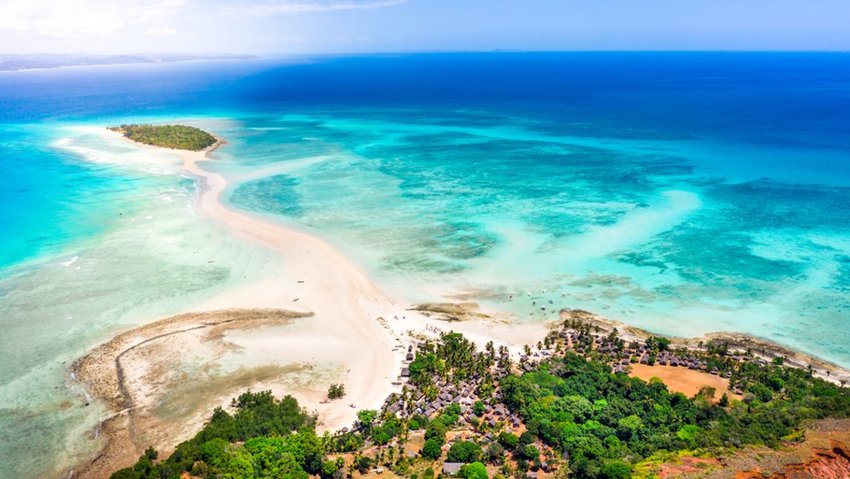 If Madagascar's iconic beaches are high on your list, you'll want to carve out some time for the north coast where you can visit Nosy Iranja. This dreamy stretch of sand sits southwest of Nosy Be, and consists of two small islands connected by a long sandbank. The larger island is home to a fishing village, while the second island is private, and accessible only at low tide for guests of the hotel.
Avenue of the Baobabs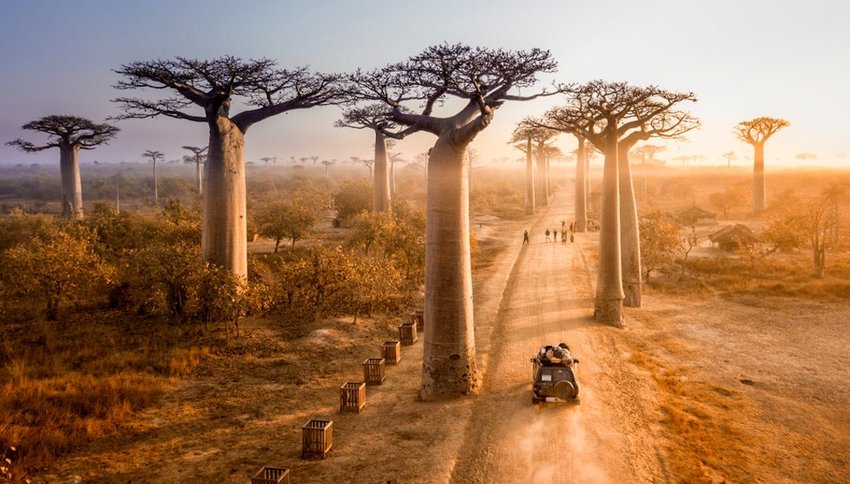 There's arguably no other image of Madagascar more iconic than that of the baobab tree. Baobabs are massive, towering trees that can grow up to nearly 100 feet tall. They are completely unique to Madagascar. You can find them in different points across the island, but the Avenue of the Baobabs is the stuff photo dreams are made of. Sunrise and sunset are when you can snap the best photos, but be ready for some company. These two time periods are likely when you'll find the most people there as well.
Tsingy de Bemaraha National Park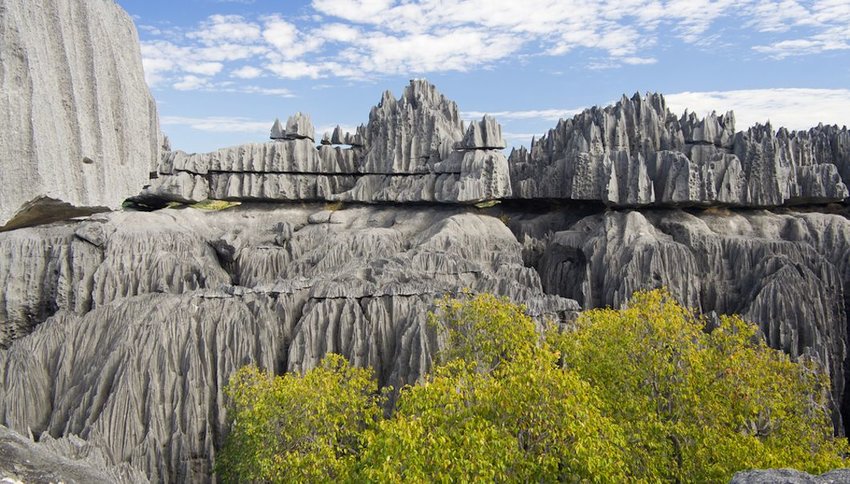 "Tsingy" means where one cannot walk barefoot, which is a perfect name for this national park. Tsingy de Bemaraha National Park is essentially a big forest of jagged limestone stone spires that jut out of the ground like needles . It is believed these dramatic, UNESCO-designated monoliths date back to around five million years ago. Don't worry about your feet, though, there are platforms build throughout the park so you can admire these natural formations up close.
Île Sainte-Marie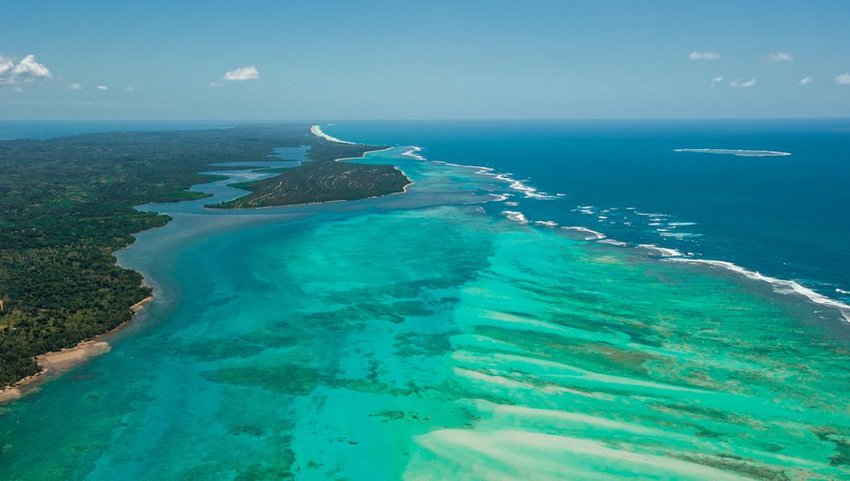 If you have hopes of seeing a real pirate ship, head to Île Sainte-Marie. This stunning island, off the coast of Madagascar, has protected inlets and bays that were popular with pirates back in the 17th and 18th centuries. At Baie des Forbans, you can even see remnants of a few pirate ships that sank in the shallow waters.
Ranomafana National Park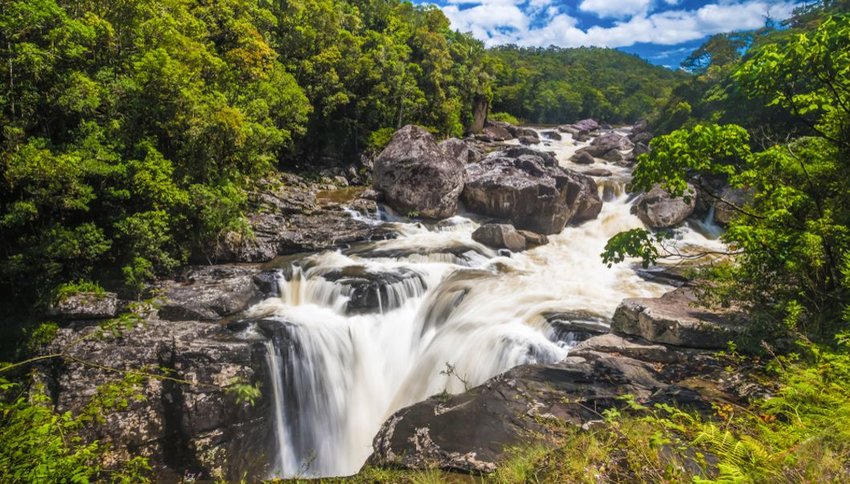 When most people picture Madagascar, they conjure up an image of playful lemurs. If you're hoping for a glimpse of one of these creatures in the wild, head to Ranomafana National Park. This preserve is home to twelve lemur species as well as hundreds of different bird species. While most people know Ranomafana for its lemurs, its name comes means "hot water" due to its number of thermal springs. Hop on one of five circuits, hiking past waterfalls and natural pools while keeping your eyes peeled for wildlife.
Ifaty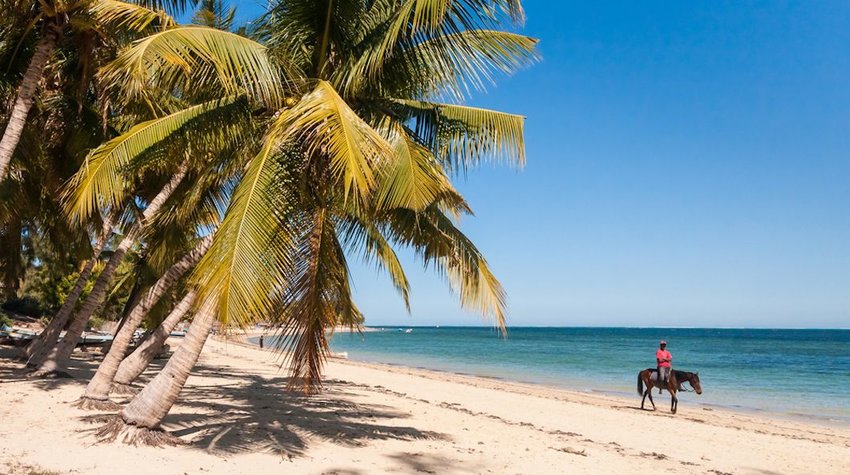 For more water activities, make your way to Ifaty, another active beach destination. Ifaty and neighboring village Mangily, enjoy perfect conditions for snorkeling, scuba diving, and more. Swim in the shallow clear waters, relax on the sandy shores or book a whale watching excursion.
Antananarivo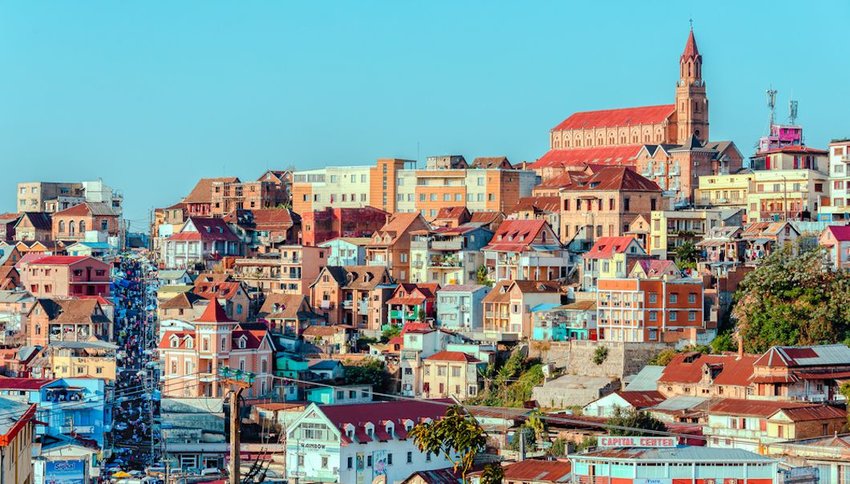 Antananarivo is Madagascar's capital city, commonly known as Tana by locals. There is no shortage of history and culture here for those looking to explore more than scenic landscapes. Stroll colonial-era architecture and pop into markets, shops, and delicious restaurants. You can also head north of the city to the Royal Hill of Ambohimanga. This UNESCO World Heritage Site is a royal city and burial ground that dates back to somewhere around the early 15th century.
Isalo National Park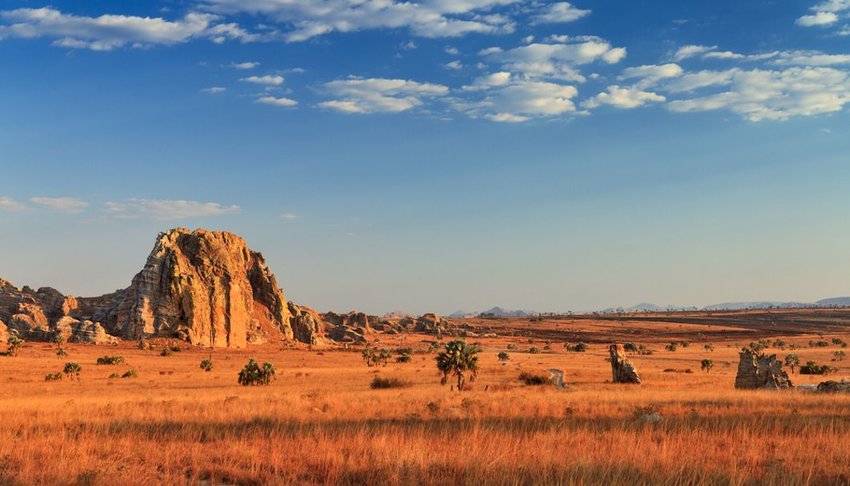 Isalo National Park is quite different from the rainforest landscapes you might have on your Madagascar list. This diverse region is known for its waterfalls, rock plateaus, grasslands, sandstone formations, gorges and more. With a hired guide, you can spend a few hours, or even a few days, getting to know Isalo National Park.
Andasibe-Mantadia National Park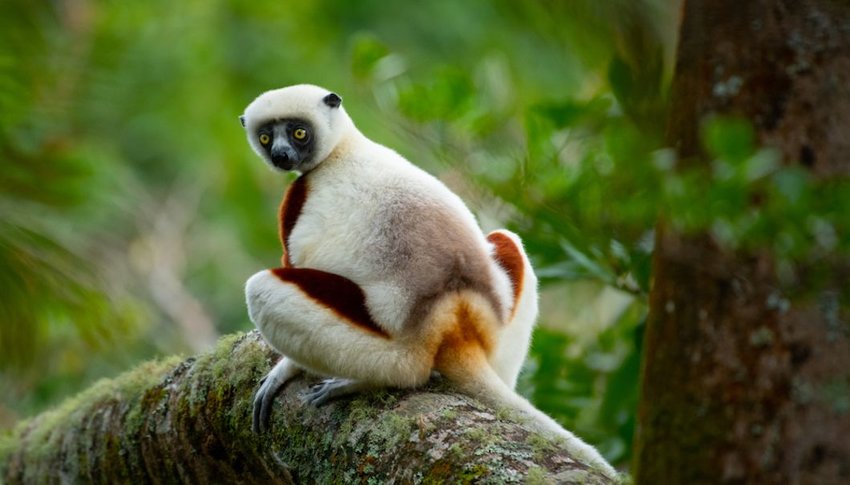 Located in eastern Madagascar, Andasibe-Mantadia National Park is home to the Analamazaotra Reserve, where you can find the giant indri lemur. The indri lemur is known for its signature song, which bellows loudly through the forest. It is said that travelers within a mile of the park can hear the indri call. You might luck out and see other types as well since 13 other lemur species call the forest home.
Masoala National Park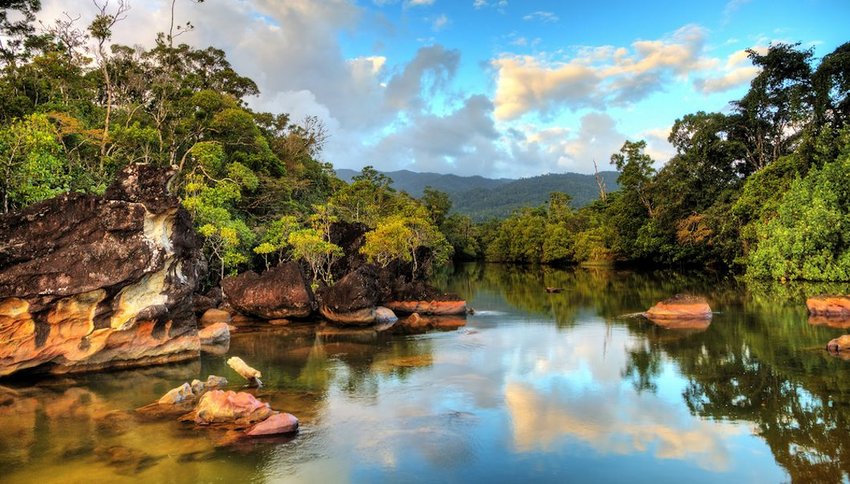 If you want to search for rare species like leaf-tailed geckos or the bright red tomato frog, make sure Masoala National Park is on your list. Encompassing several hundred miles of rainforest, the national park also includes three marine parks. These marine parks protect coral reefs and house over 3,000 fish species, plus you'll likely find humpback whales in Antongil Bay during the breeding season.
Enjoy this article? Share it with a friend
All featured products and deals are selected independently and objectively by the author. The Discoverer may receive a share of sales via affiliate links in content.
Discover the World's Best Destinations, with your free weekly travel guide sent straight to your inbox.
Welcome to The Discoverer!
We are so excited to fill your inbox with discoveries from around the world! You can expect your first edition to arrive on Monday. Until then, feel free to check out our previous editions.