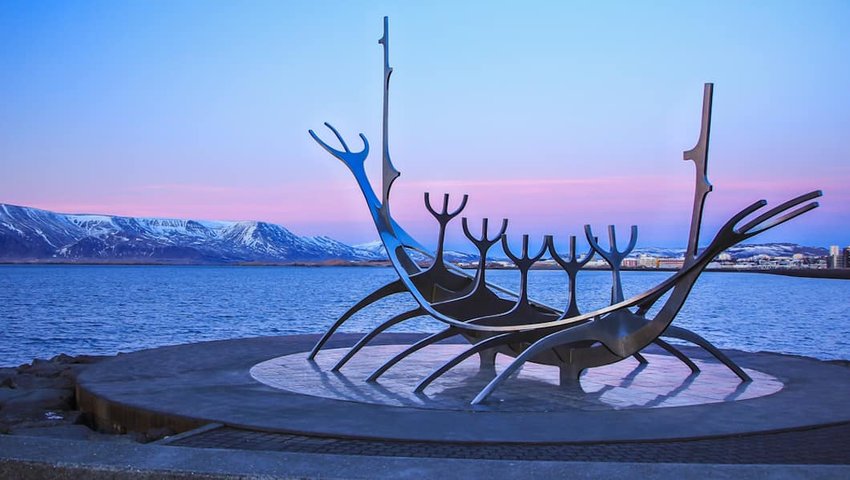 10 Places Where You'll Feel Like a Viking
Have you ever wondered what it would have been like to be a Viking? Vikings primarily originated from what is now Sweden, Norway and Denmark, and while they're infamous for their less-than-civilized nature, they were innovative explorers, spreading far and wide in an early era. If you're looking to step back in time and imagine what life was like during the Viking days, here are 10 places where you can go and feel like a Viking yourself.
Viking Ship Museum, Oslo, Norway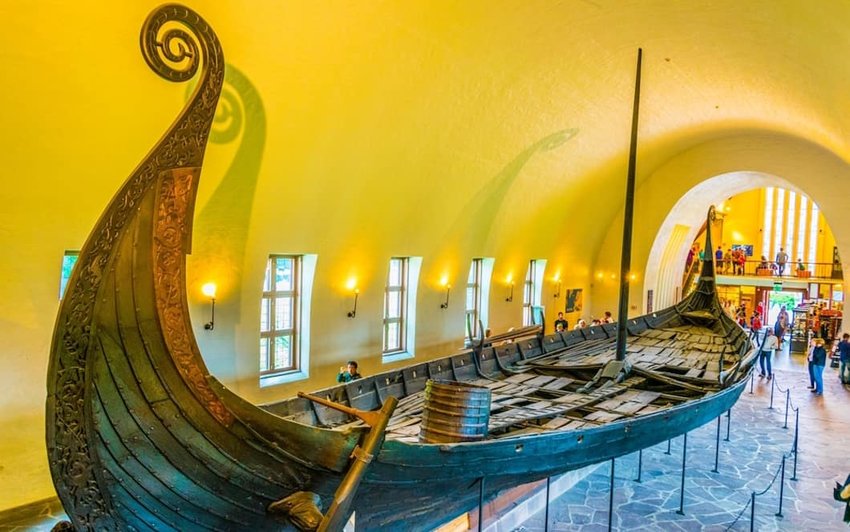 The iconic Viking ship remains one of the most recognizable symbols of Viking culture. Why not visit a museum dedicated to these beautiful ancient ships? Oslo is home to the Viking Ship Museum, which has some of the best-preserved Viking ships in existence. Vikings customarily used the ships in burial rituals, so the boats you'll see on display were excavated and restored from actual burial mounds.
L'Anse aux Meadows, Newfoundland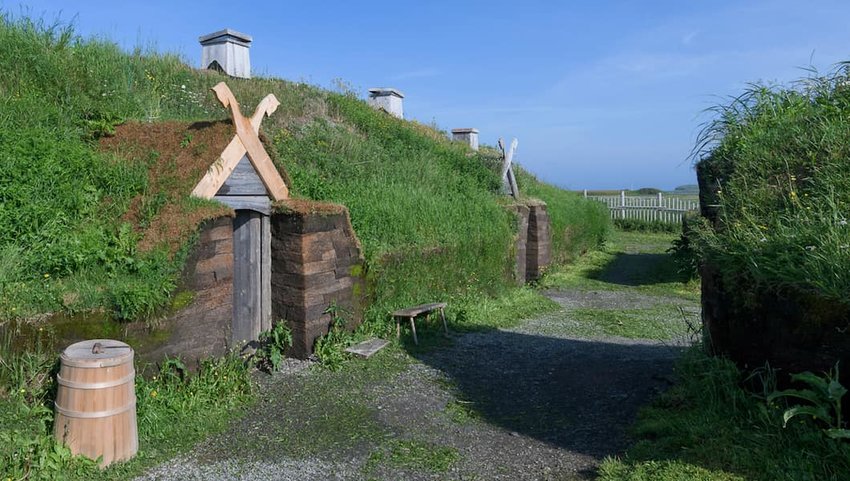 L'Anse aux Meadows shows evidence that the Vikings made it to North America 500 years before Columbus. This site was discovered on the northern peninsula of Newfoundland in 1960. While only inhabited for a few years, the village has great historical significance and is now recognized as a UNESCO World Heritage Site.
Ribe, Denmark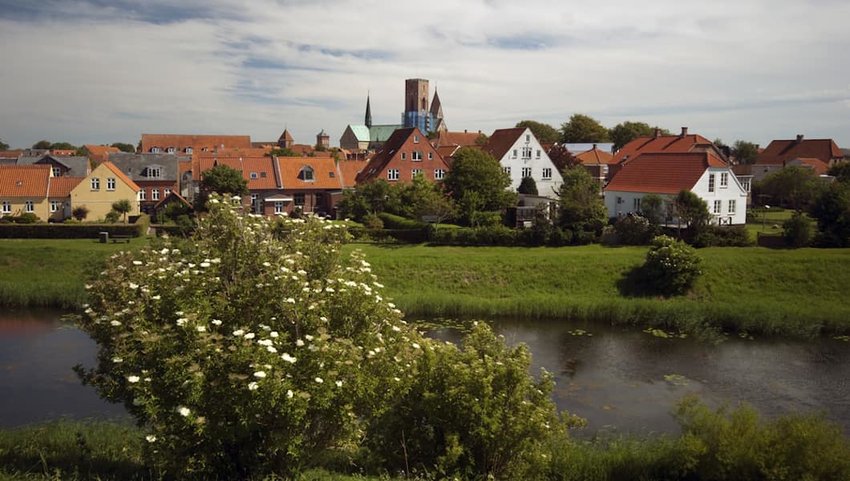 Ribe is believed to be the oldest town in Denmark and has a museum and a Viking cultural center where you can get a more hands-on feel of what life was life as a Viking. Children can partake in a warrior training session, while adults can take their aim at archery. There are also wood carving workshops and falconry demonstrations.
Trelleborg Viking Fortress, Denmark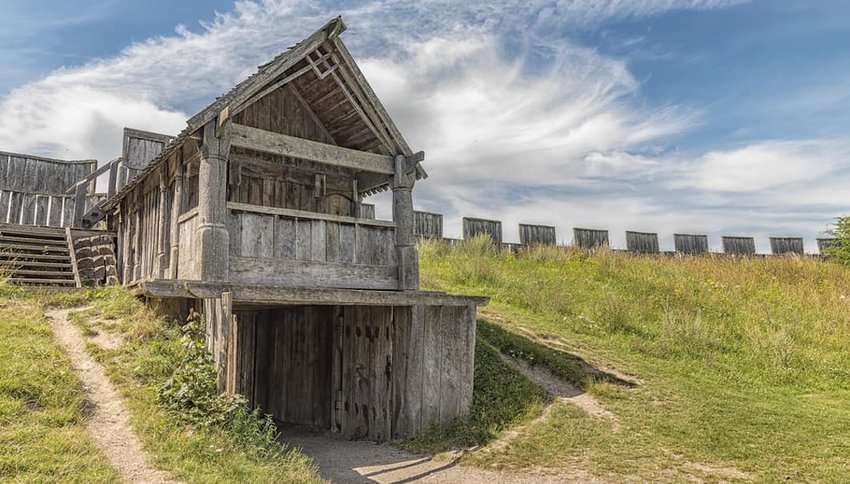 In Denmark, you'll find a number of important Viking sites, including the Trelleborg Viking Fortress, which dates back to 980 AD. Excavations uncovered 31 houses and the best-fortified fortress discovered from Denmark's Viking era. Artifacts uncovered in excavations are also on display in the museum, including the only surviving Viking shield found in Denmark.
Shetland Islands, Scotland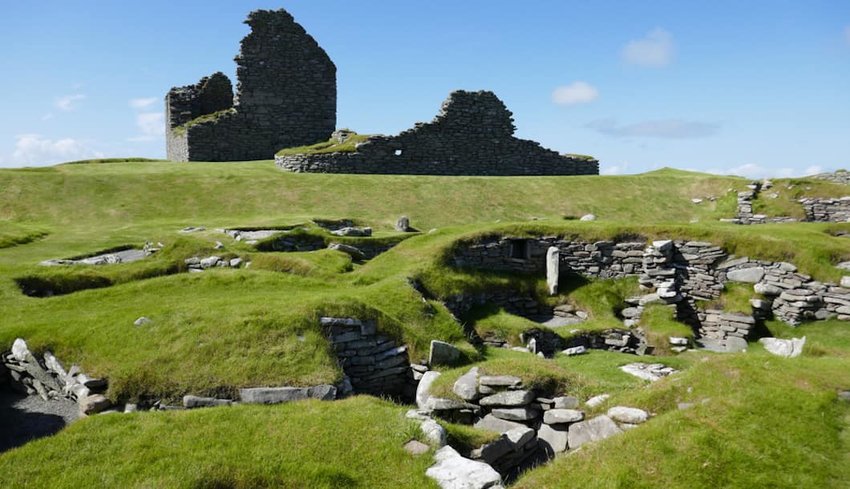 Scotland's Shetland Islands still show the influence of Norse culture, with a majority of the places called by their original Old Norse names. On Unst Island, you'll find dozens of archaeological sites, including remnants of Viking homes and settlements. If you can include a trip out to Tingwall Valley, you'll be able to explore where the Vikings once held their parliamentary sessions.
Reykjavik, Iceland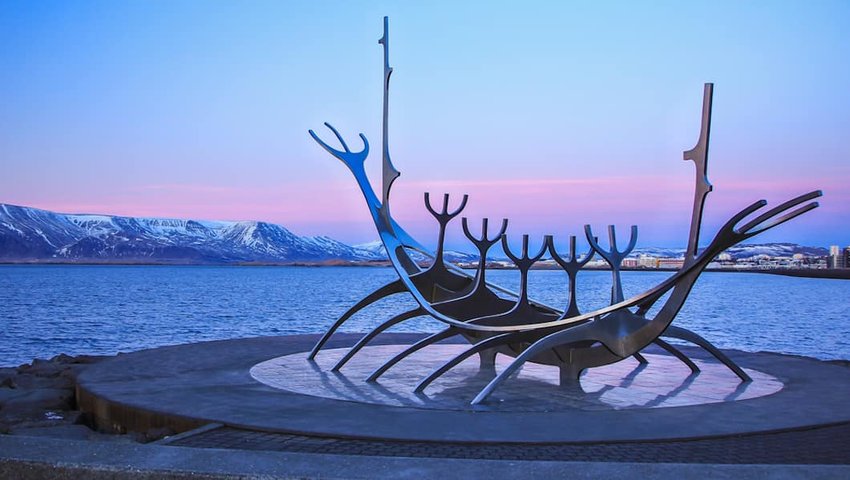 There are remnants of Viking heritage throughout Iceland, with more than half of Icelanders having Norse heritage. In downtown Reykjavik, don't miss the Viking Settlement Museum, complete with ruins of a former Viking settlement preserved in an underground exhibit. You can also take a Viking sailing tour around the old harbor. This is the said to be the only place in Iceland where you can sail on a Viking ship, so it's worth doing if your budget allows.
Lindholm Høje, Denmark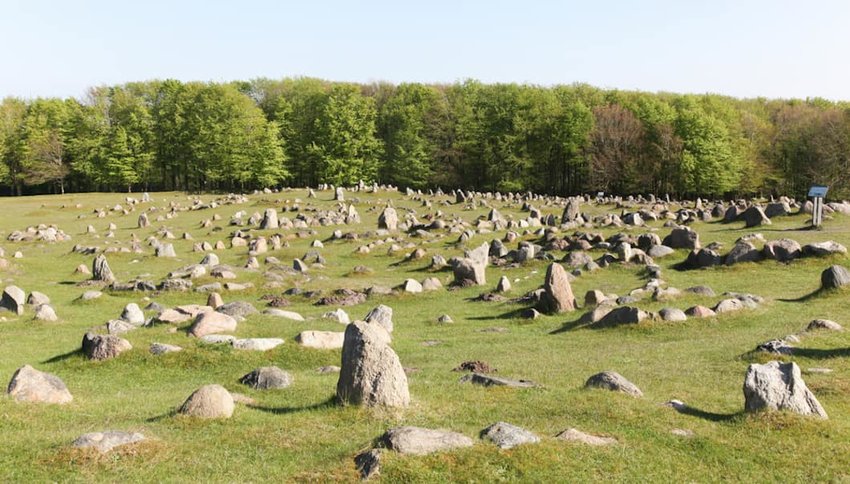 Located in the Danish city of Aalborg, Lindholm Høje is one of the best-preserved Viking burial sites with nearly 700 graves and 150 stone ships discovered here. There was a Viking village nearby, where remains of houses, wells and fences have also been uncovered. There is an adjacent museum where you can learn more about Viking life in the area, including traditional food and drinks, how they worked, traded and even decorated their homes.
In a newer exhibit, you can also learn about a mysterious fire that took place around 2,000 years ago on a nearby farm as archaeologists and forensic scientists have worked together to uncover what caused the tragic fire that cost 40 people their lives.
Vikingeskibsmuseet I Roskilde, Denmark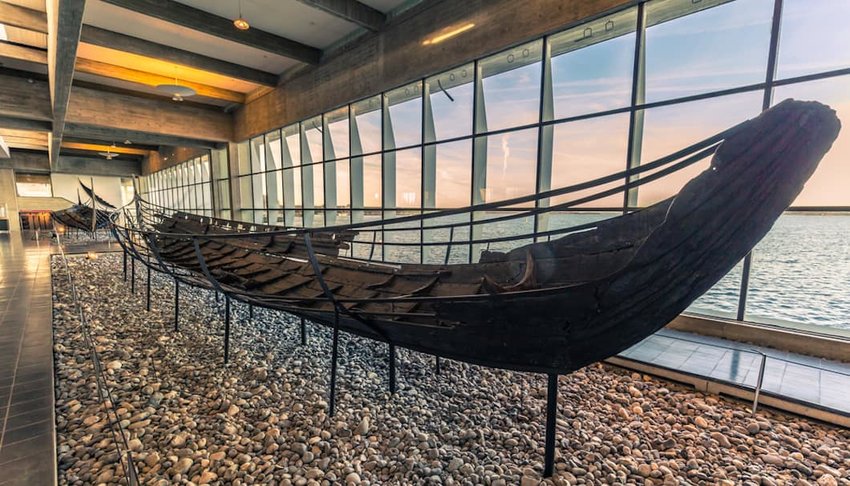 Denmark has a Viking Ship Museum in Roskilde where you can test your skills sailing on a reconstructed Viking ship. Because the boats have no motor, you'll be putting your strength into this experience, just like a real Viking sailor. Don't worry, you'll have instructors to guide you through the process.
Hafnarfjördur Viking Village, Iceland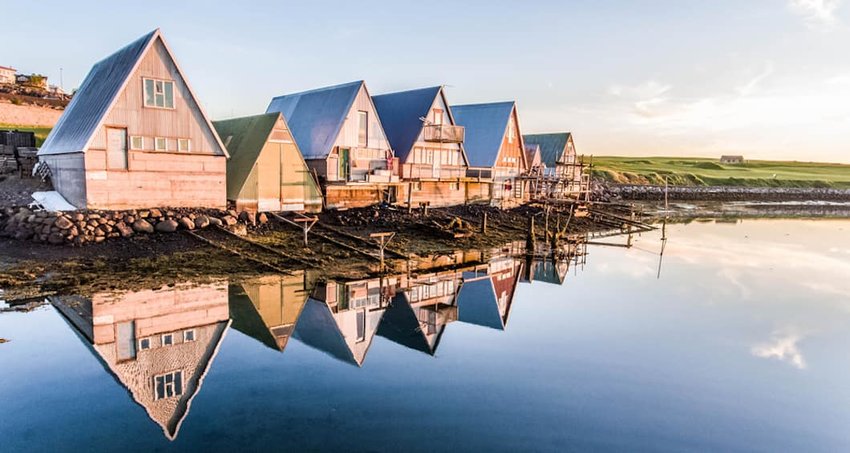 If you're traveling around Iceland, head to Hafnarfjördur where you can find a small Viking village and eat in a traditional Viking restaurant. Fjöugardurinn is open for dinner daily, and you'll find Viking era décor. It's recommended to try the three-course dinner that includes Brennivín, also known as "Black Death," which is served in the horns of a lamb. There is often live entertainment, and you can even arrange a Viking kidnapping where selected guests are brought into a cave where Vikings sing folk songs and drink mead.
Sverd i fjell, Norway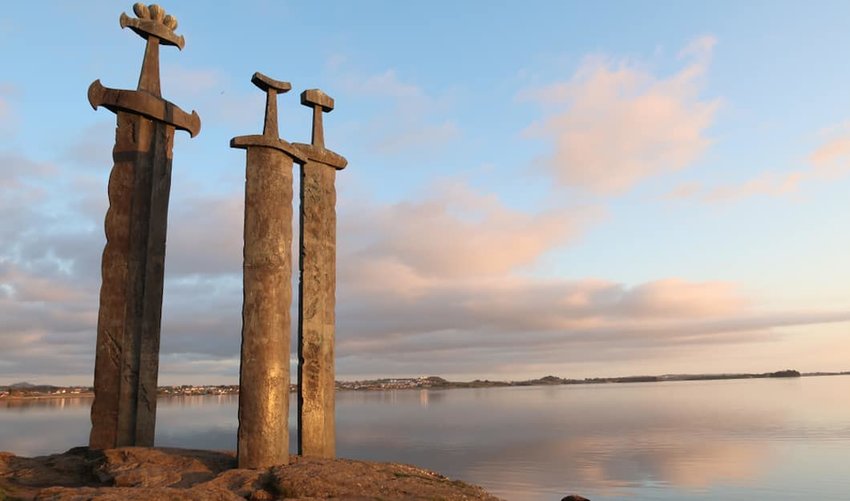 Located in Hafrsfjord, you'll find Sverd i fjell, which translates to Swords in rock. The monument incorporates real Viking swords into the hilts, which were taken from various parts of the country. The three swords represent peace, unity and freedom. This is believed to be the site of the battle of Hafrsfjord, where Harald Fairhair brought West Norway and Norway together to create one kingdom around 872 AD.
Enjoy this article? Share it with a friend
All featured products and deals are selected independently and objectively by the author. The Discoverer may receive a share of sales via affiliate links in content.
Discover the World's Best Destinations, with your free weekly travel guide sent straight to your inbox.
Welcome to The Discoverer!
We are so excited to fill your inbox with discoveries from around the world! You can expect your first edition to arrive on Monday. Until then, feel free to check out our previous editions.