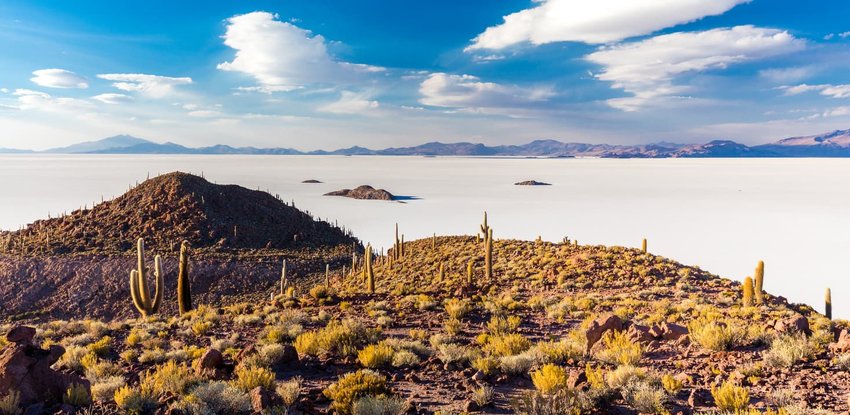 10 Must-See Natural Wonders in South America
From the world's tallest waterfall to the planet's largest tranche of rainforest, South America is home to a wondrous collection of natural treasures. Whittling down the must-see spots is near impossible, but we have to start somewhere! Here's my pick of the destinations that can't be missed.
Iguaçu Falls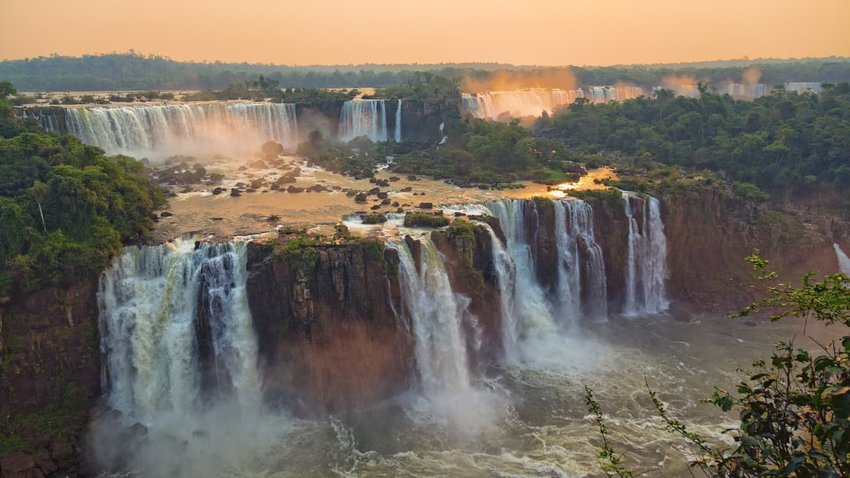 South America's most magnificent waterfall isn't one, but between 150 and 300 separate cascades dependent on season. The falls straddle the border of Argentina and Brazil, drawing millions of visitors every year keen to walk its nature trails, experience the thrill of a jet boat ride or take to the air on a helicopter tour. With an average flow rate of 1,756 m3/s, it's a spectacular vista, whatever your vantage point.
The Chilean Altiplano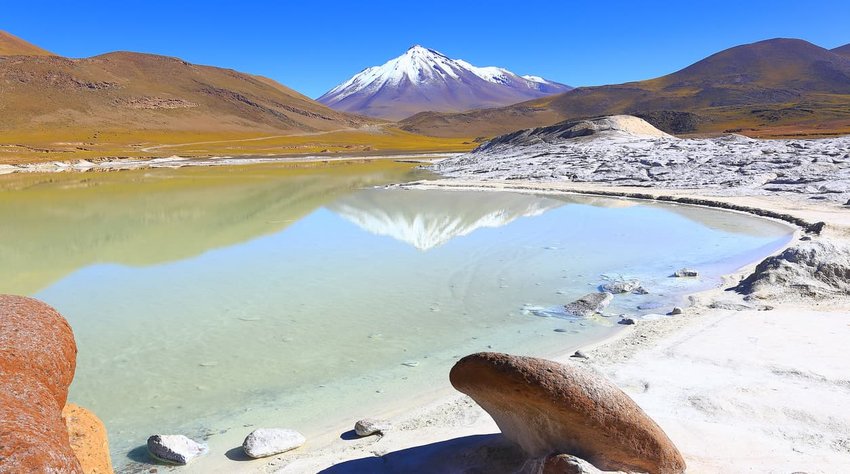 Take any day trip out of the dusty adobe town of San Pedro de Atacama and it won't be long before you're in a magical landscape. Snow-capped conical peaks frame crystal clear glacial lakes ringed with meadows. Wandering flocks of llama and vicuña munch on tufts of ochre tussock grass. The air is still and calm, the sky a deep ultramarine, making for a striking panorama.
Vinicunca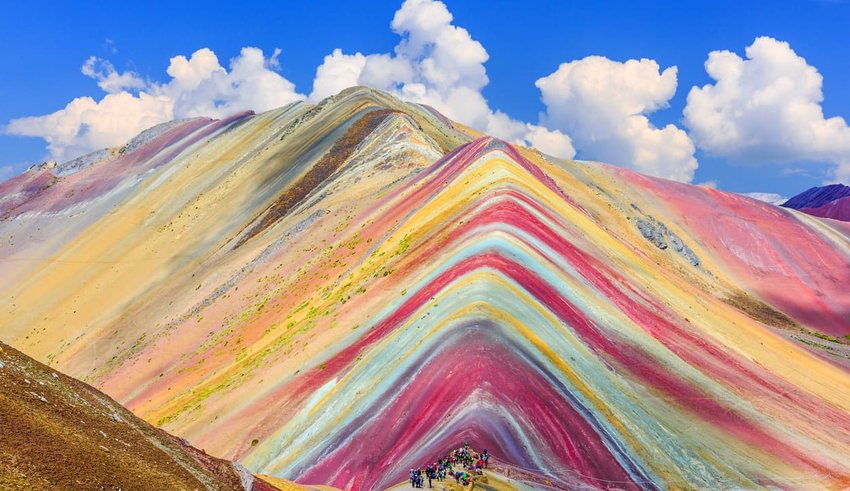 The Inca Trail draws a bigger crowd, but hikers heading for Vinicunca are in for a real treat. The landform, known as Rainbow Mountain, is a rising star in Peru's ever more saturated tourism market. Layers of minerals in the sedimentary rock create a kaleidoscopic palette of turquoise, magenta and golds where you'd expect greys and browns. The trek's a tough one, though, so only attempt it if you're fit enough.
El Tatio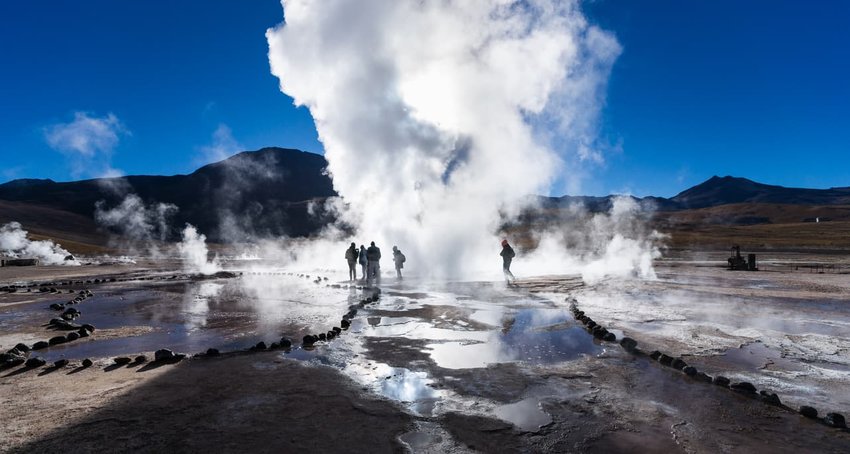 Travelers have to rise early to catch the geysers of the El Tatio field at their most active, but it's worth the bleary eyes. High in the altiplano, they're part of a geothermal field which covers over 12 square miles, making them the world's third largest after Russia and Yellowstone. Watch clouds of moisture create a surreal, otherworldly landscape. As the sun gathers momentum, the mist clears. Now's the time to take a dip in the natural hot springs before heading back for lunch.
Torres del Paine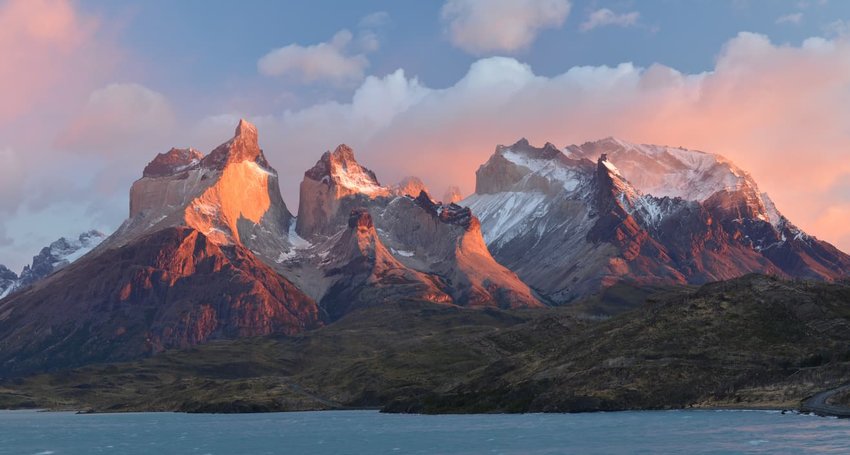 The craggy granite peaks of the Torres del Paine are the best known feature of the national park that takes their name, but the many lakes and the Cuernos del Paine rocky peaks are equally stunning. Hikers can tackle the W, a five-to-seven day trek that takes in the park's most dramatic landforms, but it's easier to rent a car and dip in and out on day hikes. This is one of Chile's most incredible parks – no mean feat in a country with such superlative scenery.
The Pantanal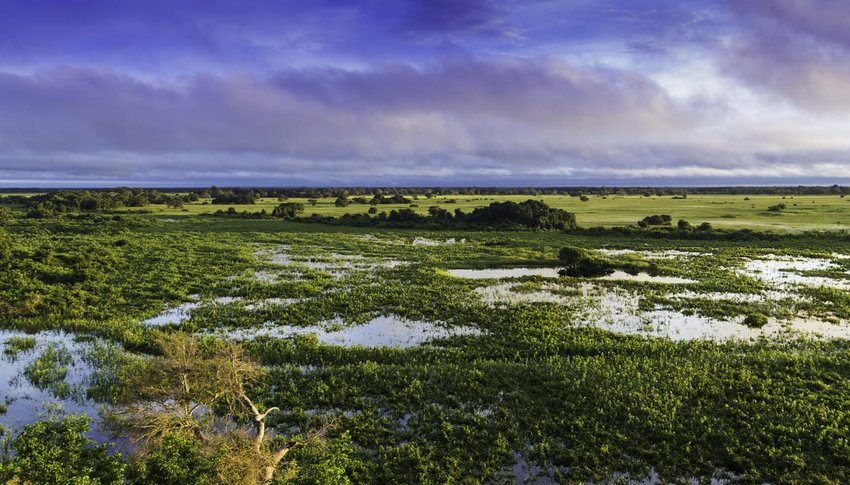 Overshadowed by the Amazon, the Pantanal's the world's largest tropical wetland. Located mostly in Brazil, it spills over the border into Bolivia and Paraguay. About 80% of its area lies under water during the rainy season. Its ecosystem comprises around 1000 species of birds, 400 types of fish, almost 500 different reptiles and 300 or so mammals. You're bound to spot capybara and caiman, but rarer are sightings of marsh deer, giant river otters, giant anteaters and tapirs.
Salar de Uyuni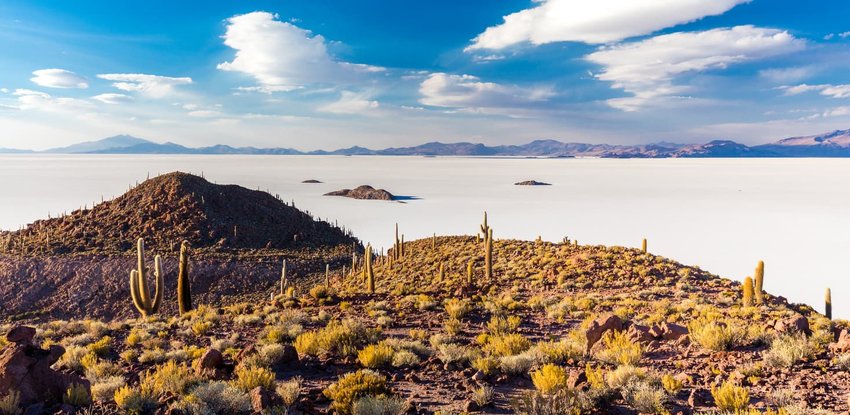 Bolivia's (and the world's) largest salt lake is a vast blanket of crystallized salt which glistens in the sun as if it's ice. Jeep tours get you far out of town; there's nothing but white as far as the horizon making it scarily easy to lose your bearings. In the dry season, visit the towering cacti of Incahuasi Island. They're cut off when the lakes flood in the rainy season, but the reflections in the still, shallow water more than compensate.
Cotopaxi and the Avenue of the Volcanoes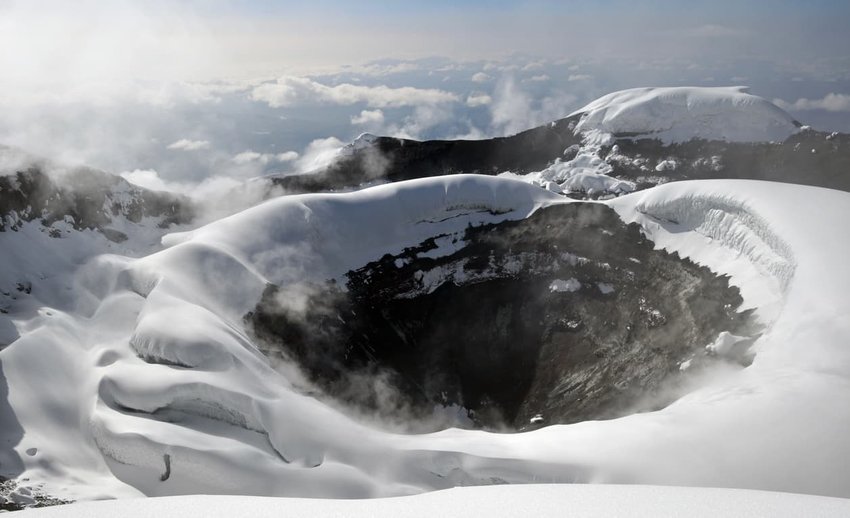 Ecuador's Avenue of the Volcanoes runs for 200 miles south from the country's capital, Quito. Along it, there are no less than seven peaks over 17000 feet high. Chimborazo, the tallest, is higher than Everest if you measure from the center of the earth rather than from sea level. Cotopaxi's a popular multi-day climb for those so inclined but caution's required near Sangay and Tungurahua as they're the most active of the chain.
Jericoacoara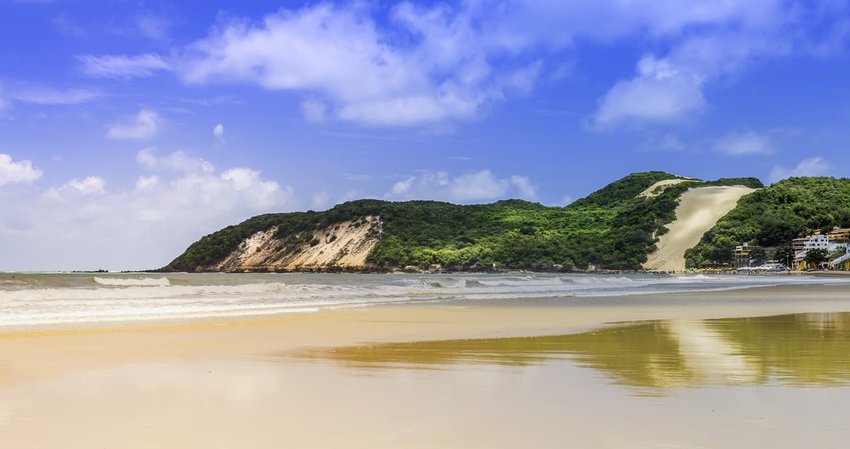 There is no shortage of great beaches on both the Pacific and Atlantic coasts of South America. But the vast dunes that spill down onto Jericoacoara's beach set this Brazilian town apart. Blue lagoons, calm waters and of course those incredible tracts of sand make this a must in any list of natural wonders. Climb Sunset Dune or better still, seek out Pedra Furada and align yourself so the sun sinks behind the gap in this wave-cut arch.
The Galápagos Islands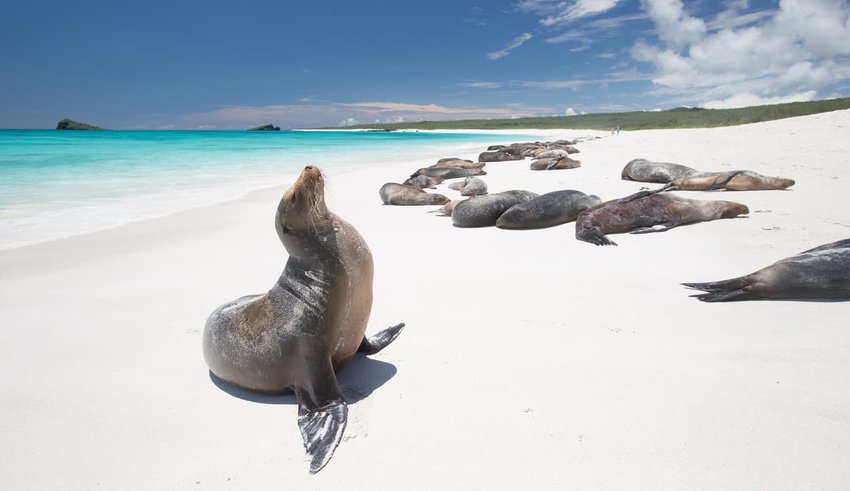 One of the world's great wildlife destinations, this volcanic archipelago sits a thousand kilometers off the Ecuadorean coast. Its wildlife inspired Darwin's Theory of Evolution after he visited in 1835. Today, its giant tortoises, marine iguanas, sea lions and blue-footed boobies are just some of the species you'll encounter.
Enjoy this article? Share it with a friend
All featured products and deals are selected independently and objectively by the author. The Discoverer may receive a share of sales via affiliate links in content.
Discover the World's Best Destinations, with your free weekly travel guide sent straight to your inbox.
Welcome to The Discoverer!
We are so excited to fill your inbox with discoveries from around the world! You can expect your first edition to arrive on Monday. Until then, feel free to check out our previous editions.