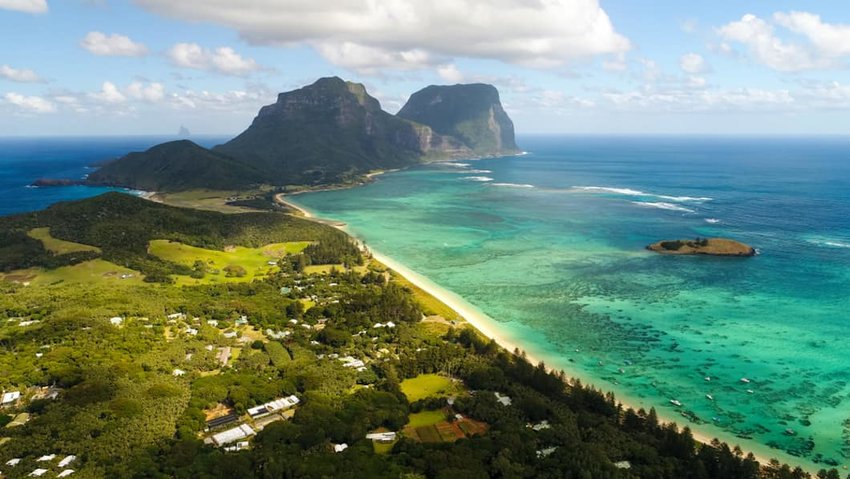 10 Islands Off the Australian Coast You Should Visit
Australian islands are among the most beautiful – and probably most forgotten – in the world. Since Australia itself is a huge island, the mainland can often steal the attention away from some of the nation's smaller islands. Here's a list of ten Australian islands you shouldn't miss.
Tasmania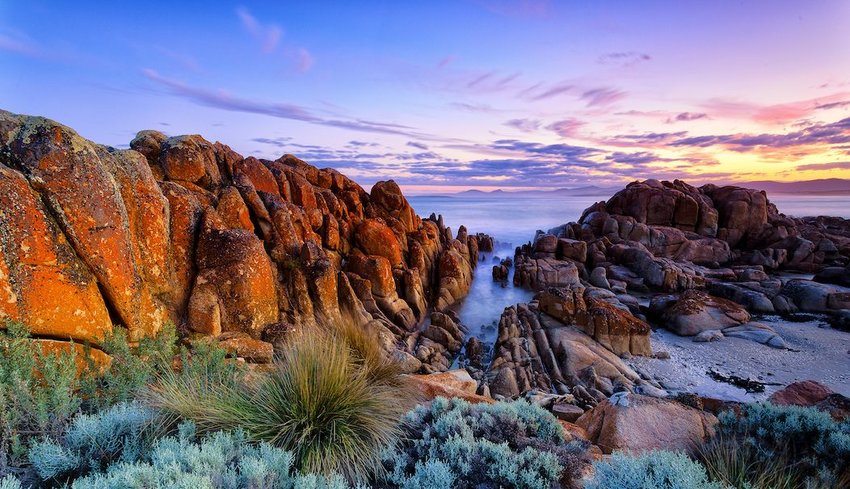 Tasmania is Australia's largest, most well-known island, and with approximately half a million residents, it's also its most populous. With white-sand beaches and tropical rainforests, colonial districts and bushwalks, different parts of Tasmania can sometimes feel like different countries. From the capital city of Hobart to coastal beach towns, there's plenty to see and do on this island. The thing that really sets Tasmania apart is the wildlife. Here you can find the Tasmanian Devil, the Tasmanian Blue Wren, the Tasmanian Wedge-Tailed Eagle, Eastern Barred Bandicoot and many more. Tasmania is home to 19 national parks and several wildlife tours and conservatories.
Bruny Island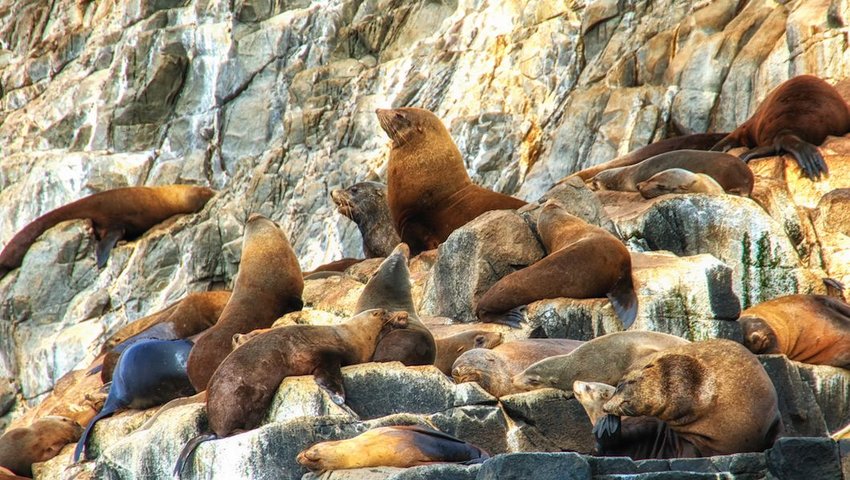 Technically a part of Tasmania, this little island sits off the southeastern coast and is well worth a day trip. Bruny Island is another great destination for wildlife lovers with baby seals, penguins and white wallabies calling the island home. Not to mention there are endless walking trails and tons of eco tours to enjoy. Be sure to climb "The Neck," the isthmus connecting North and South Bruny Island, where you can get panoramic views of both.
If you're more of a foodie, Bruny Island has numerous vineyards, berries, local cheese, chocolate and seafood. A list of Bruny's best restaurants can be found here.
Kangaroo Island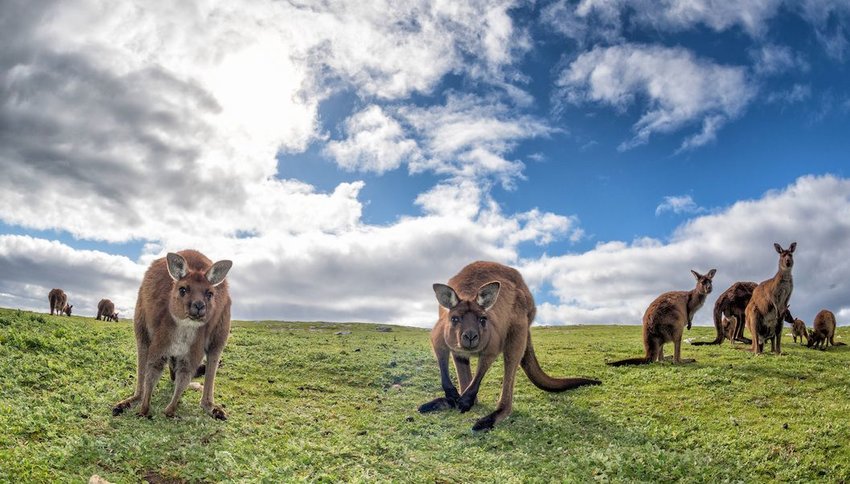 If you're dying to see a kangaroo in the wild, this is the place for you. Australia's third-largest island, Kangaroo Island, is home to, not just kangaroos, but koalas, wombats, wallabies, pelicans and penguins. However, it's not just about the wildlife. With spectacular rock formations, cliffs, sand dunes, beaches and sugar gum forests, Kangaroo Island is a great place to get in touch with nature.
Kangaroo Island is also fast becoming a food and wine destination. Gourmet products include honey, beeswax, wines, olives, cheeses, seafood and gins.
Christmas Island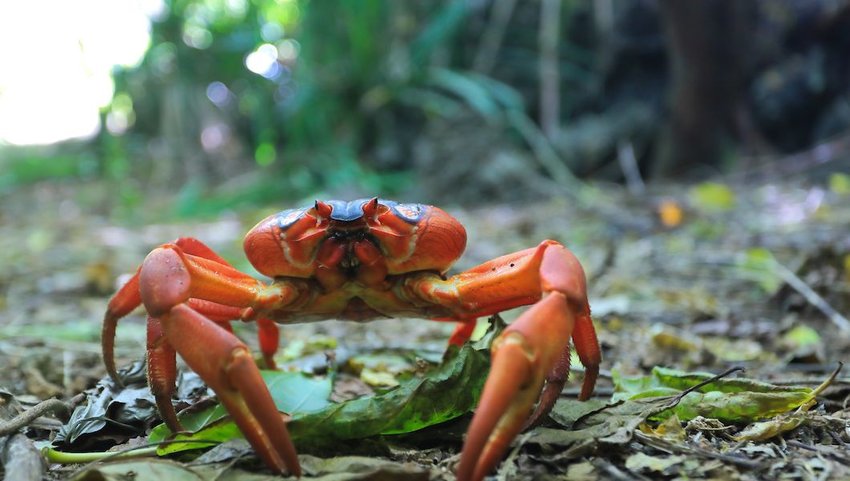 While still an Australian territory, Christmas Island lies just off the south coast of Java, Indonesia, which contributes to the diversity of people, plants, biology and culture of the island. Most of Christmas Island is a tropical rainforest and 60 percent of the island is federally protected. Springs and wells, which provide fresh water to life on Christmas Island, are also common.
The most famous draw by far, however, is the Christmas Island Red Crab. Around 40-50 million Christmas Island Red Crabs migrate every year from their home in the rainforest to the beach where they mate during the rainy season, usually in October or November. This spectacle draws hundreds of tourists to the island each year to witness carpets of red crabs covering the landscape.
Other things to do include fly fishing, deep sea diving and snorkeling, swimming in the grotto, visiting Hugh's Dale Waterfall and birdwatching.
Phillip Island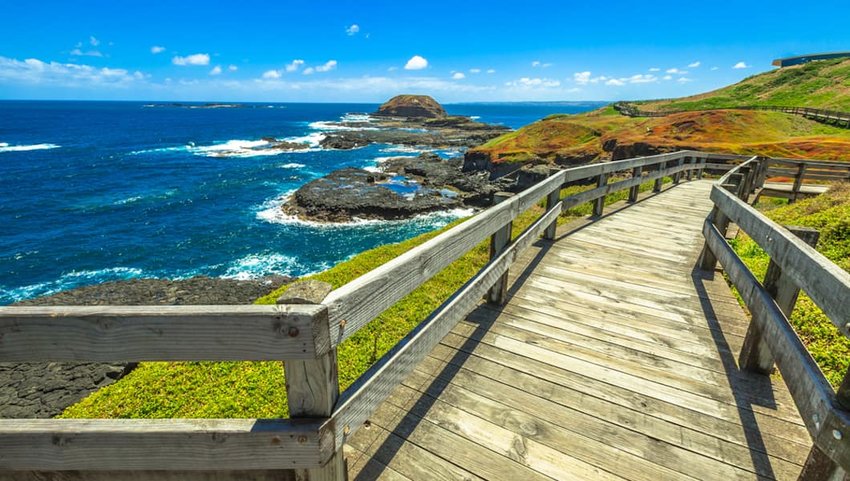 Located just 90 minutes south of Melbourne, Phillip Island is a popular day trip and vacation destination and attracts more than three million visitors per year. It's a great place to surf and an even better place to observe wildlife – there's a wildlife park and a Koala Conservation Center – but the main attraction here is the Penguin Parade. The world's smallest penguins – the Little Penguins – march home every night after a busy day of fishing to their homes in the sand dunes under a sky full of stars.
Lord Howe Island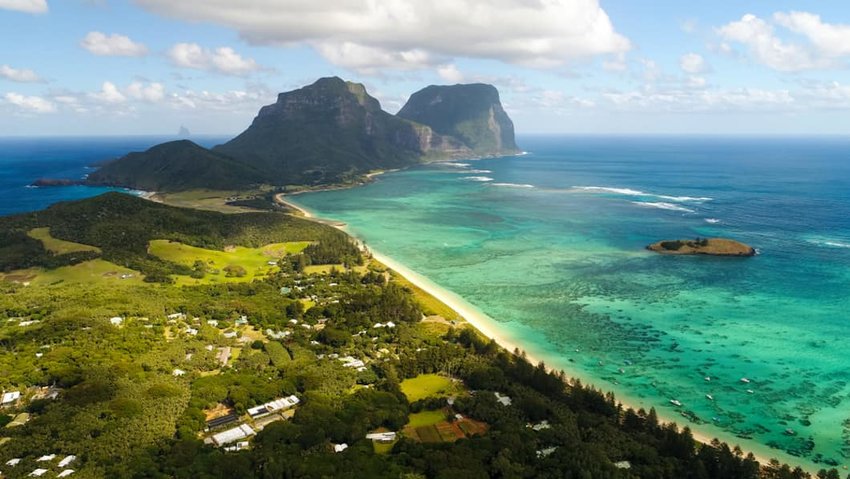 This island is truly an island – it's about 373 miles (600 km) off the coast of Sydney and is only accessible by plane. Because of its remote location and limited accommodations – there are only 400 beds on the island – Lord Howe Island has managed to preserve most of its natural beauty. Here, you are truly off the grid. There's no cell phone reception or internet and phone service is only available in public places. There are also no pubs or bars, making it a great place to detox. Water sports are huge here – hiking through the mountains, snorkeling in the reef and surfing are among the most popular.
Rottnest Island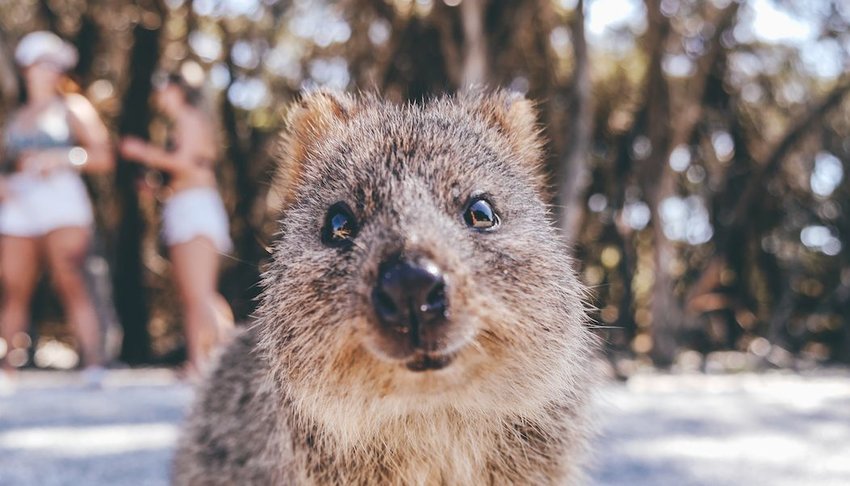 Not far off the coast of Perth, Rottnest Island is a popular holiday destination and has daily ferry service to Perth. There are no cars allowed on the island, so biking is the most popular way to get around. Visitors to Rottnest also like to surf, snorkel, paddleboard and hike. With over 63 beaches, you have your choice of where to play or relax; but no matter where you settle, you're likely to run into a Quokka. These adorable little marsupials are native to Rottnest Island and as common as seeing a squirrel in North America. This is also a great place to view Humpback Whale migration from September-November.
Whitsunday Islands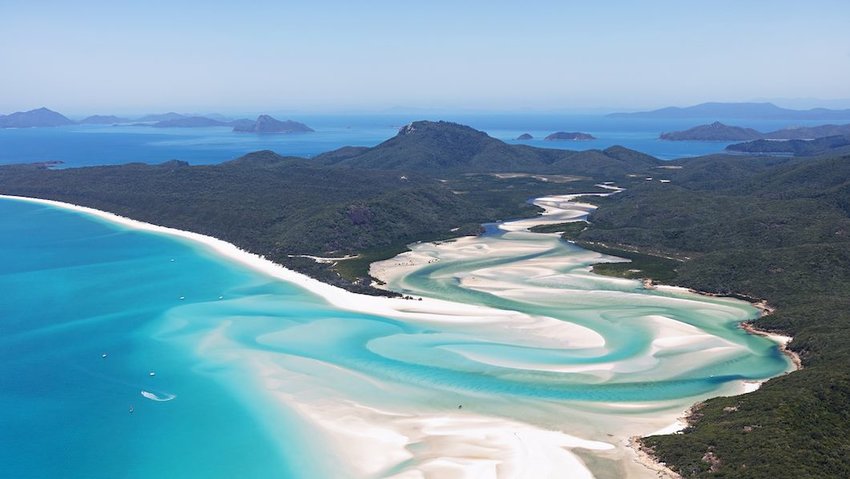 The Whitsunday Islands are a collection of 74 islands off the coast of Queensland and are part of the Great Barrier Reef. Whitehaven Beach on Hamilton Island is the most popular and recognizable for its white sands and turquoise waters, forming somewhat of a swirl in the water. The sand is so fine that it's been compared to baby powder – it's 98 percent silica. What more could you ask for?
Magnetic Island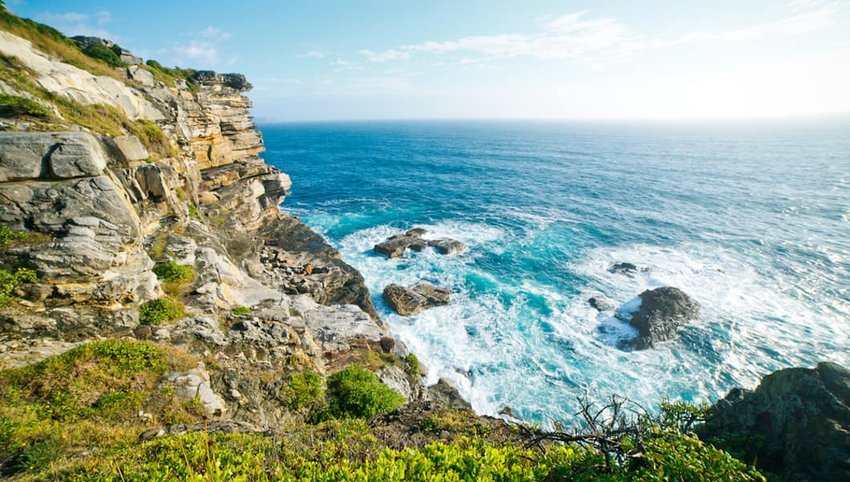 Called "Maggie" by locals, Magnetic Island is just off the coast of Townsville and is one of the most easily accessible island in the Barrier Reef. Over half the island is a national park, so wildlife watching comes easily. Within this territory is Bungalow Bay, a resort with an onsite wildlife park. For the on-the-go type, hiking, walking trails, snorkeling and backpacking are the most common things to do.
Fraser Island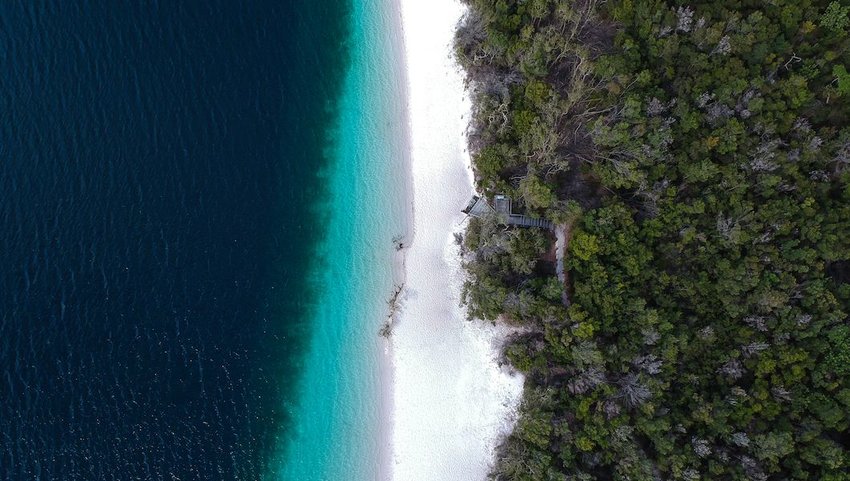 Around 160 miles north of Brisbane, Fraser Island is the world's largest sand island. With pristine sands and crystal waters, it's a backpacker's paradise. Imagine camping in the Australian wilderness with the sounds of nature all around you or four-wheeling through the massive sand dunes along multicolored cliffs. There are rainforests here, too. Don't be surprised to see a Dingo – they like the canyons.
Enjoy this article? Share it with a friend
All featured products and deals are selected independently and objectively by the author. The Discoverer may receive a share of sales via affiliate links in content.
Discover the World's Best Destinations, with your free weekly travel guide sent straight to your inbox.
Welcome to The Discoverer!
We are so excited to fill your inbox with discoveries from around the world! You can expect your first edition to arrive on Monday. Until then, feel free to check out our previous editions.